N-Fusion's Jeff Birns on Founding a Studio, Shifting to Mobile, and Deus Ex: The Fall
Founded in 1997, N-Fusion Interactive is a New Jersey game studio with a portfolio spanning console, PC, and mobile platforms, and across a variety of genres. Recently, N-Fusion added to its portfolio by creating Deus Ex: The Fall, an installment of the popular Deus Ex franchise designed for mobile devices.
To learn more about N-Fusion and The Fall, GameSauce interviewed the CEO of N-Fusion, Jeff Birns, about his background, the company's history, working on a Deus Ex game, and future plans for the studio.
---
Starting Out – Jeff Birns' Early Days
"There is one specific game that really inspired me, Ultima on the Apple IIe," Jeff Birns said when reflecting on what inspired him to enter the gaming industry. Birns would play this fantasy/science-fiction, role-playing game at a friend's house and was, in his words, "amazed" by it. At that time, Birns never imagined that he would go on to make games for his career, but his early love for videogames led to him developing an "admiration for companies such as Origin, Sierra, Lucas Arts" and many more.
Reflecting on what the industry was like when he first got started, Birns noted that back then the industry "was smaller and way more specialized, or rather 'elite.'" For example, Birns says "a lot of the code was written in assembly," but "there was also a lot more room for creativity." Birns thinks that while the industry may have lost some of its creativity since those early days, he does "feel that a good amount of creativity is starting to return to the industry" due to smaller teams willing to take greater chances, and the fact that the barrier to enter the industry is lower than ever.
Founding N-Fusion and its Work Culture
After working at other companies such as New Realm Entertainment, American Laser Games, and COLECO, Birns wanted to work on a different type of product.  Starting off as a PC/console developer, Birns said, "When N-Fusion was created, our goal was to make the best role-playing game ever, and man did we try."  The early demos that N-Fusion produced were frequently met with publishers praising them, but then asking if they could "convert them to something else, such as a military game."
Realizing that they couldn't make the game they wanted to make, N-Fusion began to do work for hire in order to gain the funds needed to create their own properties. As an independent studio, N-Fusion has been able to develop and maintain a unique business culture. For instance, Birns feels that N-Fusion has "a family culture" given that most of the employees have worked together for a long time.
Being an independent studio has also allowed N-Fusion to create a work culture that is able to quickly adapt to production changes.
Being an independent studio has also allowed N-Fusion to create a work culture that is able to quickly adapt to production changes. "Being independent enables us to steer our own ship and make quick turns when we need to," Birns said. "And this happens quite often."
A change that N-Fusion deals with on a regular basis is the shifting requirements for each game they work on.  Given that many of their games are targeted at completely different audiences, Birns said that N-Fusion generally approaches "each new franchise with a unique starting point, so that we are sure to design the title for the audience that we are looking to capture." Starting anew means N-Fusion has to build each game's art from the ground up, as such, the company's art "style guides from game to game are sometimes drastically different."
Deus Ex: The Fall and the Shift to Mobile Gaming
Beyond changing art styles, one of the biggest shifts N-Fusion has had to deal with is the move from console to mobile gaming. According to Birns, those at N-Fusion "still have a console mentality hanging around, regardless of the type and scope of the title" they are working on. Specifically, this market change has required N-Fusion "to design for touch screens and iterate quickly [while] still thinking big in terms of production quality," according to Birns. And one project that tested N-Fusion's ability to bring console and PC production quality to mobile games was Deus Ex: The Fall.
"This was one of the biggest design challenges we've ever had," Birns said when first discussing The Fall, "There were so many different pillars and design concepts that needed to be represented, it was an amazing journey of focused creativity." From a GUI design point of view, Birns said, "The game has so many amazing features, it meant that there needed to be a huge number of buttons on the screen and we wanted to make sure players could configure them to their liking."
A particular design challenge was adapting Deus Ex's console-based interface and gameplay to the mobile devices. "We weren't fond of virtual controllers," Birns explained, "so we created the tap-to-move option, which was my preferred way of navigation."
In addition to adapting a console interface to mobile gameplay, N-Fusion also had the awe-inspiring opportunity of adding to Deus Ex's expansive universe. It was a challenge that N-Fusion was excited about. "We were really excited about exploring the story of the Tyrants before they are introduced in Human Revolution." It was their opportunity to explore the Tyrants prior to Adam Jensen's story in Deus Ex: Human Revolution.
The story for The Fall was first developed by N-Fusion's Lead Designer, Tyler Munden. As Birns stated, "he read Icarus Effect and basically placed our timeline right when the book ended." In addition to James Swallow, the author of Icarus Effect (the novel based on Deus Ex franchise that Munden turned to when writing this story), helping N-Fusion on the script, Birns recalled how the process of creating the story "turned into a wonderful collaboration between N-Fusion and Eidos Montreal (Eidos Montreal being the studio behind Deus Ex: Human Revolution)". N-Fusion also had "a brainstorm session here in NJ with Jean-Francois Dugas and Mary DeMarle, who were the original chief designer and head writer of Human Revolution" in order to keep The Fall's story in line with the rest of the Deus Ex universe.
Android Fragmentation Mobile Adaptation
Outside of developing Deus Ex: The Fall, N-Fusion has dealt with making a wide variety of other games for mobile devices. A significant difficulty that has accompanied this move from consoles and PCs to platforms like smartphones and tablets is the lack of standardization. As Birns explained to GameSauce, the differing hardware specs for Android devices can be "a difficult technical hurdle to overcome." To address this issue, Birns stated that N-Fusion "used Unity as our choice of engine, and this eased the process of making the title compatible on as many devices as possible."
In addition to varying hardware specs, mobile game developers also have to deal with knee-jerk reactions that adapting an established console/PC franchise to mobile causes the property to lose some of its quality in translation. However, instead of focusing on what is lost, Birns made it clear that N-Fusion focuses instead on what can be gained. "When a franchise makes the leap to a mobile platform," Birns explained, "there is an opportunity to reinvent and re-imagine aspects of the game." In the end, Birns believes that expanding into mobile is beneficial because it "will widen a franchise's audience and give players an amazing gameplay experience that they can hold in the palm of their hand."
Reflecting on the Past and Looking to the Future
Since N-Fusion was founded, the gaming industry has gone through massive changes.  "The amount of people playing games now is so much larger than when we started," Birns stated. "Back in the old days you were a 'nerd' if you even played video games!" A clear benefit of the number of gamers increasing is that there are now "a wider variety of games available." A concern that newer developers should have is that while there are a greater number of different business models present, Birns pointed out that "each one requires a different design methodology." Meaning that people entering the industry must take the time to figure out how the finances for their project should be shaped.
Since the release of Deus Ex: The Fall, N-Fusion has recently announced that Space Noir will be getting released for iOS, Android, and PCs. As a narrative-driven space combat game, Space Noir further highlights N-Fusion's ability to adapt to ever changing expectations of the gaming industry, while building a diverse portfolio of games.
Comments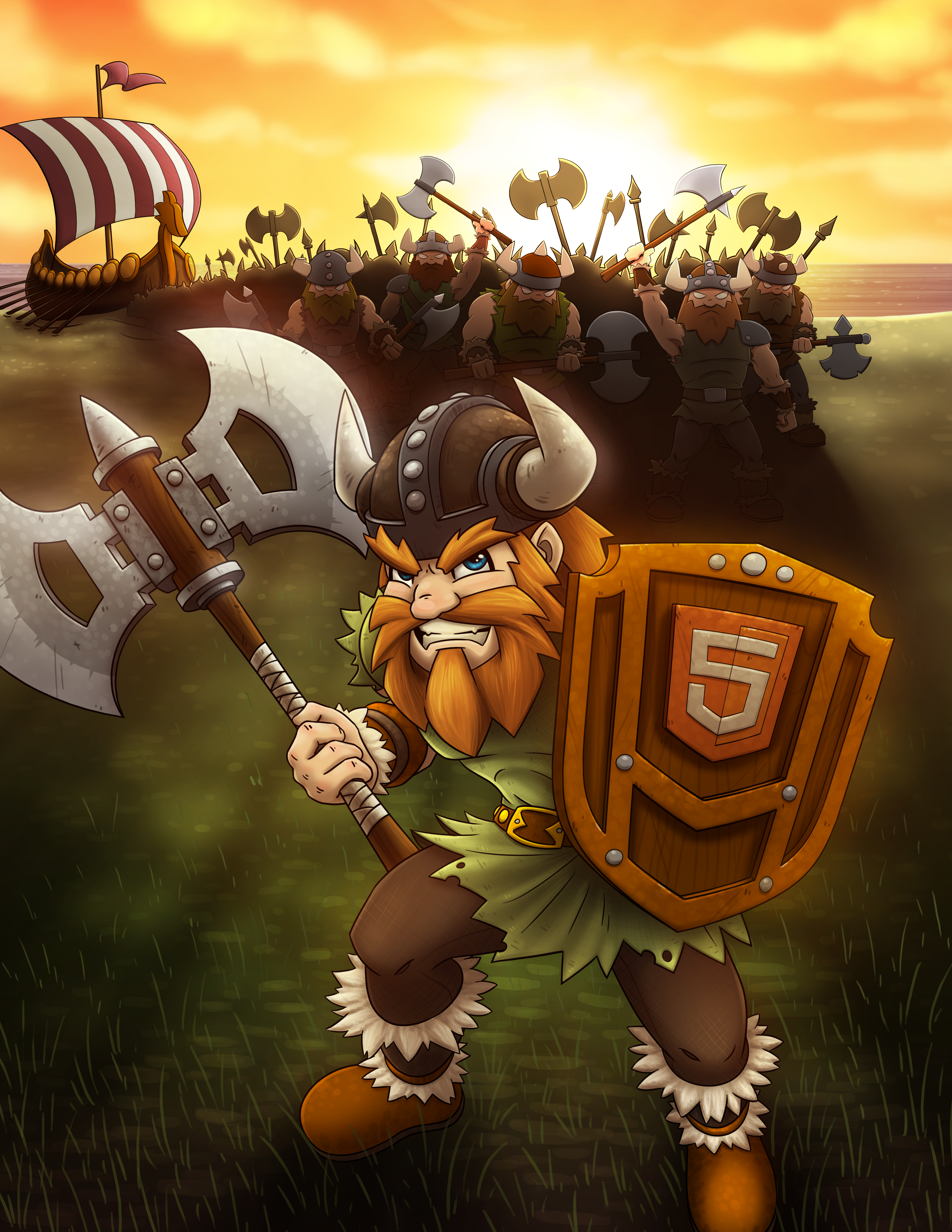 Nicholas Yanes