Prison Life RPG: How "Let's Plays" Saved an Indie From a Regular Job
Nob Studio is an indie company from Singapore, run by Shu Wan Cheng. He has been working as an indie game dev full time since 2008. Initially Shu Wan was developing Flash games only, and gradually switched to mobile. He barely survived as a solo dev for many years, and calls Prison Life RPG his biggest success so far.
As I have been developing games for a while, but with no major success, I decided to invest 1 full year into another game: if it failed, I'd call it the stop and get a job. Previously I made smaller games, within 1 week or a maximum of 3~4 months, and have tried various genres. The return has been very unpredictable, ranging from $20 to $20k.
I am a big fan of open-world RPGs with multiple endings, such as Fallout, Baldur's Gate and Europa 1400: The Guild, so for this last project I decided to make a game of my favorite genre. I picked the prison theme because it's really interesting but not over-used like those of zombies or fantasy. Like with all my other games, in order to save money I did everything myself – from design and art to programming, though except for music.
Development: 2 Big Changes To Game Design
 Roll-Dice System: My initial idea was to have a mini game for each activity, such as lock-pick, persuade, crafting items etc, and I had coded and animated a turn-based fighting system. But as I tested the game, I realized there was just too much to learn for new players, it was way too complex for a mobile game. I made a big change to the whole thing, with all activities including fighting to be determined by a roll-dice system. It was a hard decision since I had already spent about a month on the combat system and mini games, but simplifying everything really speeded up the gameplay, and players would be less likely to get confused by tutorials.
Unique characters: I planned to generate prisoners randomly to fill up the prison, but at a later stage of development, as I was drawing and finalizing the main characters, I thought – why not make all prisoners playable, each with their own unique story and appearance? This will make the game stand out from the majority of RPGs that are filled with NPC of same looks, and 100 prisoners to play as means higher replayability! Drawing and designing these prisoners has been the part of development I enjoyed most of all. This decision extended my production time but became one of the biggest selling points.
What went wrong: localization
I thought I would only target the English-speaking market, so I wrote all dialogues within the codes to speed up production. However, as the game got very popular in France, I had to translate to French and spent 3 weeks editing various parts of code, and remaking over 400 images. Now I'm going through the same process again for Chinese language, and probably Russian after. This has greatly delayed my plans to add new content.
Tip: Never underestimate the effect of localization, it really helps increase sales!
What went right: Beta testing
In December 2014 I had worked on the game for more than a year, and for the last few months I worked 7 days a week non-stop, and finally the game was done! I had a big decision to make: launch it for the Christmas sales, or beta-test first? Having consulted a famous temple (yes I am not joking!), I went for beta-testing. It was the best decision, since the beta-testers from Touch Arcade have helped identify many bugs and provided valuable feedback. I also had the time to polish up the game, make trailers, start using Twitter and Facebook and spam reviewers' emails. The game launch was delayed for 3 months.
The beta-testers wrote very good comments/reviews of the game, which helped increase visibility at the Touch Arcade forum, and later at FantaBobGames – these 2 French youtubers check TouchArcade for game news. Prison Life RPG has a thread in the forum, where the testers leave their impressions, and it boosts the game to the New Game section (determined by how active the game's thread is), which appears on the main page of TouchArcade,
That is how they discovered Prison Life RPG, purchased and played it, really enjoyed, and then decided make a "let's play" series.
Sales: The Power of "Let's Plays"
Prison Life RPG was launched for the App Store on the 26th of February 2015, but wasn't featured by Apple. The first day sales were 400+ copies and dropped by half each following day. I was very disappointed, like – is it time to look for another job?
But a week later FantaBobGames made a "let's play" series – and the game became Top 1 in the French App Store. Prison Life RPG was translated to French with the help of a kind fan Pikmal (who appears as a prison guard in the game) and launched on GooglePlay on the 1st of April. To my surprise, the Android version outsold the iOS one in one month! The story of how youtubers boosted an iOS game's sales made it to a French newspaper.
Shu Wan Cheng humbly considers his game's achievements nothing compared to the big hits. "But thanks to FantaBobGames, I was able to survive and continue working as an indie game dev", he shares. 
The developer believes this game is really different from his previous creations. Firstly, he was working in a genre he really loves. Secondly, he spent much, much more time on beta testing and marketing. Thirdly, he was  lucky. "A popular let's play video probably has bigger impact than a feature from Apple". 
Comments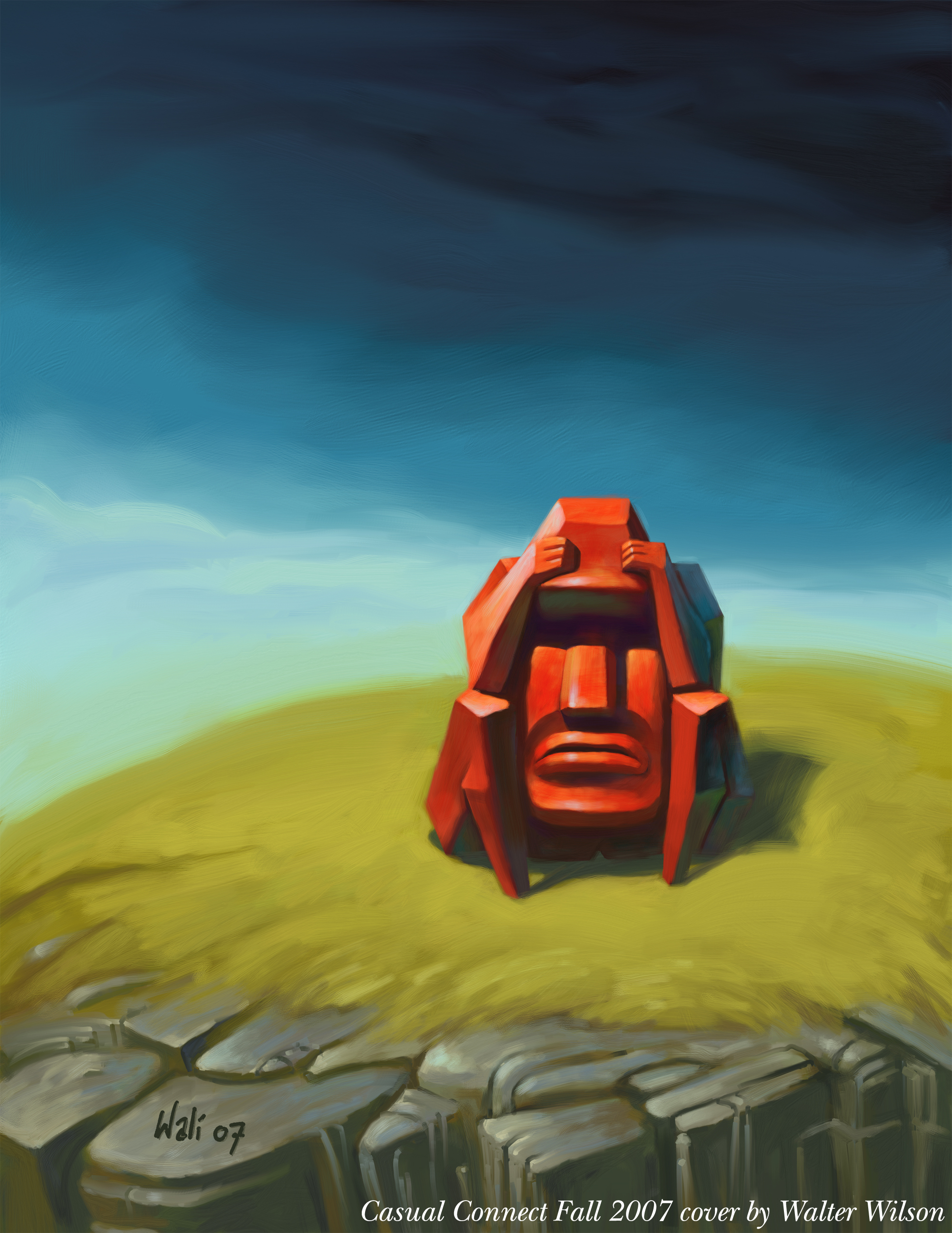 Orchid
Orchid is a content manager at Casual Connect and the developer editor for Gamesauce. Orchid loves kittens and all things super cute.