Tumblestone: The Casual Competitive Anomaly
They call themselves The Quantum Astrophysicists Guild, and they're four guys based out of Seattle. "I started the company years ago, during the development of my previous game, The Bridge, says the company's founder Ty Taylor. "I met the artist of The Bridge, Mario Castaneda, in university, and we've been working together since (he made the art for Tumblestone as well). For Tumblestone, I brought on two engineers, Alex and Justin, who I met while working at Microsoft". Working on the current projects, the team doesn't abandon their previous creations: The Bridge is getting released for Nintendo Switch, while Tumblestone is becoming a competitive game.

Tumblestone, like many games recently, started as a game jam. Well, two simultaneous game jams, actually – whose themes were "persistence" and "rainbows". The initial mode that I had come up with is the "Elimination" multiplayer mode that still in the final version. When the themes were announced, I started prototyping the gameplay using colored casino chips on a table, and I could tell that I was having a lot of fun by just removing the sets of chips – thinking ahead to ensure future moves. That concept really grew on me before we wrote a single line of code, and the concept went on, mostly unchanged, to create the final project.
Multiple Devs? Multiplayer!
Even the initial prototype that we whipped together in 48 hours had local multiplayer. Basically we all had the concept of removing blocks in sets of exactly three, and upon doing so, having a new row of blocks added to an opponent. Like upside-down Tetris: whoever's board filled up with blocks first, loses. Since there were the three of us working on the prototype, making it work as a multiplayer game seemed like the natural course of action.
I didn't expect Tumblestone to be as fun and addictive as it had been just during the gamejam prototype. After the 20th hour of development, we had a working, bare-bones prototype that Alex, Justin, and I could play together using three controllers. At that point, we all stopped working on the game and suddenly got completely consumed by it. We lost track of time, and soon it was 3am and we were yelling at each other after every round. When Alex's wife got woken up by all the noise and had to walk upstairs to tell us to shut up, I knew we had a hit on our hands.
When Alex's wife got woken up by all the noise and had to walk upstairs to tell us to shut up, I knew we had a hit on our hands.
"Start prototyping the concept on a table, like I did with colored casino chips", Ty advises to other devs who would like to make this kind of game.  "Keep the concept pretty simple, and if it's not fun "on paper", it'll likely be difficult to make it fun in the format of a video game, and you'll save yourself a lot of time".
Indie – a Certain Type of Crazy
In the abstract, I would say that the most difficult part of game development, especially for a self-funded independent project, is finding the means and/or time to work on the project, dedicating years of your life and an enormous amount of intellectual, physical, and emotional energy into a project that could ultimately fail completely. It takes a certain type of crazy.
We used Unity – not necessarily because of the developmental features, but for its ability to export to basically any modern platform. We used it to launch on PC, Mac, Linux, Xbox One, Wii U, PlayStation 4, iPhone/iPad, Android, and web-based platforms. It would be much more difficult to do all that without using Unity.
Test Early
The team has tested Tumblestone early through TestFlight, and advise doing that with as many people as possible, on all possible devices, before launching the game. "Any game will inevitably have bugs and usability problems. Finding these early will make the launch less of a stressful fire, in addition to improving the overall rating of the game".
The team is now working on Tumblestone full-time, but getting to this point took them a while. "We don't have any external funding or publishers, and prior to being full-time indie, I was working full-time at Microsoft and moonlighting (working nights and weekends) on making indie games", Ty recalls. "This paid the bills and also allowed me to do what I was passionate about (despite the fact that it took a heavy toll on my social life). While working 80+ hour weeks for years, I was able to create The Bridge while at Microsoft, and I am now fortunately able to pay my bills based off the revenue from that, allowing me to work on indie games full-time."
Who Solves the Puzzle First?
At the upcoming PAX 2017 showcase everyone would be able to challenge friends in Tumblestone – and it was the show itself that inspired the team to turn it into an actual competition. "Tumblestone has exhibited at 8 different PAXs, including being  selected for the exclusive PAX 10 showcase. The organizers of PAX played the game, fell in love with the competitive nature of it, and asked us if we'd like to include it in the official console tournament lineup before the game launched (of course we did). Well, that was a couple of years ago, and this upcoming tournament at PAX West will be the 4th time that Tumblestone will be in the official console tournament lineup!"
Ty calls Tumblestone quite an anomaly at being both casual and competitive at the same time. "If you take any particular Tumblestone puzzle by itself and play it without any time restriction (which is exactly how the story mode works), then this is definitely a casual game. However, take the same puzzle, and have two players race to solve it, and you'll have moments of intense shouting and players jumping off of the couch in excitement. As soon as you solve the puzzle in your head, you can be sure that an equally-matched player has too, so in that race to finish, many rounds come down to a split second – because you knew you were so close to the win, you naturally want to play again (and again, and again). This anomaly of game design simply does not work in other "casual" games like Candy Crush".
Comments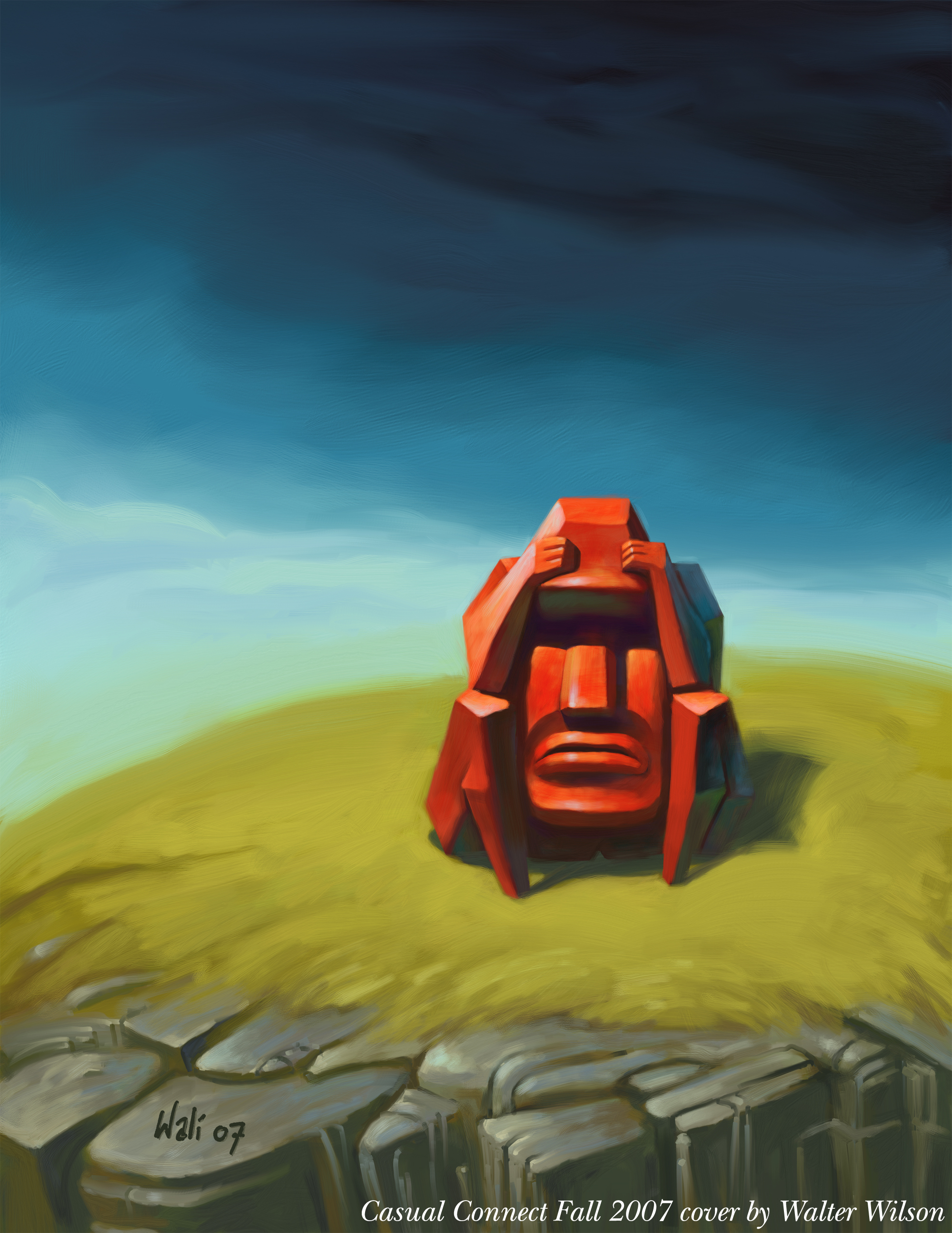 Orchid
Orchid is a content manager at Casual Connect and the developer editor for Gamesauce. Orchid loves kittens and all things super cute.