Elad Kushnir: Strategy Is Important But Execution Is Everything | Casual Connect Video
There's a lot of growth still coming' in the social casino niche, according to Elad Kushnir.
Click To Tweet
The Social Casino industry changes rapidly, and developers need a strong understanding of the market to make an impact, Elad Kushnir explained in his Casual Connect Europe 2015 lecture. "In 2014, the (social casino) niche generated $2.84 billion of revenue," he says. For more figures on social casino's performance, see the video below.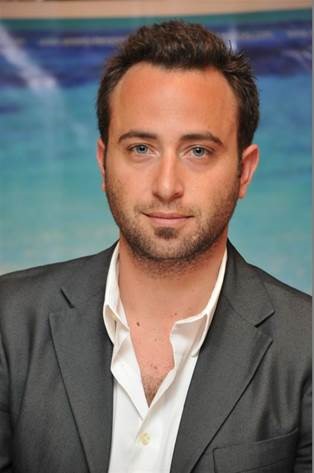 Elad Kushnir is vice president of global business development at Playtika, in charge of formulating and executing the company's non-organic growth strategy. This includes mergers and acquisitions, strategic partnerships and establishing regional offices in emerging markets.
Something New Every Day
He describes himself as the de facto in-house entrepreneur at Playtika, and he greatly enjoys dreaming up bold and out-of-the-ordinary ideas that will allow Playtika to stay at the forefront of the industry. He says with satisfaction, "I get to do something new almost every day."
Elad has been an entrepreneur his entire life in both large- and small-company contexts and has gained experience in a broad spectrum of industries and challenges. All this he uses daily in his current position.
Two years ago, Elad met Robert Antokol, Playtika's Founder and CEO, and was excited by his vision for the company. He reveals, "Though I was not the classic candidate for this role, Playtika has a talent for hiring people with unconventional CVs as long as they have that certain Playtika DNA." He was attracted to this career by the opportunity to join one of the leading international companies and by the understanding that the global games industry was experiencing exponential growth.
He recommends to those who would like to follow this career path, "Follow the mantra 'Strategy is important but execution is everything.' It has guided me to many decisions and has proven to be a good tool for success."
Reaching For the Future
The truly successful games emerge from a stroke of genius, essentially telling a great story within the game.
The challenges he faces in his work are those that are shared by the games industry as a whole: predicting what the future of the games ecosystem will bring and then helping the company reach this future at the top of the pyramid. Because the industry is very agile, it is essential to be able to identify the changes that are occurring and then adapt to them immediately.
He loves the fact that the games industry is part science and part art. The truly successful games emerge from a stroke of genius, essentially telling a great story within the game. But they can only succeed in the long term through the multidisciplinary sciences of game design, distribution and monetization.
Elad has had a number of times in his career that he remembers with great satisfaction, but perhaps the one he is most proud of was selling a company he co-founded, Appoxee.com, to the global company Teradata.com. Most importantly, relatively early in the app industry life cycle they were able to identify the future need for app developers to automate their in-app marketing activities. "We set out to build an easy-to-use yet powerful cloud-based tool to allow app owners to personalize, analyze and automate communicate with their end users," he says. "We understood that customer retention and engagement was the true key to building a sustainable business model for app owners. Today Appoxee has become a leader in its field and has helped thousands of owners to do just what the original vision called for."

If Elad was not in the games industry he would still participate in the digital space in some way. He believes that most of the world has yet to understand the implications of the technological revolution we are going through. In his opinion it brings with it boundless opportunities.
Much of Elad's free time is spent in activities connected to his work: watching Casual Connect videos, reading about technological advances around the globe and writing for his blog. He also enjoys spending quality time with his wife and meeting with friends. His current favorite game is seeing remarkable success: Pirate Kings by Jelly Button Games.
As Elad considers the games industry, he insists the incredible pace of technological innovation and the fact that global distribution has been democratized by mobile platforms make it impossible to look even three to five years ahead. Everything is simply changing too fast. But within the next year or two he expects to see the rise of "emerging market" game developers, resulting in some form of regional fragmentation, essentially a regional land grab. This will bring increased opportunities for small and medium-size developers to stand out in areas where the giant companies are still weak.
Comments
Catherine Quinton
Catherine Quinton is a staff writer for www.gamesauce.org. Catherine loves her hobby farm, long walks in the country and reading great novels.