Nataly Eliyahu: Guided by Passion | Casual Connect Video
'There is great potential for telling a compelling story through games.' – Nataly Eliyahu
Click To Tweet
All throughout the development of almost any game, the question of cheating is always guaranteed to come up in conversation in one form or another. Among all different ways to cheat, the most common is changing your high score (not through playing the game) and uploading that score to the leaderboard. During her talk delivered at Casual Connect Tel Aviv, freelance game developer Nataly Eliyahu suggests, "Whether you use patterns to encrypt your score or track players actions on the server, it's always a cat and mouse game." This is important as developers can learn about the possible ways to prevent cheaters from changing their high score and falsely dominating the leaderboard. In the exchange between both the hacker and developer, we'll look at tools and techniques the hacker uses, and the pros and cons of different approaches that developers can take.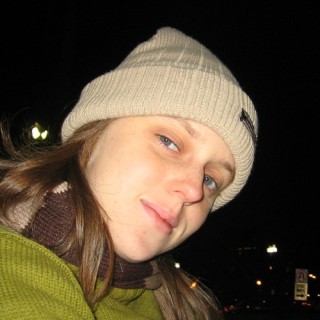 Nataly Eliyahu is a freelance game developer and game designer who met her first client at a hackathon and is currently working on an additional project. The projects she chooses to work on are the ones that excite her and have the potential to expand her skills as well.
At the same time, she is working on independent games, both digital games and board games. The recent release for Nataly is a physical card game called Fireside Tales that was created in partnership her friend, Michael Shalyt. This game can be downloaded for free for printing at home from her website.
Work Calmly, Improvise and Think Outside the Box
Nataly's previous career was in the army; while leading teams of instructors in army courses, she developed attributes that gave her an advantage in her work today with games. These advantages and skills she learned included how to work calmly under great pressure, to improvise, and to think outside the box. Additionally, Nataly even learned to always use Python to solve her problems.
Learning how to influence the player's experience is one of the most important things that she enjoys about game design and development. As players experience the game in live play tests, watching these effects in motion is something Nataly also enjoys. Apart from that, while working on a product she believes in, she finds it very satisfying to solve the bugs and problems.
Drawn to Creative Projects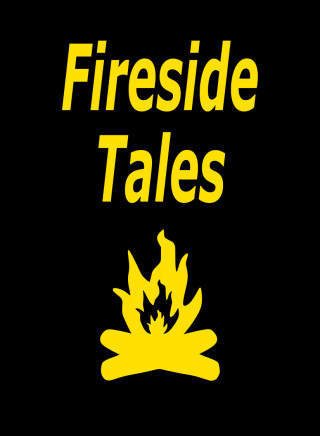 As a child, Nataly was inspired by games she played and loved. One of these, Grim Fandango, is still a game she admires and considers a great source of insight. Later on when she read Jesse Schell's book, The Art of Game Design, it convinced her that game design was the right career. A little over a year ago, as she was watching a play-testing session of the game Fireside Tales, she felt a rush of satisfaction as she realized how much people enjoyed something she had created. At that point in time she decided to seriously pursue her career in game development.
Developing games first began when she was only fourteen, using the Adventure Game Studio engine. She says, "The discussions in that community helped shape my initial ideas about game design, and there's one idea we were working on back then that I still hope to revisit someday." The adventure games she enjoyed sparked her curiosity about how the games were made and what methods the designers had used. She also began learning to code at an early age, possibly because of her desire to create games, or perhaps as a result of growing up around computers. For as long as she remembers, she has been drawn to creative projects.
Inspiration for her designs can come from almost anything: the raw experiences of her life, a feeling she has, a dream, even a book or a movie. She begins the process with an idea, just something that pops into her head. After writing down her ideas, she doesn't do anything with most of them, but sometimes an idea will catch her attention enough to start serious work. At other times she starts with a blank piece of paper; she lets her imagination run until she writes down something that feels right. Then she keeps writing on paper or on the computer as she digs deeper into the idea. If she is excited by the way it is developing, she goes straight to making a prototype.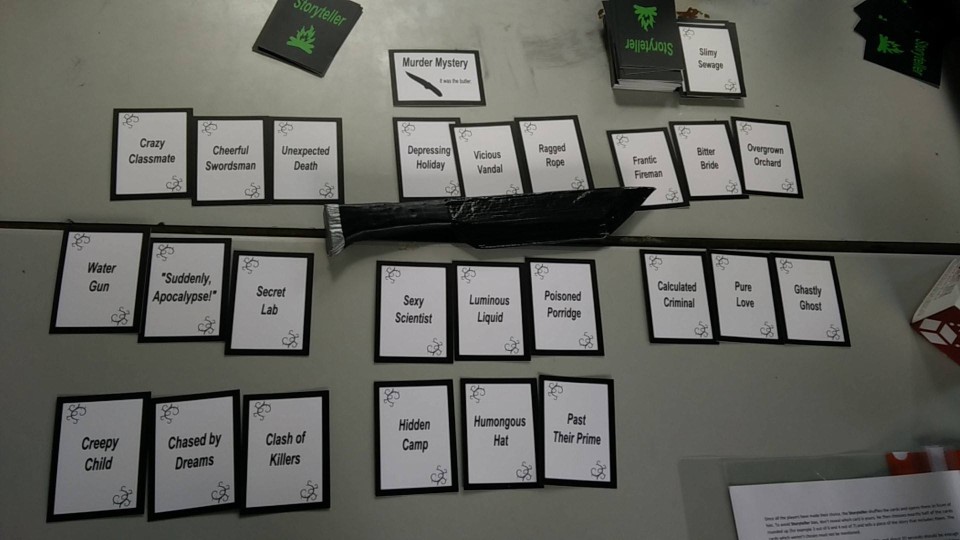 Constantly Improving the Craft
If Nataly could have unlimited resources to work with, she would be constantly improving her craft, making each game better than the one before. As of right now though, she has too many ideas to pick just one. She continues to strive for better storytelling in games, believing, "There is great potential for telling a compelling story through games, and perhaps someday I'd like to create a game that does something extraordinary in that area."
The greatest challenge is creating something she really believes is good. In order to accomplish something, she must put aside her self-criticism, but she still wants her work to satisfy her own taste, admittedly not an easy task. Showing her work to others is a scary thing to do but getting their honest feedback can be very rewarding, especially as she sees them experiencing the game. She also notes, "So far, I am most proud of the moments when I dared to put myself and my work out there."
"So far, I am most proud of the moments when I dared to put myself and my work out there."
Creative blocks are something she experienced frequently when she was writing fiction, although this may have been the result, she admits, of laziness and not having real motivation for the work. But when developing games, she rarely experiences a creative block; there is so much variety in the work. If she does reach the point of being unable to create, it is because she feels overwhelmed. Her best antidote is taking a break and doing something relaxing.
Introspection and Meditation
Nataly uses introspection to know herself better, and Vipassana meditation to become happier with who she is. In her personal life, introspection has helped her deal with pain; she was able to resolve the pain of her father's death with repeated inner dialogues. In her career she has had to overcome fear and frustration but, fortunately, nothing she would consider painful. A vipassana retreat has helped her deal with criticism, unexpected events, pain and other difficulties.
When Nataly has free time, besides her meditation, she makes time for reading and writing fiction and jogging in an effort to improve her lifestyle. For relaxing she plays video games, watches movies, or spends an evening playing board games with friends.
A Future with Surprises
She believes the future of the game industry will bring surprises for everyone. More innovations in using AI for story-driven games and more local multiplayer games that friends, couples and families can play together are just a couple thing she'd like to see. She would also like to see games that educate without compromising fun. These are all aspects of game development she would enjoy exploring. But rather than using possible trends to guide her decisions, she says, "I try to understand myself and where I would like to go, and let my passion guide me in the right direction."
Nataly has several suggestions for people who are looking for a career in game development. She recommends, "Try meditation, or introspection, or other methods to evolve as a person. Learn about yourself and what you want to do. The more you understand your own motivations, the more you'll live the life you really want."
And specifically for creating games, she insists the developer must learn all the time and be driven by curiosity. She also advises watching a video by Ira Glass about the gap between your taste and your skills, at https://vimeo.com/24715531.
To learn more about Nataly and her games, visit http://www.natalycreates.com.
Comments
Catherine Quinton
Catherine Quinton is a staff writer for www.gamesauce.org. Catherine loves her hobby farm, long walks in the country and reading great novels.