NAIRI: Cute Graphic Adventure in a Troubled World
HomeBearStudio is an indie team based in Breda, Netherlands. "Just two! You Miichi, the artist, does all the art. I'm in charge of everything else", says project lead Joshua van Kuilenburg. Right now, this is a full-time job for them, and trying to keep it this way is one of reasons for their Kickstarter campaign. The debut game NAIRI is a cute point-and-click adventure where you follow Nairi, an abandoned upper-class girl, and a rugged scholar rat named Rex, as they uncover a dark mystery within the exotic oasis city of Shirin. In addition to adorable visuals  and challenging puzzles, there's a strong narrative. So the developers say it would appeal to both casual and hardcore players. Joshua sheds some more light on the development experience and some future steps.
---
"We were mainly inspired by our own professional interests. As a designer, I wanted to work on an intrinsically fun game for all skills and ages. You, the artist, on the other hand, had been working on realistic 3D art models for a long time, while her passion lies with cute 2D art. We decided to combine our interests to target a specific experience for players: a super cute adventure that still remained interesting for adults! This target experience is our key inspiration."
Human Protagonist to create bond
When asked about the choice of characters – one being a human and another one a cute animal – Joshua approves: "Good question. The artist seriously loves animals, and I felt a city of cute inhabitants could contrast nicely against darker themes – a sort of balance, really. When looking for inspiration, we saw that humans are often opposed to animals. We didn't want this; either exclude humans or emphasize them. In NAIRI, humans are just another animal within this universe. Noticed the old shopkeeper, or Sayo, the bandit girl, in the trailer? But for our players, a human lead allows for a good 'psychological entry point' into this strange world."
Joshua says NAIRI wasn't made to express their personal beliefs. "That said, NAIRI does play with themes that reflect upon standards in our own societies, past or present – topics like wealth distribution, gender equality, religion, education and even racism. We touch upon these topics very subtly. Anthropomorphistic animals really help to keep the tone light; players have to pay attention and look past the game's visual surface for this stuff. That's good – rather than forcing our beliefs through anyone's throat, we prioritize the player's experience."
Diminishing Bugs, Increasing Flexibility
The game was made in Unity 3D and using "all standard dev stuff", as Joshua puts it. "Aside from the fact that I'm really invested in 'test automation', a programming concept that's somewhat rarely applied. It can help to greatly diminish bugs during development, increase software flexibility as well as productivity. It's awesome and educational."
The game concept of NAIRI, as well as its target audience, lends itself well for multiple platforms, as Joshua and You feel. "I'm certainly up for porting NAIRI and I'd love to see what platform(s) our fans would request most. Still, we're just a tiny dev-team looking to get NAIRI funded/developed in the first place. That comes first", he shares.
As the game is too early in development to talk about any big learnings from this side, Joshua admits he should have taken marketing more seriously since the very beginning. "I tried contacting the press, creating social awareness… all while simultaneously building the concept and the Kickstarter campaign. I didn't fully realize how much of a 24/7 job marketing actually is." So now HomeBearStudio has a professional team helping out with this.
I didn't fully realize how much of a 24/7 job marketing actually is.
"Right now, we are doing our best to create a following and awareness, One key thing that will attract attention is the art style – it's pretty unique. We've already received positive feedback from gamers and non-gamers alike. Aside from this, telling a mature story within a cute environment is an interesting 'hook' as well. How does one make an impactful story when forced to leave out violence, cursing and that sort of things? You're completely dependent on strong character development and atmosphere, and we like that challenge."

Making Art Just Right
"When it comes to 'programmer+designer+project-manager stuff' – You doesn't touch any of that because it's really not her thing", Joshua explains. That said, everything else is built upon mutual feedback. "I check every sketch; she listens to all my music compositions; even though she's the artist and I'm the composer."
HomeBearStudio is a tight-knit team that works iteratively, without their 'professional egos' barring criticism or feedback. "I have this idea, and then she draws something amazing that inspires me to add or change stuff story/design-wise. Then she goes 'Well, what about this?", and the idea keeps evolving. That's awesome." As for the art style, Joshua emphasizes that despite the cute appeal, a huge amount of effort goes into making the art look *just right': not too childish, not too boring… a blend between oriental and other influences… "Color, atmosphere, etc. As for me personally, I rarely get asked about the music. I'm pretty proud of it, haha."
Stick Mechanics to Desired Experience
HomeBearStudio's advice to fellow developers is short: do not be afraid to fail. "It's easy to be apprehensive of failure and negative feedback, but it's necessary for growth", Joshua explains. "Another one: think of the player experience first and game mechanics that support this experience second.
During development, you can always fine-tune mechanics to better support your intended experience, but if you change the experience to fit your mechanics, you could be changing the entire feel of your game", the developer warns.
"We will work our butts off to release NAIRI as soon as we can!", the devs promise. An estimated release date is in March 2017 on Steam for PC, with other platforms depending on the crowdfunding success: NAIRI is currently in the middle of a Kickstarter campaign as well as on Steam Greenlight.
Comments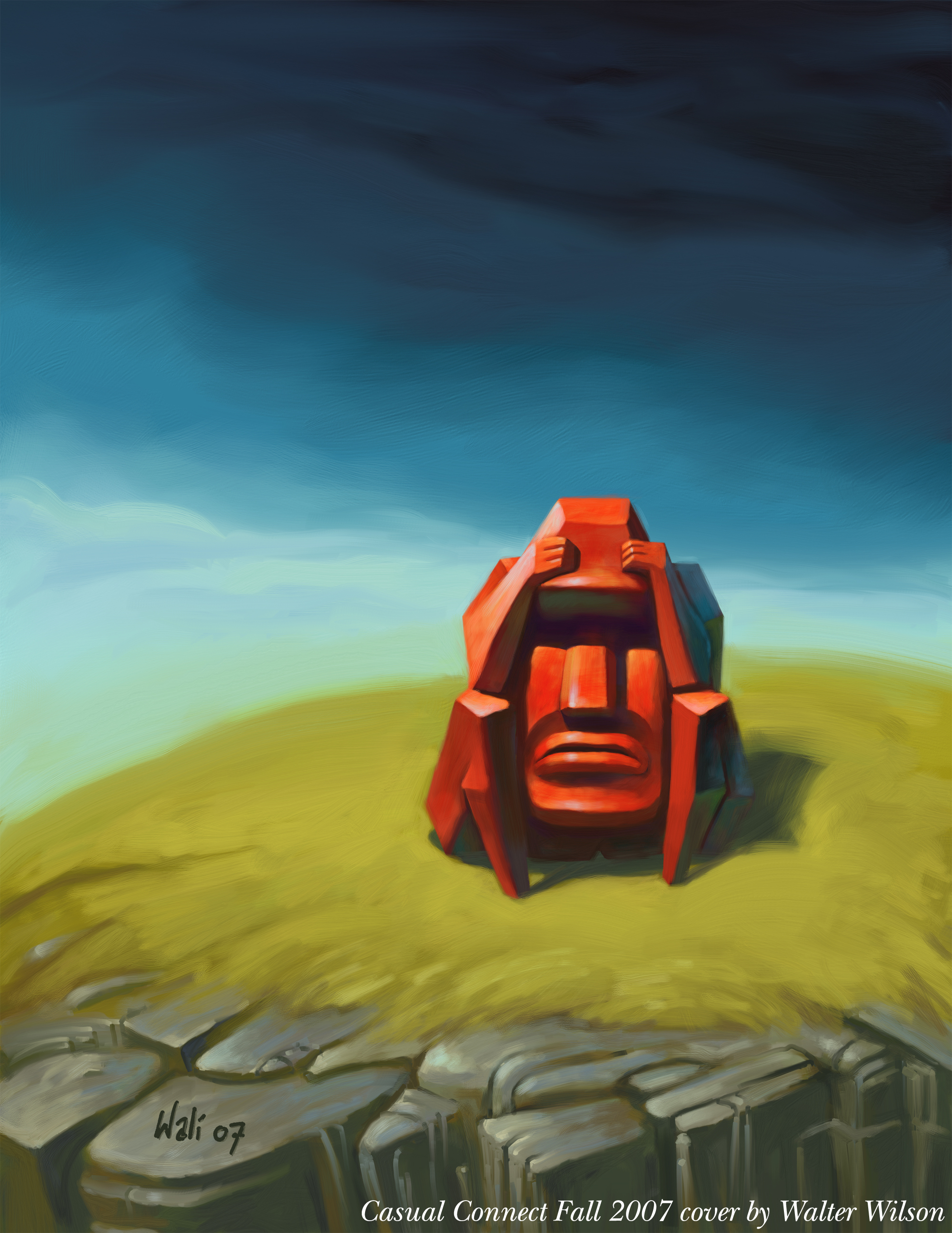 Orchid
Orchid is a content manager at Casual Connect and the developer editor for Gamesauce. Orchid loves kittens and all things super cute.