Barak Levanon: Understanding People Through Data | Casual Connect Video
Hollywood celebrity campaign: great to acquire users, didn't effect revenues dramatically.
Click To Tweet
Gaining users for games is a tough business according to Barak Levanon, mobile UA Team Leader at Plarium. Despite the challenge Barak loves being part of the fast-moving game industry where every day brings new challenges and decisions. They especially enjoy the intensity and action, in addition to working together as a team. Plarium is their first entry into the game industry and, after five years learning the agency business, it seemed like the perfect new challenge. As user acquisition is getting tougher every year, Plarium decided to partner with Hollywood actress Megan Fox – "which performed great to acquire new users, although didn't effect revenues dramatically", Barak shared.
---
Barak's work includes planning, executing and analyzing video campaigns for Plarium's games. Before joining Plarium, they served as performance team leader at McCann Tel Aviv, helping top tier clients with UA. Barak's professional background consists of analytical and client-service positions, experience which has provided a broad perspective on marketing Plarium's apps. After doing performance marketing for almost 10 years, they insisted, "For me it was always about understanding people through data and being part of teams that bond and thrive to excel at what they do."
The Toughest Market
To date Barak has discovered two major challenges as the mobile UA team leader. The first is the fact that gaming, particularly strategy games from Plarium, is possibly the toughest, most competitive market to work in. Because of that the company puts tremendous effort towards understanding the right marketing mix and building a robust BI infrastructure that enables them to make rapid, intelligent decisions based on their LTV.
The second major challenge is the difficulty of hiring a good UA manager. The ideal person must be very analytical while having high interpersonal and project management skills. Due to constant change in media landscape, UA managers must adapt to the various differences in pricing models and ad formats. During the past two years Plarium has tweaked their hiring process several times in an effort to find the right people to fit their needs, and who will prosper in the challenging landscape of gaming.
The accomplishment that stands out for Barak in the time working for Plarium was planning and executing the UA strategy for Vikings: War of Clans. This was the most successful launch for Plarium to date, reaching top grossing ranks across many app stores in lots of countries. Barak attributes the marketing success to building an amazing team during 2015 and implementing many things they learned from previous launches.
Some of the most effective tools for player retention that Plarium has discovered are push notifications triggered by various events within a game. They've even developed their own system to send, track and report this channel.
Technology is constantly changing in the game industry, therefore making it tough to stay on top of things. In doing so Plarium has responded by establishing good relationships with key partners such as Apple and Google to go through the changes. Barak also finds that participating in major meetups and conferences helps.
Decisions Based on Data
How do you solve the difficult issue of gaining users for a game? Barak strongly believes the best decisions are based on data and at Plarium there's a heavy emphasis on analytics. They describe, "We have a highly professional, dedicated BI team that helps us marketers to consolidate and report our media and business metrics data all in one platform. This has a huge impact on how we make decisions and optimize our UA efforts."
Barak points out that the challenge of setting up analytics for a game is best met by setting up the right KPI and understating the influence of your LTV. Choosing the right attribution partners and having a good setting is also key to the UA campaign. Plarium's particular challenge was to have one consolidated attribution partner that supports all their UA channels and could easily integrate into their BO. Fraud is also a big issue, and in part they've looked for a partner that could assist them.
Moving forward Barak sees this trend entering the industry: media buying will be consolidated and purchased programmatically. Today, networks and advertisers must correspond with emails and Skype calls to increase bids and daily caps; this situation is something Barak believes is not sustainable or economical. At Plarium they now have dedicated team members focused on buying media through various ad exchanges. "Although this isn't a big part of how we acquire users at the moment, we believe this might be a game changer soon."
Happy Users Make UA Harder!
Even by itself, the current market makes user acquisition increasingly difficult. Barak continues: "Users are generally happy with their apps, and reports show that the average number of apps users have on their phone is declining. This makes UA efforts much harder. In my opinion the most important factor that developers tend to overlook is their attribution." Barak believes a lot of developers do not understand the implications of having attribution settings that do not support their marketing goals and how that can hurt their acquisition efforts.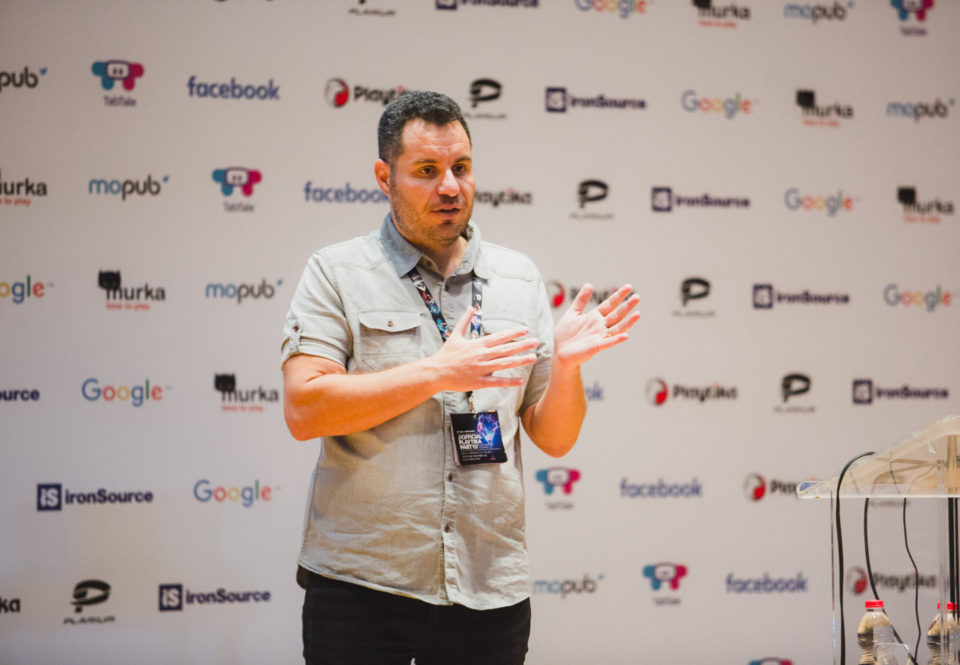 The number of games across various app stores continues to grow every day while acquisition costs also increase. So how can developers stand out from the crowd? Barak thinks one answer could be partnering with a celebrity. They mention, "We had an amazing experience with Megan Fox promoting our title Stormfall: Rise of Balur. During the campaign with her we saw acquisition costs being cut, the game was featured on the app stores and installs increased significantly."
Barak also had this to say about how the game industry is evolving, "When you look at the top grossing leaderboard for games there is almost no movement. Outliers such as Pokémon Go! rarely show up and it's very hard for new developers to break through." From an UA perspective, CPI continues to increase causing advertisers to test channels such as ASO and PR. By the same concept competition is increased by big advertisers spending large amounts on offline channels such as TV and billboards. Lastly the smartphone market is saturated in the Western world, making competition even more difficult. Barak says, "I think this trend will continue in the next few years, leaving small to no room for indie developers to penetrate the market.
Comments
Catherine Quinton
Catherine Quinton is a staff writer for www.gamesauce.org. Catherine loves her hobby farm, long walks in the country and reading great novels.