Leonard Frankel: The Future of Game Clans | Casual Connect Video
A clan system really is a 'turbo button' for game design. - Leonard Frankel
Click To Tweet
In a talk at Casual Connect Europe entitled Guide to Clans: Setting Up a Strong Clan System in Simulation Games, co-founder and CEO of ClanPlay Leonard Frankel highlighted how to design a clan system for simulation games like celebrity life, farming and city builders. In this session, Leonard reviewed existing systems as a way to understand the adaptations developers need to make to give casual players significant social interaction. Clan system design begins with, "The five pillars of clanship (which) are: communication, collaboration, rewards, benefits and competition", explained Leonard. To learn more, be sure to tune in to the full session below.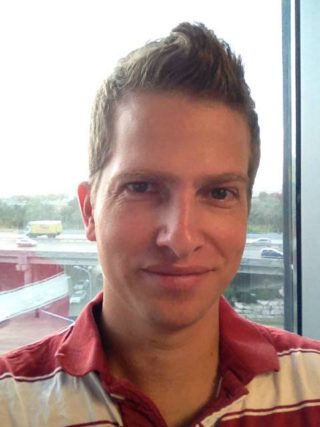 Leonard Frankel is the co-founder and CEO at ClanPlay. When Leonard met Asaf Semo about a year ago, they hit it off and Asaf helped co-found ClanPlay and serve as its CTO.
"Social interaction in games has always intrigued me, and in clan systems where it's tied so closely with monetization, it became a true passion of mine," said Leonard. "Every now and then when we integrate an interesting game into ClanPlay, I like to sit with the game's design teams and play around with their clan system, tweak and tune it over product talks."
Leonard's story begins when he was a teenager, playing games since he was two years old, "My father had a computer parts store and gave me my first Commodore in 1982. Computers weren't so popular back then." He further details: "As a teenager, I was a real gamer (which is a nice way to say I was a real geek) and I kept thinking to myself 'I love playing games so much, wish someone would pay me to play these games, I would totally rock this job'; when eventually that became part of my job as a VP of Biz Dev at Plarium and now in ClanPlay, I couldn't help but looking back at young me in satisfaction".
Learning the Business
Leonard has taken a twisting career path to get to where he is now. Generally, Leonard suggests that people should keep a broad perspective, see what other people are looking for, and try and capitalize on the opportunities that emerge from networking in everyday life.
"It seems that my career led itself all along," mused Leonard. "I started as a crude oil and metals trader, during which time I was making most of my money playing online poker. To automate this revenues stream, I founded a start-up that built an AI for poker, raised $2.5m and even got the system to become a profitable player, but we never covered the salaries of 20 employees and had to shut it down eventually. To pivot I looked into creating a social game from the AI engine, which eventually didn't materialize, but back in 2011, my research on Facebook's gaming market brought me unique knowledge that wasn't common in Israel. That understanding of the market got me the job at Plarium as the VP of Business Development. I joined as employee #50 and left when the company had more than 1,250 to respawn in the entrepreneurial game with ClanPlay."
"Before ClanPlay I spent 5 years at Plarium, which is a successful games company with more than 250 million players in its clan-based games," continued Leonard. "My work there had frequent touch points with the product as I've launched multiple internal game studios and closed multiple IP & publishing deals. During this time I noticed that a lot of the company's active players are using Whatsapp and Line to stay connected. For the players it was an uncomfortable process – on boarding a group of strangers from the internet to their Whatsapp and Plarium got no value from having its players there as whatsapp didn't help retaining these players in any way. It had to change and ClanPlay was incepted."
Leonard is still hugely proud of what he accomplished at Plarium. "Some of the IP deals I was negotiating in Plarium were for incredible assets," reminisced Leonard. "Just a month ago, the company released a strategy game with the Terminator brand. Its been in the works for 1.5 years and even longer in the talks. I was proud to see it reach the light of day."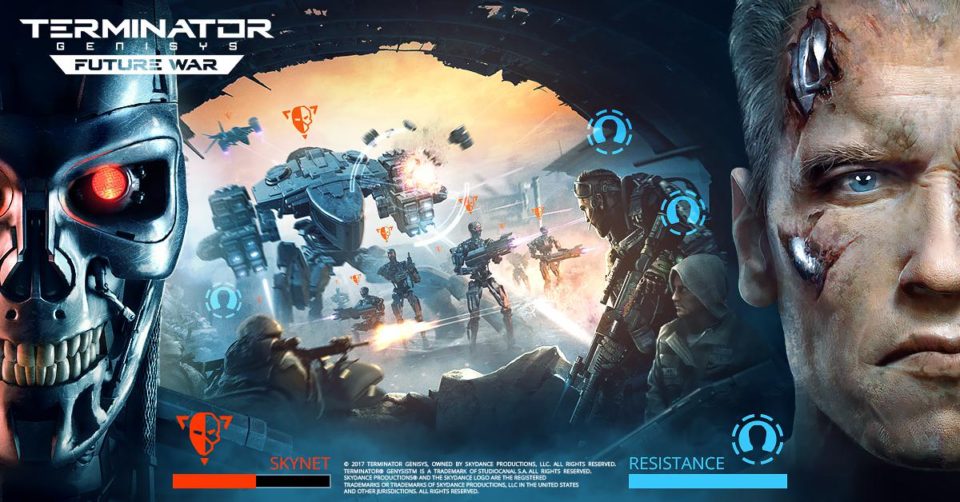 Clans: A New Social Layer
ClanPlay is, as one might glean from the name, about clans in games. Leonard sees clans as a new social layer for interaction, important for online games to engage their audiences.
"A clan doesn't only give further meaning to the game you play, it also diversifies the satisfaction you derive from it," Leonard explained. "It's no surprise that to most gamers, their clan is a second family with its ranks, friendships and even romantic relationships. Developers that properly harness this power, see a significant boost in KPIs when their players join a clan, it really is a 'turbo button' for game design.
"To reach its full potential, a clan system needs to send the players on collaborative missions. The economy in most simulation games is simplistic, with very few currencies and resources, making it challenging to weave such missions in a manner that cannot be completed by a single very-active member. On the other hand, the play session habits aren't very different than that of mid-core games and so once the right missions are identified, it should be easy to get players to devote more time for their clan."
To reach its full potential, a clan system needs to send the players on collaborative missions. – Leonard Frankel
Leonard notes that forming a successful clan isn't always easy. "As a gamer you don't always have a choice. When you start a new game, the matching system pairs you up with other people that usually don't fit your style and dedication. It takes several weeks of play time until you are advanced enough to be accepted to a competitive clan and in face of all that I think the best approach would be to flow with it until you reach later stages of the game," said Leonard. "As a clan leader, trying to horde around lazy gamers in the early gameplay takes too much energy; instead one should view these early clans as stepping stones on your way to greatness. I also discourage players from starting a clan early on unless they have a group of real-world friends they can bring along."
When asked about the best clan experience, Leonard points to Game of War and how it revolutionized things for mobile, setting up new standards for clan systems in mobile games. "About 3.5 years ago, Game of War was launched and redefined how we introduce clan systems on mobile," said Leonard. "Alliances were no longer the exclusive club of veterans; in Game of War the players were encouraged to join an alliance in the first 10 minutes of the game. Clan members were given the ability to speed-up buildings, whose lengthy construction time was often the monetization point of other games and a translation engine was added, for the first time in mobile games, to help players in creating multi-lingual groups. It was a true master-piece and paved the way to many systems we see in the industry today."
"Going forward, I think clan systems will become the norm and offered in most game genres, even in super casual games," Leonard added. "This will lead to an increased life time of players in games and thus reduced discovery of new ones, to a lower extent. Developers identifying this trend in time will enjoy stronger monetization in their games and will need to support their players' communication appetite, which is where we will come in to help."
Future of Communication in Augmented Reality
Leonard says they're meticulous around product works. It's something that everyone in the small team of ten people at ClanPlay engages in.
The general atmosphere is amazing and we all believe in the market's need for this solution," says Leonard. "I have big faith in everyone that works with us; each one is a master in their class. When I look at potential hires, some of my top criteria are independence and a strong desire to excel and self-optimize over time. Work is done very autonomously and new employees are expected to get off their feet and fly early on."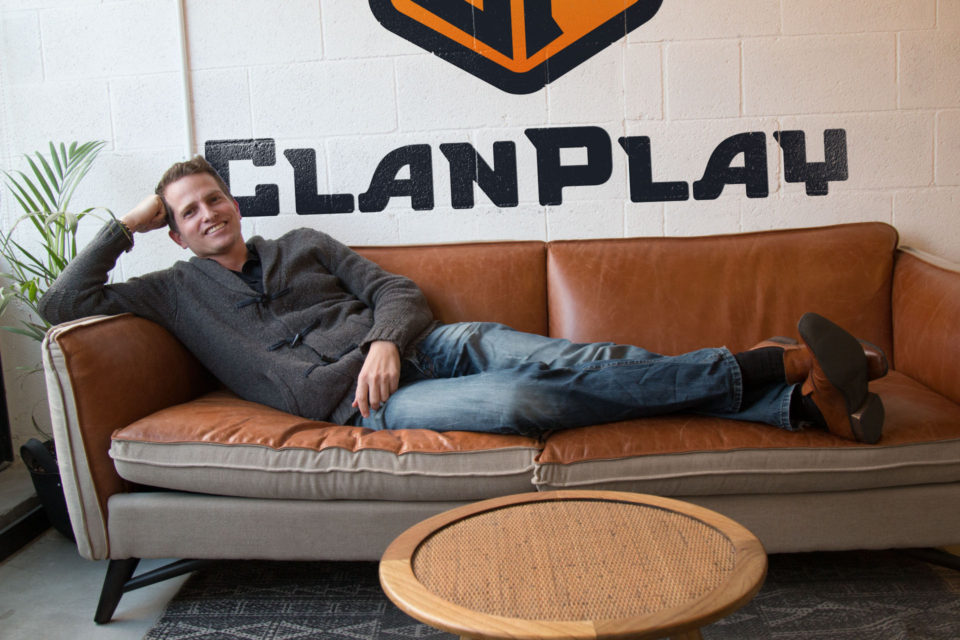 Offering his vision for the future of gaming, Leonard doesn't see it having much VR in it. "Now that VR games' hype is winding down, I can repeat my claims that it will never reach mainstream scale, most people aren't really interested in masking away reality. On the other hand, when I look forward, I think that relatively soon, maybe in five years or so, most of us will walk around with visors that will inform and enrich our daily activities. We will use the same visors for playing games and a couple of years forward the controls for these AR devices will discard hand-held joysticks to rely on mental control, which is already available in some medical applications."
In this bold new future, Leonard definitely sees a place for ClanPlay. "Communications will remain asynchronous in most cases I believe, as it is not a technological barrier, rather a human one – we are more efficient and can multitask better through texting vs voice. And so in the AR era, I believe communications will rely heavily on voice-to-speech and in this time, ClanPlay will be the best tool for communication with personal assistant bots to support conversations and aid in competitive play," concluded Leonard.
Comments
David Radd
David Radd is a staff writer for GameSauce.biz. David loves playing video games about as much as he enjoys writing about them, martial arts and composing his own novels.