Vesa Jutila: Be Ready for Cloud Gaming for Mobile | Casual Connect Video
2017 is the year cloud gaming arrived for mobile! Now it's possible to stream and play mobile games directly over the cloud. What will this mean for your business? Vesa Jutila, Co-Founder and Vice President of Content and Commercial Partnerships at Hatch Entertainment can help you answer that question.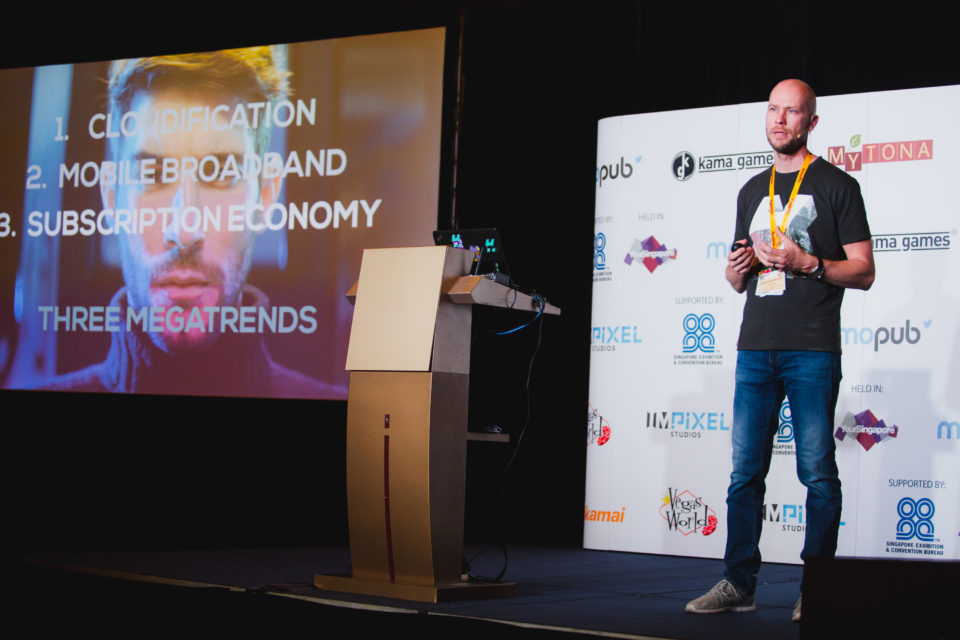 Hatch Entertainment is a new social gaming service and is set to change the way we play games. Vesa and the team have built an inspiring, high-quality game collection for Hatch. Previously Vesa held a variety of executive positions at Rovio.
At Casual Connect Asia, Vesa explored the opportunities coming through cloud gaming for developers of full-featured premium games with no in-app purchases. He described, "We made it very simple and easy for ordinary people to try out new games, have fun with great games and really share this fun with their friends." With cloud gaming we may soon be seeing mass market penetration for premium mobile games. PC and console-first developers could have a new way to reach the massive mobile game audience. Watch this video of Vesa's session at Casual Connect and learn what you need to know to be ready for cloud gaming on mobile.
To read more about Vesa Jutila including a lecture from Casual Connect Europe 2017, see this exclusive article.
Comments
Catherine Quinton
Catherine Quinton is a staff writer for www.gamesauce.org. Catherine loves her hobby farm, long walks in the country and reading great novels.