Casual Connect Asia: Fighting Fraud in User Acquisition
By Irene Yang, Director of Business Development for APAC, Mobvista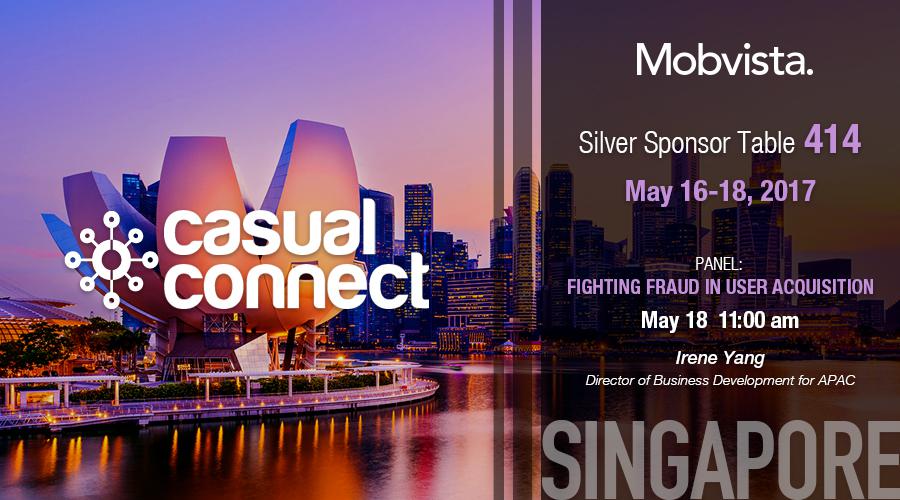 Ad fraud costs the industry an estimated $8.2 billion per year. As a medium that sees some of the highest amount of time spent on mobile, games are one of the biggest targets for fraudsters.
At the recent Casual Connect Asia event in Singapore, representatives from KamaGames, Takara Gaming Group, Rovio Entertainment, Murka and Mobvista were invited to debate the topic and discuss how to prevent fraud. In this post, Mobvista's Director of Business Development for APAC, Irene Yang, who was on the panel, discusses the issue of fraud and shares insight from the talk.
With user behavior leading to company performance and strategy decisions, weeding out fraud from advertising and ensuring that data is not compromised has become increasingly important. This is because the amount of fraud on apps and games is increasing, putting developers and users at risk.
We witness the trouble that fraud brings to game developers, publishers and ultimately end users. Mobvista is the bridge that helps advertisers spend user acquisition budget efficiently and effectiveness. We fully understand that obtaining good quality users is what matters.
Fraud not only impacts the success of developers, but also leads to bad experiences for end users and ultimately impacts the trust placed within mobile ads. To avoid budget being wasted, it is important to identify fraud using a variety of methods.
A fraudulent user is usually caused when a fake device ID is used to download an app. While this may lead to download numbers, it will contribute nothing to user acquisition KPIs and make important metrics like retention and the amount of time spent in a game seem lower than real quality users.
Also, while instant traffic downloads may seem like a good way to boost an app up the charts, it tends to always generate poor long term results. Fraudulent users and instant traffic can generally be identified through a longer term look at data. It will be easy to identify as it will show a significant drop in user behavior.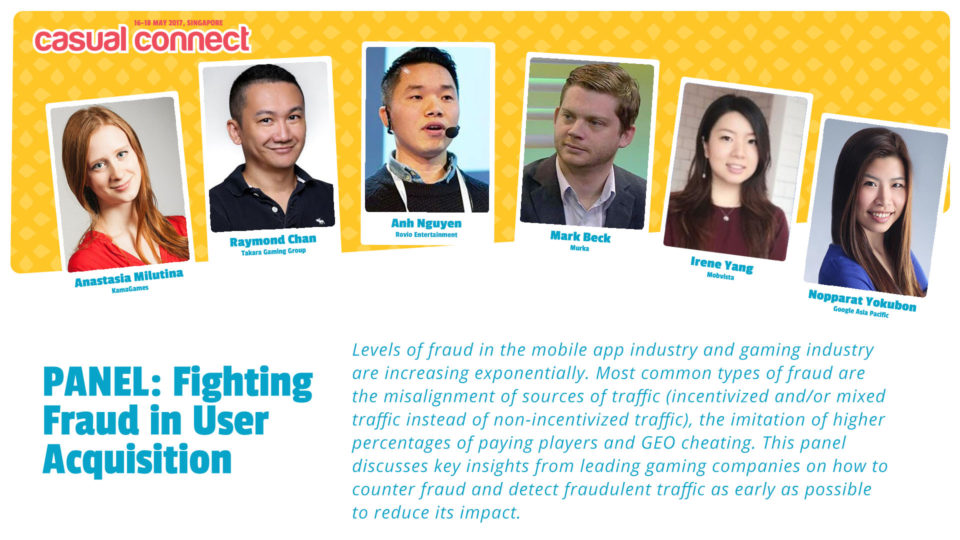 Click-spamming is another issue affecting the quality of mobile advertising and user acquisition campaigns. Click-spamming aims to hijack organic installs. Click-spamming happens in two ways, first with fraudulent IDs and bots that are designed to click on mobile ads. The second is with pre-programmed clicks that will activate when an ad is shown on a user's device. In both cases, the result will be negative for advertisers, who may end up spending more for fraudulent clicks.
Dealing with fraudulent cases is a non-stop task as new tricks appear one after another. Currently Mobvista's in-house fraud detecting system is using real-time online and offline methods to fight against fraudulent publishers. In addition, we use a custom strategy for campaigns based around technical specifications and policy requirements. It is a fight that we are trying to win.
Online Real Time Monitor
Mobvista's system sends an alert when fraud is detected and cuts inventory when suspicious features appear, for example a blacklisted IP, device duplication, abnormal CVR etc. To further increase our ability to deal with fraud, we partner with cybersecurity company, Distil Networks, and ad fraud company, Fraud Logix.
Among the five parallel anti-fraud strategies, our in-house fraud technology detects rules that contribute to around 70% detection and reduction of fraud cases, while our data modeling contributes to around 30% detection and reduction.
Periodically Offline Analysis
Mobvista's data intelligence team provides offline reports on a weekly/bi-weekly/monthly basis, to analyze traffic features periodically. This report describes relationships between clicks and installs. For example, if an install happens within 10 seconds after clicks, or there is a significant spike of installs, it is indicative of fraud taking place.
Daily, we investigate more than 200 suspicious cases on campaigns and publishers, to double check the inventory and user behavior. Part of our guarantee is that we will not charge advertisers for fraudulent installs, and as part of our work to protect users and advertisers, fraudulent publishers get moved to our blacklist.
Is that the End?
Detecting and removing fraud is always an ongoing battle. Mobvista is not alone in the fight. Back in 2015, it was revealed that Google has a team of 100 focused on antifraud. That number has likely grown in the past two years. Fighting fraud is the most important way to ensure that the ecosystem works properly and to avoid wasting budget.
Acquiring high-quality users should always be the priority. All UA managers know the best way to do this is to do testing to identify and target the right target user. This can be quite complex, but it doesn't need to be. The main challenge is fighting against techniques that utilize fraudulent users and click-spamming. Those techniques lead to poor quality campaigns and if spent with bad players in the industry, wastes your user acquisition budget and time.
During the panel, Irene laid out four ways that publishers and advertisers can protect themselves:
Set a clear target, not only for quality (second day retention/monthly loyal user/purchase rate etc.), but also for fraud features (CVR/CTI/IP duplication etc.);
Use a trusted platform with a fraud detect service which can post back rejected installs in real-time like Adjust/Kochava/Appsflyer etc.;
Find vendor partners who can keep a close eye on their traffic, and know more about what happened
Always focus on adding new sources for trial campaigns, and then compare the Return On Advertising Spending (ROAS)
As covered in the panel, fraud cases bring trouble to everyone, and there might not be an easy end for it. The fight keeps going on. We are constantly refining our strategy, digging deeper into fraud and anomalies. Sharing experience, methods and tools will help and push the industry forward with more transparency and efficiency.
---
Irene Yang is Mobvista's Director of Business Development for APAC, leading five regional teams across Singapore, Indonesia, India, Taiwan, Malaysia, Vietnam and Korea. Irene's team works closely with games, e-commerce and utility apps as well as recognised brands to develop effective user acquisition campaigns.
Comments
Industry Contributions