Casual Connect USA 2018 Indie Prize Participants from North America Part 2
This set of games from North America are more exciting entries for Indie Prize at Casual Connect USA 2018 at the Disneyland® Hotel. They include incredible variety, from arena fighting to digital board games; shooters and puzzle platformers to arcade adventures; beautiful explorations of orbital mechanics and collaborative art games to trivia games, games that extend the AR genre and even games designed to explore empathy and communication. Indie Prize will definitely be a great experience!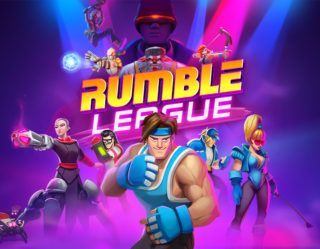 Game Title: Rumble League
Developer: Lorraine Studio
Platform: iOS
Country: United States
Rumble League is a real-time PVP game taking place in 1987 in a internationally sanctioned fighting competition. You can assemble a team of brawlers, travel to exotic locations around the world and fight other teams for glory and cash. You will enjoy the hand-crafted arenas and fighters, as well as the retro-futuristic synth soundtrack.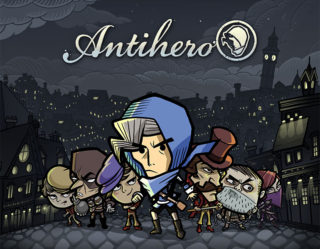 Game Title: Antihero
Developer: Tim Conkling
Platform: iOS
Country: United States
Antihero is a fast-paced digital board game where the player runs a thieves guild in a gas lit city. When playing this game you will be recruiting street urchins, hiring thugs, starting your gang, upgrading your guild and stealing everything while you bribe, blackmail and assassinate along you path to victory.
Antihero received Honorable Mention for Game Design at IGF 2016. It won the Whippering Cup 2015 and was a finalist at Google Play Indie Festival 2016. It was also a finalist at IndiePlus 2016, PAX Indie Showcase 2016, PAX 10 2017, and Indie Megabooth 2015 and 2016. It was Indie Game of the Year, Games World of Puzzles 2017.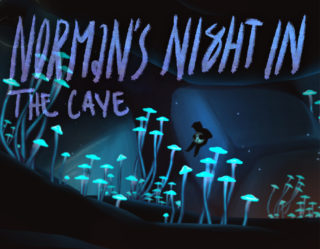 Game Title: Norman's Night
Developer: Bactrian Games
Platform: Android
Country: United States
Norman's Night is a mobile 2D puzzle platformer. Norman, the game's character, is testing the second hottest bowling ball available. Suddenly he finds himself lost in a cave with nothing but his bowling ball – and the eerie feeling that he is meant to be there. The game's humor, art, lore and music will all appeal to players.
Norman's Night was a finalist for Best Game at Google Play Indie Game Festival 2016.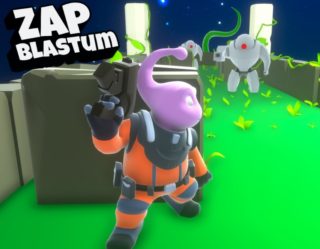 Game Title: Zap Blastum
Developer: Shiny Dolphin Games LLC
Platform: Android
Country: United States
Zap Blastum is a shooter with the central character: a cute little alien. Anyone can play this game – tap to move, tap to shoot, tap to take cover behind a wall. This little alien dreams of saving the galaxy but never had the chance until finally robots invade the planet. The game challenges the expectations of both casual and hardcore gamers.
Zap Blastum was featured in the Indie MEGASHOW in Atlanta.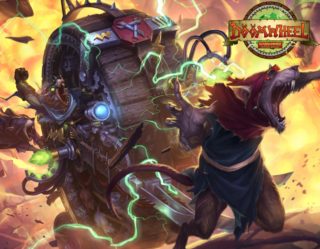 Game Title: Warhammer: Doomwheel
Developer: Katsu Entertainment
Platform: iOS
Country: United States
Warhammer: Doomwheel is a fast-paced infinite arcade adventure. You pilot the Doomwheel through the battlefield as you fight dwarfs, goblins and rival clans. And you can develop a newer, deadlier Doomwheel in your workshop.
Warhammer: Doomwheel was winner at ECGC Indie Prize 2017 and a finalist at Indie Prize Casual Connect USA 2017.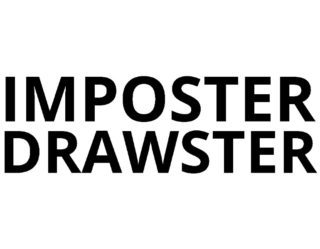 Game Title: Imposter Drawster
Developer: Up at Night
Platform: iOS
Country: United States
Imposter Drawster is a collaborative coloring game with a twist; one of the collaborators is actually an imposter. Players work together to create unique works of art and only one device is need for 3 – 12 players. Together they create a drawing, then take turns coloring it. Everyone knows what to draw except for one, the imposter. Can the imposter blend in, or will the other players discover who it is?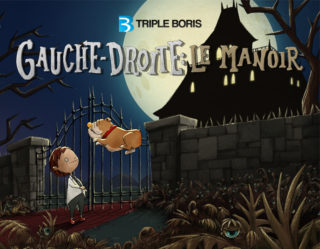 Game Title: Left-Right: The Mansion
Developer: Triple Boris
Platform: iOS
Country: Canada
The central character in Left-Right: The Mansion is Billy, a little boy whose dog has run away inside a mansion. As he searches for his pet, he must find his way through the mysterious mansion and remember the path he has taken. Every room challenges him as he must choose either the left or the right door. One door will allow him to go forward, the other takes him back to the beginning.
Left-Right: The Mansion reached #1 on the AppStore Canada in the first few days after it was released.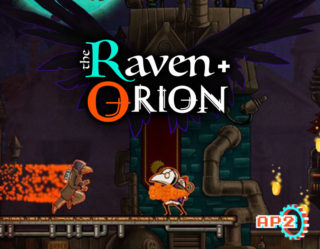 Game Title: The Raven and Orion
Developer: Always Player 2 Studios
Platform: iOS
Country: United States
The developers of The Raven and Orion describe it as "Mario Bros meets Ikaruga in a stylistic steam punk world." The game is a puzzle platformer with a twist; old school play with color changing gameplay. Orion is trying to escape the city while the Order tries to capture him. The player helps him run through different worlds and fight bosses while learning more about Raven and Orion.
The Raven and Orion was first shown at IndieXChange.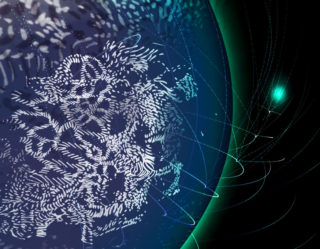 Game Title: Finding Sutherland
Developer: Studio Bakajo
Platform: Android
Country: United States
Finding Sutherland is a game that allows you to explore gravity and the movements of orbital mechanics in a digital environment that responds with light, color and musical layers. You see gravity through movement and navigate currents with your ability to attract and repel. You explore a world full of unexpected intricate patterns through art and sound while affecting your immediate surroundings as an orb of light.
Finding Sutherland began in 2016 in New York and continued to evolve through several prototypes as the two developers traveled through the United States, camping and following national forests. They have since set up their studio on an island in the Puget Sound.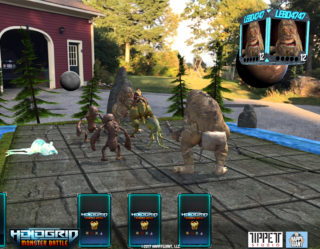 Game Title: HoloGrid: Monster Battle AR
Developer: HappyGiant
Platform: iOS
Country: United States
HoloGrid: Monster Battle AR is a breakthrough in tabletop AR gaming. It explores AR gaming on multiple platforms and was created by HappyGiant with VFX legend Phil Tippett. The game was inspired by the Star Wars HoloChess scene he created 40 years ago.
HoloGrid: Monster Battle AR received Top Tech at PAX East and was featured by Apple as one of the top AR kit games. It was mentioned in the WSJ, VentureBeat and other tech blogs and has been called "The Future of AR Gaming" by Geek and Sundry. It was featured by Unity as a story and at GDC 2016.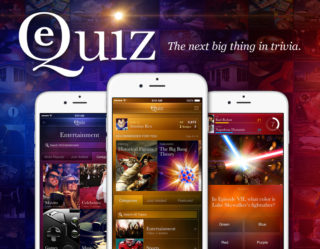 Game Title: eQuiz
Developer: SilverMotion, Inc.
Platform: iOS
Country: United States
eQuiz has to be the biggest trivia game you will find, with over 50,000 questions. It offers many hours of entertainment with traditional trivia content in arts, history, math and geography, as well as top-of-mind topics, including Stranger Things, This is Us, Current Events, Famous Women, All Things Oprah and others.
It was nominated for IMGA's Best Mobile Game of the Year. The average rating for eQuiz in Google Play Store is 4.73 and 4.5 stars in Apple Store.
Game Title: CatDate
Developer: Auston and Diana
Platform: Android
Country: United States
When you play CatDate, you play as a cat. You go on dates with other cats, and as a courier you deliver items to cats with a variety of personalities and interests. Through these activities the game explores topics that include mental health and physical disabilities and allows players to gain communication skills and empathy.
In 2016 the developers of CatDate were accepted to Stugen, a game accelerator program in Sweden. At this time they were interviewed by local news outlets in Sweden.
To view all of the Indie Prize finalists for Casual Connect at the Disneyland® Hotel, visit indieprize.org.
Comments
Catherine Quinton
Catherine Quinton is a staff writer for www.gamesauce.org. Catherine loves her hobby farm, long walks in the country and reading great novels.