Introducing the Finalists from Latin America for Indie Prize
The entries for Indie Prize during Casual Connect USA at Disneyland® Hotel from Latin America cover a number of different genres, although the majority emphasize some type of fighting or battles: brawlers, warfare, battling monsters for treasure. But there are also games that have a lost character trying to return home, a game with a character trying to find the way along a forest trail before it grows cold, and even a game to teach children with cancer about the disease.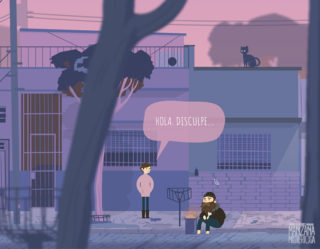 Game Title: Manzana Misteriosa
Developer: Estudio Escabeche
Platform: Desktop Win
Country: Argentina
The central character of Manzana Misteriosa is Nina, a woman lost inside the Parque Neighborhood. She can only find her way out by interacting with other characters she meets, but the type of interaction she chooses alters the course of the game.
Malditos Nerds, a radio news show about TV series, films and video games, describes Manzanz Misteriosa as a surrealistic graphic adventure reminiscent of Night in the Woods and Kentucky Route Zero. It was also featured as a "nice surprise" by JuegosArgentinos, a web site dedicated to promoting video games made in Argentina. Manzana Misteriosa was showcased at EVA Córdoba 2017, where it won two awards.
Manzana Misteriosa was nominated for Indie Prize by EVA Córdoba.
Game Title: Distortions
Developer: Among Giants
Platform: Desktop Win
Country: Brazil
A woman wakes up in a strange and confusing world with memories that feel like ghostly echoes. She must use her musical gifts to find her way home. This is the world of Distortions. She is equipped with her journal and her violin and guided by music. Will they be enough for her to protect herself from the masked creatures that inhabit the land? Or are these creatures connected to her own memories?
Distortions is a beautiful world with caves, mountains and rivers. But to find a way through you must shape the terrain with music and hunt for clues to the next point. You must uncover new memories and solve the mystery of the journal's unknown author to open the door to a happier future.
Distortions has won an impressive number of awards. It won Best of BGS10 Gamespot at Brazil Game Show. At the Brazilian International Game Festival it won Best Brazilian Game, People's Choice Award, and Best Technology. It won Best Game from Spcine and Best Concept and Best Music and Sound from AzPlay. It was also a finalist for best narrative at Casual Connect.
Distortions was nominated for Indie Prize by Brazilian International Games Festival.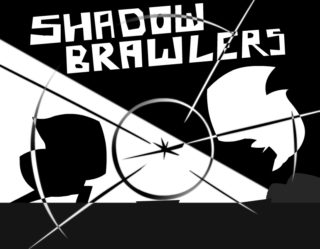 Game Title: Shadow Brawlers
Developer: Guazú
Platform: Desktop Win
Country: Argentina
Guazú describe their game, Shadow Brawlers, as a hidden ninja style brawler game and a multiplayer deadmatch platformer. It allows the player to switch between colors to hide in the shadows or in the light while attempting to overcome the opponent with stealth and cunning reflexes.
Shadow Brawlers was awarded Best Game at EVA Play Expo Argentina 2017. It was nominated for Indie Prize by Argentine Video Games Expo.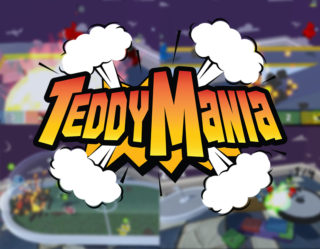 Game Title: TeddyMania
Developer: Amazing Games Studio
Platform: Desktop Win, Web
Country: Peru
TeddyMania was inspired by Bombsquad and Gang Beast. It is a multiplayer brawler with silly physics and lots of bomb interactions.
TeddyMania was winner of the first Peru Game Expo which nominated the game for Indie Prize.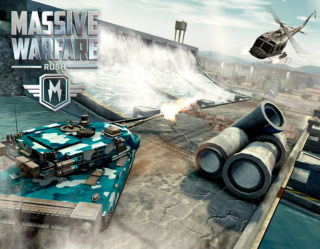 Game Title: Massive Warfare Rush
Developer: TinyBytes
Platform: Android
Country: Chile
Massive Warfare Rush is all out war with top down synchronous battles on land, sea and air. This first person shooter is on mobile, allowing you to play anytime, anywhere and against real opponents. You control tanks, helicopters and lethal sea vessels. You can also join an alliance, coordinating attacks to earn community goals, conquer achievement and earn commendations from your friends in battle.
Massive Warfare Rush has had nearly 500,000 downloads with over 5,000 beta feedback comments from players. It has had multiple reviews videos on YouTube and on Google Play it was featured #1 position in Early Access Games in Development.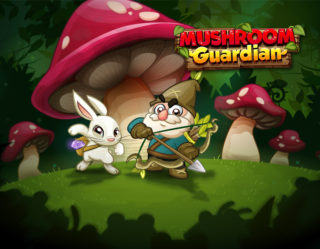 Game Title: Mushroom Guardian
Developer: Mariano Larronde
Platform: iOS
Country: Argentina
Mushroom Guardian is an action-packed old-school platform adventure. You must aim, shoot, jump, roll and fly to restore the forest before the trail gets cold. Use your skill to help the guardian triumph. The game has multiple types of gameplay with beautiful music.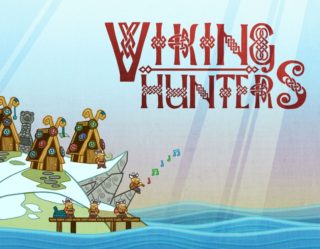 Game Title: Viking Hunters
Developer: BattleMango
Platform: iOS
Country: Chile
It's hunting season and the Vikings must prepare the ship and rally the crew. Giant, cunning monsters will emerge from the depth of the sea. The Viking Hunters will attempt to find the monsters, take their treasures and return as heroes.
In this game, as you battle the monsters, you can get power-ups to turn the tide of battle, upgrade your weapons and chose between buttons and motion controls for the ideal game experience.
Viking Hunters was published by Appsolute Games on Google Play and App Store.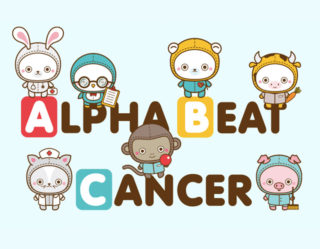 Game Title: AlphaBeatCancer
Developer: Mukutu Game Studio
Platform: iOS
Country: Brazil
AlphaBeatCancer is a learning app for children diagnosed with cancer. The game provides information through challenge and play. It uses the principles of information technology combined with design, usability, gamification and user experience.
AlphaBeatCancer was Released at G4C 2016, and was WSA 2018 Winner.
To view all of the Indie Prize finalists for Casual Connect at Disneyland® Hotel, visit indieprize.org.
Comments
Catherine Quinton
Catherine Quinton is a staff writer for www.gamesauce.org. Catherine loves her hobby farm, long walks in the country and reading great novels.