White Whale Games on 'God of Blades' and Being a Studio in Austin, TX
Founded in 2011, White Whale Games is an indie studio located in Austin, TX and currently comprised of George Royer and Jo Lammert. White Whale would go on to release its first game, God of Blades, in 2012. To learn more about White Whale, GameSauce recently talked to its Studio Director, Jo Lammert, about the studio's history, creating God of Blades, and the studio's future goals.
Finding the White Whale – The Studio's Founding
In 2011, George Royer, Jo Lammert, and Jason Rosenstock started talking about videogames and concepts related to this medium. Eventually, the group became so passionate about the ideas that kept coming up in their discussions that they decided to found White Whale Games. As Lammert recollected, "The studio started in summer of 2011 when the three of us just started talking about games and game concepts. One thing led to another, then suddenly we were starting a video game studio."
While Rosenstock was the only one with standard videogame industry experience, stemming from his time as an artist for BioWare, all three of them contributed to the creation of White Whale. Lammert not only had a Masters of Information Sciences from University of Texas, Austin, but she also brought a vast array of experience in the entertainment industry; including stints at Cartoon Network and the Bold and the Beautiful. Royer brought to the organization a strong sense of narrative and a love for literary classics – one of his favorite books being Herman Melville's Moby Dick. It's from this classic that the studio would take its name from. Lammert explains, "It refers to the elusive, precious, and highly coveted white whale of the book."
What truly helped the three of them come together was not just their complimentary skill sets, but that they shared a distinct vision for what a gaming studio could be. According to Lammert, the team wanted "to design and develop games that thoughtfully present the player with elegant, meaningful, and realized worlds." She expanded on this point by explaining that "every project we do is deeply thoughtful about world-building, and is something really important to us. Essentially, we wanted to evoke rich stories through a game."
Keeping it Weird in Austin – Indie Game Development in Austin, TX
Home to the world-renowned South by Southwest (SXSW) and a growing technology industry, Austin is known for a unique media culture that attracts businesses and entrepreneurs from across the world. As such, the city's landscape has been important to White Whale's founding and growth. Specifically, the studio has benefited from a gaming industry – both corporate and indie – that has allowed the city to become "rich with talent and good people."
Austin is also home to Juegos Rancheros, an indie collective co-operated by Lammert with the goal of building the area's game development community. Lammert feels that this organization played an important role in White Whale's growth, stating that Juegos Rancheros provided "a supportive, kindhearted space, a place where you can throw out an early build of a game to other indie game friends and get very constructive feedback." Given the wide array of people and support systems in the area, Lammert believes that "White Whale would look very different if we weren't in Austin."
O.R.C.A. – Psychic Frog and White Whale's Experiment Projects
White Whale's founders wanted to have a means to experiment with games that may not have meshed with their company's brand. "Examples of this," according to Lammert, "would be quick game jams, bizarre non-commercially viable games, etc." To do this, they created O.R.C.A. They settled on an acronym so that when asked what the letters meant, they "could be coy and mysterious," says Lammert.
The only game that has been released under the O.R.C.A. label is Psychic Frog.  Created during a four-day contest, the goal of which "was to create a fun game with innovative gameplay," Psychic Frog is a Flash-based game in which the player helps a psychic frog breakout of a secret location. However, while they are happy with the Psychic Frog and do plan on continuing to make experimental games, Lammert did express that they will "probably stop calling them O.R.C.A. projects and just make them White Whale."
God of Blades – White Whale's Breakout Game
Released in 2012 (and most recently updated in 2013), God of Blades was White Whale's first videogame. The studio wanted to pay tribute to the pulp fantasy stories that have impacted mass entertainment since Conan the Barbarian was first published in 1932, however, they wanted it to be more than just a violent game centered on a muscular hero.  As the game's homepage states, "God of Blades asks players to think about memory, culture, and loss in terms of stories, books, and the communities that love them." The game even goes as far to reward players with unique swords if they visit actual libraries.
Early in the game's development, they found that look for the God of Blades' protagonist, the Nameless King, wasn't what they wanted. The team would turn to their collective interests in David Bowie and other Glam Rock musicians, and redesigned the Nameless King so that he was more of a mix of Ziggy Stardust, Elric, and a Ringwraith. In addition to the commitment of getting the visuals of this game to their liking, White Whale also wanted this game to have an expansive story. Though much of this game's narrative background couldn't be layered into the game play, Lammert told GameSauce that Royer "literally created a bible about that universe and all the mythology. It may not be written out in the game, but you can see these tales through the environments."
Like many of the startups in the Austin area, the production of the game began with little financial backing. As Lammert said, "we were pretty broke in early development, and bootstrapped the entire project." As such, the game's initial development was a difficult and stressful period. Similar to many other entrepreneurs, Lammert believes that those financial limitations "helped us make a really beautiful project."
And Lammert is not alone in her opinion of the game's quality. God of Blades received widespread positive news coverage, and won awards from Pocket Gamer, Touch Arcade, and was the Pocket Tactics' Action Game of the Year. Given the popularity of the game and that its narrative framed around a fictitious fantasy book series, White Whale was approached to by an e-publisher and decided to release a series of books based on the God of Blades universe – the first one being written by Greg Moller and titled God of Blades: Hand of the Sable King. Beyond this, Lammert told GameSauce that it's a "wrap for God of Blades franchise stuff!"
With God of Blades behind them, White Whale's current goal is to continue to build things that make people happy," according to Lammert. While she is unable to currently discuss what these plans are, she did make it clear that studio is planning on expanding outside of the realm of videogames.

Comments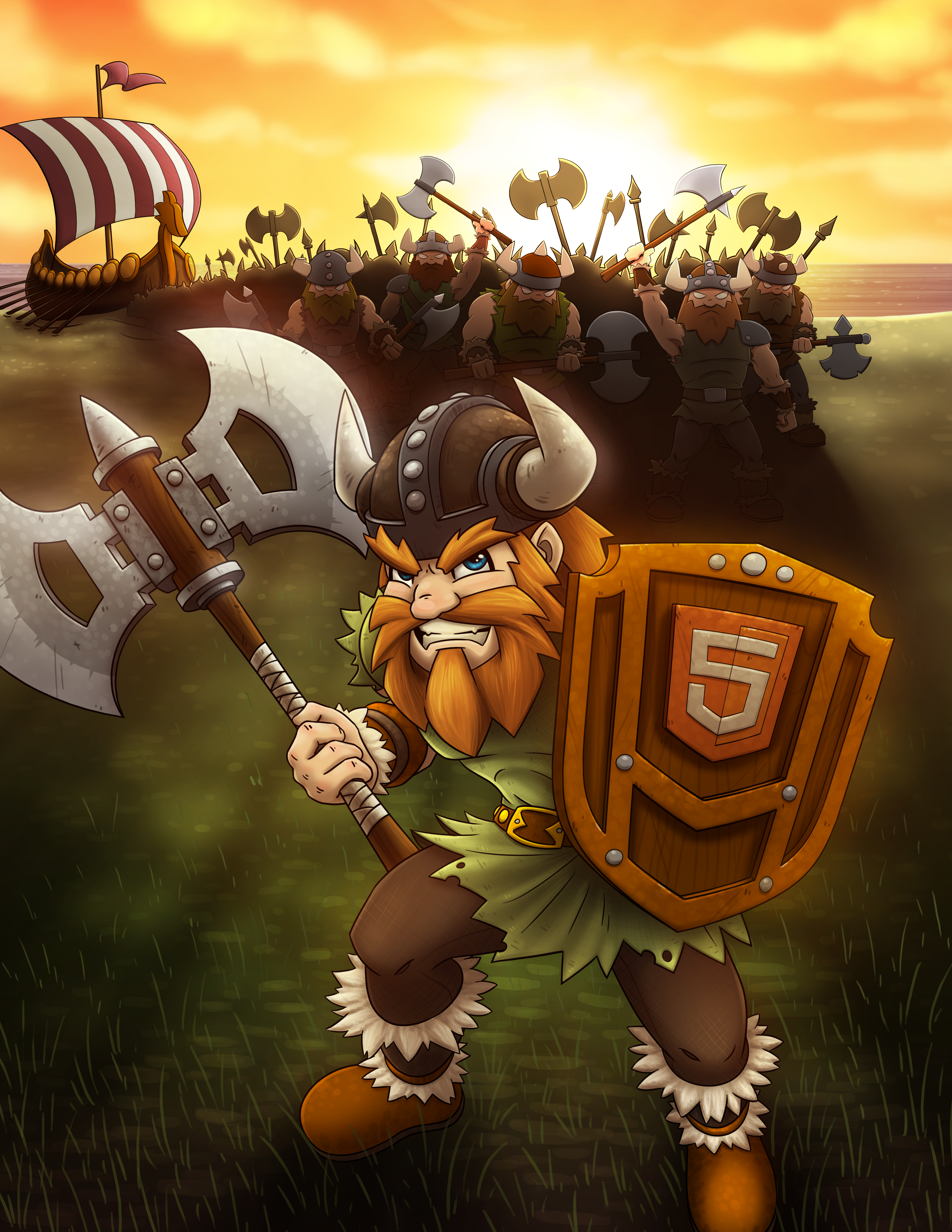 Nicholas Yanes