Guy Hasson and the Five Mistakes | Casual Connect Video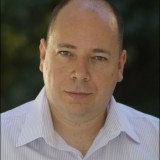 Guy Hasson specializes in game popularity. Having worked for Playtech's content unit and as Playtika's content manager, Guy uses this expertise to improve retention, popularity and monetization.
99 percent of new social slot companies make the same mistakes over and over again. That is why Guy Hasson, Social Gaming Consultant at Old Man Productions, focused on explaining these mistakes and showed the audience at Casual Connect Europe how to avoid them. Some advice that was offered by Guy: "Don't 'cheat!' Employ true randomness always. For everyone!"
To read more about Guy Hasson, see this exclusive article.
Comments
Emily Baker
Emily Baker is the Production Supervisor for www.gamesauce.biz. Emily loves learning about cultures, taking care of her hobby farm and spending time with her two kiddos.