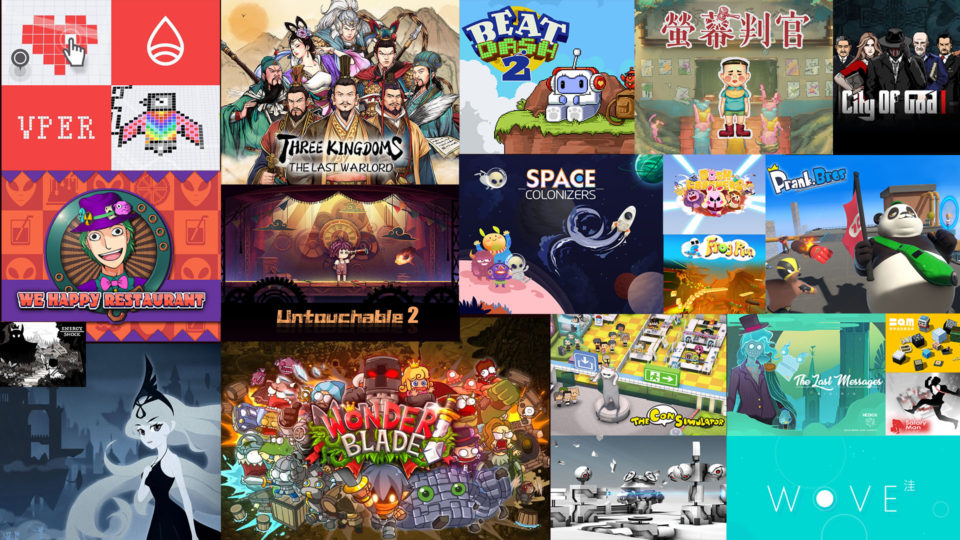 An astounding number of games by Indie Developers from China are participatng in Casual Connect's Indie Prize in Asia 2018. There are so many that we split the games into two articles. This will be part 1. Here is part 2. In these games, you have the chance to journey into the underworld, voyage the oceans, explore a juicy realm, and many others, Do not be fooled by the fact that these games all come from the same country. They are full of adventure and intrigue.  There is something here for everyone to enjoy!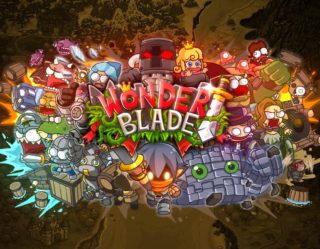 Game Title: Wonder Blade
Developer: PuppetDepotGames
Platform: iOS, Android, Desktop Win, Console Nintendo Switch
Country: China
Wonder Blade takes you to a world of thrills, mystery and surprises. Will you be able to rescue the princess from a maniac and his enormous pet golem? You have killer moves and devastating magic abilities. Your costume makes you a one-of-a-kind adventurer. Will you choose to be a sneaky ninja or perhaps a raccoon with a light saber? You may encounter zombie hordes, high-tech soldiers, a fishing competition in the ocean or even a high speed cart chase through the forest. You might ride a pig, or a battlebot, or a fire-breathing dragon. As you level up, you unlock and upgrade your skills.
Wonder Blade was in the US Appstore paid games Top 20. It reached Top 10 in a variety of countries, including France, Germany, Hong Kong and Taiwan. It was also TouchArcade game of the week.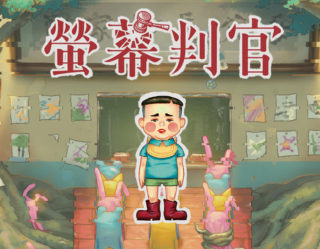 Game Title: Behind the Screen
Developer: 18Light Game Ltd.
Platform: iOS, Desktop Win, Desktop Mac, Console Nintendo Switch
Country: China
Behind the Screen is a thoughtful game inspired by actual events in Taiwan. Its element include puzzles, stealth modes and fighting. The player investigates deeply into a murderer's life to find the truth. They will experience how social media bullying can destroy a person's life.
Behind the Screen received top ratings in the iOS App Store Paid-Apps in Taiwan and Macau. It reached more than 200 million page views the App Store in two weeks. It received Best Indie Game at the Taiwan Original X Award.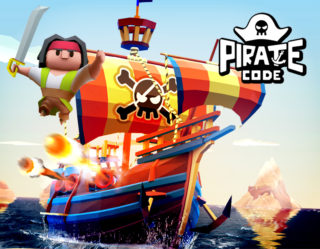 Game Title: Pirate Code
Developer: Codex7 Games
Platform: iOS, Android
Country: China
Pirate Code is an exciting and innovative game that take multiplayer mobile to the oceans. The player chooses a boat, finds a captain, and launches immediately into 5 v 5 naval battles. Be ready to capture and escort.
Pirate Code won Pocket Gamer Big Indie Pitch in Shanghai. In November, Pirate Code will join G-Star Korean for the world wide indie game competition.
Game Title: Untouchable 2
Developer: Anhui Dongxiang Network
Platform: iOS, Android, Desktop Win, Desktop Mac, Console PlayStation 4, Console Nintendo Switch
Country: China
Video: https://bit.ly/2Rtk2lG
In Untouchable 2, a doll with a soul is separated from the master by the separation of the magical world from the technological world. The owner connects with the doll through the mobile phone to give it a chance in a beautiful but dangerous world. This is a platform-like action game that features a large number of agencies, seven world maps, touching plots, exploration elements, achievement systems and leaderboard systems. Players will enjoy this game filled with fun.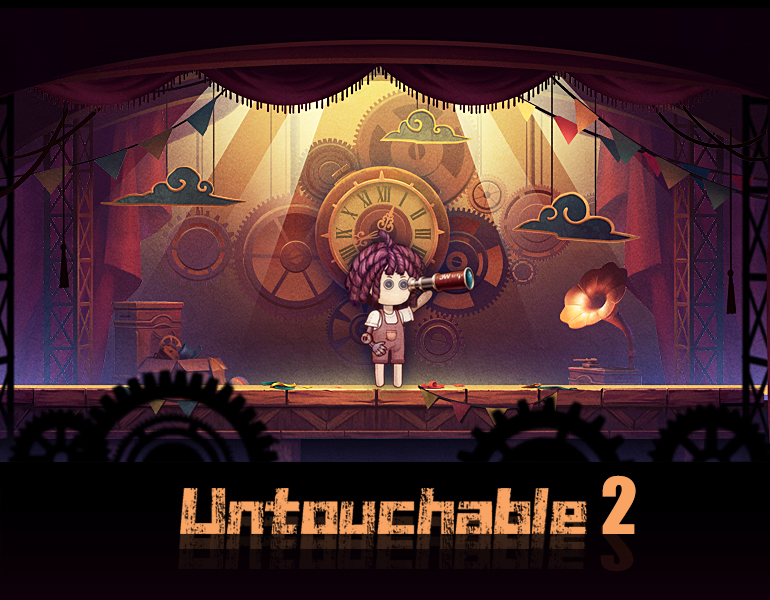 Game Title: The Last Messages
Developer: HEZBOX GAMES
Platform: iOS, Android, Desktop Win
Country: China
Video: https://bit.ly/2RpKm02
The Last Messages is a minimalist mobile phone project with a central subject of life and death. The player enters new chapters of the game through difficult scenes. Each will have a different experience and feeling while playing.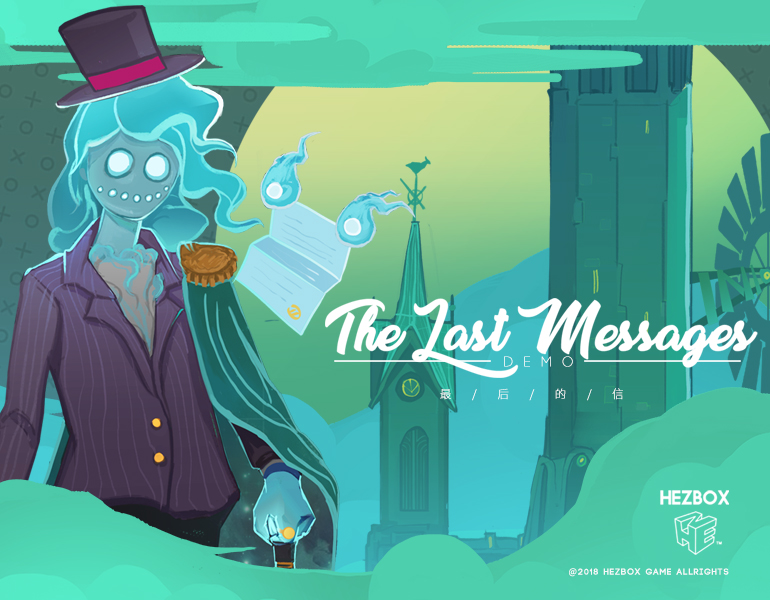 In the world of The Last Messages, there is no heaven and no hell. But the dead soul comes here to find its final destination. Each soul has the opportunity to leave a final message to the world, but the letter must be delivered in person through a series of tests. Only after the message is delivered does the soul have the right to die and become a speechless star. Or it will continue to wallow in the endless cycles.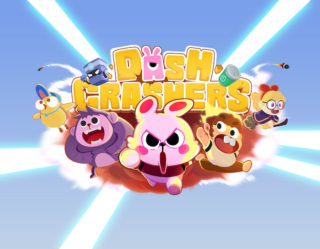 Game Title: Dash Crashers
Developer: Lezard Han
Platform: iOS
Country: China
Dash Crashers is an auto runner game. Its unique gameplay is enhanced with smooth controls and cute heroes. Completing each levels requires the player to dash and fly with just the right timing. As players complete missions they unlock new heroes. And as they collect coins they get different costumes.
Dash Crashers was nominated for the 14th IMGA Global.
Game Title: Underworld
Developer: Hakunata
Platform: iOS, Android
Country: China
Video: https://bit.ly/2yLa3kW
Underworld is a role playing game that incorporates musical rhythms and strategy and is filled with magic color. Players click on the screen button to the rhythm of the music to use different commands such as forward, retreat, attack, defend as they direct roles and achieve goals in their battles. But they will still have to overcome a variety of obstacles.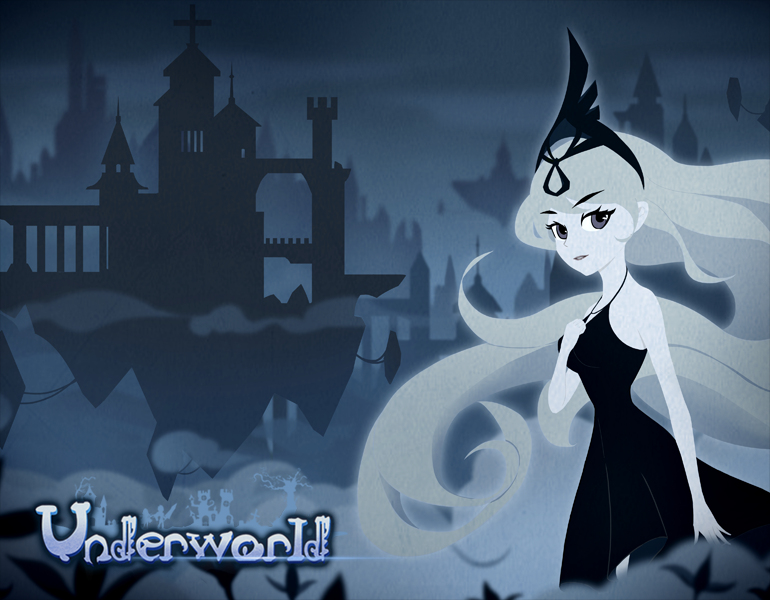 Players can win battles faster and more effectively by improving the strength of their heroes. They should also carefully match the right lineup with the right operational instructions. Break the darkness of the world and create a bright future!
Game Title: We Happy Restaurant
Developer: ChillyRoom
Platform: iOS, Android
Country: China
Did you ever wonder what it would be like to run a sketchy restaurant? In We Happy Restaurant you can find out. This restaurant simulator game allows you to run a restaurant with no moral standards; make abominable food yet still attract many customers; then watch your customers develop new bodily features; and expand your unsavory business practices.
At the We Happy Restaurant Mega Group Inc. you have the chance to run your own restaurant while becoming a profitable member of the corporate family. The Mega Group has a killer product, green essence, that keeps the customers always hungry and wanting more. With this incredible weapon, there is no need to bother improving the food – instead, focus on the difficult task of doing nothing.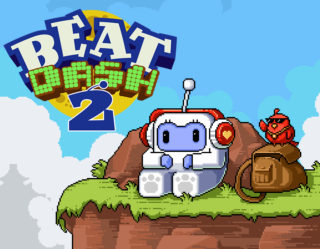 Game Title: Beat Dash 2
Developer: Can Games
Platform: iOS
Country: China
Beat Dash 2 is made by the same team who made the original Beat Dash, a rhythm action game. Beat Dash 2 brings an entirely new evolution of adventure and beats combined. Be the monster; put on your headphones and get ready to start your beat adventure.
This game is easy to learn and exciting to play with original music, fabulous beats and interesting level design. There are plenty of cute suits to dress your exquisite pixel style character. Then find all the Easter eggs and post your record. For more challenge and more rewards, compete with your friends. This game is just waiting for you to explore.
Game Title: WOVE
Developer: Makebestgame
Platform: iOS
Country: China
Video: https://bit.ly/2PCU6GM
WOVE is a music-based puzzle game that has the player solving a logical puzzle in an artistic scene. To solve the puzzle, the player must listen to the music the level provides. They feel the rhythm and melody, and watch the sequence the white dots (notes) provide. When the player taps the screen, an expanding wave, called WOVE, is generated from the tap. When the WOVE touches a note, it triggers a sound. The player must figure out where to tap so the notes will reproduce the music from the beginning of the game.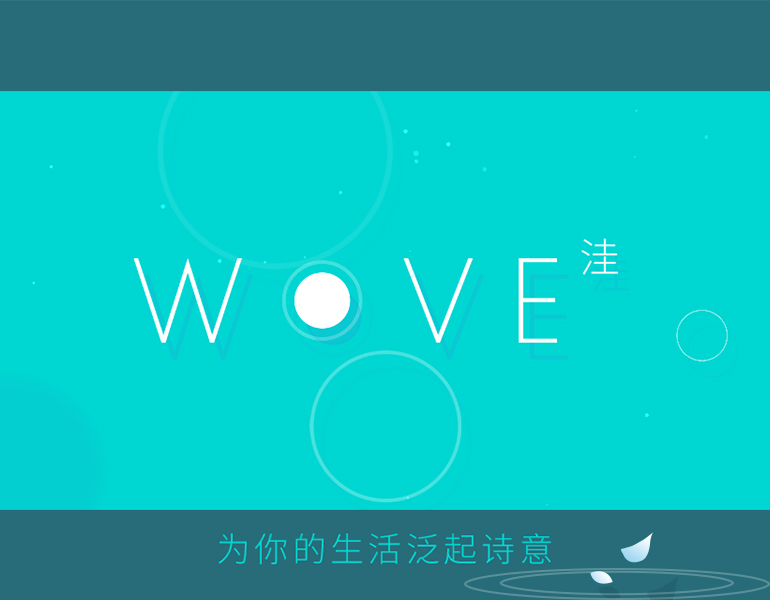 WOVE is a sequel to Soundwave which was a participant in Global Game Jam 2017. The aim of the game is to give players a relaxing experiment within a simple art style.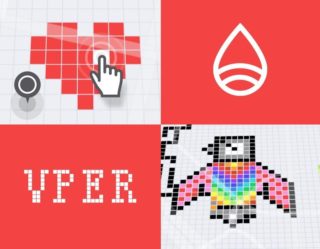 Game Title: VPER
Developer: Koonart&Qibaozi
Platform: iOS
Country: China
If you are a pixel art enthusiast, you will love VPER. In this game you express your creativity by painting pixels on a real world map. The global canvas is enormous with 17 trillion available pixel spaces for anyone to paint and own as part of rebuilding the world with pixels. Based on your current location, a boundary area is given to you for you to paint. When you move or travel to a new location, a new boundary is set and you have more empty space to express your artistry. Movement creates energy.
VPER was featured by Mapbox as the "most creative map interaction game".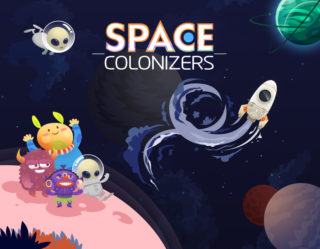 Game Title: Space Colonizers Idle Clicker
Developer: CapPlay
Platform: iOS
Country: China
Space Colonizers is an incremental idle clicker that also incorporates simulation and strategy. While traveling through the universe in this game, you can also upgrade your spaceship, cast powerful spells, explore beautiful planets, meet all kinds of aliens and build space buildings. You can also create guilds and play with friends and upgrade your space station with friends.
Space Colonizers Idle Clicker has received a 4.9 on the App Store.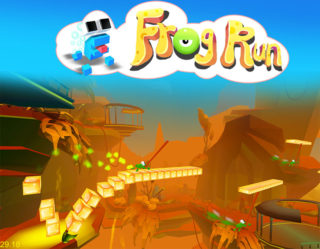 Game Title: Frog Run-rush Jump On Helix
Developer: Xiamen Yidian
Platform: iOS
Country: China
Frog Run-rush Jump On Helix is a fast-running, fun and interesting game. It is much different from a game that does not move. The game is divided into endless mode and level mode, with each level a different experience. Slabs may move, obstacles may block the path and the frog must still eat as many insects as possible. Although it may first seem like a simple game, it requires players to use their hands and mind to make fast, accurate decisions. It offers a fun, stimulating way to train your brain and hands.
This developer is dedicated to innovation and changing old gameplay methods. They also want to bring a beautiful aesthetic to their games. In Frog Run-rush Jump, they use a simple and beautiful pixel block 3D mode.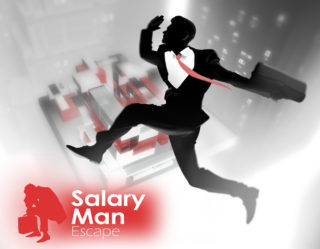 Game Title: Salary Man Escape
Developer: Red Accent Studios
Platform: Desktop Win, VR desktop/ console, Console PlayStation 4
Country: China
Salary Man Escape is a physics puzzle game in which the player helps the disgruntled Salary Man escape. To solve the puzzles in this game players must leverage physics properties such as weight, balance and force, and each play-through is unique. Each chapter of the game adds a new puzzle mechanic into the mix, so progression becomes increasingly complex and challenging.
The game has a minimalistic, monochromatic visual style and a classic, Japanese 80s inspired soundtrack. Together they make a soothing background to the increasingly intense gameplay.
Game Title: City of God: Prison Empire
Developer: PIXEL GANGSTA STUDIO
Platform: Desktop Win, Console PlayStation 4
Country: China
Video: https://bit.ly/2Rtm7Ow
City of God: Prison Empire lets you build your own gang. First, you must build your prison. Then make the prisoners work for you and enrich you by robbing banks. Now you are ready to take your gang to fight rival gangs and take over the block.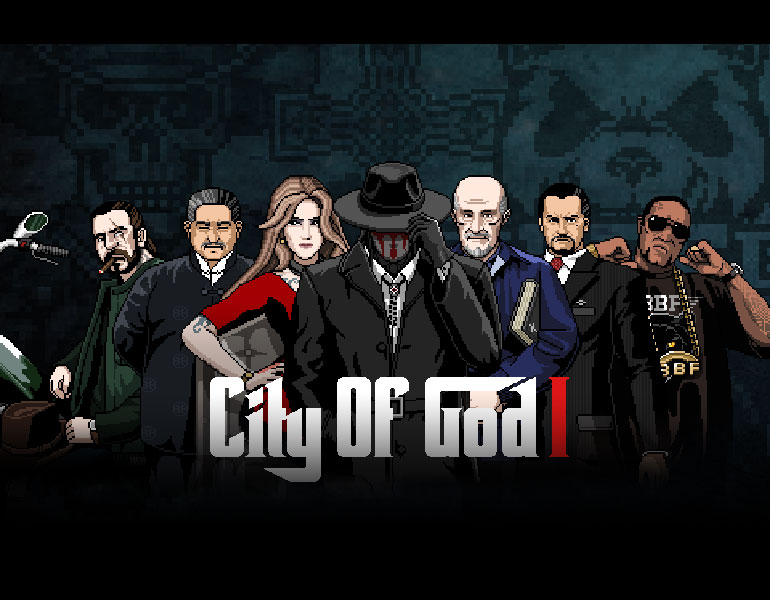 This game was awarded Best Indie Game of the Year and Most Popular Indie Game of the Year by Tencent 2017. It also received Best Sim Game from FHYX.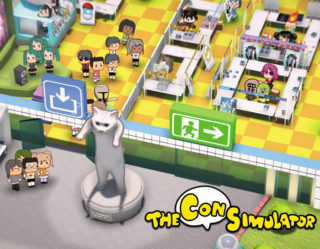 Game Title: The Con Simulator
Developer: DGSpitzer
Platform: Desktop Win, Desktop Mac
Country: China
If you love comic con, you will also love The Con Simulator. This game allows you to simulate organizing your own comic con. Your role is the convention company owner; the different characters have different abilities. The ultimate goal is to save the Metropolitan by defeating your competitors to become king of the comic con.
The Con Simulators support for MODs allows you to design your own booths and characters. Your creations can be imported into the game or shared in SteamWorkshop.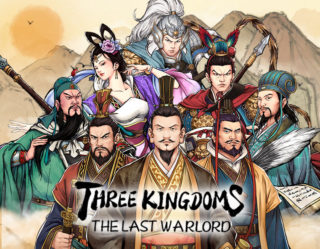 Game Title: Three Kingdoms: The Last Warlord
Developer: LongYou Game Studio
Platform: iOS, Android, Desktop Win
Country: China
Three Kingdoms: The Last Warlord is a turn-based strategy game. The game world is set in the period of the three kingdoms and is very detailed with its representation of the various cities as well as the abilities and features of the military officers. The battle system includes factors such as weather, land forms and many others that all influence the outcome of the battle. The game is based on the Chinese historical novel by Luo Guanzhong (about A.D. 1330 – 1400).
Three Kingdoms: The Last Warlord was the number 1 Paid App in the App Store in Taiwan; it reached # 17 Paid App in the App Store in Hong Kong, and # 54 Paid App in the App Store in China. It was nominated for Best Game at the Indie Pitch Arena GMGC in 2017.
Game Title: Prank Bros
Developer: Rocky Games
Platform: Desktop Win
Country: China
Video: https://bit.ly/2P4lSg5
Prank Bros is a funny multiplayer party game that can be played by up to eight players. It can be played individually or in teams. Players can use up to thirty different kinds of weapons and skills as they try to capture the flag. You might turn down your opponent with an electric wand or a stinky fart. You could use the lift or teleport to get the opposition off the field. Or you could capture the flag and use acceleration to run away with it. And the player or team with the highest score wins.
But winning is not the only enjoyable aspect of the game. You might enjoy throwing your opponent into the sky or the thrill of playing skill combo with your teammates. Or it could be the excitement of winning when you had almost lost. Whatever it is, you will enjoy the party game, Prank Bros.
Game Title: BlockQuest Maker
Developer: Gamera Game
Platform: iOS, Desktop Win, Desktop Mac
Country: China
Video: https://www.bilibili.com/video/av24412896
With BlockQuest Maker you can create and play your own dungeon in an instant death role-playing game. And you can share your dungeon with the world! BlockQuest Maker is a simple game maker that gives you a chance to play dungeons designed by others and create your own.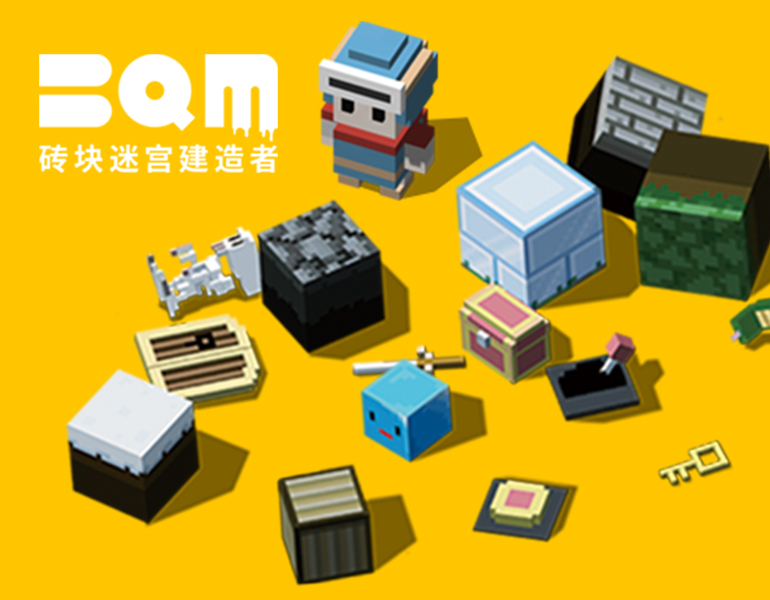 Although the game maker is simple and the controls may be easy, the dungeon you create can be as difficult, complex and deadly as you can imagine. But if you are not interested in creating your own, you can focus on playing with the dungeons of other users. It all depends on you!
BlockQuest Maker was in the Top Ten at the Google Indie Games Festival 2018. It was featured in the Apple App Store.
Game Title: The White Laboratory
Developer: Gamera Game
Platform: Desktop Win, Desktop Mac
Country: China
Video: https://bit.ly/2zw5wST
The White Laboratory is a physics-based tower defense and RTS game. When you play it, you modularly build and command robotic structures. You are operating in a facility in the atmosphere of a remote gas plant. You must build ground defenses, send out propeller probes, attract scrap resources and do anything physics allows. Experiment mode explores a wide range of gameplay with robotic component combinations. Survival mode is tower defense.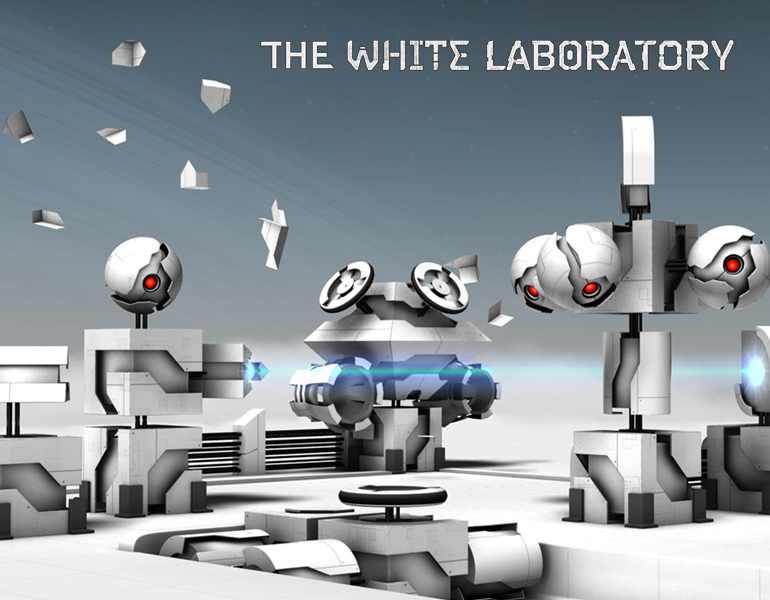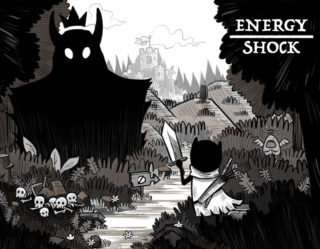 Game Title: Energy Shock
Developer: Meowtoy
Platform: iOS, Android, Desktop Win
Country: China
Energy Shock is a puzzle card game. When you play this game, you and your enemies are all standing on a horizontal chess board together. Each round you will randomly draw four cards from the pile of cards to fight. Each time you use an attacking card you get closer to your enemy's target, but approaching consumes your attack strength. You have to strategically choose your card to defeat an opponent that has a known order of play and to enter the next dungeon and eventually fight the boss.
PC Gamer says about this game, "The makings of an inventive, pretty roguey card-based puzzler in Energy Shock."
To view all of the Indie Prize finalists for Casual Connect Asia 2018, visit indieprize.org.