Natalie Portier: Succeeding With Mobile Games for Kids | Casual Connect Video
Succeeding With Mobile Games for KidsMobile gaming for kids is one of the fastest growing sectors of the gaming industry, now worth $2.2 billion. Not surprisingly, many of us may want to participate in this market. But when you start, you quickly discover there are tremendous challenges, including specific regulations for children's apps, promotion and monetization.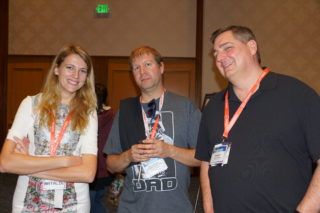 At Casual Connect USA 2018, Natalie Portier presented a session designed to help you by the name of Overcoming Pitfalls of Launching Kids Apps. Natalie is Chief Operating Officer at the ad mediation company Appodeal. They joined this rapidly growing company at its beginning, and is using their ten years of experience in business operations and tech development in fueling their passion for innovation and quality game development.
In this session, Natalie brought together insights from successful publishers of apps for children, legal experts and marketing agencies to help developers avoid pitfalls and succeed with the mobile games they offer for children. To learn more about the opportunities and pitfalls in mobile gaming for kids, be sure to watch this video of Natalie's session at Casual Connect.
For more about Natalie's insights and career, see this exclusive article from Casual Connect Europe 2017 in Berlin.
Comments
Catherine Quinton
Catherine Quinton is a staff writer for www.gamesauce.org. Catherine loves her hobby farm, long walks in the country and reading great novels.