Israeli Indie Developers Will Lead the Way at Indie Prize Tel Aviv
The international Indie Prize showcase for independent developers will take place on Nov 1-3, 2016 in Tel Aviv. Sixty games from 21 countries were provided with Indie Prize scholarship by Casual Connect and will be showcased at Habima Square during three days from 9 AM to 5 PM.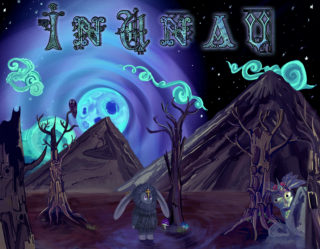 An astounding 12 games from Israeli developers were chosen by Indie Prize judges to participate in the international Indie Prize showcase in Tel Aviv on Nov 1-3rd, 2016.
Game: Inunav
Developer: Windavir
Platform: Desktop Win
Website: http://windavir.wixsite.com/inunav
Country: Israel
You play as Inunav – a being of the forest. Inunav loves to climb trees, run in the meadows of the forest and hang with all the amazing creatures who live there. As you (the player) are going to be one, you`ll have the powers to run around, jump, climb and even fly, in the amazing forest! Inunav loves to grow seeds in his own Inunav Garden, watch the plants grow and most of all he loves magic! From the plants he grew, he will brew potions which upgrade his suits & skill.
Fort Triumph was accepted to show in the Indie Megabooth at GDC and PAX West. On Nov 1-3rd, Fort Triumph will be showcased at the international Indie Prize showcase in Tel Aviv.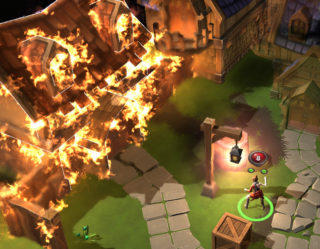 Game: Fort Triumph
Developer: Fort Triumph
Platform: Console, Desktop Win
Website: www.forttriumph.com
Country: Israel
Fort Triumph is a turn based strategy/tactics RPG with dynamic environments and a focus on immersive tactical gameplay. Use cover, destroy enemy's cover, push monsters into lava, topple pillars, leap chasms, freeze rivers, set forests on fire, and more.
Another Israeli game BUCK ran a successful Kickstarter Campaign of $31,725 USD with 763 backers.
Game: BUCK
Developer: Rainfall Entertainment
Platform: Desktop Win
Website: http://www.buck-game.com/
Country: Israel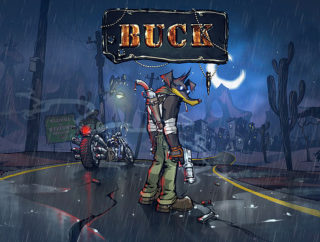 BUCK is a story-driven, 2D metroidbrawler set in a post-apocalyptic wasteland.
You play as Buck, a motorcycle garage mechanic who decides to leave everything he knows behind in order to find the truth behind a girl's disappearance all while struggling to adjust himself to a world he doesn't fully understand.
Traverse the wasteland while fighting and talking your way though junkyards, mountain passes, ghost towns and survivor outposts while trying to piece together the reasons that brought this world and it's rugged inhabitants to their knees.
BUCK was made in the image of a real-life dog. This game is dedicated to him.
Israeli developer Avishay Mizrav will showcase Bad Pad in Tel Aviv at Indie Prize showcase. Bad Pad is a hard core fast paced platformer game mixed with a little arcading, shooting and puzzle solving. That being said it is still a platformer, so expect a lot of jumping and a fair amount of dying along the way.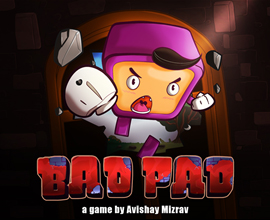 Game: Bad Pad
Developer: Avishay Mizrav
Platform: Desktop Win
Website: http://headbangames.com
Country: Israel
The game is based on the memories and experiences, the developer had been growing up playing video games and as a tribute to all those amazing games that were simply fun, a little frustrating at times… but mostly fun!
The story is about a boy, a video game and a gamepad, or more accurately it's buttons who came to life after the boy smashed the gamepad in frustration for not being able to get past an hard level.
Bad Pad has diverse gameplay with cart riding levels, submarine levels, spaceship levels and more. It features original and new guitar driven music composed and preformed by Avishay Mizrav. Cool retro graphics and feel. 4 floors, 16 levels, more than 150 scenes to explore!
It's Always Monday! – another game from Israeli developer Alon Rubin was selected to represent Israel at the international Indie Prize showcase in Tel Aviv.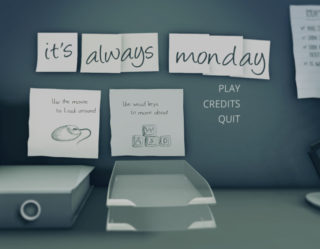 Game: It's Always Monday
Developer: Alon Rubin
Platform: Desktop Win
Website: http://officegame.wixsite.com/itsalwaysmonday
Country: Israel
It's Always Monday is a first person point and click quest game. You will play as Bob. Bob is trapped in a boring work existence. Your goal is to try to find a way to escape the office.
Game: Collapsar
Developer: Collapsar
Platform: iOS, Android
Website: http://collapsargame.com/
Country: Israel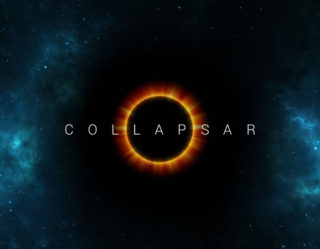 Collapsar is a unique puzzle game that features a classic falling blocks idea turned into a 3D puzzle game using unique game controls and a distinctive look and feel.
Each level is on a planet with its very own conditions and gravity. The objective of the game is to fill up your fuel tank in order to fly to the next plantet. In order to do that, you need to complete a certain number of rows and tap "JUMP" to fly to the next level. You can also continue playing in order to improve your rank on your current planet.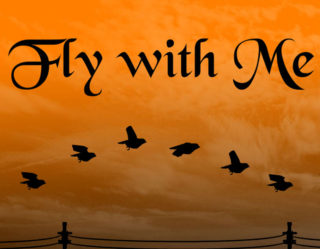 Game: Fly with Me
Developer: Tal Goldberg
Platform: iOS, Android
Website: www.TalGoldberg.com
Country: Israel
Fly your own flock! Don't lose birds! How long can you fly?
Fly with Me is beautiful, with minimalist art, a super clean interface and a meditative tune to zen out to. It's just you and the birds.
Game: Yodel Climbers
Developer: Tal Goldberg & Eran Holtzman
Platform: iOS, Android
Website: www.TalGoldberg.com
Country: Israel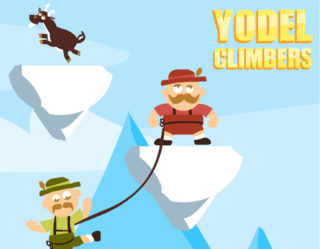 Help two brothers climb the mountain while singing Yodel all the way to the top!
• Simple but skillful "one tap" arcade game
• Incredibly fun, just one more time, endless game play!
• Catchy and funny soundtrack
• Fun characters
• Multiple backgrounds
Game: Super Mighty Bastard
Developer: Liron Shani
Platform: iOS, Android
Video: https://www.dropbox.com/s/v64xayiba9h5our/store_video.mp4?dl=0
Website: playgem.ci
Country: Israel
Super Mighty Bastard is a game which is inspired by the great platformers of both our time and previous gaming generation 8 bit, 16 bit etc.
You are Super Mighty Bastard, a thief who steals from other thieves. Run and escape the evil cop and his gang in a retro inspired platformer game, while gathering your stolen, stolen treasure.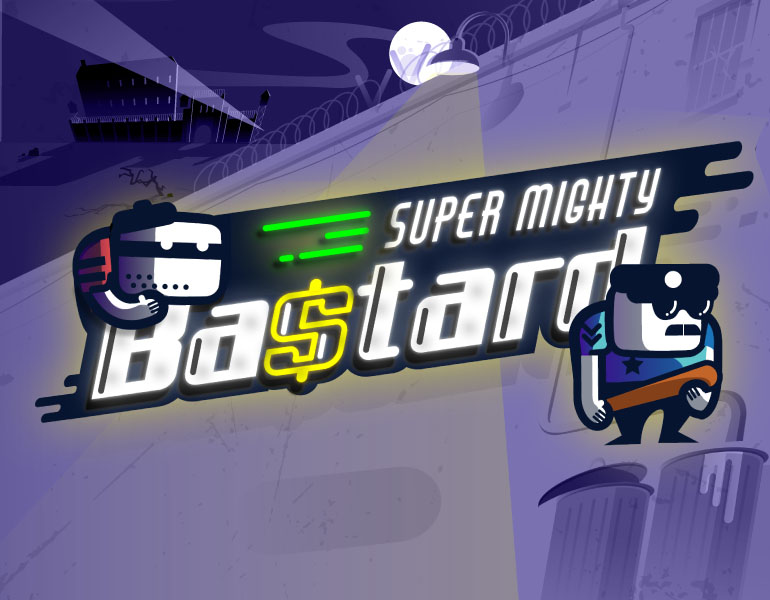 TateRo is the winner of games pitching contest, GameIS Dev Day 2016. It is in a mentorship process with TabTale.
Game: TateRo
Developer: TateRo team (Vered Shammash)
Platform: iOS, Android
Video: https://drive.google.com/open?id=0B9twjJVk4UniTzlsVDhLdVJPdFE
Website: http://www.taterogame.com
Country: Israel
TateRo is revolving the word Rotate – and it's all about the magic of circles.
TateRo puzzle game challenges you to complete a pattern, by rotating interleaving circles.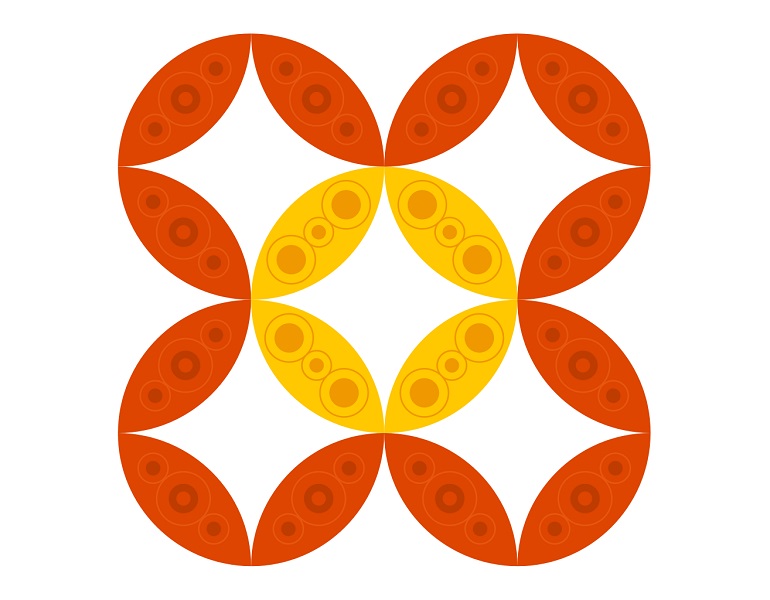 Are you clever enough to solve it? Nice. But are you genius enough to do it in the fewest possible rotation steps? That is the TateRo challenge!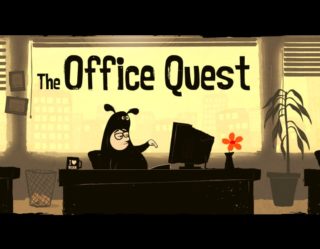 Game: The Office Quest
Developer: 11Sheep
Platform: iOS, Android
Website: 11sheep.com
Country: Israel
The Office Quest is a parody about work places. The game is about a bored guy, working in a boring office (nobody knows why, but everybody in that office is dressed up in costumes), and about this guy's quest to add some color to his gray and dull life. Walk through the office building, avoid annoying co-workers and angry bosses, collect useful items (can you describe a worm as a useful item?), solve puzzles and riddles, and hopefully have some fun.
Game: Heroes Rage
Developer: Playtagon
Platform: iOS
Website: playtagon.com
Country: Israel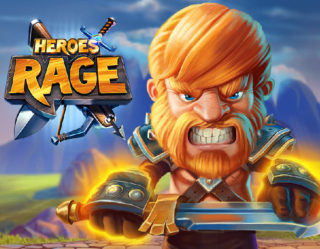 Heroes Rage is the most intense real-time multiplayer battle arena game on phone and tablet. Deep tactical team play, with game elements unseen in any other action mobile game. Heroes Rage distills the best of real-time multiplayer mechanics – like abilities, boosts, and exciting maps into a fast-paced tactical brawler with game-changing power-ups and a fierce struggle across the battlefield. Heroes Rage features a wide array of unique heroes, ranging from a Nord Warrior, to an armored, hammer-throwing paladin, to a transcendent monk. Every hero plays differently, and mastering their abilities is the key to unlocking their potential. No two heroes are the same.
You can find the full list of Indie Prize games at http://indieprize.org/
Join our Indie Prize Facebook community to stay updated about Indie Prize https://www.facebook.com/groups/870174783048528/
A special thanks for the Indie Prize platinum sponsor Unity!
See you soon at Casual Connect in Tel Aviv 2016!
Comments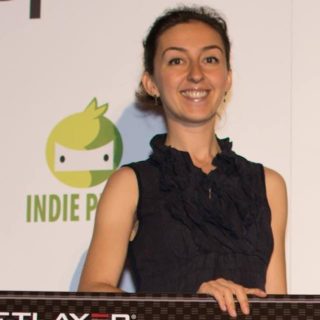 Yuliya Moshkaryova
Yuliya Moshkaryova is the Indie Prize Director and Senior Project Manager and Team Leader at Ukrainian indie studio Wildec LLC. Yuliya travels around the world to meet indie developers from every corner of the globe and to invite the best games to join the Indie Prize scholarship. Follow @MoshkaryovaYuli to stay updated about Indie Prize news and gamedev events.