Shalev Moran: Winning the Exhibition | Casual Connect Video
Shalev Moran  is Games Program Director for Print Screen Festival in Holon. He also teaches Narrative and History of Digital Games at Shenkar College of Art and Design.
"Print Screen Festival is an international festival for digital culture, and probably the most important public event around that field in Israel," said Shalev. "I've been curating a games program for it since 2013. My program usually includes an exhibition of indie games centered around a particular theme, and a series of talks, screenings and performances." 
At Casual Connect Tel Aviv, Shalev described the dos and don'ts of showing your game in exhibition. "The huge mistake is exhibiting a build that's just the full game, or whatever they currently have that's closest to being feature-complete and content-complete," said Shalev. "An exhibition build should be a concise, measured taste of your game, and in my talk I break this down into a bunch of guidelines." See more in Shalev's lecture video. 
---
"In 2012 I hosted a small panel in PSF which turned out to be quite successful, and the festival director invited me to create a larger event next year. I went to New York had meetings with Jamin Warren from Kill Screen Media and Kunal Gupta from Babycastles, both pioneers of exhibiting games in public events, got some great tips from them, and in 2013 the games program was born."
Shalev also spent time as a journalist, and the experience in writing more than anything else helped him in the long term. "Contemporary journalistic writing as I see it is a constant exercise in compromise, in taking a 'good enough' approach to production. Having to produce many different pieces of written content, with a tight word limit (especially for print and television) was an invaluable lesson for my work as a narrative designer and content designer for games. I learned to look past the individual story and instead ask myself what structures can allow me to iterate quickly so i can write 50 more similar stories in the coming months."
Contemporary journalistic writing as I see it is a constant exercise in compromise.
Exhibiting Games
As someone who has helped organize various events around gaming, Shalev is aware of good and bad strategies for exhibition of games. He had some basic tips for developers looking to exhibit their own games.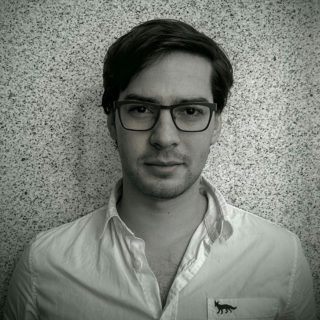 Shalev explained the devs how to make the best out of shows. He suggests: "Make your game unkillable. If you have an exit option in the game, make an exhibition build where this option is grayed out, doesn't exist or you can't exit the game from within. There are two really cool free tools that you can download now. It takes a minute to set them up. AutoHotKey and MapKeyboard are for PC. These are your friends".
"I'm generally averse to showcasing novel technologies in exhibitions that are open to the general public, because people tend to focus on the tech spectacle instead of noticing the games themselves. Nevertheless a couple of years ago there was this really great game I wanted to showcase in a festival, that was made for VR, when VR was still a novelty and still is, I believe," he continued. "We installed it next to all the 'normal' games and had a VR expert man the station and help people. When I came back to the show floor after some event, this was the only station with a line of people waiting their turn. After trying the game, many of them asked the operator 'what else you got' like this was some tech demo, instead of trying the other games on the floor. Novel tech is always an attention-grabber, so either give it its own space or avoid if possible."
Speaking in terms of these exhibition game modes compared to "natural" game modes, Shalev thinks the most important difference is scope. "Unless the game is tiny to begin with, exhibition mode should ideally be only some vertical slice that's fit to the time a visitor will spend with it. Other differences to consider are simple and visible reset buttons, as well as auto-reset, and of course, in exhibition mode you can't quit the game!"
An exhibition build should be a concise, measured taste of your game.
The Indie Revolution
Shalev says that a History of Cinema 101 class inspired him to pursue a career in games, oddly enough. "I was sitting in class on my first year in Tel Aviv University and the professor was telling us about the New Wave in French cinema, how it was pushed by technology and economy post-WWII and how they innovated the concepts of what cinema can be," detailed Shalev. "And all this time I'm sitting there thinking 'well these things that happened to cinema in the 1950's are happening now in indie games. I gotta get in on that!'."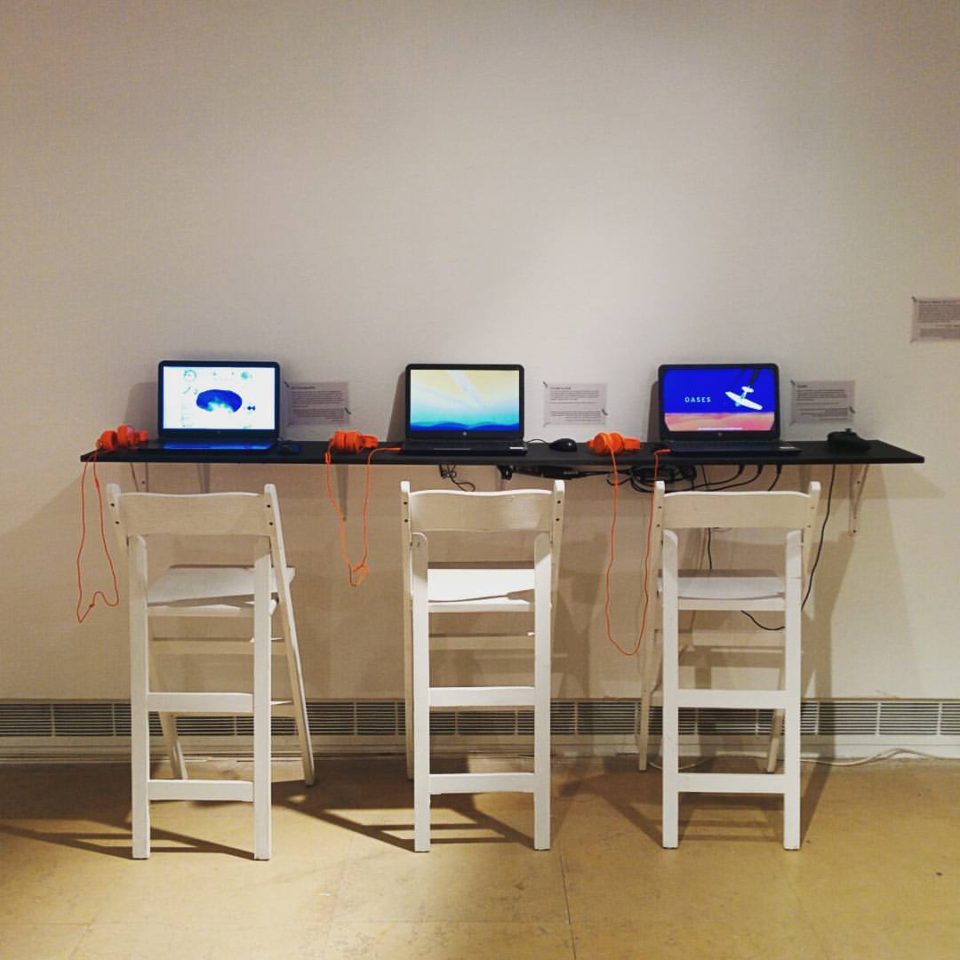 Novel tech is always an attention-grabber, so either give it its own space or avoid if possible.
Shalev took something of an end around route to becoming a game designer, starting with game writing, lectures and various exhibitions. Eventually a producer wanted to bring him on board, and now he enjoys both being a game designer along with being a curator.
"As a designer, I enjoy reaching that point where your partners (programmers, artists) understand you well enough for you to be able to guide them with minimal, abstract input. Part of the creative joy is interpreting the designer's ideas, so I'm the happiest when I can safely allow my partners interpretive space," Shalev said. "As a curator, it's seeing creators further develop a body of work. Though I do seek to promote debut titles, it's not the first game by someone that's usually exciting: I mostly love the third, fourth or eighth game by a developer – where you can see them dig into a design question or a visual style or a narrative world and expand it over a series of works."
Gaming Relationships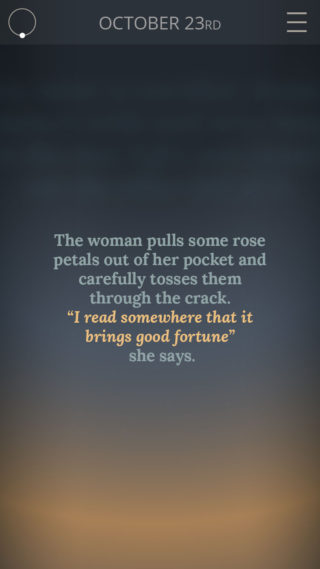 Shalev is currently feeling very inspired by relationships for development. He is intrigued by the various meta concepts of relationships with games, whether they are between a player and the developer or the player and the game itself.
"The game I'm currently working on was born from the will to create a healthy, meaningful relationship between me and my audience, and between audience members," said Shalev. "I'm not very good with a blank page, nor do I like the concept, so I begin by looking for limits and constraints, try to frame my work. I also look for must-haves, what the thing must include. Then there's a period of faux-procrastination, when I stare at the wall a lot and take long showers. Then there's that one shower when the core idea comes together. If it wasn't for showers, I wouldn't have made anything original. The rest of the process is filling the many gaps, usually by looking at what others have done in the field,  and adapting the good stuff."
Given the above description, it is perhaps unsurprising that Shalev says he suffers from creative blocks, which he prefers to solve by taking his time. "I let my mind rediscover internal concurrence. If time is of the essence, consider a few long showers," Shalev noted. "Finally, ask myself who have I yet to steal from."
Overly Gamified Games?
On the development side of things, Shalev thinks that game makers should stop putting in redundant mechanics. He notes that many games have generic mechanics to make them seem "more like a game" or simply bigger for its own sake.
"Not every game needs inventory management, or progression trees, or crafting, or scores! Screw crafting!" said Shalev. "This is the kind of fluff that makes good games feel tedious both for gamers and creators, instead of focusing on what the game is actually about. Stop gamifying games!"
Game makers should stop putting in redundant mechanics.
As far as advise for other game creators, Shalev suggested, "I never stopped to learn any tech skills, like coding or modeling. Don't be like me! Learn to make stuff on your own. I should probably take my own advice right now…"
When asked to reflect on major accomplishments or setbacks during his time in development Shalev simply answered, "I won't pretend I'm veteran enough to give a satisfying answer! Ask me again in 10 years."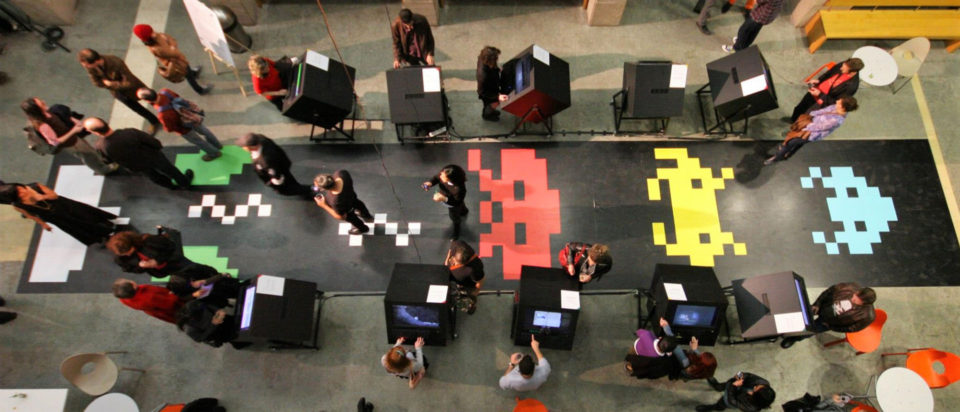 The Dream Project
While Shalev has spent a lot of time writing, curating and teaching classes, the new game he's creating excites him more than any of that. He considers it something of a dream project, and wouldn't work on anything over it.
"If I had more resources, I'd use the money to add immersive 3D environments, detailed models, mo-cap and make it fully voiced," said Shalev. "Does it need these features? Not at all, but I would never mind splurging on presentation if possible."
Shalev is focused on issues systemic with the aging gaming population.
While many are focused on technologies going forward such as VR and AR, Shalev is focused on issues systemic with the aging gaming population. "As more sophisticated gamers are getting older while wishing to retain a gaming habit, I believe many players will become weary of grind, repetition and generally long games, and will be willing to pay for short high-quality experiences. With our upcoming game we're looking into sustainable ways of producing game experiences that are short but always unique, and how to avoid grind and player burnout," concluded Shalev.
Comments
David Radd
David Radd is a staff writer for GameSauce.biz. David loves playing video games about as much as he enjoys writing about them, martial arts and composing his own novels.