Exploring the Pig Bang Theory with Yuriy Krasilnikov
Yuriy Krasilnikov is the Director of Business Development at TrilobiteSoft, developer of Pig Bang. The game recently took home the best art and Grand Prix prizes at the Indie Prize partner event Indie Game Cup at White Nights Moscow 2016, an international cross-platform business conference for game industry designed to facilitate networking among game developers and publishers from Russia and all of Europe. TrilobiteSoft will present the game at Casual Connect Europe and Indie Prize.
"The team working on Pig Bang sets the highest standards – both related to the visual component of the game, and to the gameplay in general – to those experiences that Pig Bang gamers can get," said Yuriy. "Awards received during Indie Game Cup at White Nights Moscow 2016 showed that we are heading in the right direction and this definitely is inspiring."
"We are going to come to Berlin with even better-polished game, and, peeling away the mystery, most likely with additional characters and even with the mode of the game. So to say, we are keeping our hopes up that at the Casual Connect's Indie Prize, the game will be really appreciated," Yuriy continued. "On top of that, conferences of this kind are a great opportunity to talk to colleagues in the industry, to the leading developers and potential partners."
Pigs, Wolves and Water
Pig Bang combines pigs, wolves and water issues in a MOBA, apparently because it was unique. Also a concept-artist threw them together and the team decided to go with it for the game.
"Of course we should mention that before that, there had been many variants that were tossed," said Yuriy. "However, we are not planning to stop on the already existing characters – we are going to develop the line of characters, their story, as in all high-quality products, in a nutshell. By the way, gamers were very positive about our 'fighting pigs' and they liked this pitch a lot. We were choosing the voiceover, matching this style, which was quite a challenge. For the Russian localization, we made a certain 'trick' – we introduced the voiceover according to the 'Courage-Bombay' version. The fans of the series and the studios greatly appreciated this move.
"The choice of 'water' as the main resource which is being fought for has a much deeper message than 'let the fight for water begin!' The map was designed based on the principle 'make it handy for a mobile gamer.' Instead of conventional 'points', we decided to use real resource – water. To our understanding, water fit the purpose in the best way. Moreover, when we add new modes of the game, we will be able to name one of them 'dehydration'," Yuriy noted. "Actually, we have 'points' in the game, but they are not 'scores' per se – they are reference points, seizing which the team is getting closer to victory. Still, there are the 'rinks', where the team uses totally different tactics and wins without seizing such 'reservoirs'."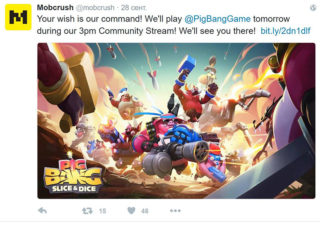 When it comes to implementing these pigs, wolves and water graphically, Yuriy says it's a different story "Our artist associates it with the word 'Validol' (a type of tranquillizer)," details Yuriy. "We were trying hard to fulfill this implementation – we wanted to keep a 2D-style in a 3D-project. I will tell you upfront that it is pretty hard in production."
Given the silly theme, many of the funny moments came up from the natural interactions of the game. "The most interesting moments are when a team doesn't give up, wins the match by the skin of their teeth!" said Yuriy. "As far as ha-ha funny moments. it was incredible to watch pigs in Halloween costumes – it's hilarious to run with a pumpkin on your head! We paid lots of attention to the voiceovers so it matches our style. Both in the Russian and in the English versions, we stick to a corresponding 'hilarious' style."
Making Mobile MOBAs
Yuriy describes Pig Bang as a casual MOBA-game compared to the League of Legends and DOTA 2's of the world, but pegged it in the mid-core for mobile titles. Yuriy thinks that the mobile market has naturally evolved in such a way that would compliment what Pig Bang is trying to be.
"There is an opinion amongst both, amateur-gamers and industry experts, that it's next to impossible to create an easy and, most importantly, profitable MOBA. And this is despite the fact that there is Vain Glory on the market, which will most likely occupy its niche and will be bringing in profit," describes Yuriy. "We chose a different path, and tried to take into account all issues of Vain Glory and other similar products. We made all aspects of the game more casual, took into account the peculiarity of the control on touchscreens, and picked a direction which will be gladly accepted by mobile gamers. In addition to that, we took the best from the genres 'tower defense', 'action', we poured the strategy of thinking all over it, and mixed it all into action. As a result, you can win the battle applying different patterns of behavior on the arena."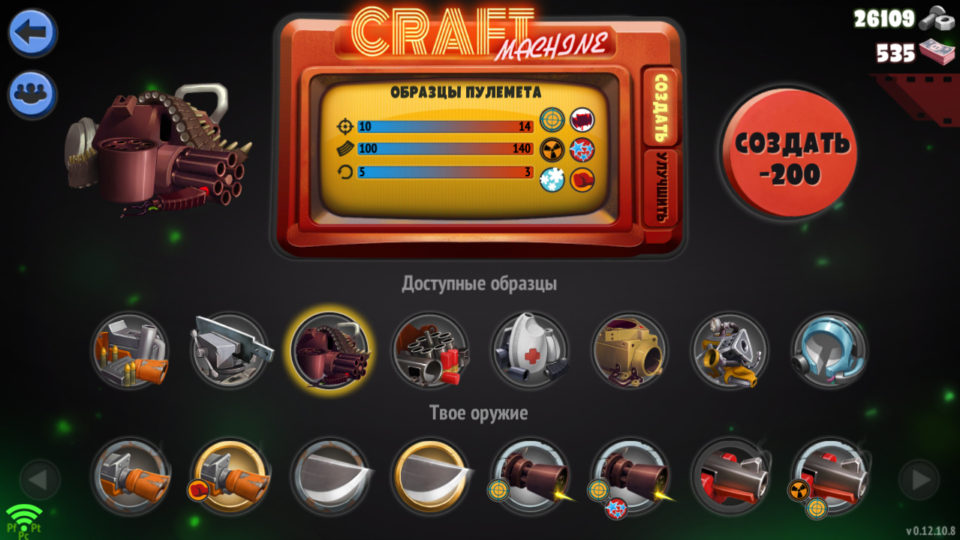 "It's a bit early to judge whether we managed to make everything super nice and easy; time will tell. However, according to the feedback received from Beta-testing, we managed to achieve that for the most part," Yuriy continued. "Another ambitious goal of the game is to bring it to the official eSports scene. This sphere of mobile games is not very highly-developed, and many people say that eSports on mobile devices is not spectacular. We, however, assume that this is just a question of time and we will make sure to spend this time on improving our game. As a matter of fact, we just started: we need to solve a number of tasks before it can be called a ready-to-go product."
Show Your Game to Everyone Willing
Before creating a game, Yuriy recommended that indie developers play as many titles as they can and learn the market. Yuriy added that feedback was key, and that developers should be attentive to player's likes and dislikes, along with focusing on the key features from early on and putting a lot of energy into them.
"As soon as the game got a 'playable' status, we decided to show it to everyone willing to try it and we never regretted this decision," said Yuriy. "Thus, we got a Q&A-department basically for free, we started to get tons of feedback based on which we were making corrections to our production. Beta-testing gave us more than enough and, most importantly, we got the understanding that the product is alive and that we need to brush it up, so it goes up and won't fail. Beta-testing did not change our direction but made necessary corrections. Non-stop interaction with the society gives us a huge flow of information that we, honestly, cannot fully process.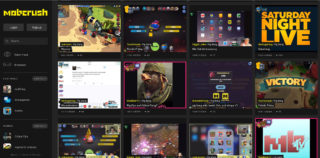 "The most interesting reaction during Beta-testing was that Pig Bang was noticed, liked, and streamed on MobCrush, so a community formed around this game. Part of the streamers were interested in the game, started playing it, which brought us thousands of satisfied testers. For those, special events were and are going to be organized."
Yuriy said that the most challenging part of development was a matchmaking system to make sure new gamers weren't paired with very experienced ones, noting, "On a scale of Beta-testing it was not an easy task, but it helps that new people keep coming so that new gamers play against the new ones and more experienced ones are waiting for new candidates for the title of 'the coolest guy' while they are playing amongst themselves, making teams, etc."
Passion for Game Development
Yuriy describes the team making Pig Bang as big fans of game development. As such they work very hard, sometimes staying late in order to perfect a certain feature or any other element.
"It's a real team of people who think the same way and have a concrete goal. The way to this goal is quite hard but you can already see the first results of tedious work. This is what we actually offer: work on the game which shall become a real hit for game lovers," said Yuriy. "The culture of the team grows together with the team and the project. We are pretty liberal but it doesn't interfere with the work and it's not quite relaxing. It's the other way around – the fact that seven people are working on the game mobilizes everyone and makes us live like one family, where people are here for one another."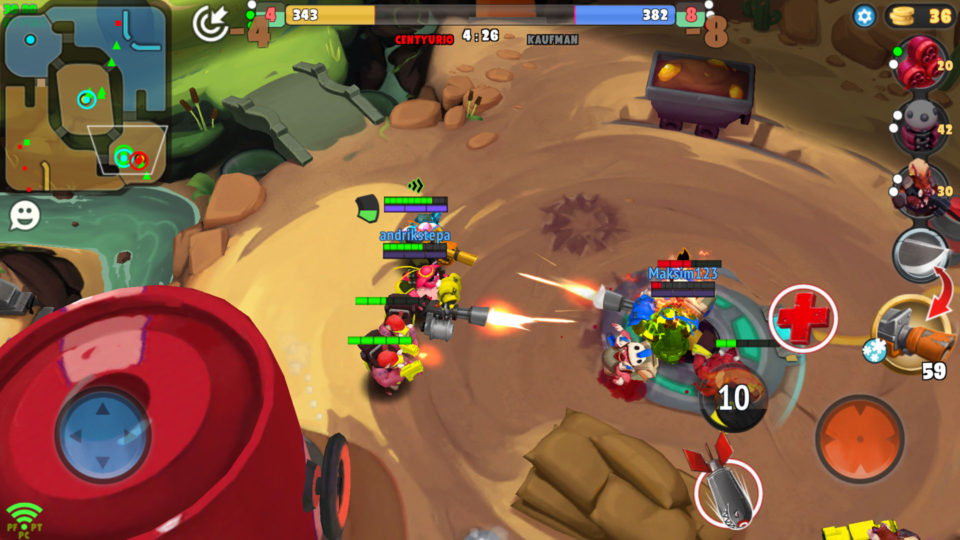 "We have an office where the team is creating Pig Bang. All staff are from the same city, that's why it was preferable to choose to work from the office. Moreover, we don't have a mandatory start at 8 or 9 in the morning. Quite the opposite: the guys come a bit late and leave after midnight; it's up to everyone – no slavery," joked Yuriy.
Survival Simulator to Battle-Arena
Originally, the developers were going to create a team survival simulator, but as time went on they turned it into a battle-arena game. Yuriy says this shift was part of a drive to truly create something unique.
"The market of mobile online games with real-time game play is not very crowded, and 2-3 years ago it was basically non-existent. Obviously things have change, like some time ago the future was after PCs," said Yuriy. "But in general, inspiration is any common thing that every team member has to contribute. Every individual gets inspired in their own way, though – some get it from games, some from heavy rock, and some from calmer tunes."
"Our creative process can be defined as creative chaos. But now, it is being organized and we bring into life essential functionalism: we have a road map and we follow it," added Yuriy. "We keep our ears open; the game is being tested on a daily basis by ourselves and gamers at large. We work in close contact with MobCrush and social network Vkontakte where we make demos to organize tournaments and raffle the prizes."
Pig Bolts
It can be a delicate balance when it comes to monetization in a mobile game, particularly one that kids will be playing. Pig Bang has multiple levels of handling currency, from credits generated by real-money to in-game currency.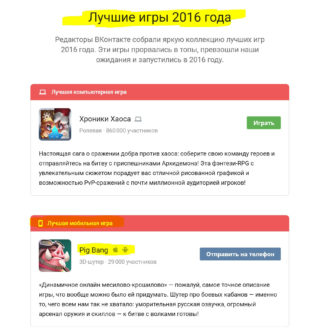 "Pig Bang has premium accounts that differ in the periods of usage and there also is an inter-game currency which you spend on things like buying new weapons. The more currency (bolts) you have, the more attempts you have to assemble a gun of your dreams, using craft-machine. You can also dress your character up, putting on them a fancy hat or, for example, make a flamethrower that resembles a child's water gun. You will definitely need banknotes for that, so pull out your wallets!" kidded Yuriy. Pig Bang was chosen as "the Best Mobile Game  – 2016" according VKontakte social network.

When asked for parting words of wisdom, Yuriy said, "Never get stuck inside your own head, communicate with those who make games, get feedback. Do not think that your idea is the most brilliant one and somebody will steal it. Interacting with colleagues and first players is something that will motivate you to enhance the game, or to make you do something else. But we wish your game to be on the top chats. Right after ours!"
Comments
David Radd
David Radd is a staff writer for GameSauce.biz. David loves playing video games about as much as he enjoys writing about them, martial arts and composing his own novels.