LATAM and USA at Indie Prize in Berlin 2017
International Indie Prize scholarship program created by Casual Games Association for independent game developers has published the full list of participants for February's showcase at Casual Connect Europe. One hundred-thirty finalists will showcase their games to the conference guests during three days of the event on February 7 – 9, 2017, at Station Berlin, Germany.
Independent developers submitted 470 games for Indie Prize Berlin, 130 of which were chosen by the judges. These best-of-the-best indie developers from all over the globe are invited to showcase their games in the Indie Prize area during Casual Connect Europe 2017 in Berlin. The best games from the showcase will be awarded at the 17th Indie Prize Awards ceremony.
Four games from Argentina and 4 games from USA were selected to represent America continents in Berlin in 2017!

Okhlos developed by Coffee Powered Machine was nominated to Indie Prize Berlin by Eva Cordoba – Indie Prize Nomination Partner in Argentina. Eva Cordoba unites game developers from all over Argentina to showcase their games, attend lectures from local and international speakers, assist to meaningful workshops and talk with publishers from all over the world. The best game from Eva Cordoba was to be nominated to Indie Prize Berlin 2017.
GAME: Okhlos
DEVELOPER: Coffee Powered Machine
PLATFORM: Desktop Win, Desktop Mac
COUNTRY: Argentina
In Okhlos you lead a mob of ancient Greeks, tiny and pixeled, through mythological Greece, destroying everything that stands in their way. Crush gorgons! Topple cyclops! Overthrow gods! The mob will grow and change with every new person that you recruit, be they peasants, philosophers, or legendary heroes! They will each make your mob unique and relentless… if you can manage to control it!!
The game has a good streaming base and won multiple awards at different festivals: Best Gameplay at BIG festival, Brazil; Best Game at the Awesome Games Awards in Cordoba, Argentina and Game of the year 2015 on Meet the games. The game also has a very healthy cover from the gaming press.
In 2016 Darkestville Castle won the Best Game Narrative at Indie Prize Amsterdam during Casual Connect Europe 2016 and this year Hernan Lopez will compete for the valuable prizes from our sponsors again!
GAME: Darkestville Castle
DEVELOPER: Epic Llama
PLATFORM: Desktop Win
COUNTRY: Argentina
Darkestville Castle is a heavily narrative oriented point and click adventure game that pay tribute to classics such as Monkey Island with a touch of the Nightmare Before Christmas.
GAME: Blink and Die
DEVELOPER: Sureksu
PLATFORM: VR mobile, VR desktop/ console
COUNTRY: Argentina
Using only your head, avoid hitting bars that dance to the melody in a 360 degrees playing field. Pick a track from over 9 songs composed exclusively for this game or play from your own music library! Where the music itself defines the game, each song creates a unique level. Can you overcome the song?
GAME: The Biumbis
DEVELOPER: 3OGS
PLATFORM: VR mobile
COUNTRY: Argentina
Long ago, in a very, very distant world. A race of little creatures, the Biumbis, lived in harmony with nature, spending their days playing in the woods. Unwittingly, while a group of young Biumbis were racing in the bark of one of the giant forest trees, the clumsiest of them hit against a branch making one of the enormous fruit fall down from the top and release a dark being that begins to contaminate their world.
The Biumbis it's a fun and immersive game where the player will control a Biumbi with his head and try to defeat all the enemies between him and the magical seeds at the end of each stage.
In 2016 The Biumbis was nominated as the Best Kids & Family Game at Indie Prize San Francisco during Casual Connect USA 2016.
The games that will represent USA at the international Indie Prize showcase in Berlin: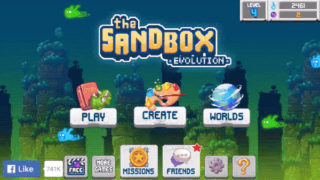 GAME: The Sandbox Evolution
DEVELOPER: PIXOWL
PLATFORM: Desktop Win
COUNTRY: USA
Use your godly powers to craft amazing pixel worlds or destroy the universe! Play with physics, over 200 elements and controllable heroes. Make your own games or levels, and then share your creations online. There are no limits to your creativity and imagination!
The Sandbox Evolution, the sequel to the award-winning 2D pixel-art world builder game The Sandbox. The Sandbox Evolution empowers players to craft worlds or destroy universes and also lets players create their very own games. The series of The Sandbox games have been downloaded across all platforms: PC & Mobile (iOS and Android) over 25M times, received over 1.5 million MAUs and a gallery rich of 1.7 million user- created and shared worlds.
GAME: Guns of Icarus Alliance
DEVELOPER: Muse Games
PLATFORM: Console, Desktop Win, Desktop Mac
COUNTRY: USA
Guns of Icarus Alliance is the pinnacle of co-op and teamwork with people taking vital and unique roles on heavily armed airship to battle an AI director who commands planes, ships, and massive bosses. Battles affect changes in a world, and player choice dictates the outcome of wars and history.
Guns of Icarus Alliance won Best 3D Graphics Winner at Intel Level Up Contest 2016; a Tokyo Game Show Indie Selection 2016; Indie Megabooth Selection 2014; Intel GDC Showcase Selection 2016; Kickstarter Ghost Arcade featured project 2016.
GAME: Slime-san
DEVELOPER: Fabraz
PLATFORM: Console, Desktop Win, Desktop Mac
COUNTRY: USA
Slime-san was minding his own business, sliming around in a peaceful forest when suddenly…A giant worm appeared and gobbled him up! Now deep within the worm's belly, Slime-san has to face a decision: Be digested by the incoming wall of stomach acid… Or jump, slide and slime his way through the worms intestines and back out its mouth!
The game is published by Headup Games and was a part of the Gamescom Indie Arena Selection, GDWC Semi-finalist, Playcrafting 16Bit Awards Nominee, Google Playcrafting Selection, Part of the Swiss Games Delegation by ProHelvetia and Indie Prize Tel Aviv Finalist.
GAME: Beat The Game
DEVELOPER: Worm Animation
PLATFORM: Console, Desktop Win, Desktop Mac
COUNTRY: USA
Beat the Game is a surreal adventure game where you find your way by collecting items and discovering sounds.
You create new combinations of sounds with your portable holographic music mixer complete with volume faders and effects. After collecting all the sounds, you will perform a live show.
Beat the Game won Best Art Award at Intel mix media exchange in San Francisco, also nominated in Best creative design and Best Music award on AZplay in Spain.
Beat the Game Trailer -1 from Cemre Ozkurt on Vimeo.
You can find the full list of Indie Prize Berlin 2016 finalists at indieprize.org and meet the developers at Casual Connect Europe 2016 on February 7 – 9, 2017, at Station Berlin, Germany.
Join our Indie Prize Facebook community to stay updated about Indie Prize.
A special thanks for the Indie Prize platinum sponsor Unity!
Comments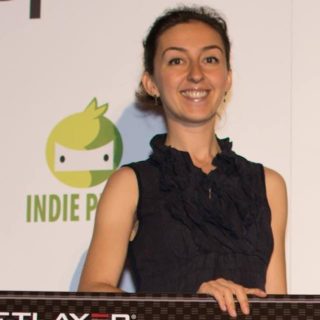 Yuliya Moshkaryova
Yuliya Moshkaryova is the Indie Prize Director and Senior Project Manager and Team Leader at Ukrainian indie studio Wildec LLC. Yuliya travels around the world to meet indie developers from every corner of the globe and to invite the best games to join the Indie Prize scholarship. Follow @MoshkaryovaYuli to stay updated about Indie Prize news and gamedev events.