Raf Keustermans: Jackpot with Mirrorball Slots | Casual Connect Video
Land-based casinos understand better that it's all about entertainment. - Raf Keustermans
Click To Tweet
Plumbee Studios VP and GM Raf Keustermans first got to know who plays social casino and why they play it at Unibet and then learned about free-to-play social titles and game design and marketing at EA Pogo/Playfish. This helped them in their current role at Plumbee that has been recently acquired by GSN Games. So, what is life like after acquisition? What draws one company to acquire another, what changes an acquisition brings to the studio being bought, and how the transition can be navigated, as well as what to expect once the dust settles? At Casual Connect Tel Aviv Raf discussed these topics in a fireside chat with Vicenc Marti of Tangelo Games (formerly Imperus, which acquired Akamon and Diwip) and iGaming Capital's Melissa Blau. 
---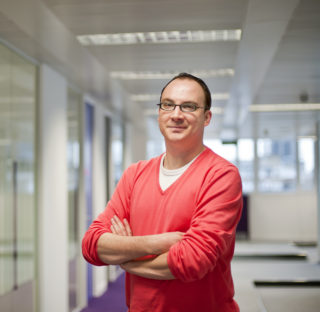 Raf Keustermans is VP and GM of Plumbee Studios, which is part of GSN Studios. They were one of the three founders of the studio, helping create it and maneuver it into the position it's in today.
Earlier in their career, Raf worked at EA Pogo/Playfish, coming on just when free-to-play social titles were becoming popular in the West. "I learned about game design, game mechanics for free-to-play products, understanding of retention, monetization," they detailed. "I also learned about the challenges in scaling products, especially as successful free-to-play games can go from zero to millions of players in a short time. I also understood the importance of data-driven approach for marketing and game design, and live ops were also important. We dealt with relations with Facebook as well, which helped us later at Plumbee, and of course with other people – as all Plumbee founders worked together at Playfish. Plus several other key employees also worked there before joining us at Plumbee later."
During the time at Unibet, Raf learned about the basics: who plays gambling titles, why they play, and what makes a gambling game successful in the fields of sports betting, poker, casino, bingo and so on.
VC Money is Hard to Come By
Closing their $14 million U.S. dollars in Series B funding was definitely a huge moment for Raf, getting the backing of Endemol and Idinvest. That led to getting over 1 million MAU with Mirrorball, an earlier hit title for Plumbee. Getting this level of funding today, however, is much more difficult.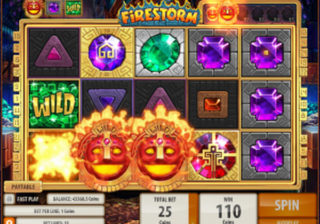 "Today it's nearly impossible to raise money from VCs for a social casino startup. The market is very mature, even the 10th company is doing +$100 million U.S. dollars annual revenue, and the leader is doing close to +$1 billion U.S. dollars revenue," they said. "Also team sizes, marketing budgets, tech requirements have all grown to an extent that it's hard for a new startup to really compete in this industry."
"Exceptions might be for a real rockstar team with deep experience, proven success and a very clear, innovative approach or product, and a deep understanding of the market, the audience segments and a go to market strategy that does not rely heavily on paid UA," Raf noted.
Partnering with GSN Games
Earlier this year, Plumbee Studios was acquired by GSN Games and became its subsidiary. Raf says that the reason why it was such an appealing target was because of the talent that Plumbee offered.
"[We have] top notch engineers, product manager, slots producer and mathematician, art, CRM, UI/UX etc, also the technology we built (platform, analytics) and the deep expertise the team has in creating AAA social casino games," Raf said. "The final part is being set in London, with access to a new talent pool, especially to gambling talent, as the U.K. is clearly at the forefront of digital real-money gambling, so there is a lot of talent in that space that is hard to find somewhere else."
"Secondly, of course, Mirrorball Slots: its audience and revenue, also the content, the insights that come with it – every percent of market share is important in a maturing industry," they added.

When asked what made Mirrorball Slots such a success, Raf responded, "Relentless focus on quality: art, consistent brand and personality of the game, top notch content (mix of in-house and Quickspin games), focus on good user experience, both in loading time and responsiveness. Also, understanding that a social casino app needs more than just content: players need a reason to come back again and again, which we did by adding meta-features like our Challenges to create much deeper engagement. Also key: very good, friendly customer support."
Social/RMG/Casinos Serving Needs
One of the major issues that comes up with the rise of social casino games is the impact on land-based casinos. While most feel the two are appealing to different markets, Raf thinks there are things the two industries can teach each other.
"Land-based casinos understand better than most online gambling operators that it's all about entertainment, giving players a great, fun experience, which is why they invest in night clubs, great restaurants, roller coasters, swimming pools, shows, sports events to complement the gambling. That mindset is also relevant for mobile game studios," noted Raf. "Also, land-based casinos have a lot of experience with loyalty programs, cross-promotion of different activities and also harvesting and using rich data sets from players."
"Mobile studios are more agile, faster and have less top-down decision making, more empowerment of teams and a more 'modern' leadership style and company culture, also they embrace technology more readily," they added.
Another industry cited as a rival to social casino is real money gambling (RMG) gaming. However, Raf thinks that the two industries more complement each other, rather than threaten.
"Having worked in both RMG and social casino, I know that the audience and the motivation for playing is very different for both. That's also why a lot of the early 'conversion' strategies, where RMG companies thought of social as a gateway or marketing funnel, all failed; there is very little overlap," Raf detailed. "If anything, the only overlap might be on the very low value, casual end of RMG, where players actually move from RMG to social, as they get more bang for their buck. If you like slots but you don't want to spend a lot of money, social will give much more value; for $10 a month you'll have a lot of fun in social, while you probably can only get one 10-minute session for that in RMG. But all in all they are very different categories."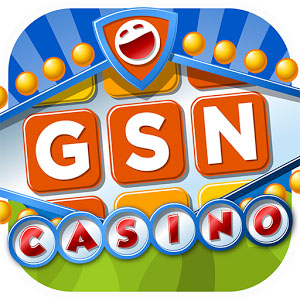 The Bet on Asia
When looking to the future, Raf doesn't see wearables or VR having a large impact on the social casino market, since most social casino consumers are not of those first adopters when it comes to tech. However, Raf sees huge potential with skill-based casino gaming.
"GSN Games has always been one of the leaders in skill gaming, and we announced earlier that our Sparcade product will be the first mobile skill game app where players can compete for real cash," Raf stated.
Raf agrees with potential in Asia, but notes there are challenges particular to that region. "The legal/regulatory environment is unclear and in many countries unfriendly for social casino. Also from a product and marketing point of view it's very hard since you can't take a Western style social casino product and hope you'll find success in Asia," they detailed. "So very challenging but potentially a lot of upside."
"Also, Europe is still fairly underserved in terms of localized products, but challenging because the market is fragmented with lots of languages," Raf added.
Mature Competition
Social casino has grown to the point where it is very competitive and mature. This means that marketing costs have gone up, and demand for high level talent has also increased.
"At some point we did too many things at the same time, rather than focusing on doing one or two things really well, which can be costly in the mid/long term, risking that you end up doing 10 things OK-ish instead of two things perfect," noted Raf.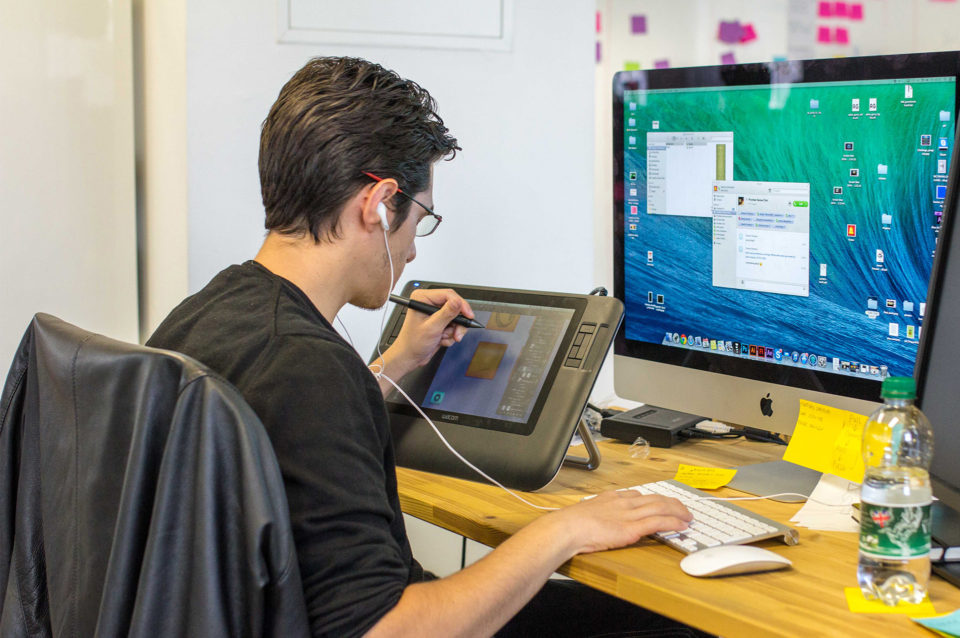 For the future of social games, Raf foresees a more segmented approach to product and game design. "We already see this with the recent wave of sub-segment of 3RM games like Old Vegas Slots, Dollar Vegas Slots etc – companies realize that 'slots' is a very broad category, lots of segments have a very particular taste, not easy to please everyone or have one size fits all," Raf detailed. "Data science, use of machine learning will all help improve products, promotions, CRM, and improve retention, engagement."
Push through with Passion
Raf is quick to give credit to their team, saying that's one of the best parts of working in such a fast moving industry. They get to work on multiple levels of strategy, from early stages to more mature products, and that level of creation and entrepreneurial spirit is something they've always had, and would probably be pursuing even outside of the social mobile field.
"[If I wasn't in this industry, I'd] most likely be part of another startup as co-founder, as I'm more an entrepreneur than someone who enjoys working for large corporates," Raf notes.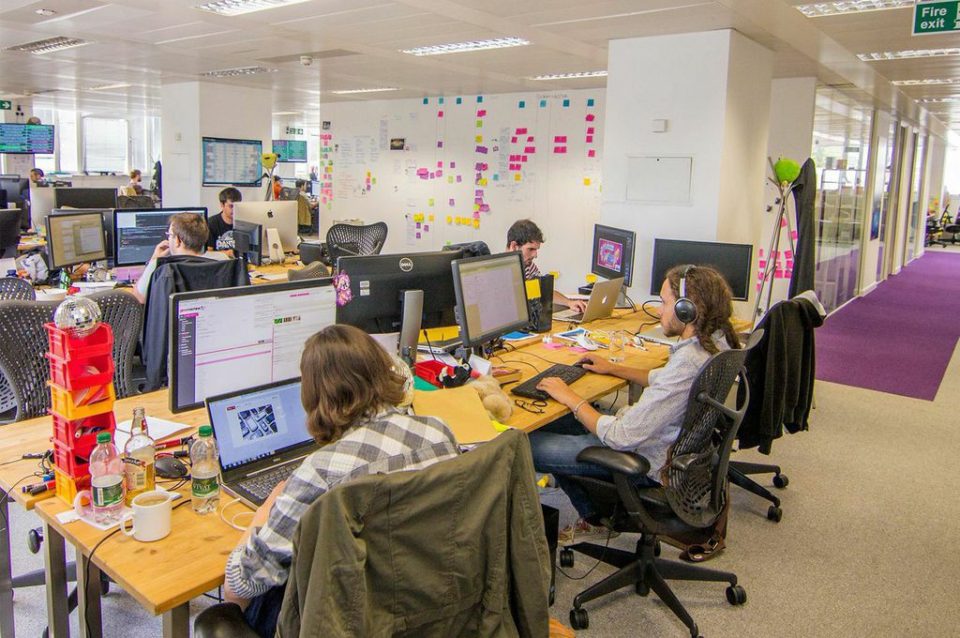 To anyone who wants to pursue a similar career, Raf suggests: "learn, be open minded, don't be afraid to ask questions, build a diverse network of people to learn from, don't surround yourself with people with the same ideas but look for different angles and approaches to get a balanced view. Try to do something you deeply care about, something that is worth fighting for, as there will be times when things get tough, when success seems hard to reach and if you're not passionate it's very difficult to get through those moments."
Comments
David Radd
David Radd is a staff writer for GameSauce.biz. David loves playing video games about as much as he enjoys writing about them, martial arts and composing his own novels.