Melinda Montano: Helping Developers Go Cross-Platform | Casual Connect Video
Going cross-platform can keep a game alive and played for years to come. - Melinda Montano
Click To Tweet
Going cross platform is an opportunity to increase your potential audience. It can please your current userbase and it can grow your lifetime revenue. Such a leap needs to be considered carefully. As Melinda Montano, Business Development Manager at Kongregate explained during their presentation at Casual Connect Europe, "Before you decide to go cross-platform, understand why you're doing it. Figure out the opportunity – do you want more revenue, users, prestige?" The complications developers often encounter when going from mobile to PC and vice-versa. These include perceived game value, freemium/premium, to the specifics of UX/UI changes. Melinda's talk, PC and Mobile: Going Cross Platform Post-Launch provides actionable insights for your cross-platform PC and mobile plans. One simple tip Melinda offered was: "In UI, the biggest thing to remember when going from PC to mobile is that we have hands. They cover the screen." For more, see the full lecture below.

Bringing People Joy with Gaming
Melinda Montano, Business Development Manager at Kongregate, was attracted to the games industry by a desire to do something that would bring people joy in their everyday lives and gaming fulfilled that goal.
At Kongregate, Melinda handles a wide variety of responsibilities including the first meeting with developers, evaluating the potential of their games, explaining how Kongregate's publishing program works, signing games to the portfolio and handling platform relationships.
Before moving to the games industry, Melinda worked as a scientist doing environmental consulting, including a lot of pollution remediation projects. This background honed skills in organization, analytical thinking and the ability to facilitate discussion, abilities that are certainly advantageous in their work today.
After deciding to change career directions, Melinda was fortunate to have a roommate who was already working in the games industry and knew of a company that needed some temporary help. Melinda ended up working in almost every department over four years promoting games at Humble Bumble. It was all a great background for the work they do today at Kongregate.
The Excitement of Starting the Publishing Relationship
What Melinda enjoys most about their work are the moments when a contract has been completed to work with a developer on a new project, especially the excitement of starting the day-to-day publishing relationship. "While my initial portion of the process is complete, knowing that we will be working hands on with the developer to make their game as amazing as it can be and bring it to the world is rewarding." Some of their proudest moments have come through working with developers who made the games they played growing up, especially the shareware-style RPG from the mid-90s.
One of the biggest challenges in this work is keeping up with the knowledge base, especially in mobile gaming, and being able to speak knowledgeably about it. Fortunately, Melinda is part of a team that think thoughtfully and analytically about gaming.
Unique Titles
The games Kongregate look for are unique titles with a solid mechanic and that would benefit from a publisher relationship. And, not surprisingly, their best form of marketing is working to create a great game that will get a feature on Apple or Google.
The most important trend coming in the game industry in the next few years, according to Melinda, are real world interactive games, such as we have already begun to see with AR and location-based games like Zombies Run! And Pokémon Go.
Finding the Best Developer/Publisher Relationship
Melinda emphasizes that the most important things they keep in mind when working with developers is their individual resources and needs. For example, if the team consists of only a few people, things like marketing and ad mediation assistance will be most helpful to them.
When a developer is looking for a publisher, they need to find one strongest in the elements needed for their particular game. Melinda describes, "If a developer is going free-to-play for the first time, find a publisher who has a record of helping games work out the best strategies to do so. Genres matter too, as publishers may have more experience in certain genres that would be beneficial in the relationship."
If a developer is going free-to-play for the first time, find a publisher who has a record of helping games work out the best strategies to do so. – Melinda Montano
A developer will find it most beneficial to work with a publishers if they have clearly defined what they need from the relationship. It might be, for example, an advance to complete developing the game, or knowledge the publisher brings about of best practices, marketing or ad mediation or any of the other tasks a publisher can help with.
Going Cross-Platform
Going cross-platform with a game is an important decision that can allow it to reach a much larger audience and generate increased lifetime revenue. And there is potentially shorter development times to secondary platforms. It also allows developers to become more familiar with alternate platforms for future games.
Melinda is well aware of both the advantages and difficulties of taking games cross-platform. They insist, "It is easier than ever to take games cross-platform straight from the game engines they are made with rather than having to contract a porter. At Humble Bumble, I saw first-hand the issues that could come up with graphics and sound libraries that would not port from one platform to another."
The biggest monetization issue that could arise with taking a game cross-platfom is the difference between free-to-play and premium. Melinda points out that a game loop will work best, as a rule, as it was originally done; switching strategies for a different platform can be difficult and costly in development time. If a game works best as premium, they see no issue with taking it premium on mobile as long as the developer is realistic about installs and profits. Another big consideration they see is energy systems if the game is going from free-to-play mobile to PC. Energy systems provide hard stops to play; this is much less acceptable in PC gaming with its potential for longer play sessions.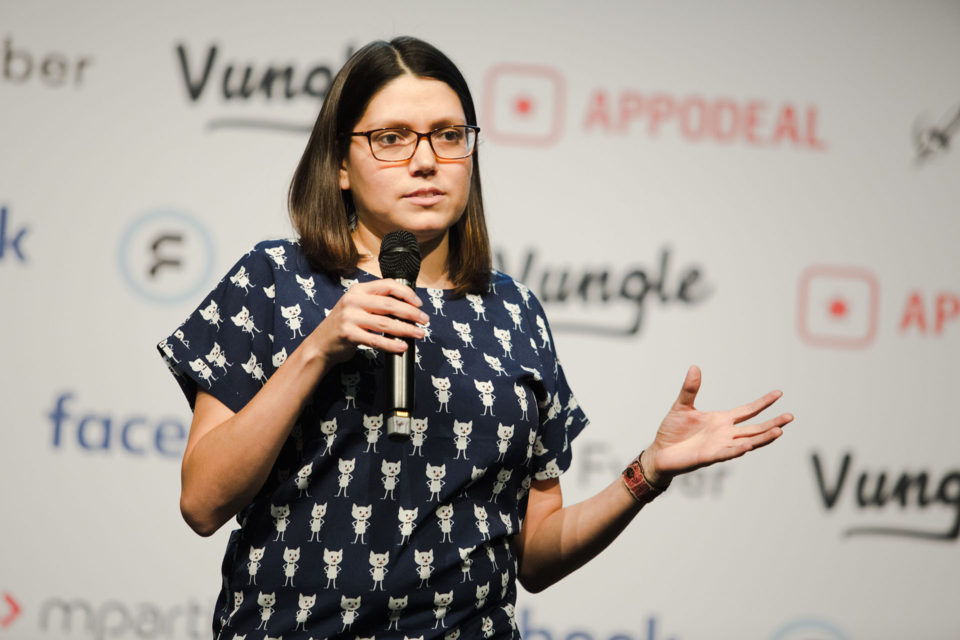 Pitfalls and How to Avoid Them
So, the first challenge in taking a game cross-platform is how easily it can be ported to another platform. Although this is improving, some engines originally made for PC gaming don't support mobile. The same situation applies to mobile; games may be made for native iOS or in mobile engines that are difficult to bring to PC. In addition, differences between Windows, Mac and Linux are a consideration.
There are additional pitfalls: control considerations, audio, UX/UI, platform relationships and others. Melinda recommends, "Brainstorming the list of changes before deciding to go cross-platform will give a starting point and present the feasibility and difficulty level of doing so. Game development will always throw obstacles in the way, but going cross-platform can keep a game alive and played for years to come."
Comments
Catherine Quinton
Catherine Quinton is a staff writer for www.gamesauce.org. Catherine loves her hobby farm, long walks in the country and reading great novels.