Introducing Eastern and Southern European Finalists for Indie Prize Singapore 2017
Developers from six countries will represent Eastern Europe at Indie Prize during Casual Connect Asia in Singapore. Five games from Poland, two games from Spain and one game from Czech Republic, Russia, Cyprus, Italy and Turkey.
The single representative from Italy is the game Downward. The game was nominated by Indie Prize nomination partner in Italy: Codemotion Rome. Codemotion is the biggest tech conference in EMEA. It is about all programming languages and technologies.
Game Title: Downward
Developer: Caracal Games Studio S.r.l.s.
Platform: Windows PC, Linux, Steam OS
Website: http://www.downwardgame.com/
Country: Italy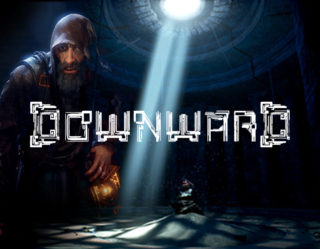 Downward is a first-person open-world parkour adventure set in the medieval ruins of a post-apocalyptic world. Centuries after a cataclysmic environmental event, you must seek out the mysterious artifacts that could have a role in explaining the "End of the Earth". As a lone traveler, you will embark on a daunting journey through beautiful but treacherous terrains of past civilizations.
Awards:
Tim Willits Indie Award at Gamerome, Rome 2016
Best Game at Codemotion Rome 2017.
Mariusz Szypura is a Polish developer who visited pretty much every Indie Prize addition all over the world with his award winning game: Steampunker. At Indie Prize Singapore 2017 Mariusz will showcase Steampunker VR Periscope Shooter and Steamburg.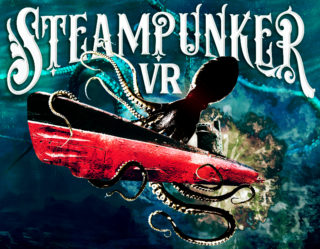 Game Title: Steampunker VR Periscope Shooter
Developer: Telehorse
Platform: iOS, Android, VR mobile
Website: http://telehorse.pl/
Country: Poland
Steampunker VR is a new game made by Telehorse. The studio specializes in steampunk video games and Steampunker VR is their first production made for VR devices. There are five levels and the player can experience the VR in a first person shooter and a finding hidden objects game. Steampunker VR has been available for Gear VR since the 11th of January 2017. The game was initially developed as a VR version of one of the challenges from Telehorse's award-winning Steampunker. When the first level was well received by players and journalists at game shows, the company decided to expand and develop it as an independent game.
In Steampunker VR the hero called Vincent is in the submarine. The gameplay starts at the point in the original game where Vincent is trying to escape the city of Steamburg attacked by evil robots from space. The first level sees him fighting the robots which surrounded the vessel on the surface. The player has to navigate and shoot all the robots. The task gets harder and harder as the robots approach the submarine from all directions. In the following chapters he is fighting underwater monsters, sailing between sea mines and finding the missing pieces of a diving suit. While the five levels are connected into a story, a player has access to all of them and can enjoy any level they want.
Awards:
Finalist of INDIE PRIZE at Casual Connect Tel Aviv 2016
Finalist of INDIE PRIZE at Casual Connect Europe 2017
Finalist of Best VR Game Indie Cup at White Nights Prague 2017
Official selection at Taipei Game Show 2017
Game Title: Steamburg
Developer: Telehorse
Platform: iOS, Android, Desktop Win, Desktop Mac, TV
Website: http://telehorse.pl/
Country: Poland
The game takes place in the same steampunk universe as Telehorse's award-winning Steampunker. Once again we meet Vincent, our Steampunker hero, who engages in combat in the town of Steamburg, fighting evil robots from outer space. Vincent is a scientist who volunteers to go to Steamburg, a city overrun by evil robots, to conduct tests on a new weapon and search for his missing fiancé, who was last seen in the city when the robots launched their offensive attack. Vincent's only weapon are small electro-bombs. Such a bomb cannot destroy the robot, though. It can shock him for a while, lure him or turn on a mechanism which opens a gate or a bridge and allows Vincent to move further. Vincent has to walk through Steamburg's streets, choosing his route very carefully, so that the robot chasing him is destroyed when it hits upon a high-voltage electrical device.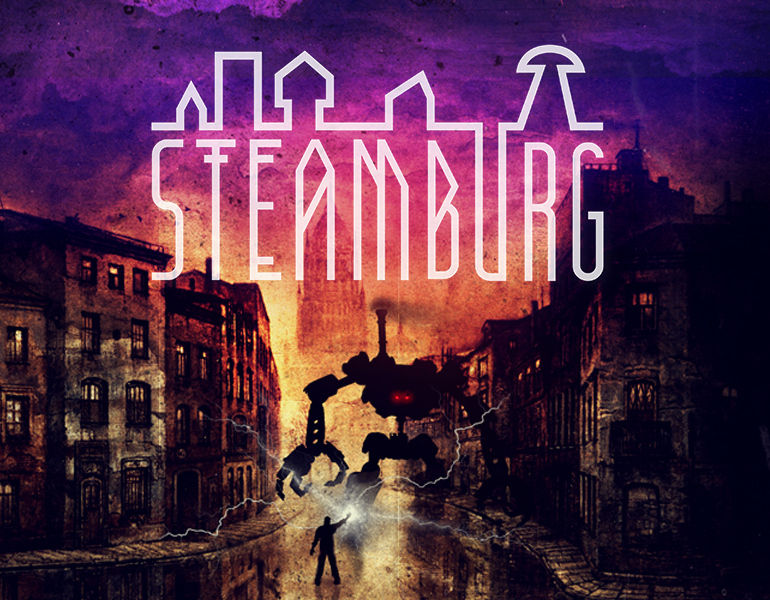 The difficulty level varies a lot. The task seems fairly easy in the first scene. Once you progress further, you need to try much harder to make various walking and flying robots hit straight upon a giant Tesla coil.
In some locations after destroying a robot the player may enter spaces where he will find messages from Vincent's fiancé and other escapees. Narrative-game enthusiasts will enjoy multiple objects that allow them to piece together the story of the love between a young scientist called Vincent and the daughter of a wealthy general.
As was the case with Steampunker, one of the game's strengths lies in its excellent steampunk-style artwork. An original score for the game was once again composed by Silver Rocket.
Awards:
BEST UPCOMING GAME AWARD at 13th IMGA GLOBAL San Francisco 2017
INDIE GAME CUP for Best Storytelling at White Nights Helsinki 2016
CONTEST WINNER EVENT 2016 by adoptmygame.com
GRAND PRIX nomination at White Nights Helsinki 2016
Finalist of INDIE PRIZE at Casual Connect USA 2015
Finalist of INDIE PRIZE at Casual Connect Tel Aviv 2015
Finalist of INDIE PRIZE at Casual Connect Europe 2016
Finalist of Indie Showcase at Digital Dragons Krakow 2016
Official selection at Tokyo Game Show 2015
Official selection at Taipei Game Show 2016
Official selection at Game Access Brno 2016
Official selection at White Nights St Petersburg 2016
Official selection at White Nights Prague 2017
Game Title: The Wizards
Developer: Carbon Studio
Platform: VR desktop/ console
Website: http://carbonstudio.pl
Country: Poland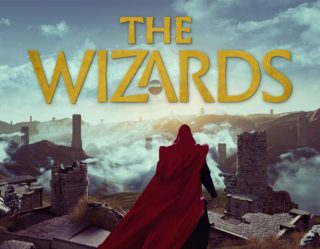 The Wizards is a VR spellcaster in which you step into the shoes of a wizard who has to defend the realm from hordes of monsters.
Immerse yourself in a beautiful fantasy world. Use motion controllers to destroy your enemies by weaving magic into lightning, fireballs, and other elemental spells. Chain combos and use different tactics against the hostile creatures. Make the game as challenging or as casual as you like with Fate Cards, and become the hero you've always wanted to be with powerful spells at your fingertips!
The game is in alpha state, scheduled to release on Steam Early Access this Spring.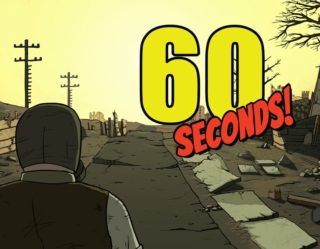 Game Title: 60 Seconds!
Developer: Robot Gentleman
Platform: iOS, Desktop Win, Desktop Mac
Website: http://robotgentleman.com/
Country: Poland
60 Seconds! is a dark comedy atomic adventure of scavenge and survival. Collect supplies and rescue your family before the nuke hits. Stay alive in your fallout shelter. Make difficult decisions, ration food and hunt mutant cockroaches. And maybe survive. Or not.
Award:
60 Seconds! is IndieCade 2015 finalist
Game Title: Jumping Joe!
Developer: Power Up Game Studio
Platform: iOS, Android
Website: http://powerupgamestudio.com/
Country: Poland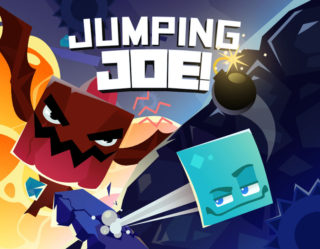 Jumping Joe is a casual fast-paced arcade game with procedural level generation that test your jumping skills to the limit. Somewhere in deep pits of his dimension a volcanic eruption began devouring Joe's world. The only way to survive is to go up and fast!
Award:
Adopt My Game Audience Award at Good Game Expo 2016
Two games will represent Spain at the international Indie Prize showcase during Casual Connect Asia 2017 in Singapore: Almost a Hero developed by Bee Square and Monster Prom developed by Beautiful Glitch.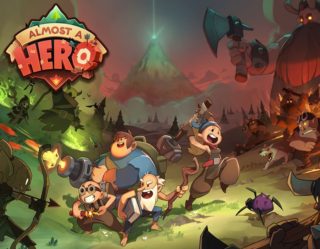 Game Title: Almost a Hero
Developer: Bee Square
Platform: iOS, Android
Website: http://www.beesquare.net
Country: Spain
Almost A Hero is an RPG clicker game where nine of the most useless idiots embark on a quest to be slightly less useless idiots. They say never give a loser an even chance. We say different.
Nine deeply unique and deeply flawed individuals have been chosen for greatness. Heroic, noble, enlightened… Just three of the many words they can't spell. They will set off on an epic journey that will turn them from zeroes to almost heroes… or dead people. More likely the latter. Join these nine zeroes on a quest to become heroes in an ancient land. Train them to learn battle skills, magical powers and which end of a sword is the business end.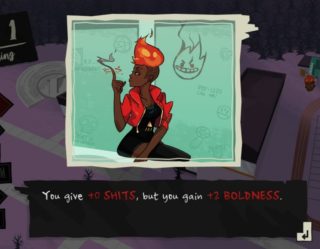 Game Title: Monster Prom
Developer: Beautiful Glitch
Platform: Console, Desktop Win, Desktop Mac
Website: http://monsterprom.pizza/press/sheet.php?p=monster_prom
Country: Spain
Go through all kinds of absurd and funny situations to raise your stats and seduce one of your classmates. Beautiful art, witty dialogues and hard choices are the main ingredients of this competitive/cooperative (1-4 players) dating sim.
Monster Prom has achieved all this:
Multiple Let's Play youtube videos. The biggest one was done by Jesse Cox
Dodger and the Super Beard Bros, with +120,000 views
402% on our Kickstarter campaign, raising +32,000€
Major acceptance on China. +2000 times the content has been shared on Weibo and around half of our comments on Greenlight were from Chinese audience
Got selected by Indienova and the Gutenberg Project to get a total free Chinese translation
Received lots of fanart even with the game not being yet released
Selected by the INDIE MEGABOOTH to showcase the game during the GDC
Selected to be showcased during the GDC European Showcase
Lots of good responses from people that have played or seen the demo, including people from Blizzard, Microsoft, Sony, Mojang, Telltale and other major companies
Game Title: Calming Lia
Developer: Mingle Games s.r.o.
Platform: iOS, Android
Website: http://mingle-games.com/
Country: Czech Republic
Save a little Lia from her nightmares! Calming Lia is a relaxing match-three game. Like a lullaby, it is best played at night before sleeping. Help Lia and her plush friend, Bao the bear, rescue her dreams from the horrors of evil Boogie Man!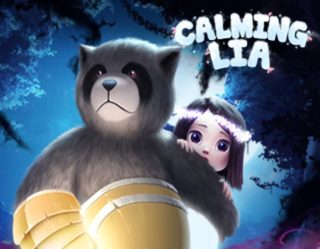 Journey with Lia and Bao through a dreamland and experience the enchanting visuals, captivating soundtrack, and unique, challenging puzzle gameplay. Collect magical jewels, glittering diamonds and shining gold – a charm collection that is sure to calm a woman's heart.
Calming Lia is a finalist at White Nights Prague 2017 and nominee for best art, App Store featuring in 107 countries in "New Games We Love".
Mushroom Wars 2 was nominated to Indie Prize by Indie Prize nomination partner in Ukraine – GTP Indie Cup. GTP Indie Cup gather all talented CIS indie developers to give them a chance achieve international success!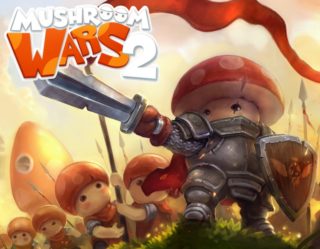 Game Title: Mushroom Wars 2
Developer: Zillion Whales
Platform: iOS, Desktop Win, TV
Website: http://mushroomwars2.com/
Country: Russian Federation
Mushroom Wars 2 is action-packed real-time strategy game with a variety of multiplayer modes and challenging single-player campaigns. It features leagues with award system, ranked matches, up to 4-player battles, two-player coop, custom games with friends in free-for-all or team-based matches.
Awards:
One of the Best App Store Games of 2016, according to Apple
Best in Show at VK Fest 2016
Igromania Choice Award at VK Fest 2016
Best Mobile Game Nominee at DevGamm 2016
Best Mobile Game at GTP Indie Cup 2017
Game Title: Roundrick
Developer: QUMARON
Platform: iOS, Android
Website: http://qumaron.com/roundrick-en
Country: Cyprus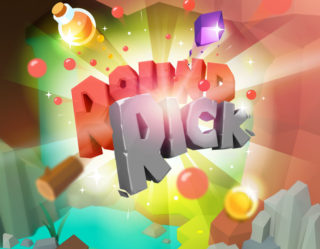 This is a story about endless war between square and round worlds. The world of cute Balls was attacked by evil creatures called Bricks. Aggressive Bricks enslaved Balls and made their world squared. The player will fight with Bricks villains to release Balls. The game has more than 100 levels and above 60 quests, more than 80 animated characters, 18 animations and special effects on the levels, 15 users interfaces, 75 sounds and 4 soundtracks, 12 animations and effects in the game universe.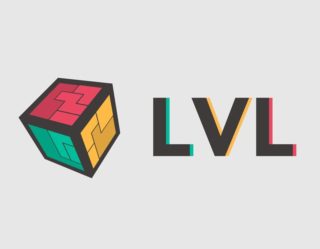 Game Title: LVL
Developer: SquareCube
Platform: iOS, Android
Website: squarecubegames.com
Country: Turkey
LVL is the new minimalistic puzzle that blends 3D into 2D with a twist! LVL forces players to think in 3D while solving puzzles in 2D. Most of the puzzles of LVL cannot be solved by interacting pieces on a single face. Players have to think possible solutions that involves replacing pieces on the current face and opposite face of it.
LVL was globally featured on Apple's AppStore. The rating average is 4.72.
---
The full list of Indie Prize Singapore 2017 finalists can be found at indieprize.org. Meet the developers at Casual Connect Asia 2017 on May 16 – 18, 2017, at Hard Rock Hotel Singapore, Resorts World Sentosa, 8 Sentosa Gateway in Singapore.
Join our Indie Prize Facebook community to stay updated about Indie Prize https://www.facebook.com/groups/870174783048528/
Comments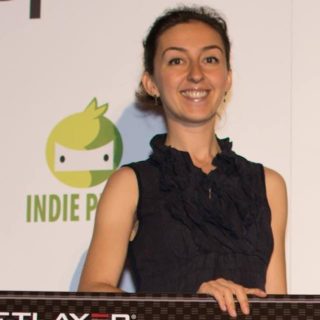 Yuliya Moshkaryova
Yuliya Moshkaryova is the Indie Prize Director and Senior Project Manager and Team Leader at Ukrainian indie studio Wildec LLC. Yuliya travels around the world to meet indie developers from every corner of the globe and to invite the best games to join the Indie Prize scholarship. Follow @MoshkaryovaYuli to stay updated about Indie Prize news and gamedev events.