Juliet Tzabar: Plugging Kids in to Mobile Education Apps | Casual Connect Video
Creativity is a muscle and you have to keep flexing it! - Juliet Tzabar
Click To Tweet
Transmedia is an entertainment super-system that enables children's favorite characters to travel across media platforms and it's now an audience expectation in children's entertainment. How do you approach this daunting expectation? At Casual Connect Europe, Plug-in Media's CEO Juliet Tzabar shared how the company approaches IP for kids games across platforms. In Juliet's talk entitled Approaching Transmedia in Children's Entertainment, Juliet observed that "Kids love to play as THEIR preferred characters". For more details of how Plug-in Media tackles transmedia, tune in to Juliet's full session below. Please note that there were some technical difficulties during the session which effected sound quality.

Juliet Tzabar is the CEO of Plug-in Media. Being the chief executive of a small studio, means Juliet gets to do a little bit of everything – including business development, operations, finance and marketing.
"I exec produce our games and animations too. I started at Plug-in when my business partner Dom asked me to join him – we'd worked together previously at a different company so we knew we could collaborate," Juliet noted. "The great thing about my role is the variety that it brings.  No two days are the same – and I need to wear a lot of different hats!"
"I'm working in a career that didn't really exist when I was at school but my entire career path has been about delivering stories in different media.  I love anything that combines words and pictures – and bringing technology into that mix makes its even more rewarding for me!" Juliet relates. "I hate the expression: 'Jack of all trades, master of none' – I've always had quite a broad skill set and I think that today's creative careers demand precisely that – keep doing a bit of everything – art, coding, organizing things and mix that with the entrepreneurial skills and you'll do OK in today's post-industrial world."
An Artist First
Juliet's earliest passions were artistic: "I was always drawing, designing and making things," said Juliet. "I used to create models of miniature worlds and design fashion – that directly led to my interest in theater design which I studied at post-graduate level."
Earlier in Juliet's career, she cut her teeth working as a TV art director and a digital producer, helping to set a basis for what she does today. "Working in the creative industries can be huge fun and very rewarding – in fact sometimes it doesn't even feel like work. However, I learned early on that you really need to put in the hours – there's no such thing as 9 to 5 in this job!"
Translating Brand DNA
Plug-in Media works mainly on making mobile games. While the company does a lot of work with TV IPs, Plug-in Media has also created its own original properties.
"It's very different to work on a project where there's no existing look and feel and you're developing that universe from scratch. It's really rewarding to invent your own world – its characters, environments and rules," described Juliet. "When we approach a TV IP it's always more than just translating a look to a generic game engine – such as a match-three clone. We're all about translating the brand DNA – all the tangible and the intangible elements that make up an IP."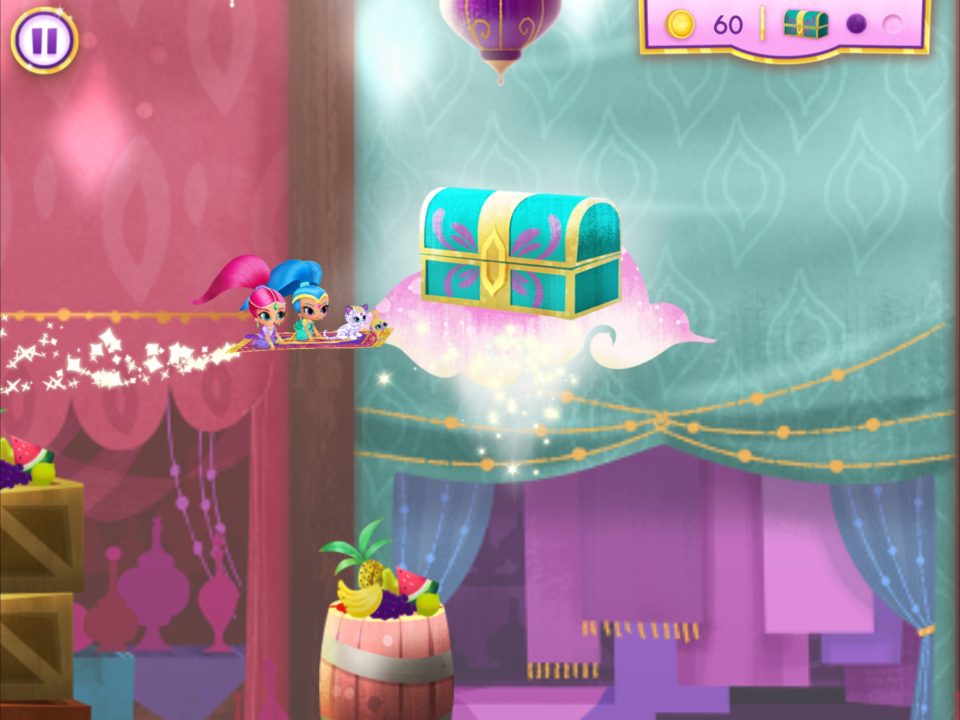 "Kids' properties are so much fun to work with – there's usually a good dose of humor in every property we work with and you get to spend all day coming up with crazy ideas! The biggest challenge is when you think about the huge range of developmental difference you encounter in the kids audience and how you make a game not only engaging but easy to learn," Juliet added. "We very rarely develop a game that's purely for fun – pretty much everything has an educational side to it – however it's the balance between the learning and the fun that directly impacts the success of the game! Not every game we make gets it right – but our best work does!"
Fun with Tee and Mo
As well as working on some of the world's leading children's IPs, Plug-in Media has also begun to develop its own brands – developing them on interactive platforms first before expanding their universe across different media.  Development always starts with a general theme.
"With Tee and Mo, it was to look at the relationship between a mum and kid – and to allow the idea as much time to breath as you can give it before you start to define it for one media or another," said Juliet. "That means really focusing on the world and its characters so that they will have authenticity and depth whichever platform they end up on."
"There is so much negativity around children's engagement with screen-based media and yet there is plenty of evidence to show how beneficial the right media can be – particularly when it's a shared experience between a parent and a child," added Juliet. "Tee and Mo is about giving kids and their caregivers the opportunity to engage over a shared media experience and to see their relationship reflected back at them."
Designing original IP is very different, design-wise to following an established brand. Juliet indicates that the company begins a project by getting inspiration from as many places as possible, running a private Pinterest board where the whole team contributes ideas.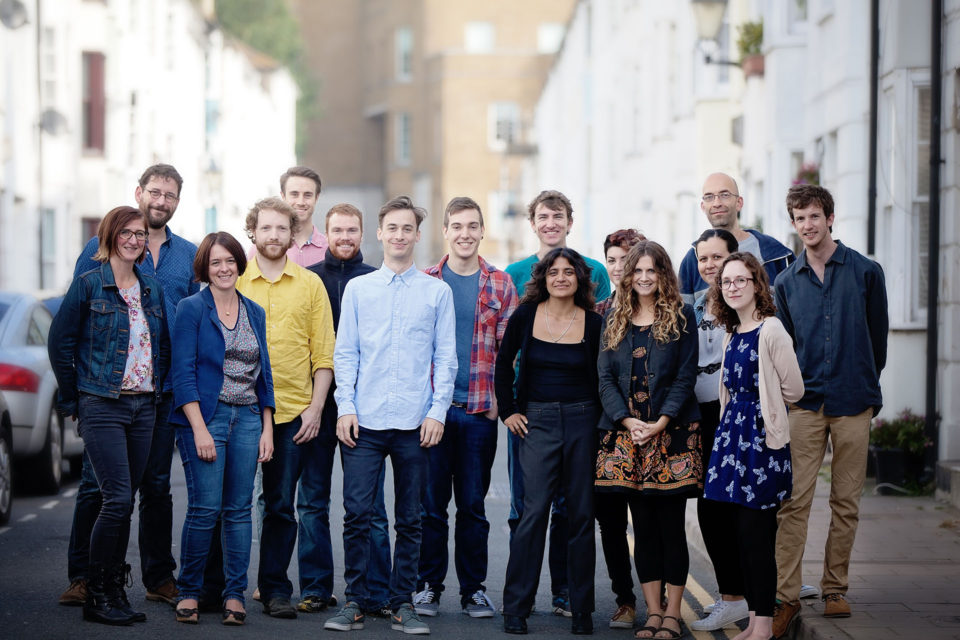 "We do a lot of work-for-hire, which demands being creative on demand!" said Juliet. "Obviously there are times when the ideas don't flow but creativity is a muscle and you have to keep flexing it!  When you're really stuck emptying your mind helps – exercise such as a brisk walk or seeking inspiration elsewhere – cinema, art, literature…"
Helping Kids Learn through Games
Getting kids involved in development early can put them on a path to creating games of their own at a very early age. It's easy to find both toys and games that help teach coding for almost all ages these days.
"When I learned to code I would copy out lines of Basic from magazines and run programs – it was all very dry and quite hard to detect when you made mistakes," noted Juliet. "Now there are so many physical computing interfaces to have fun, and learn to code with, they're really appealing toys and widely accessible."
"We've tackled so many different learning topics with our games over the years, numeracy, literacy, music, and then lots of different pro-social topics," added Juliet. "It's so much broader than saying they'll improve their fine motor skills!"
Finding the Right Audience
Juliet describes game development as being a smoke and mirrors act to make technology achieve your desired outcome. There are always challenges to overcome, particularly on mobile, but Juliet says creative problem solving eventually leads to better products in the end.
"Delivering to an international audience has always been an important part of our strategy and over the years we've exported our services to the U.S., Middle East and other European countries," said Juliet. "The children's content business really couldn't operate without this international perspective. There are of course challenges and your products will always perform better in some markets than in others but by tackling universal themes there is so much opportunity to enrich children's lives via media on a global scale."
In testing their games for this wide audience, Plug-in Media outsources its cross-platform and cross-browser testing. "We're generally of the view that when you're close to the game you can't test it as effectively as you can with a fresh, objective set of eyes!" said Juliet. "We often outsource user testing but also make the most of the parents in our company and run informal sessions with their kids, and with a network of local schools, clubs and nurseries."
Considerable Acclaim
Juliet describes the company as being focused on creating global, cross-platform children's IP under a new model – a production company that doesn't define itself by its media output. Considering the acclaim and success the studio has received so far, Plug-in Media is already well on its way.
"We have won 4 BAFTAs for our interactive work and have won 3 times within the same Children's media interactive category," said Juliet. "There's nothing like a bit of external endorsement to make you feel proud of your career and the nice thing about a BAFTA is that it's an award you don't need to explain to your mum!"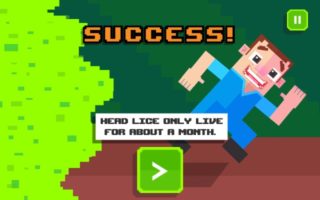 Reaching this level, Juliet describes it as a massive team effort. "I hope that the team thinks I give them a fair amount of autonomy – I'm not a micro-manager!  I expect them to be quite self-motivated and very committed!" Juliet emphasized, adding that the company wants workers to be hardworking and committed but always flexible, "This is a fast-moving industry and there's no time for people who aren't prepared to adapt!"
Women Have a Place in the Games Industry
Juliet is a lover of deep narrative games, set in fantasy worlds, though there's little opportunity to make those games in the current set up of Plug-in Media. Recently they have worked on a VR game and Juliet is expecting big things in terms of delivering immersive narratives in virtual reality.
"We've been watching the VR space carefully and already delivered our first VR experience for the BBC last year.  However I think the children's content space is going to be slightly slower to pick up on this trend, until some of the health and emotional concerns have been allayed," Juliet noted. "For that reason I think AR has more potential for kids."
When asked about what they would want to change about the industry, Juliet said, "I wish people could be more generous with their data – we have so much to learn from each other but it's so challenging to model business cases and scenarios for marketing, revenues and downloads unless there is freely available, accurate data out there."
In addition to openness, Juliet also says she wants to see a more diverse and open gaming industry. "I get to go to animation/TV events as well as games events and I can clearly say that there are far fewer women at the games conferences. If there's one thing I can achieve, it is giving visibility to the next generation of women that they have a place in the games industry," Juliet concluded.
Comments
David Radd
David Radd is a staff writer for GameSauce.biz. David loves playing video games about as much as he enjoys writing about them, martial arts and composing his own novels.