Meet the Indie Developers from Eastern Asia and India
Developers from China, Hong Kong, Japan, South Korea and India will showcase their games at the international Indie Prize showcase during the 40th edition of Casual Connect Asia in Singapore.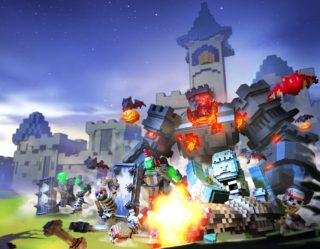 Game Title: Pixel Gear
Developer: Oasis Games Ltd.
Platform: Console, VR desktop/ console
Website: http://en.console.oasgames.com/
Country: China
Pixel Gear is a colorful 3D pixel shoot-em-up with a variety of humorous cartoon monsters, zombies and ghosts as enemies to defeat. The game includes six levels that are filled with a variety of interactive objects that exhibit entertaining reactions when hit, and a host of upgradeable weapons as well as defensive objects.
Players will combat witches, skeletons, and ghouls, while collecting coins to unlock various weapons and upgrades to prepare themselves for the thrilling boss battles that end each level. Gear up and blast your way through the various levels to achieve the highest score!
Two weeks after the launch on Oct 20th, 2016, Pixel Gear entered the popular list in PSVR section of PlayStation store. It has been highly recommended by Hardcore Gamer, with a 80/100 critic review, saying "Pixel Gear is another bright spot in the PlayStation VR's lineup. This digital-only release gives players some of the best shooting action on the device so far and is great to break up RIGS play sessions for when you still want to do some shooting, but want something a bit more relaxing." With the extraordinarily accurate aiming experience brought by the amazing combination of the game play settings and the PlayStation DualShock control, Pixel Gear has won lots of compliments from the players. Introduced by PlayStation Blog not only in America, Europe, but also in Asia, Pixel Gear is a pixel shooting game that you better not miss!
Game Title: Abi
Developer: Max Wang
Platform: iOS, Android
Website: http://abi.lilithgames.com/
Country: China
Abi is a beautifully crafted puzzle adventure game that will take you on a trip to a future in which the world looks different from what you know, but not so different as not to see were it came from. In a world where the human heritage is visible in a myriad of details but no actual humans seem to remain, Abi and DD, two robots, search for their friend, their own past and the secret of what happened to the world they used to know. In Abi, you will travel across a multitude of different environments, from industrial areas to empty desert sands, overcoming adversity and challenges along the way. You will have to switch between Abi, a small robot programmed to assume an educational role, and DD, a large and heavy industrial robot, in order to solve different kinds of problems. Experience the moving trials and tribulations of the robots and slowly discover the mystery of the sudden disappearance of humans from the world.
Abi is now nominated by the IMGA Awards and was showcased at the Pax East Exhibition in March in Boston, U.S.
Game Title: Siege Landing
Developer: Game Moon
Platform: Other mobile platform
Website: www.gamelune.com
Country: China
This is a classical tower defense game, however developers added more RPG elements into the game, users can upgrade heroes level, equipment level. The story is based on bubonic plague period. Developers let users think the plague is from the New World that is the Geographical Great Discovery time. However, that's not the origin, and developers take the users go to the west of USA, with the cowboys; go to Aztec, Mediterranean, Arabic, Siberia, volcanic area (Japan) and China. Finally, the big boss is Genghis Khan, the plague is from the Mongolia grassland.
Game Title: DYING: Reborn
Developer: Oasis Games Ltd.
Platform: VR desktop/ console
Website: http://en.console.oasgames.com/
Country: China
DYING: Reborn is a dark, horror-themed puzzle game that creates a unique first-person room escape experience.
Six chapters in a twisted story featuring Mathew, the main character who went out to look for his missing sister, only to find himself waking up in a dilapidated and eerie hotel with seemingly no way out.
Classic puzzle-solving gameplay reminiscent of adventure game classics mixed with impressive first-person visuals that make for a gritty and immersive experience.
Fans of movie series such as Saw need to look no further: a mysterious fish-head nemesis, a grudge, a series of never-ending trials and a shocking ending will satisfy all your needs.
Game Title: Mini Legend 2.0
Developer: Twitchy Finger Ltd.
Platform: iOS, Android
Website: www.twitchyfinger.com
Country: Hong Kong
Racing Simulation Game based on the Mini 4WD Model Cars. Mod, customize and race in story mode or against global players in PVP or Team Racing. There are over 300 customizable parts.
Featured game on both iOS and Google Play, 2016 Google Play Best Independent Game Award, Hong Kong ICT 2016 Best Digital Entertainment Silver Award.
Game Title: Rainbowtail
Developer: Minidragon Limited
Platform: iOS, Android
Website: www.rainbowtail.net
Country: Hong Kong
Rainbowtail is a mobile game with a unique twist on the popular match-3 genre. Powerups have been replaced with collectible pets, which opens up a new world to explore. By collecting and raising pets, players can fight against monsters directly on the gameboard. Every pet has unique skills and blast shapes, making for deep strategy inside simple gameplay.
The Guardian selected Rainbowtail as 20 Best New iPhone Apps and games on the week it was released. On average, the game receives 4 – 5 star ratings from players. Rainbowtail won second place at GMGC Manila's Indie Pitch Arena, with a judge commenting that it was a "very clever take on match-3".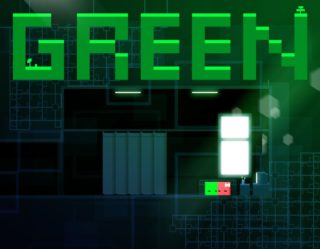 Game Title: GREEN
Developer: AoyamaMasaya
Platform: Desktop Win
Website: http://site706721-9355-7544.strikingly.com/
Country: Japan
Simple operation, difficult action puzzle, find her who has disappeared…
GREEN was showcased at Tokyo Game Show 2016 and Taipei Game Show 2017.
Game Title: Seaking Hunter
Developer: GameAttack
Platform: iOS
Website: http://gameattack.simia-mimus.com
Country: Japan
Seaking Hunter is an underwater boss shooting game for iPhone using the tilt mechanic. Your mission is to hunt down giant underwater creatures that we thought didn't exist. Evade their claws, tentacles and counterattack with powerful attacks.
Seaking Hunter received S rank review from Edamame reviews, positive reviews from 4gamer.net, games.yahoo.co.jp and bbs.feng.com.
Game Title: Nemo_DO
Developer: GGHF
Platform: Desktop Win, Desktop Mac
Website: http://teamgghf.wixsite.com/gghf
Country: South Korea
Nemo_DO is a puzzle action game. A player has one controller but each character is in two screens simultaneously. Achieve the goal and control both the characters. This game has two modes: a single-player and a multiplayer mode. Each mode provides different and unconventional fun.
Achievements:
Official selection of Busan Indie Connect Festival 2016**
Official selection of Taipei Game Show IndieHouse 2017**
Nominated for Global Indie game Festival in Seoul 2016**
Game Title: Darkarta: A Broken Heart's Quest
Developer: Tuttifrutti Interactive
Platform: Desktop Win
Website: www.tuttifrutti.in
Country: India
What will you give up to save your only daughter from death? Travel along, on a mother's epic and frantic quest for her missing daughter to the lost civilization of the Indus Valley. Enter the enchanted 'Netherworld'; neither Heaven nor Hell where your fate was written in blood and which whispers of true love. This is a multi award winning epic adventure game.
The game was Game Connection America 2017's Best Quality of Art, Popular choice runners up and 3 other nominations (Top 5)
Game Title: Mukti
Developer: underDOGS Gaming Studio / Wandermind Labs
Platform: Desktop Win, Desktop Mac
Website: http://underdogsthestudio.com
Country: India
Mukti is a first person adventure exploration game set up in India. Arya is back in India to see her grandfather Vikram in a museum that he owns, only to her surprise she finds him missing. Vikram Roy, was on his biggest excavation to the mesmerizing lands of Sundarbans in West Bengal for discovering the ruins of Pala Dynasty. Nearing the end of excavation, news broke out all over India that Vikram and his colleagues executed mass killing of a tribe protecting the dynasty to acquire the century-old artifacts from the excavation and they are on the run.
Explore the museum filled with rich Indian heritage and culture to unfold the truth behind the mystery and Vikram's whereabouts, all in this beautiful Indian Museum. This is a one of a kind story based narrative game with rich Indian heritage and culture coming from India.
Where is My Way was nominated by Indie Prize nomination partners in India – GameFest, which is a gathering of creative people for the purpose of planning, designing, and creating one or more games within a short span of time. Creative people are generally made up of programmers, game designers, artists, and others in development-related fields.
Game Title: Where is My Way
Developer: Maxin Games
Platform: Android
Website: https://www.facebook.com/maxingames/
Country: India
Where is My Way is a adventurous, learning game for high school students. Students can learn physics and can simulate physics problems for better understanding of the subject.
The game won 1st prize in Gamefest 2016 conducted by GameDoora.
Game Title: The Bonfire
Developer: Xigma Games
Platform: Android
Website: http://www.xigmagames.com/
Country: India
The Bonfire is a incremental, simulation hybrid. The player must collect resources, construct buildings, manage workers and craft items to survive the wild animal attacks during nights. Slowly the player will gain access to advanced building and crafting options, discover and trade with new civilizations and confront magical monsters.
Game Title: Play God
Developer: Weloadin Studio, LLP
Platform: iOS, Android
Website: www.weloadin.com
Country: India
Play God is a turn based puzzle adventure game. The game is set on a broken world which has been rocked by meteorites. Explore and rebuild the world again.
Game Title: Melody Streaks
Developer: Beeble Games
Platform: iOS
Website: www.beeblegames.in
Country: India
Melody Streaks is the smallest musical instrument in the world. Just tap accurately at the turns and you will be playing your favourite songs along the way!
Melody Streaks was an Indie Prize Berlin 2017 nominee.
Game Title: GLOBE – In a State of War
Developer: Optimum Games
Platform: Android
Country: India
GLOBE is a arcade action space shooter with rogue lite elements. The game focuses on fast paced gameplay and exhilarating space action. Aliens have attacked the patrol station in space and all the astronauts have been dislodged from the space station. The pilot has to eliminate all threats and save all astronauts. Equip over 40 Mods with 100's of combinations to complete all the phases and save the astronauts. Destroy the aliens and asteroids and earn SpaceDust. Upgrade your ship with collected SpaceDust and continue your journey.
---
The full list of Indie Prize Singapore 2017 finalists can be found at indieprize.org. Meet the developers at Casual Connect Asia 2017 on May 16 – 18, 2017, at Hard Rock Hotel Singapore, Resorts World Sentosa, 8 Sentosa Gateway in Singapore.
Join our Indie Prize Facebook community to stay updated about Indie Prize
https://www.facebook.com/groups/870174783048528/
Comments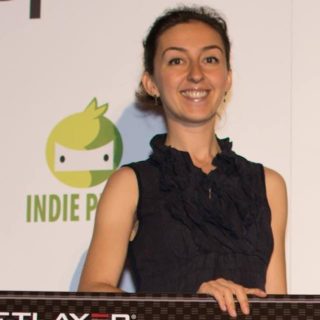 Yuliya Moshkaryova
Yuliya Moshkaryova is the Indie Prize Director and Senior Project Manager and Team Leader at Ukrainian indie studio Wildec LLC. Yuliya travels around the world to meet indie developers from every corner of the globe and to invite the best games to join the Indie Prize scholarship. Follow @MoshkaryovaYuli to stay updated about Indie Prize news and gamedev events.