Experts Will Dissect Games Ecosystem To Guide Attendees To Success At Casual Connect USA 2018
The games industry thrives on leaders and innovators who know the ins and outs of the entire games ecosystem – not just game development, but business operations, legal issues, social impacts, and the ebb and flow of time's arrow. In Casual Connect USA 2018's Industry & Leadership track, attendees will learn the details of this ecosystem to help them take their games, projects, and businesses to new heights.
Disney Keynote
The conference's keynote speaker, Disney Consumer Products & Interactive Media SVP of Games & Interactive Experiences Kyle Laughlin, will open the track and the conference with his lecture on developing interactive experiences for gamers. His lecture will involve a multi-platform approach to the topic and include key considerations that should be taken in order to appeal to a broad audience. The keynote is particularly fitting since Casual Connect USA 2018 will be taking place at the Disneyland® Hotel in Anaheim, California.
Game Design
Game design is, of course, the backbone of the games ecosystem – and speakers at Casual Connect USA 2018, such as Netmarble US's Simon Sim and Game Insight's Anatoly Ropotov, will tackle a variety of issues within this arena.
In a solo-presentation, Simon will discuss continental barriers when he details how the company took an Asian game with uniquely historical Asian intellectual property (IP), Lineage 2: Revolution, and made it into their biggest Western launch in history. In a separate lecture, Anatoly will shed light on how to make a successful mobile esports game that professional players, esports enthusiasts and casual players alike will enjoy; using their game Guns of Boom as an example of how to overcome issues such as making first-person shooters (FPS) work on a touchscreen.
Business Issues
Whether it's advertising, user growth, or funding that you're looking to learn more about, the gaming veterans at Casual Connect USA 2018 will have you covered. Experts from Consumer Acquisition will reveal their secrets for achieving profitable mobile app user acquisition from Facebook. Knowledgeable panelists from PikPok, Color Switch, BoomBit, Fifth Column Games, and Appodeal will discuss how monetization impacts retention rates, which monetization type works for specific apps, how to choose the right cross-promo tools, and how to navigate the line between making a living for yourself and doing what's best for your users.
In a panel of billion-dollar global game publisher-investors from FunPlus, Modern Times Group, NCSoft, and NBCUniversal Media, experts will detail investment criteria, routes to M&A, value delivered in greater revenues and profits, and market trends. Creators and stewards of some of the most iconic franchises in game history, including representatives from Turtle Rock Studios, Skydance Interactive, Insomniac Games, and Manticore Games, will discuss the real business of game development – including how much the business has changed over the years and what parts stay the same.
Current Events
Speakers from Kelley Drye & Warren LLP and Odin Law & Media will ground things in current events that are shaping and impacting the games industry. Kelley Drye & Warren LLP Partner Steve Augustino will provide a lawyer's briefing on net neutrality – cutting through the noise to explain what net neutrality really means, what the new rules do and do not permit, and what to expect in the appeals process.
Odin Law & Media Attorney Brandon Huffman will discuss the importance of pushing boundaries and the value of the 1st Amendment which protects free speech in the United States. His lecture will explore the history of video games as expression and legally protected speech – as well as the future of video games as a tool for dissent. "In today's political climate, all media is under increased scrutiny and pressure. Developers should be aware of this history and its potential future impact."
Networking & Discounts
Outside of the Industry & Leadership track, attendees can expect three days of educational lectures, panels, 1-on-1 mentorship, and workshops spread across 14 different tracks at Casual Connect USA 2018 – including, but not limited to, esports, audio, emerging tech, casino gaming, and liveops. Attendees will also get to enjoy three major networking parties, unlimited free use of the conference's meeting system, a large exhibitor area, and the Indie Prize Showcase.
Since the conference is taking place at the Disneyland® Hotel, attendees can also take advantage of substantial discounts on hotel booking and Disneyland® Resort Theme Park tickets. Those interested in learning more or purchasing a pass can do so at Casual Connect USA's official website.
Comments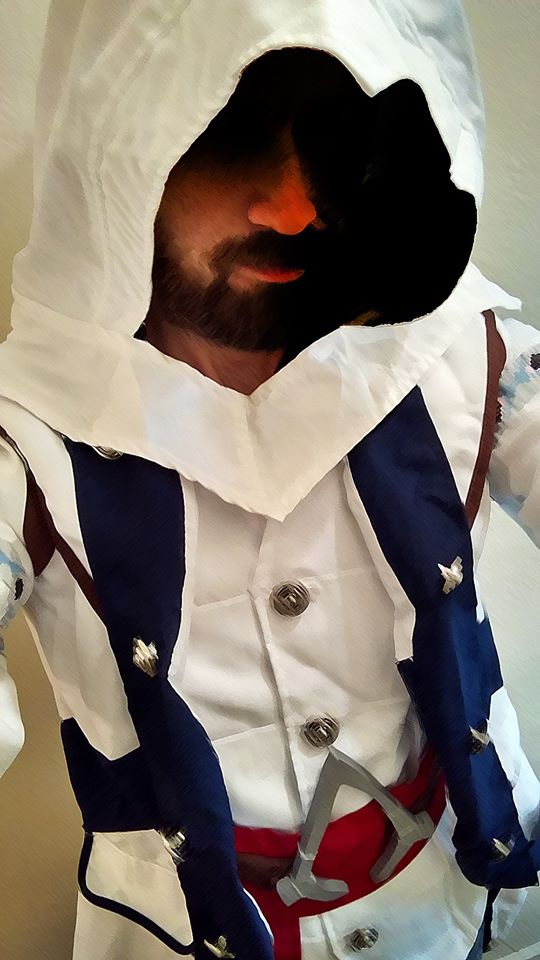 Casey Rock
Casey Rock is the Contributions & Studio Spotlights Editor for Gamesauce. He loves rock climbing, hiking and singing in rock band Open Door Policy. He streams games under the moniker The Clumsy Gamer. You can catch him on twitter @caserocko and @realclumsygamer.