Indie Prize Participants During Casual Connect USA from Europe and Asia Part 2
Europe and India are bringing a fascinating variety of games to Indie Prize during Casual Connect USA at Disneyland® Hotel. This group of games include beautiful puzzle games, games requiring skills, learning fairy tales for children, games of suspense and, of course, games of competition. Indie Prize is seeing amazing innovation and diversity in these new games.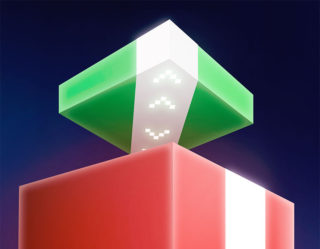 Game Title: Stack & Crack
Developer: Jambav
Platform: iOS
Country: India
Stack & Crack is a 3D puzzle game with beautiful levels. There is no tutorial; the levels are designed in a way that makes a tutorial unnecessary. But it is not an easy game. Each chapter introduces a different creative element that makes cracking the game a challenge to the brain.
Stack & Crack was shortlisted in the "Upcoming Game of the Year" section of NGDC 2017, Hyderabad, India.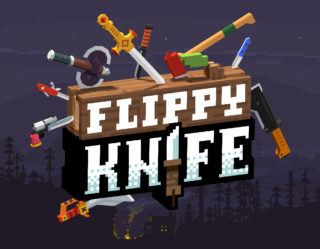 Game Title: Flippy Knife
Developer: Beresnev Games
Platform: iOS
Country: Czech Republic
The goal of players of Flippy Knife is to flip a knife as accurately as possible. You choose your own world-famous knife and demonstrate your skills as you flip knives through four increasingly difficult modes starting with Boy Scout and advancing to Experienced Warrior. Along the way you can add new knives to your collection and challenge your friends to see who will come out on top.
Flippy Knife has received top ratings in the US stores and was highlighted by Touch Arcades. It was an Indie Prize winner at Casual Connect Kyiv.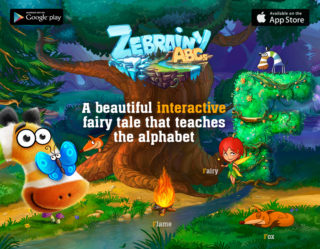 Game Title: Zebrainy ABCs
Developer: Zebrainy
Platform: iOS
Country: Malta
Zebrainy ABCs combines learning the ABCs with a fairy tale. The main character, Zebra, is looking for his twin brother as he travels through the Letter Wonderlands. While searching, he is also exploring the letter worlds, the structure of the letters and the objects inside.
Zebrainy ABCs received Best App of 2016 by Apple within several days after its launch. It was also awarded Best Family and Kids award at Casual Connect Kyiv 2017.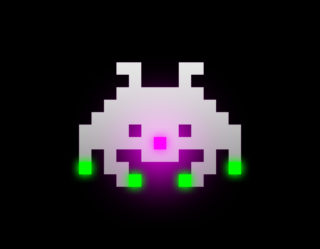 Game Title: Corecraft
Developer: Retro Principles
Platform: iOS
Country: Malta
Corecraft is a shooter that has you designing your own Corecraft to take you through waves of enemies. You will have to shoot your way through the different levels, each with its own deadly boss and challenging quests. To beat the high score, you will have to unlock new weapons and develop unique tactics.
Corecraft was created by two friends who each had a vision of designing their own future. They began creating Corecraft in 2014, and have been refining this sophisticated game ever since. They are excited to bring this game to the world soon and have chosen to self-publish, believing this will bring them closer to their dream.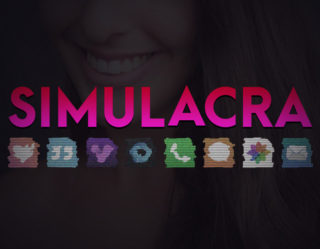 Game Title: SIMULACRA
Developer: Kaigan Games
Platform: iOS
Country: Malaysia
SIMULACRA is a horror game that takes place entirely on the screen of the mobile phone found by the games main character. It combines point-and-click adventure games with found footage videos and fully realized phone apps.
In this game's story, you find a phone belonging to a character named Anna. It contains a video of Anna screaming for help. The contents of her phone provide clues about what is going on but you must figure out what has happened to her. Is she the victim of a crime, or is something supernatural happening?
Only two weeks after the release of SIMULACRA it had received a 4.9 rating on Google Play and a 5 star rating on The App Store. It also received a 9/10 Pocket Gamer Rating. It was a winner at International Mobile Game Awards SEA for Best Storytelling, it won Best Storytelling and Best Innovation at SEA Games Awards and was nominated for Best Innovation at Indie Prize Kyiv 2017.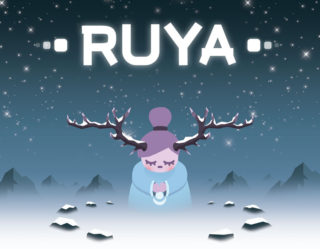 Game Title: Ruya
Developer: Miracle Tea Studios
Platform: iOS
Country: United Kingdom
Ruya is a game of tranquility which uses the art of matching characters in a world of dreams. You visit surrealistic landscapes as you decorate yourself with flowers and introspect. It is a calming experience with interactions and color combinations that will make you feel at ease. The dreamlike soundtrack pulls you into a state of peaceful flow.
Ruya has been featured in the Top 10 charts in the app stores worldwide. It was a finalist in Tranzfuser Graduate Program and an Official Selection at Casual Connect Singapore. It also rated 9.1 on App Advice.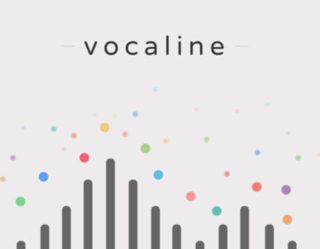 Game Title: vocaline
Developer: Flatgames
Platform: iOS
Country: Turkey
vocaline is a puzzle game with dozens of levels. What distinguishes it sounds simple – it is the first voice controlled game. When your voice matches the dashed line, and when you are 75% accurate, you pass the level. And what do you do with your voice? You could sing a song, or just make some noise. It's up to you to figure out how you will use your voice to control the game.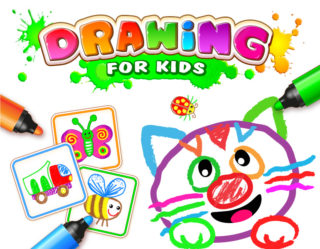 Game Title: Drawing for Kids
Developer: Bini Bambini
Platform: iOS
Country: Ukraine
Drawing for Kids offers a unique combination of animation and drawings to young children. It allows them an opportunity to explore the creative process of visual art. They will enjoy drawing the cute characters while having fun in the game.
Drawing for Kids was a winner at Amazon Developer Days in Kyiv, Ukraine. It was also the Audience Choice at GetIT in Odessa, Ukraine.
Game Title: Cotrio
Developer: BKBL Bartosz Bialek
Platform: iOS
Country: Poland
Cotrio is a number placement puzzler, specially made for people who enjoy using both brains and imagination. It is based on a fresh idea with minimal aesthetics, and offers dozens of tangible worlds to explore and hours of challenging fun.
Cotrio was a GIC 2017 Official Selection.
Game Title: World Creator!
Developer: Lionbird Limited
Platform: Android
Country: Hong Kong
World Creator! is a four-player real-time competition. You can choose from different historical persons to be your character, then build your city in 2048 style. You use your particular skills to attack opponents, crash their cities and become champion. You see your opponents building their cities in real time.
Each character you might choose has its own skills, but you can collect various characters' skins to fight in different styles and you can upgrade your hero to enhance skill power and overwhelm opponents.
Updates planned for World Creator! include adding Russian aesthetic architectures as single-player mode in December 2017 and by February 2018 adding Russian player vs US player mode, counting world scores weekly.
Game Title: Grapple Gum
Developer: Ali Mehrez
Platform: iOFS
Country: Tunisia
Grapple Gum is a Sling Shot-Action-Platformer. Your character is a sticky piece of gum. You can float through space by hooking onto various platforms or slingshot your way from one piece to another. Meanwhile, you are shooting at all kinds of targets including bosses and little creatures nibbling your toes.
Grapple Gum is the first Tunisian game featured on the Apple App Store. In its first week after launch it was featured in nine Asian countries. By the third week it was featured in forty countries in North and South America. TouchArcade gave the game four stars.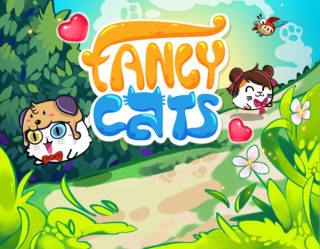 Game Title: Fancy Cats
Developer: Genix Lab
Platform: iOS
Country: Vietnam
Fancy Cats merges match3 mechanic with pet simulation. There are more than 40 different cat species to chose from. There are also pet toys to entertain the cats as well as cosplay choices.
Fancy Cats has been featured on the App Store in 53 countries and on Google Play worldwide. It was nominated in both the first and second SEA International Mobile Gaming Awards. And it was chosen for the showcase at Unite 17 Singapore.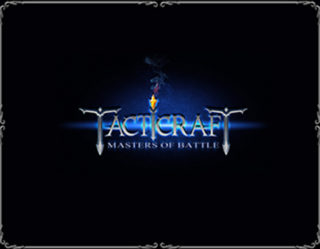 Game Title: Tacticraft: Masters of Battle
Developer: Orc Work Games, Inc.
Platform: iOS
Country: Russia
Tacticraft: Masters of Battle is a real-time pvp game with checker-like elements. The gameplay is based on swap mechanics and quick thinking. To succeed you must develop deck management and unit upgrade strategy.
This game was originally developed by a different team as a fantasy chess game. When this team went out of existence, Orc Work Games liked the challenge, the art and the idea of it, so they picked up the game and continued developing it. Their work included amendments to the core gameplay.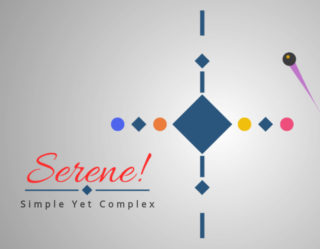 Game Title: Serene!
Developer: SidKinG Games
Platform: iOS
Country: India
Serene! is a one-touch casual game with each handcrafted level full of challenging patterns and illusions. The game looks relaxing, the music feels relaxing yet each level teases you just a bit. You must find your way through the patterns and illusions and collect the dots, but you can only turn left.
The game is based on one principle: "Simple is not easy!"
Serene! was nominated for Indie Game of the Year, NDGC, Hyderabad, India, 2017.
To view all of the Indie Prize finalists for Casual Connect USA, visit indieprize.org.
Comments
Catherine Quinton
Catherine Quinton is a staff writer for www.gamesauce.org. Catherine loves her hobby farm, long walks in the country and reading great novels.