Elad Kushnir and the State of the Casino | Casual Connect Video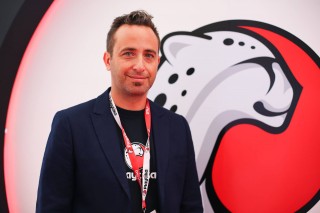 The Social Casino industry operates in rapidly changing market conditions. What market forces do you need to master in order to become (or stay) a relevant contender in the industry? During Casual Connect Tel Aviv, Elad Kushnir the VP of Business Development at Playtika, the worlds largest social casino company, presented a lecture titled "The State of Social Casino." "They said 'Who the hell is going to play a slots game without being willing to gamble on site?' and most of those people were wrong", Elad stressed, this social casino niche generated $3.4 billion in 2015. "It is expected to grow to about $4.5 billion by 2017" Find out more on what's going on in social casino and why you should care.
To read more about Elad Kushnir, see this exclusive Gamesauce article from earlier this year.
Comments
Emily Baker
Emily Baker is the Production Supervisor for www.gamesauce.biz. Emily loves learning about cultures, taking care of her hobby farm and spending time with her two kiddos.