Industry Leaders, Independent Innovators Provide Social Casino Gaming Insights at Casual Connect Europe
The social casino gaming track at Casual Connect Europe brought together big-name leaders and independent innovators for a focused look on how the social casino industry can continue thriving.
Playtika SVP Elad Kushnir's fireside chat with GamesBeat reporter Jeff Grubb set an introspective tone for the track. The two discussed multiple challenges that the social casino market faces and how they might be overcome — including overall growth, different platforms, foreign markets and the top-heavy nature of the sector.
When asked how a company might break into such a top-heavy space, Kushnir offered the following: "Break the rules. Bring something new to the table. … (Smaller companies) have the agility and creativity to break the rules … The big guys, we see what they're doing, we can assume where they're going. The small guys are much harder to see, they're under the radar many times, and they pop out of nowhere."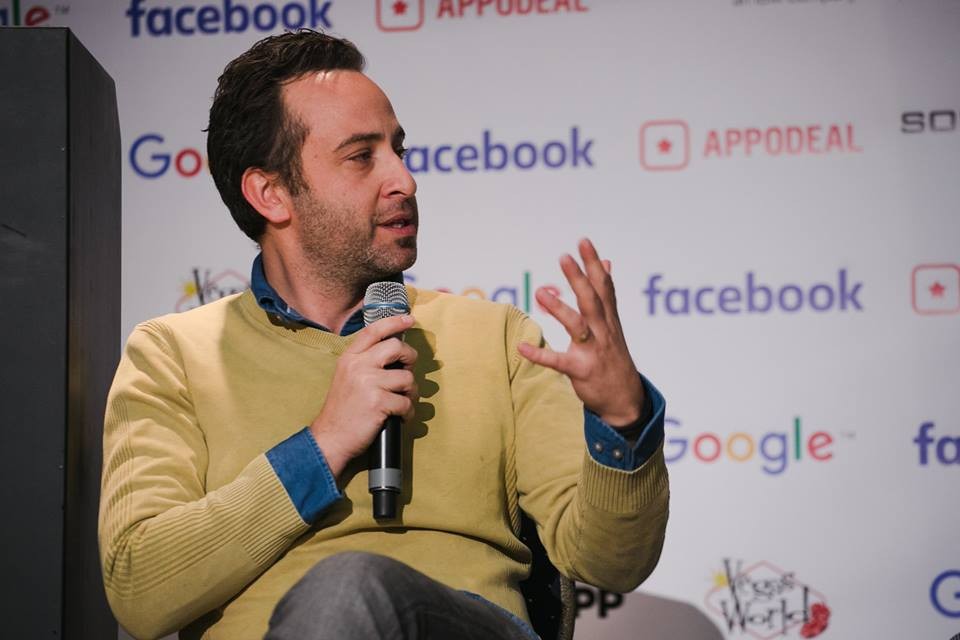 Additionally, Kushnir said, a company should focus on one particular country or geographic area and own it – delivering an experience that meets the audience's expectations.
Providing additional insights on the social casino sector as a whole was Plumbee's Raf Keustermans, who tackled trends, consolidation, player behavior, indie development and what current industry leaders have that others don't.
Focusing on users
The biggest focus of the track was on user acquisition and retention with several industry experts weighing in on the issue. In one of the most anticipated talks of casino track, Google provided a deeper look into player behavior when Noam Peri shared an exclusive look at the results of a 1,000-person survey conducted by Google targeting social casino players. The lecture targeted every phase of the player cycle, from discoverability and installation to monetization and retention.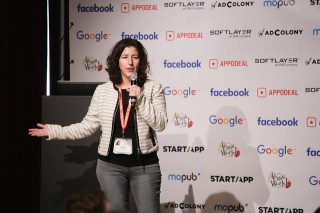 One of the most surprising finds was what kept players from playing a game after they had installed it. "Nineteen percent of slots players and 43 percent of spenders say they have downloaded a game and never opened it," Peri noted. "Why is this happening? The number one reason is time and attention. Answers like: 'I forgot about it,' 'I played other games,' 'I had no time.'"
Peri suggested developers remind users that they've downloaded their game and that issues with game adoption weren't necessarily technical.
Bidalgo's Maya Vered focused on creatives and ad campaigns, detailing tried and true tactics to use on Facebook and Instagram. GameDesire dug into retention as Stan Iwan discussed the player behavior of whales in oil-rich Arab countries, and Michal Witkowski shared an abundance of data on the different approaches needed to retain users for poker, slots and bingo games.
Yazino's Hussein Chahine, Old Man Productions' Guy Hasson and Murka's Anatolii Henis talked about player retention and acquisition from a game mechanics standpoint. Chahine tackled the idea of a truly "social" social casino game and discussed several mechanics Yazino is using to achieve this goal through the use of synchronous multiplayer gameplay.
Hasson examined misconceptions about casino players and the mechanics needed to woo them — stating that players under 45 should never be a target demographic and non-slot gamification should be avoided. Henis provided a counterpoint when discussing the success of Murka's Scatter Slots, which blends slot and non-slot gamification and appeals more to users who are 35 to 40.
IT's Business time
Gamblit's Darion Lowenstein and Lotto24's Kim Bengtsen both discussed the business side of casual and casino gaming. Lowenstein humorously detailed the transition from a casual game company to a real-money gaming company, while Bengtsen discussed how to make a freemium business model work with casual gambling games — and why subscriptions are a good idea.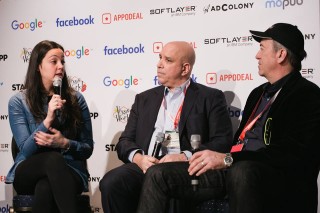 On another business-related note, Playtika's Adi Hanin sought an answer to the question "Is social casino B2B dead or just getting started?" FlowPlay's Derrick Morton provided insights on the desire for social casino games from companies outside the casino gaming space — such as Microsoft and Atari — while Greentube's Gabriel Cianchetto examined the growing need for social casino games for gambling giants within the casino industry.
Investment advice was readily dispensed by Velo Partners' Andrew Reader, Imperus' Daniel Kajouie, Carbon Group's Daniel Burns and iGaming Capital's Melissa Blau. The four discussed what it takes to catch the eyes of both investors and companies who are looking to acquire smaller studios. They also discussed worries and hesitations investors had about the social casino space in general, with Blau noting that Velo Partners hasn't invested in a social casino company since 2011.
Reader responded to Blau's statement, saying "I've come close. It's not for (lack) of trying. It's difficult to invest in social casino because it's a very top-heavy industry — scale is very much a competitive advantage in the space — and install costs, and therefore getting to scale, are particularly high."
Reader added, however, that "there are pockets of interesting opportunities."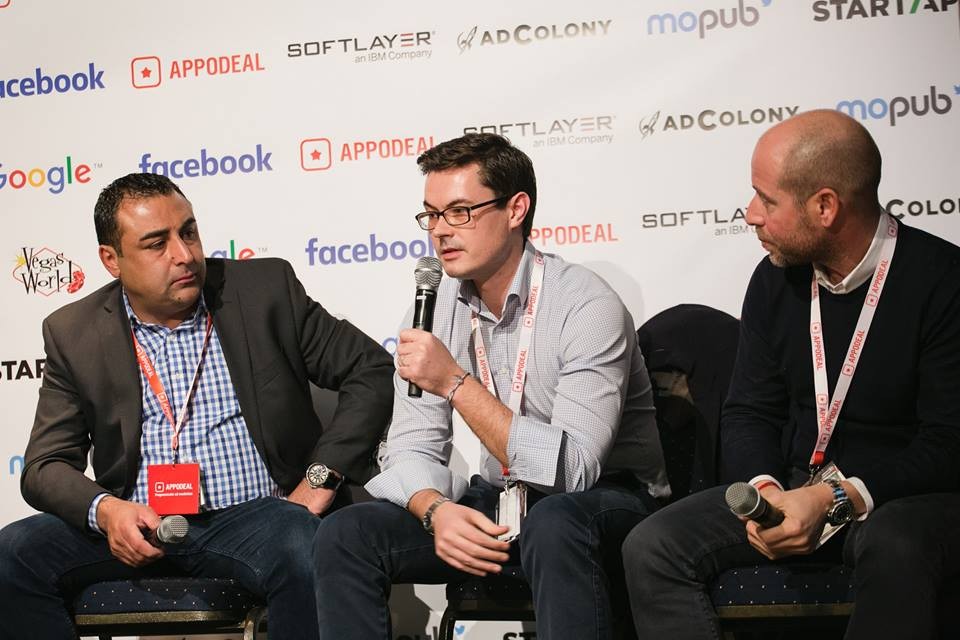 Wizits' Yair Panet brought in the perspective of a startup developer – discussing how newcomers can succeed in the saturated social casino market. Key takeaways included constant innovation; having a clear vision; and focusing on a minimum viable product that contains all the functionality you plan to have for the product upon release, and then analyzing its performance and refining it — rather than releasing a product without full functionality and attempting to add more later.
New frontiers and classic relationships
Rounding out the track with their own unique topics were Scopely's Christina Dunbar and Lucky VR's Jeff Lande. Dunbar analyzed lessons learned working with VIPs in land-based casinos and applied them to the whales of the digital landscape — chief among those lessons was to communicate with them one-on-one as much as possible.
While Dunbar explored what lessons can be learned from the previous iteration of casino gaming, Lande showed us what is on the horizon – diving deep into the world of virtual reality, detailing the different platforms available to developers and offering suggestions as to which ones might work best for social casino players.
In addition to discussing platforms, Lande provided insights on different kinds of input mechanisms, what kind of social casino games might fare best in VR, how to approach game development, the limitations of current VR technology, where the medium is headed, and why casino gamers will want to use it.
Summing up Casual Connect
Speakers and audience members alike came away from Casual Connect Europe with new perspectives, information and business relationships forged during the three-day conference. Multiple attendees remarked on the fresh and timely content featured at Casual Connect while others noted that they received multiple invitations for business collaboration.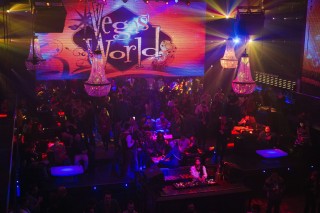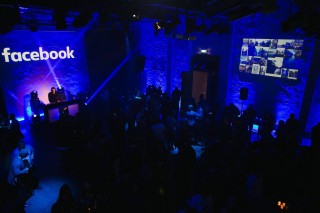 On Day 1, Facebook shared important marketing insights with a two hour workshop and hosted a networking party at the Tobacco Theater. Vegas World added to the networking opportunities when they hosted their Day 2 party at Escape Club. Over a thousand industry professionals attended each party. The Indie Prize Awards on Day 3 showcased the best in independent development and allowed indie developers to shine.
If you are interested in learning more about Casual Connect, you can check out http://www.casualconnect.org. Casual Connect's next conference takes place in Singapore 17-19 May. You can learn more about that event at http://asia.casualconnect.org.
Comments