EVA 2016: A Retrospective of One of the Biggest Developer Expos in South America
Article by Florencia Orsetti
PH: Marisol Estevez
Designers Logos: Carola Lucía and Agustín Cordes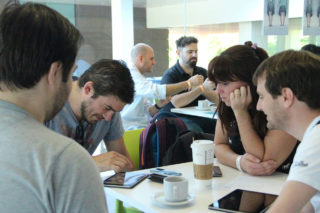 EVA 2016 (Argentine Videogames Exposition) has been reuniting game developers from all over Argentina and other countries since 2003. The event is an incredible opportunity for devs to showcase their games, attend lectures by regional and international speakers, assist to workshops and access to business networking meetings with publishers and influencers from all over the world. The latest edition of EVA was held on November 4th and November 5th, earlier this month, in Palermo, Buenos Aires, at Centro Cultural de la Ciencia, a cultural venue that hosted hundreds of assistants, including game developers, entrepreneurs, gamers, and press, among other actors from the video game industry.
EVA 2016 in Numbers
Event organizer ADVA (Argentine Videogames Developers Association) estimates an attendance of more than 1500 visitors. EVA Play, the exhibit booth area, hosted more than 80 Argentine videogames, including a VR-ready area. The complete event program included over 30 lectures from regional and international speakers and networking meetings attended by more than 50 studios, including Epic Games/ Unreal Engine, Unity, Globant, NGD, Pixowl and reputable Universities such as UAI and Image Campus. Those lectures that were deliver at the central auditorium from 2pm to 5pm were live streamed on EVA official Website and can be watched now on YouTube: Day 1 video here, and Day 2 video here. ADVA also give away prizes worth $150,000 ARS.
People's Choice Awards – Road to Casual Connect 2017!
EVA attendants had the opportunity to choose their favorite game of EVA Play by secret vote during Day 1 and Day 2. The community chose the best games of the show!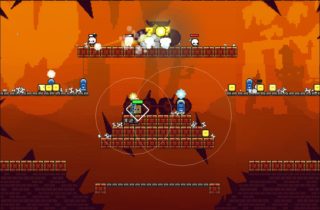 Impossible Dungeons by HopFrog was the winner, a tower defense platformer for PC featuring mechanics from both RPG and roguelike. In Impossible Dungeons, you and up to three friends cooperate across challenging levels that pit you against hordes of enemies, until you face the real challenge –the dungeon powerful boss!
Impossible Dungeons got an AWESOME prize: a spot at Indie Prize, in Casual Connect USA 2017 in Seattle, including the show ticket, transport and accommodation. Mariano Cavallero, the sole dev behind HopFrog, is thrilled to showcase Impossible Dungeons at Casual Connect next year. He's now working on a new demo, adding new graphic and audio assets from freelance pixel artist Ellian. Mariano is planning to expand the team and to release a public demo sometime next year, probably after Casual Connect USA.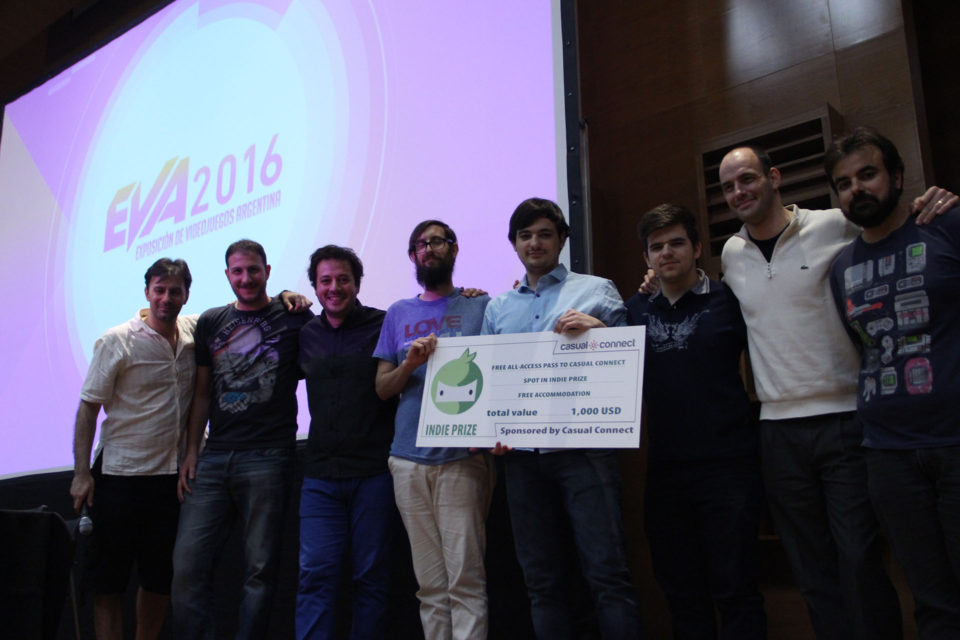 INTERNATIONAL SPEAKERS – 2 LECTURES FULL OF NOSTALGIA
EVA 2016 welcomed 7 international guests, with special emphasis on Rebecca Heineman and Jennell Jaquays, two recognized industry veterans whose lectures were received with loud applauses and cheers.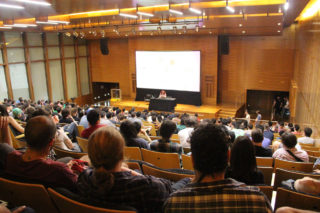 Rebecca is co-founder of Interplay and guru programmer of Baldur's Gate II and Icewind Dale. She also programmed the infamous 3DO port of DOOM. The amazing (and funny) story behind that herculean task was the main topic of her talk "DOOM 3DO: From Hell and Back".
Jennell Jaquays is a talented and prolific game designer and artist of table-top RPGs. Her notable works include the Dungeons & Dragons modules Dark Tower and the level design of Quake II and Quake III. Her lecture "From Adventure into Action: Experiences with Dungeons & Dragons and id Software" was a very personal postmortem of her years at id Software.
Steve Escalante (Versus Evil), David Pons (Google Play) and Amilton Diesel (Aquiris) gave lectures designed to meet the needs of Latin-American developers, covering topics such as monetization, marketing and industry.
EVA 2016 was, by far, the biggest and most exciting EVA in history. ADVA is devoting efforts to continue organizing this event that grows every year and it's evolving to become the most important dev conference in LATAM. See you there for EVA 2017, maybe?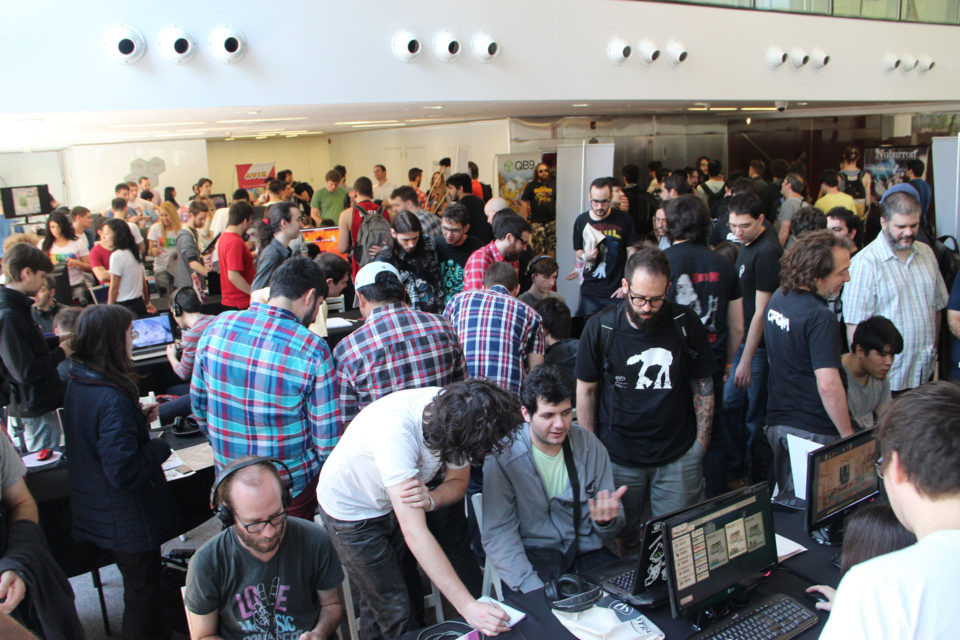 ---
About Argentine Videogame Developers Association – ADVA
Founded in 2000, ADVA is a non-profit organization made up of both game development companies and industry professionals. ADVA represents more than thirty gaming studios and is the strongest gaming association in Latam. Its main goal is to promote the growth of the entertainment software industry in Argentina. Welcome all of you!
Press Contact
Miguel Martín
Director
Argentine Videogames Developers Association (ADVA)
mmartin@adva.com.ar
Cel. (54 9) 116 057 7979
Florencia Orsetti
CM
Argentine Videogames Developers Association (ADVA)
prensa@adva.com.ar
Comments
Industry Contributions