Patrick Witham: Bringing Sanity to UA | Casual Connect Video
At Product Madness, we think of user acquisition as an investment. - Patrick Witham, UA Director
Click To Tweet
At Casual Connect Tel Aviv, Product Madness UA Director Patrick Witham provided insights on how the Top-15 social casino company tackles user acquisition. "At Product Madness, we think of user acquisition as an investment." Patrick broke down where the lifetime value (LTV) of a customer goes in this investment, noting that up to 30 percent may go toward platform fees, 15 percent may go toward operating expenses, the actual investment in UA and CPI could make up to 25 percent of a user's LTV, and the remaining amount – up to 30 percent – is actual profit. Patrick noted that the return on investment does not come until farther down the road – sometimes anywhere from 3 months to 12 months or more. For more UA insights and tips, check out the video below.
Patrick Witham is the user acquisition (UA) director for Product Madness. Along with managing the UA team, Patrick works with partners like Facebook, Google and more to help expand the company's user base.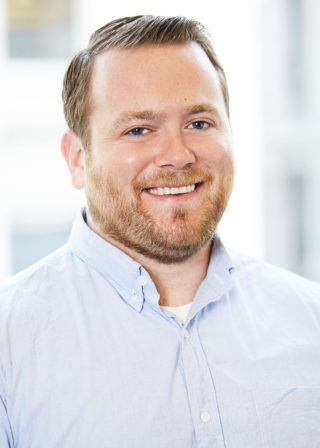 "I was Product Madness' first mobile UA hire two and a half years ago and have grown into the director role," Patrick said. "I came to work at Product Madness in an unconventional way. I blindly applied to the job on Craigslist and I hit it off with my previous boss."
Patrick knew he wanted to work in the field when he took an internet marketing class and computer statistics class at Santa Clara University. He loved the math and working in Excel and had long wanted to work in advertising. His first major position, however, was working in secondary education.
"Moving from the education sector to the internet tech sector wasn't very easy," Patrick noted. "At Tightrope Interactive I worked as an account manager for a lead generation team for for-profit universities. Essentially I worked for the company that provided Walden University their leads. I knew I wanted to work in digital advertising and working in secondary education was an unconventional stepping stone to where I am now."
When it comes to someone taking a similar career path, Patrick's advice was simple: "Get a good understanding of statistics and Excel. Also move to San Francisco."
Having The Right People Matters
Patrick says that his team really helps keep him going, being very passionate about what they do. The social casino industry has changed a lot over the past few years, and working to accomplish anything takes the right people, which Patrick says is the hardest part of the job.
"Even hiring for an entry level position is tough. I will phone screen 75 people, bring in five for an interview and then make an offer to one," Patrick detailed. "To find the right person for the job is tough because they need to have solid business acumen and great excel skills with a nose for math. To overcome it, I've taken over all recruiting for my team and occasionally work with recruiters. Recruiting out of universities in the Bay Area has helped a lot."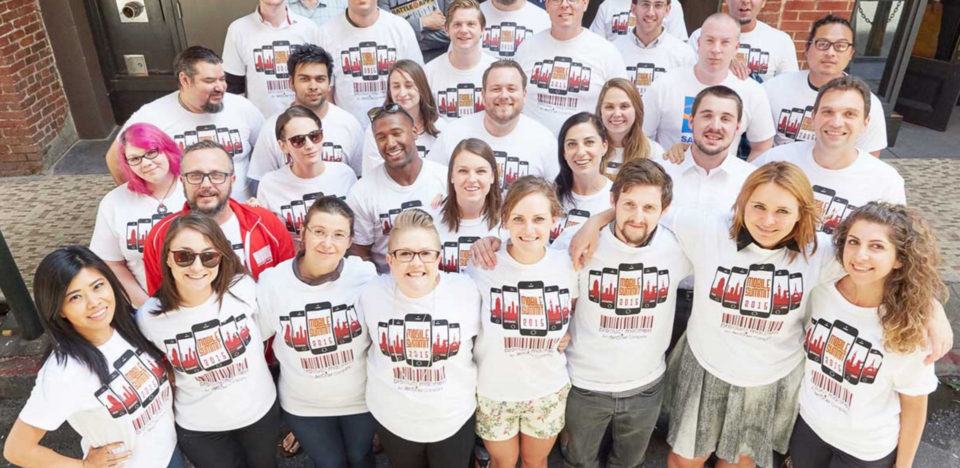 There has been a recent trend towards the importance of long-term consumers in the social games industry and Patrick says that having the right people in your retention team is key. "We have an entire team dedicated to sending e-mails, push notifications and running in game events to keep our users engaged," he detailed. "All the data is stored in one place so we can know if we want to send an e-mail to a person who hasn't opened up a push notification. We keep meticulous detail of where users are in their cycle."
While recruiting is hard work, Patrick says it has been worth it with the success has has had. "We won the EGR Acquisition Strategy Award for North America in 2016 for Heart of Vegas. That was a big achievement for myself and the team," he detailed. "Eilers reports now have Heart of Vegas slotted as the 3rd highest grossing social casino application when two and a half years ago we didn't have a mobile app. Just seeing the overall growth of the company over the past few years has been huge."
"Many things had to occur for these achievements to happen. However, at the core, there is not just one thing, but it's people that made this happen," he added. "We have great teams in London, San Francisco, Austin and Minsk, that are all focused on being successful."
IP Helps with UA
Social casino games can benefit greatly from having recognizable IPs attached to them. Working with Aristocrat and the license The Walking Dead has helped attract a lot of players to games from Product Madness, including Heart of Vegas.
"Having IP that is in our game that is the same on the casino floor is the biggest advantage we have over our competitors" Patrick notes. "Aristocrat has an IP that works and we are fortunate enough to leverage this to acquire valuable users. They also provide us a large UA budget that we can spend on a monthly basis."
Using these key IP will continue to be a huge factor going forward, according to Patrick. "There are some newer machines that have come out from Aristocrat that are doing very well with different progressives and the ability to hold and spin," he detailed. "Usually whenever the casino floor sees success, digital is next to adapt their success."
Complementary Casino Experiences
Mobile social casino has grown quite large in a short period of time, enough to now be comparable to real money gambling (RMG) offerings. While there seems to be a natural conflict, Patrick says they can both complement or threaten each other.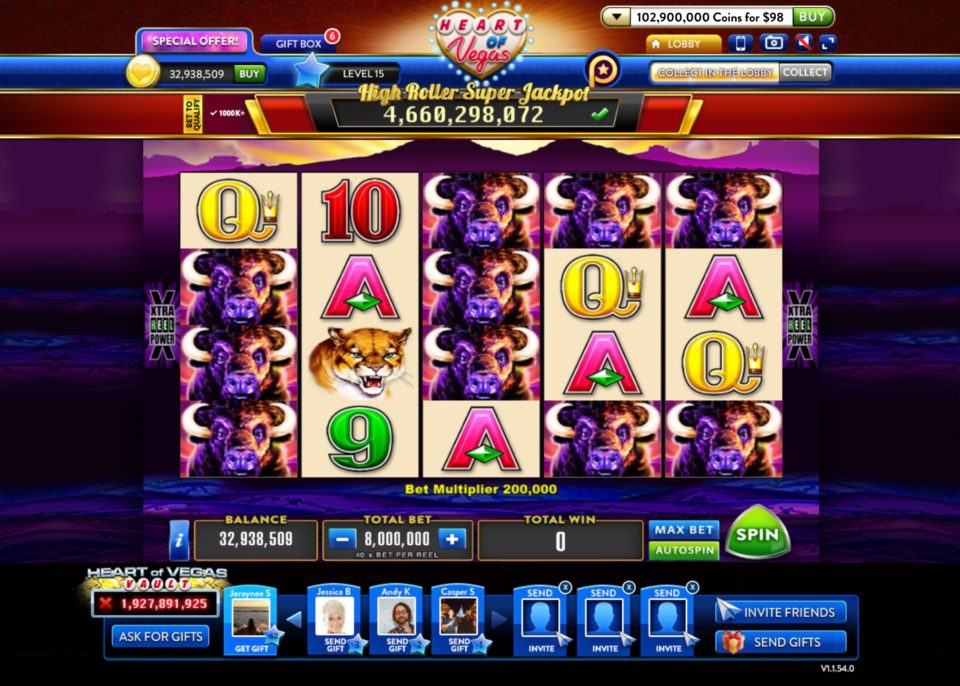 "I think that if someone has the choice of going to the real casino and win real money, they will go for that option – so it can be threatening," he said. "However, there are possibilities for aligning businesses toward a more common goal of retaining the same user, keeping them at just Aristocrat machines, or just within Heart of Vegas. I think RMG will continue to grow, but the rate will still be slow because of the legal issues in the U.S."
Similarly, there are opportunities for land-based casinos and mobile social casino studios to work together. "I think they can find a way to keep the same user so they're constantly engaged with casino games and that would be beneficial to both," Patrick said. "I also feel like casinos are under utilizing the information with their VIPs and that Casinos can advertise towards them to bring them back in."
While casinos and RMG can complement or at least not displace social casino experiences, Patrick doesn't foresee Apple Watch or Oculus Rift as being huge platforms for social casino apps. "Our users tend to skew on the older side, so I don't see these technologies resonating with that user base," he said. "However, I hope someone proves me wrong so we can develop it."
CPI: The Stat that Matters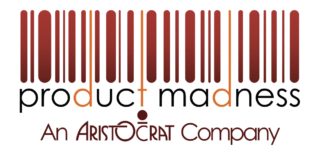 Patrick notes that the company uses Appsflyer for attribution and Singular to connect to their API to build out Product Madness' UA dashboards. All of this helps meet the biggest challenge for all social casino companies: CPI.
"The CPIs compared to other games can be 2x – 4x what casual gamers are paying," Patrick notes. "However, the mistake is then accepting that and becoming complacent with your results when this is not true. You have to innovate. For example, in August we were able to increase our install base 40% and decrease our CPI by 20 percent."
Advertising is a part of CPI and Patrick had an interesting success story to share. "The most interesting thing we have done is last year we ran a radio advertisement in New Zealand. We saw a 40 percent increase in 'organic' installs and an increase of 100 percent in day 7 revenue," he noted.
An internal team at Product Madness handles new SDKs and APIs, though Patrick notes that they'll take calls and demos from innovators to help make the business better. "We do a lot of things in house, but some things are better left to others to figure out," he concluded.
Comments
David Radd
David Radd is a staff writer for GameSauce.biz. David loves playing video games about as much as he enjoys writing about them, martial arts and composing his own novels.