Guy Hasson: The Gamification Edge in Social Slots | Casual Connect Video
There are markets that no one has thought to tap yet. They're thinking inside the box. - Guy Hasson
Click To Tweet
At Casual Connect Tel Aviv, Guy Hasson offered tried and tested strategies on how to improve your monetization through economy. "Suppose you have the greatest content, great games, great graphics, great themes, great math. You can waste it all by having a bad economy," Guy explained. Learn more specific tips on how to have a good economy and ways to dodge monumental mistakes in the video below.
Guy Hasson is a consultant working for his own company, Old Man Productions. He originally founded it to produce movies, something he had done previously before his time at Playtech. After leaving Playtika, he changed it into a consultation service, where he put the skills learned at gaming companies to good use.
"At Playtech I learned the craft of creating a slot game. In helping create more than 80 slot games, you learn everything about the mechanics, the features, the math solutions, the graphics, the development, the sounds, working with branded content, and everything else that goes into creating a good slot game," Guy said. "In Playtika, I learned how to create popular slot games. The ability to analyze information, to ask the players, to learn from immediate information you get about millions of monthly players playing dozens of slots is priceless."
"That's why, as a consultant, my main goal is to teach the clients how to create more popular games," he added.
The Power of Gamification
While Guy has a love for writing science fiction stories, he has a true passion for tackling challenges within game creation. He is always looking for new ways to "gamify" things and create new ideas.
"The kind of tasks I love are the ones that require knowing the players well enough to find gamification outside the box that's still inside the box and geared for the social game addict," Guy said. "For example, a recent job was about finding the right gamification for a game that had more than 100 percent RTP and still making it fun and retentive without changing the math. Another job was to take a game with a lot of classic real-money games that were not popular in a social slot and make the social slot popular without changing the games."
"More and more, gamification that fits the social-slot addict is coming into play and forcing us to think outside the box and inside the box at the same time," he noted, saying that there are potential pitfalls to social slots with gamification that doesn't appeal to social slots players. "Gamification that appeals to the social slot addict may very well be the next breakout game (Scatter Slots is the clearest example of this), or even, if done well enough and if the change is big enough, the next Slotomania-sized big hit."
"Gamification that appeals to the social slot addict may very well be the next breakout game."
Guy works in a very specialized field, and to be a social slots consultant, he suggests acquiring lots of experience. "You have to know what works better than any company you work for, and you have to keep your finger on the pulse of everything that's happening," he advised. "In addition, you have to be an expert in all aspects of the game: the slots themselves, the math, the economy, gamification, UI, and so much more – and more expert at it than your clients."
We Don't Win
In the past, Guy has famously been quoted as saying that social slots players don't play to win. This is contradictory to the thoughts of most game developers. When asked about it, Guy said it's the difference between most games and gambling.
"Players of casual games play to win. Players of gambling (or fake gambling) games play to lose. They hope to win, but they know the game is set against them. A good slot game has the odds against the player. And people who are hooked on social slots want that experience, and want to test their own luck against the odds," he detailed. "If the slot game is rigged to have a positive payout, the players enjoy the feeling of getting money, but then they leave and never come back, getting the experience they really want from another company's app."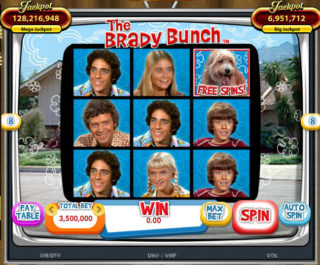 Guy emphasizes that there are also some key differences in how people approach social slots and casino slots. "All the differences stem from the fact that casino slots are for real money and social slots are not," Guy said. "While the experience is similar, the players expect social slots to behave more like a game, to be more fun, to be more exciting, while they have no such expectation from real money slots. Many successful real money slots are boring as hell, dead serious, and would never succeed as social slots."
"However… the real money slot world could learn a lot from the social slot world, by learning how to have more 'fun' while playing their serious game," Guy noted.
Part of bringing out that fun is using licenses people recognize, and Guy sees that as a key to social slots going forward. "I really liked the players' reaction to the Beverly Hills 90210 branded slot game in OMG! Fortune," Guy noted. "It is the culmination of a long process for me of cracking branded slots: from the Marvel movies in Playtech (Hulk, Iron Man, etc.) to the Pink Panther and Happy Days in Playtika, to others. Branded slots are usually used to bring in people rather than to create a good game, and creating a good game under the limits of a brand is sometimes the game's downfall. In Beverly Hills 90210 I got the ultra-positive player response that exceeded all the branded work that has come before and I believe I cracked the formula."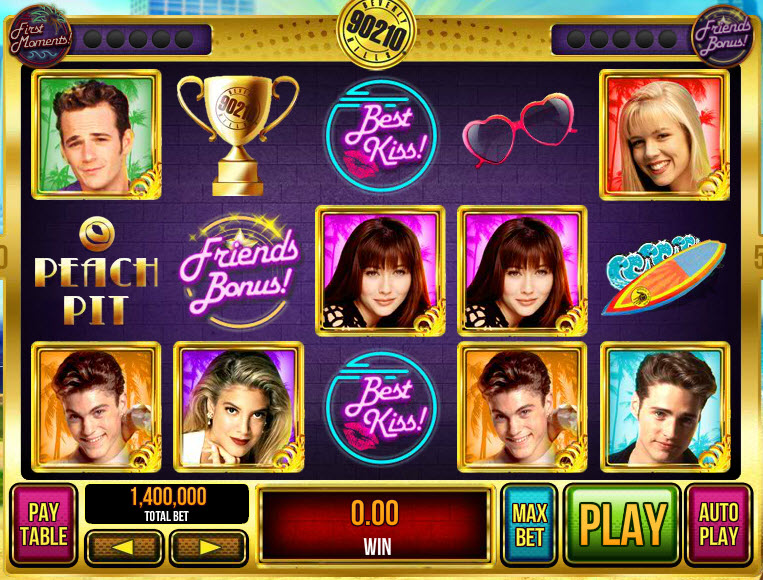 Social Slot's Older Audience
Social slots is an interesting category, since it appeals to many consumers, but most of those consumers are older. So while there are attempts right now to bring social slots to VR and Apple Watch, the main audience may be slow to adopt the technology.
"Think of your grandma: Will she play a game on the Apple Watch or put on special glasses to play a game? Not yet she won't," Guy said. "If you expect your players to be first adopters, you will be throwing your money away."
"If you expect your players to be first adopters, you will be throwing your money away."
It's for these same demographic reasons that Guy doesn't see skill-based slots games taking off. "The addicted players, are in their fifties, sixties, seventies, or older. A skill-based game is geared towards the young. You will end up frustrating your players and angering them, causing them to return to their non-skilled-based games," he detailed. "Alternatively, if you're trying to create skill-based slots to get the young in, that wouldn't work either. At the end of the day, slot games are too boring for teens and twenty-year-olds. The game is 'Spin', 'Spin', 'Spin', for hours. These players have more exciting things (for them) to do with their time."
RMG/Social Casino Work Together
Social casino games continue to be very popular, even in parts of the world where various forms of real money gambling (RMG) gaming are legal. Guy sees large player bases for both, and doesn't anticipate either displacing the other.
"People have been trying to convert players from social to RMG for years now, but no one has found a proven formula that consistently works on a large number of players. When someone does… well, that will be a huge win for him/her," he said. "It would be wise, however, to convert RMG players to social players, as well, since it adds retention to the players as well as gives additional income to those who convert."
Guy notes that the knowledge base of RMG games helped form the social slot world. However, now that tens of millions of players have tested out thousands of social slot games, he points out that the knowledge needs to flow the other way. In particular, Guy says the RMG creators need to better analyze the data from existing games, look at how social slots games make the experience more fun and also create games quicker (taking weeks instead of months).
Sky is the Limit
There are multiple mistakes that most social gaming companies usually make, according to Guy. "Almost all of them come from the same place: A lack of understanding of why people play, of what makes this game more popular than that game," he said. "You only reach this knowledge through long years in the business and a deep analysis, over years, of players' reactions."
"In addition, there are technical things that companies get wrong," Guy continued. "Even if you got everything right in the game, and your game is popular, you need a good knowledge of the subtleties of building an economy right, so that you can better monetize your high retention."
"Even if you got everything right in the game, and your game is popular, you need a good knowledge of the subtleties of building an economy right."
Despite the mistakes that companies might make, Guy also sees many potential emerging markets in the space, and he really sees plenty of opportunities for those with the ambition to take them. "I'm not just talking about the huge, mostly untapped Asian market, about which I gave a lecture in Casual Connect Tel Aviv 2016," Guy noted. "The number of players and the income from social slots is increasing by massive bounds every year. And there are yet markets that, as far as I can see, no one has thought to tap yet, because they're thinking inside the box."
Comments
David Radd
David Radd is a staff writer for GameSauce.biz. David loves playing video games about as much as he enjoys writing about them, martial arts and composing his own novels.