Jason Della Rocca on Addressing the Early Stage Funding Gap | Casual Connect Video
The first step at not sucking at pitching to investors is realizing you suck at pitching.
Click To Tweet
Chasing and pitching investors is no simple task. Best not screw it up when you get the chance! At Casual Connect Tel Aviv 2016, Execution Labs Co-Founder Jason Della Rocca reviewed 10 pitching mistakes that raise immediate red flags with potential investors, and how best to avoid them. The first step, Jason says, is to realize you suck at pitching. Learn about all the pitching mistakes in the video below.
Jason Della Rocca is a co-founder of Execution Labs, an accelerator and investment platform for indie game developers. They founded Execution Labs in late 2012 and made their first investments in 2013. While Jason does have a degree in business, there is no specialized training for venture-style investing. Rather, as they say, "Best just dive in and accept that you'll need to learn and adjust as you go." On the other hand, the Execution Labs team does have decades of useful experience in the game industry.
Giving Talented Teams an Advantage
Execution Labs was founded specifically to address the early-stage funding gap in the industry. They believed they could provide capital, mentoring and connections that would give talented teams an advantage that would allow them to more easily and quickly reach their potential. To do this, Execution Labs gives input on production strategy, introduces the teams they work with to platform partners, helps with playtest analysis, and assists in other ways in addition to investing financially.

As an equity-based investor, Execution Labs buys shares in a company when they invest. Since they will benefit along with the company they invest in, they work with the studio to build value and grow over time. The ways in which they will all benefit may include dividends, payouts or the sale of the studio.
Jason describes Execution Labs as a direct result of the cluster consulting work they previously did with various organizations worldwide. While working with governments and economic development agencies they often saw ideas of seed funding, mentoring and accelerators come up. Since different areas often wanted to help game studios grow and succeed in their regions, the advice Jason gave frequently centered on these ideas. Execution Labs is also centered on helping startups succeed through these ideas but has a deeper venture slant since they are privately funded rather than being a government entity.
One of the Amazing Studios
Execution Labs has many amazing studios in their portfolio, but the best known of these is Montreal-based Outerminds. They have two games created with the famous YouTuber, PewDiePie: PewDiePie: Legend of the Brofist and PewDiePie: Tuber Simulator. Both of these are top-ranking games; Tuber Simulator reached #1 in only a few hours.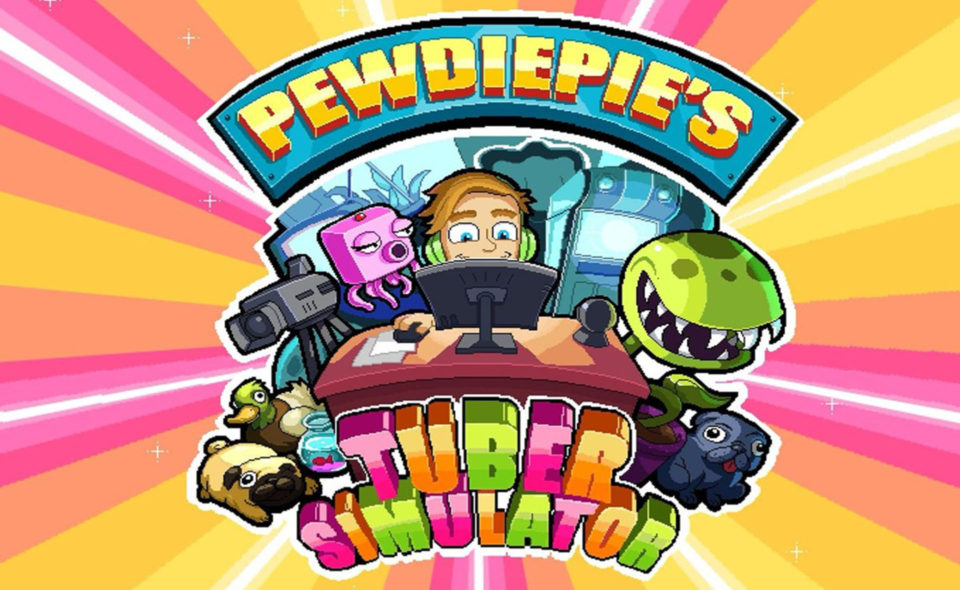 This studio started as a talented team of only four and has already tripled in size. The success of their PDP games has attracted the attention of other celebrities and internet brands and, as Jason points out, "their ability to engage community and accurately capture the soul of these personalities really sets them apart."
The Biggest Mistakes
Gaining funding is of critical importance to new game developers, but, unfortunately most of them are terrible at pitching to potential investors and have little understanding of how funding works or the economics of investing. As a result they make many mistakes. Jason reveals two of the most serious.
Most pitches include a lot of details on production budgets and timelines, but very few details on sales forecasts and markets or competition.
First, developers don't pitch an opportunity. Developers seek funding because they need funds, so they present potential investors with their problem of needing funds rather than selling an amazing opportunity. As Jason describes, "Most pitches include a lot of details on production budgets and timelines and very little details on sales forecasts and market/competition."
A second major mistake developers make is not understanding whether they are seeking project funding or a studio investment. "The sources of funding, how you pitch and the deal terms change massively if you are seeking project funding (e.g. from a publisher) versus studio investment (e.g. from a venture capitalist)." So it is essential for developers to realize that they are pitching an opportunity and to recognize exactly what opportunity they are pitching and to whom.
Exposure is Critical
As an investor in game studios, Execution Labs is relatively unusual, even rare. Because of this they are well-known and, instead of having to seek investment opportunities, they find that many studios come to them directly. They also attend conferences and expos throughout the year where they discover talent and meet with teams. Exposure is critical; studios must get to these shows and demo their games and participate in the B2B matchmaking systems.
Now that Execution Labs has a fairly large "family" of developers, they often find they get great referrals from their portfolio companies. And, as Jason emphasizes, "these referrals are often the best ones, since they know firsthand what it means to partner with Execution Labs and thus who could be a good fit."
Comments
Catherine Quinton
Catherine Quinton is a staff writer for www.gamesauce.org. Catherine loves her hobby farm, long walks in the country and reading great novels.