Mohamed Fadl on eSports and How They Are Evolving | Casual Connect Video
Where is the eSports sector of the game industry heading? How can you get an audience for eSports? How do you create an enjoyable spectacle? The eSports sector is very complex, with varied nuances among the eSports disciplines. So how do you find your way?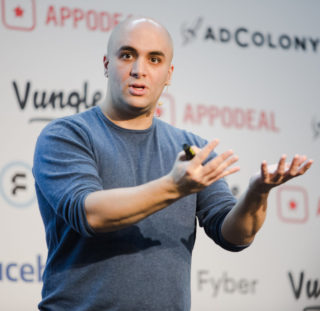 Mohamed Fadl has the knowledge to offer excellent guidance. Knowing that entertainment is constantly evolving, they insist, "This generation doesn't believe in TV anymore. TV is dying." And eSports is one of the alternative channels for entertainment that is taking that place. "We call it eSports so we can connect it to something we know and explain it," they point out, but it is a form of entertainment with its unique aspects. In this developing sector, Mohamed describes "Technology is King; content is Queen. The King itself is nothing, it means nothing. It is just a medium. Content creates the culture. It creates the trust. It creates the channels to speak to the next generations."
Mohamed began their involvement in eSports as Wargaming's director of community in Europe and is now head of global eSports at Wargaming. They have developed World of Tanks into one of the top eSports games and now oversee global development and evolution of the Wargaming.net eSportsLeague. To learn more from Mohamed, be sure to watch the video of his full session from Casual Connect Europe.
For more about Mohamed's career and insights, see this exclusive article.
Comments
Catherine Quinton
Catherine Quinton is a staff writer for www.gamesauce.org. Catherine loves her hobby farm, long walks in the country and reading great novels.