Barak Regev on Using Google Cloud Platform to Scale and Succeed
Barak Regev, Director of Google Cloud Platform for EMEA of Google, says that the best things about working for Google are the amazing people, as well as the culture, goals and freedom of working at Google.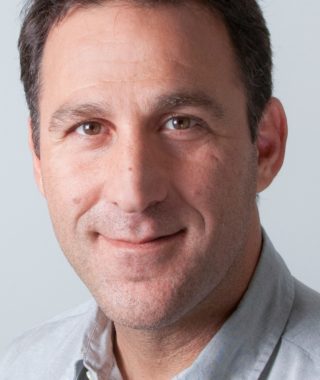 Barak had worked for Microsoft for seven years when Meir Brand, GM of Google IL, called, offering the opportunity to apply for a position establishing Google Enterprise in the EMEA region. This was six and a half years ago, and Barak was, of course interested. For the past four years, he has been leading the Google Cloud Platform business in EMEA, building and scaling the EMEA team responsible for sales and business development of Google's Cloud Platform solutions. In this position, Barak must also hire the talent, expand Google's ecosystem, evangelize Google's solutions and, as he said, "inspire my people to think big."
Barak started his career as a financial analyst, but quickly realized this was not a good fit. "I cannot contain myself to a cubicle and speak only with spread sheets." He discovered he was passionate about technology, good at selling, and most of all, a people person. Everything Barak has done since has led to his present work with Google Cloud.
Google Cloud for Powering Game Companies
Barak became involved with the game industry because Google Cloud powers many game companies. His role exposed him to and inspired them by this industry. Barak loves the creativity, the innovation and the way game companies influence our lives. The most interesting development he has seen in the industry recently has been the amazing appetite for augmented reality games, as shown with Pokémon Go.
Google Cloud is growing very quickly; as a result, one of Barak's major challenges is attracting and retaining the talent he needs. To overcome this challenge, he has created a very effective referral program as well as maintaining a fun, creative and rewarding workplace.
And, of course, there is also the challenge that comes from the fact that there is competition; the cloud is a big market with many players.
Smart Tools for Monetization
All game companies must deal with monetization issues. Google Cloud has responded by providing smart tools to help companies make money quickly and provide user-driven insights to guide companies in how to best monetize. Some of their tools make it easy to place ads in a game; others tools help drive in-app purchases. In fact, Barak believes in the future, in-app purchases will be the only standard for monetization. He describes, "At the heart of this, you want to build a truly great experience for your users, and our monetization solutions are complementary to that goal."
Monetization issues can be particularly challenging for smaller companies. A free-to-play game is delivered as a service, so player engagement is key. Barak maintains that it is essential to have great gaming telemetry to drive effective in-game purchases.
All the Basics in One Place
The advantages the Google Cloud Platform offers game companies include the opportunity to build, test and deploy applications on Google's highly scalable and reliable infrastructure. So developers can focus on code, not infrastructure. Barak proudly reveals, that developers can "develop in your favorite language and deploy with a containerized click" as well as "seamlessly scale up or down."
Google Cloud is especially useful for smaller and startup companies because all the basics are covered in one place, and there are a wide range of tools to build the app as quickly and reliably as possible across all platforms. Their products range from backend services to those that help a developer focus on creating a differentiated experience. Barak claims, "We can ensure your focus will be on shipping higher quality apps, faster." In addition Google Cloud has a program just for startups where they receive Cloud credits, access to architecture reviews and technical mentors, and 24/7 support. The program was designed to help startups build and scale on Google Cloud Platform.
Driving Game Discovery
Google Cloud also assists with user acquisition with tools that drive game discovery. These tools index the app so it can be discovered and downloaded within relevant contexts across Google. Because the app is indexed, users can discover the app's content while they are on mobile. Their analysis tools allow the developer to see how users find the app and how the app is being used. This way the developer can calculate lifetime value and use this opportunity to maximize user experience. There are also free Google options for developers to find and engage with their users, as well as marketing tools to help activate and retain users utilizing ads specifically built for acquisition and engaging existing users.
Google Cloud analysis tools allow the developer to see how users find the app and how the app is being used.
Barak maintains that if you want to make the most rapid growth in user acquisition you should distribute your app on Google Play. That way you will reach more than 1 billion active Android users in over 190 countries.
For the most effective mobile marketing, Barak suggests Universal App Campaigns. In only three steps the app's ads will be auto-generated and shown across the Google network on Search, which includes the Play Store, YouTube and the Display network, to the people most likely to install the app. It is easy to gauge performance by tracking installs, first opens and cost-per-install for the campaign.
As Barak describes, there are few challenges to setting up the tools Google Cloud provides because they expose a standard API and are easy to consume. Their answer to constantly technology is, quite simply, to adopt cloud and open source technologies.
When Barak is not involved with his work at Google Cloud, he most enjoys spending time with family. He also enjoys playing basketball and late night jogs.
Comments
Catherine Quinton
Catherine Quinton is a staff writer for www.gamesauce.org. Catherine loves her hobby farm, long walks in the country and reading great novels.