Altfuture: Taking Bold Steps as a Small Company Can be a Good Idea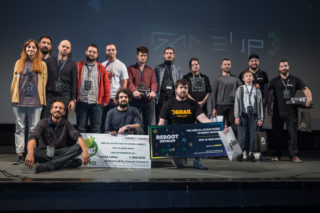 GameUp is an event dedicated to the local game dev community, and is the forum for professionals to meet and present their games to the public.
GameUp was started to promote and empower the local game dev community. During its two previous releases, it hosted 30 indie studios, 10 lecturers and more than 1500 visitors.
Third edition of GameUp was held on 18th March at Dom Omladine in Belgrade.
The event consisted of Indie showcase, where 25 indie teams presented their games to the public and run for valuable awards – best games were chosen by the judges from Serbia's top gaming companies – Nordeus, Mad Head Games and Eipix; lectures held by top-notch professionals; live art showcase which gathered some of the best artists in Serbia – all that was appealing to more than 1000 people who visited the event (which is entirely free of charge).
Altfuture, the creators of Derail Valley, competed and were winners at GameUp, This small studio will be showcasing and competing at Indie Prize Kyiv 2017 with their game Derail Valley. The following is a first-hand article written by Slobodan Stević, a game developer at Altfuture which is a three person team, about Altfuture's journey.
By Slobodan Stević, Game Developer at Altfuture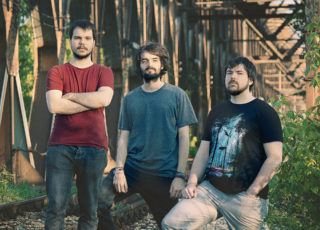 Altfuture is a young, small studio. It is tiny, even. Consisting of three developers with just two projects still in development so far, it's hardly any different to many game development startups at first glance. Yet, in a year and a half that it's been around, Altfuture delivered on some highly ambitious goals and keeps going for more.
It all started in 2012, when its founder Slobodan Stević left his job as a 3D artist, with a borderline unachievable goal – to develop his first game and make it successful. Rather than focusing purely on financial gain, he saw potential in observing and improving upon specific niches in the market. Thus, the idea of Switchcars was born – a vehicle-based game designed to be something entirely new for two target audiences – action rogue-like and vehicle fans.
With savings too small to involve additional developers, the project was constrained from the beginning. It depended on an improvised "holistic" development process, where different aspects of the game had to be worked on nearly simultaneously, by a single person: programming, game design, art, sound, music, promotion and eventually business development.
Despite that, in order to meet the primary goal and success, Switchcars needed to stand out. With no budget for marketing, it was designed from the get-go to encourage viral YouTuber coverage through its fun gameplay. Procedural generation made it highly replayable, but the real attention grabber was something that no other game ever did: it offered more than 1,000 unique vehicles of all kinds, to help players escape aliens over all sorts of environments.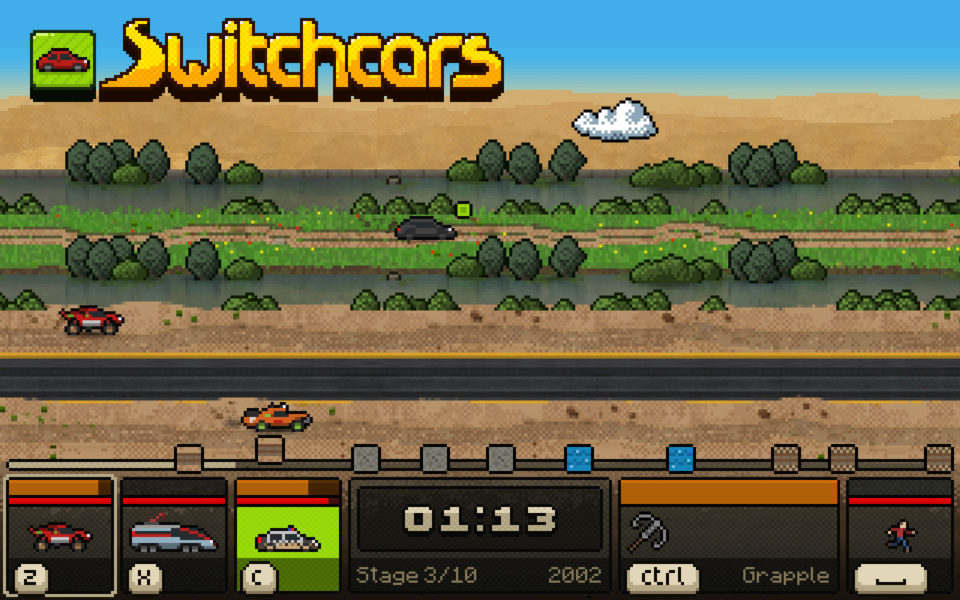 With Switchcars nearing its release, Altfuture caught attention not only of the biggest PC press and indie publishers, but it was eventually funded by Vlambeer – the famous indie studio leading the action rogue-like market at that moment. Altfuture then self-published the game in March of 2016, making it one of the first games from Serbia to come to Steam.
Being featured by Steam and Humble Bundle, Switchcars returned its investment in a week. With over 80,000 owners to date it maintains 93% positive rating, setting the bar for Serbian games on Steam. Moreover, Altfuture remained a fully independent company, now with a solid fan base.
Seeing how the experience in understanding games as a consumer and the holistic approach to development were the key to Switchcars' success, for the next project Slobodan soon teamed up with two of his friends who shared the same view.
Nenad Ognjanović, an experienced software engineer left his job to bring technical foundation to the company, along with a strong interest in VR and one of the first HTC Vive's available on the market.
Ivan Notaroš, a multi-talented game developer known in indie circles for his many experimental games presented on festivals across Europe, brought his excellent game design skills and expertise in the Unity engine.
Being avid players of vehicular games, it was years earlier that the three came up with the idea to make a better train simulation, but it wasn't until Altfuture was formed, Switchcars and VR happened and they each found time to invest, that everything clicked and they sat down to make it happen.
Like once before, right off the bat they set out for a highly ambitious goal – make a truly revolutionary train simulation, not simply by making the graphics more beautiful, or scenery more detailed, but by improving on the fundamentals of the genre that they found lacking in the similar games they played: immersion, physics and accessibility.
The team faced many challenges. Apart from setting up the pipeline for internal management and technical basis for project development, problems come along with VR's strict requirements. The vision of a photorealistic train simulation game directly clashes with a de facto mandatory constraint of keeping the game running at 90 frames per second, while having to render two viewports at higher-than-HD resolutions. Having to squeeze railway and locomotive simulation, Unity's un-optimized terrain and vegetation solution, physics workarounds etc. into 10 milliseconds of allotted frame computation time posed the main challenge, and in fact still looms above every decision that has to eventually find its way into the game.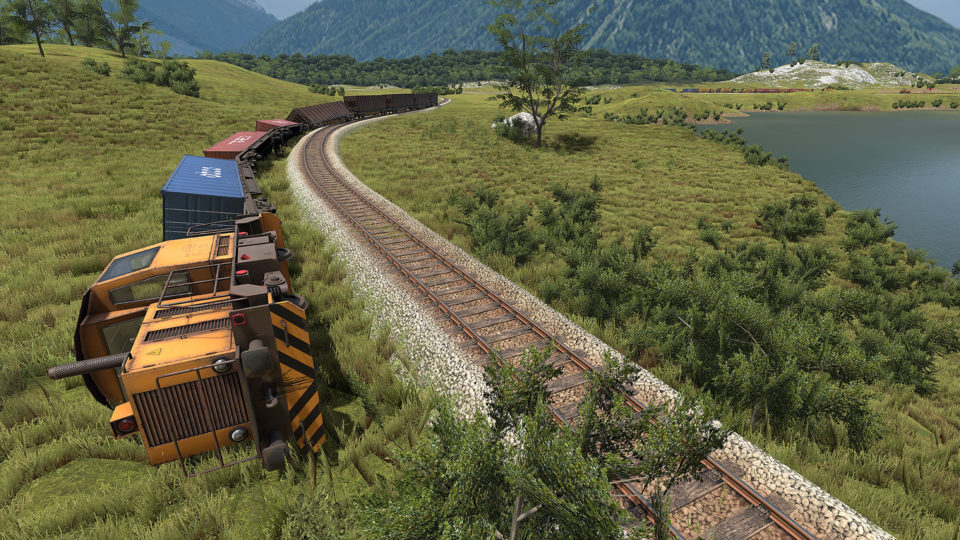 Months later, Derail Valley saw light of day. Players found themselves inside a locomotive in virtual reality. For the first time for anyone who's not a real train engineer, they'd be able to get a train moving using their own hands – and then run off the tracks in the very next corner.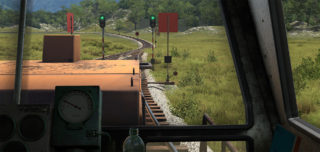 But this novelty wasn't the only goal with Derail Valley. Developers aimed to bring something entirely new to both VR and train simulator target audiences. The ability to move through a large world without experiencing motion sickness is rather new to VR, whereas the train simulator fans got something else that even much larger studios in the genre haven't done before: native VR support, decayed railway simulation, gameplay that is easy to get into as well as the game's flagship feature which it was also named after – proper derailment physics.
As such Derail Valley was submitted to an MSI VR Jam competition by the end of 2016, eventually winning 3rd place among 600 games from 72 countries. The cash prize made the project profitable even before it started selling. Following that, the game won first place on a competition GameUp in its home city of Belgrade, pushing it to more exhibitions in Europe.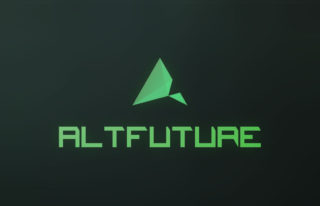 In just a year and a half, Altfuture has had a very steep growth. Initially armed with nothing but experience in playing games and a number of constraints, the small studio now aims to make its original title Switchcars recognized as the video game with the most vehicles in the world, and Derail Valley the best train simulation on the market. Derail Valley's release on Steam Early Access is set for later this year, and a free demo is currently available on Steam.
Comments
Industry Contributions