CyberCoconut: Creating With Passion
The game that won Best of the Show Award at Codemotion 2017 in Milan was The Way of Life Definitive Edition from CyberCoconut. This is the first game from CyberCoconut, with release expected during the first quarter of 2018. They will also compete at the upcoming Indie Prize competition at Casual Connect Europe in London.
Founding a Company with a Shared Vision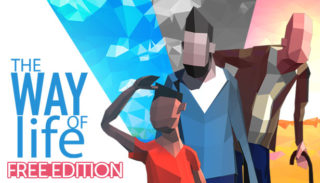 CyberCoconut was founded by Davide Caio and Nicolò Azzolini, who met at the 2014 Global Game Jam in Milan. Although they didn't know each other at all, they quickly discovered they worked very well together. After the game jam they began working together on small projects. Then they released on Steam the prototype of The Way of Life, which they had made during Game Jam. In the first two weeks it had 100,000 downloads, and the community was very enthusiastic, asking for more. Suddenly they were motivated to start their own company and continue working on the game.
Davide says this about founding the company, "I think that the best way to found a game dev company is for every member to share the same vision of this medium. And we definitely share this vision."
Both Davide and Nicolò were born and raised in Milan; they believe it is a great place for a game company, with countless opportunities and inspirations. Nicolò describes, "Milan is the city of design; we are always surrounded by all the latest trends. There are a lot of indie studios like us and a plethora of skilled game developers, artists and musicians. It's always very easy for us to find some external collaborators with passion when we need more people for our projects."
More Than Entertainment
At CyberCoconut they are determined to create games that offer more than entertainment. They want their games to leave a mark on the players. And they are trying to figure out if in the crowded market of the games industry if there is room for games like theirs. Within a few months the release of The Way of Life Definitive Edition should give them the answer.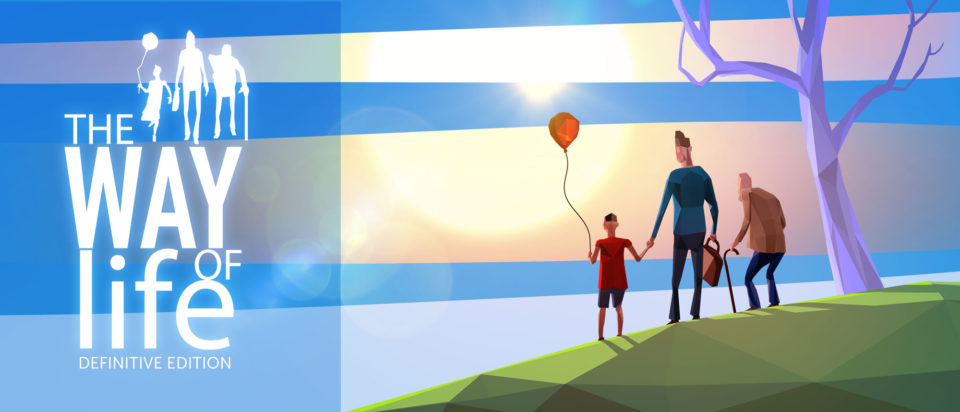 Davide and Nicolò form the core team of CyberCoconut. They also have a full-time animator working with them on The Way of Life. For other functions – writing, translating, music, sound effects, marketing – they rely on their network of collaborators. And friends and fans help them complete the necessary testing.
This flexible and constantly evolving team is made up of open-minded people who love to discuss a variety of topics, trends and events. When they come across an interesting topic they try to figure out if and how this could be used in a video game and how it could lead into an interesting and unique concept.
Creativity and Compromise
Brainstorming is the heart of their creative process. They start designing by meeting together and throwing out ideas. There is no hierarchy at this time; everyone has the same role and the same opportunity to say something. Their differing backgrounds lead them into a process of compromise that they believe brings out the best ideas.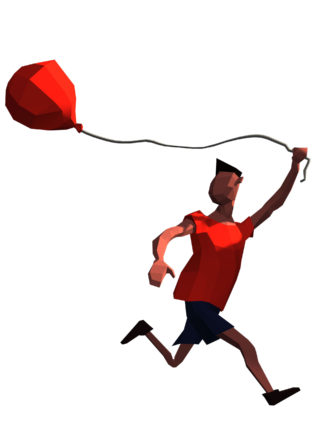 At CyberCoconut they know they want as many people as possible to play and enjoy their games, but, as a young company, they are still figuring out what their target audience should be. The focus with The Way of Life is the gamer who likes to stop and think about what the game is trying to communicate. The target is not the hardcore gamer who is looking for a challenge or deep gameplay mechanics.
Although the original concept for The Way of Life was created at the 2014 Global Game Jam, much more work was required to reach the Definitive Edition. In developing the game, the team proceeds experience by experience, using a series of steps for each. They decide together on an interesting theme they would like to feature in the game. Then, using the theme as a starting point, they list every relevant topic and subtopic, discuss each and divide them into the three life stages. They then write a summarizing sentence to be used as a guideline in creating the levels. Finally they design the levels, trying to make the player feel the same experience a person in that particular life stage in that situation would feel.
Working With Limited Resources
The most difficult part of developing the game, Davide reveals, is trying to find a compromise between what they want to do and what they can do with their limited resources. Building a game with such limited resources has been difficult. They can't constantly focus on the game because they must also do B2B projects to fund and continue developing The Way of Life. However, they also say, "Now that we are approaching the end, we can see that the Definitive Edition is turning out way better than our initial expectation, and we hope that the players will like this game as much as we do."

CyberCoconut's limited budget means they must rely on game-related events for testing the game and determining if they are going the right direction. At an event many people will be trying out the game for the first time; some don't like it but most are impressed. The most important thing is to collect and use every bit of feedback possible. Nicolò says, "Sometimes people are so impressed they find some meanings in the game we weren't thinking about. These are the best moments."
People who enjoyed the Free Edition of the game will certainly be excited by the Definitive Edition. It has 10 experiences, 30 levels and over 70 choices among the experiences. All the first choices for each level are tracked and lead the players into the final level; how it appears is different depending on the players' choices.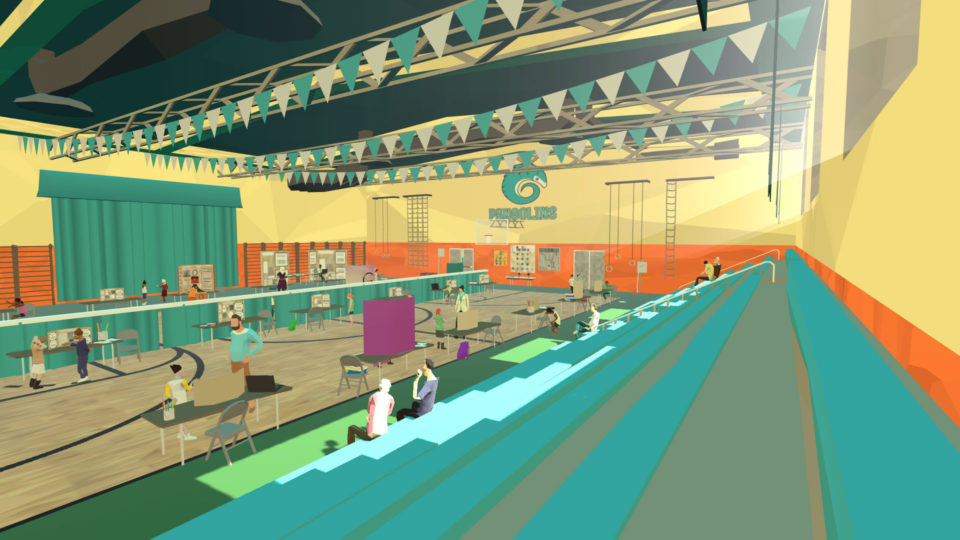 Noticed by the Game Industry
Possibly the best moment CyberCoconut has experienced came when Microsoft invited them to their ID@XBOX showcase event in San Francisco for GDC 2017. This was the moment when they realized that The Way of Life could be noticed by players and by the game industry. This was their first international event and they felt honored to be there.
Winning the Best of Show Award at Codemotion in Milan was another great moment for CyberCoconut. By this time, the version of The Way of Life was very close the final version, so this opportunity for testing and feedback was crucial. They were able to get a great deal of feedback about the newer experiences and the game in general. Now they are looking forward to showing the game at Casual Connect in London in May 2018.
Surviving the First Game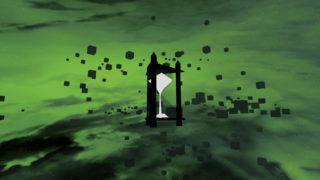 The next major goal for CyberCoconut is survival. Davide says, "I think that the goal for all new companies in game development industries is to survive their first game." They are excited to see how players will react when it is released. Until that happens their focus will remain on The Way of Life, although they have lots of ideas for future games.
When Davide and Nicolò were asked about trends in the game industry, they expressed a rather sobering opinion. "At the moment we think the game industry is a big mess." But they are determined to wait until after The Way of Life Definitive Edition has been released to figure out what their chances are in this industry to continue making video games at CyberCoconut.
You Must Have Passion
For other indie developers who would like to create a winning game, they emphasize one essential element: you must have passion, great passion for this medium. Nicolò insists, "You need to be ready to sacrifice a lot of things to reach the end of the development. And these sacrifices are only possible if you have an amazing passion in what you create."
---
The game now has a release date of March 15, 2018. The game can be found on steam at: http://store.steampowered.com/app/404960/The_Way_of_Life_DEFINITIVE_EDITION/
Comments
Catherine Quinton
Catherine Quinton is a staff writer for www.gamesauce.org. Catherine loves her hobby farm, long walks in the country and reading great novels.