Gert-Jan Stolk: Feeling the Need for Speed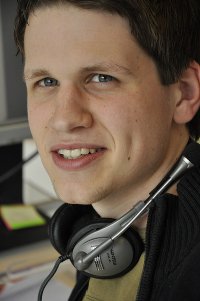 SpeedRunners recently sprinted across the finish line to a full release after five years in development. It's been a long process, but after a few years using Steam Green Light, awards from SXSW and Indie DB and various play-throughs by famous YouTubers, it's now fully released for Steam, with an Xbox One release coming later.
We talked with Gert-Jan Stolk of DoubleDutch Games about SpeedRunners. They detail how publisher tinyBuild helped with the game's aesthetic, how SpeedRunners eventually became an eSport and why indie developers should have a back up plan because their first game probably won't be profitable.
Gamesauce: Please tell us how your participation in Indie Prize influenced you. How did you find out about Indie Prize? How have your experiences as an indie developer changed since participating?
Gert-Jan Stolk: The first time we were in the indie showcase at Casual Connect was in Hamburg in 2013. I don't think Indie Prize existed at that point. Casper van Est, the other half of DoubleDutch Games, went there and met Alex Nichiporchik from tinyBuild. We've been working with tinyBuild on our game SpeedRunners ever since.
Later, in 2014 we participated at Casual Connect in Amsterdam. The greatest value of events is that we can introduce a bunch of new people to your game. There is much feedback to be had.
Gamesauce: What would you suggest to other indie developers to reach success with their game?
Gert-Jan: The chance of reaching financial success with games is low if you look at the numbers. In that environment, you'd better make sure that developing games adds to the quality of your life. If you enjoy the process of creating games you may already have reached a success of sorts.
But to reach financial success as well, take note that selling your game may be harder than creating it. I don't think selling a product comes natural to many indie developers, including myself. Developing a good game is one thing. Making a lot of people notice your game and convince them to pay money for it is something different.
Gamesauce: What inspired you to start SpeedRunners?
Gert-Jan Stolk: Back in 2008 I was working at a big developer. We were working on a game for Xbox 360 which was to be released all old school in stores on disk. Around that time Microsoft also launched the Xbox Live Arcade channel. All the sudden it was possible for a single creator or a small team to release a game, and actually make a decent living of it. This was later demonstrated with games like Braid and Super Meat Boy.
Making games is something I wanted to do since I saw a video game for the first time. Because of that I had been making small games since high school. The possibility of working on my own games for a living was the natural next step.
Gamesauce: If you had unlimited resources and time, what type of game would you create?
Gert-Jan: With unlimited time and resources I would probably just start on the interesting parts of games and never finish anything. In that regard it's good that it's a hypothetical. Furthermore I have no ambitions to make huge games. The development of SpeedRunners has already taken up more time than than we anticipated.
Gamesauce: At what point in game development do you test? How has that been effective/ineffective for you in the past?
Gert-Jan: From the start of development. In the case of SpeedRunners the more public tests were useful to gauge if people would enjoy what we made. You have to be careful that in most cases people want to be nice to you. This is great, but also kind of useless as far as feedback goes. Yet there are some signs that can't be fabricated. A good indicator for example is if at an event people will come back later to play your game some more. If that happens you may just have a winner on your hands.
Gamesauce: If you do play tests, what has been the most interesting reaction to your game? What was the game?
Gert-Jan: For SpeedRunners it's always great to see new players figure out how to use the golden hook in the game. At some point people start noticing the screen starts shrinking on them. This is where they start moving to the edge of their seat and it starts to get really competitive.
Gamesauce: What was a painful experience that you have found a way out of? How did you do it?
Gert-Jan: The development of SpeedRunners and it's predecessors has been mostly drama free. Both Casper and I are rationally minded, which avoids many conflicts. We just go with decisions that we think are objectively the best, for as far as objectivity can be applied to making games. Furthermore we have never had any financial struggles. We've always played it safe by having a part-time job until we could live from our own games.
Gamesauce: Do you focus on certain genres/platforms; why?
Gert-Jan: Not at all, SpeedRunners is an online multiplayer platformer racer for PC and consoles. Our next game might as well be a single player turn based strategy game on mobile, who knows?
Gamesauce: Why build a studio? What do you feel your studio offers that is not already out there? What do you hope to bring to the gaming community?
Gert-Jan: We are not building a studio, we are building games. We did have the intention at one point to grow bigger as a studio. But as we grew we noticed that this was not why we started the studio in the first place. We just enjoy working on games much more than all the managerial tasks that come with running a game studio.
We hope as a studio to offer new and interesting games. And in that we offer exactly what many other studios out there are offering.
Gamesauce: Fair enough. What is your work culture like? How do you all interact?
Gert-Jan: We try to keep the organization as flat as we can, which works great for a small 5 person studio. Interactions can thus be best described as casual.
Gamesauce: Do you have a physical location or are you virtual – why did you make the choice you did in regards to physical/virtual?
Gert-Jan: I have some bad experiences with working with a remote team. When working virtual it becomes really important for one person to take a strong lead position. That would become more of a task in, work out factory line situation. At DoubleDutch Games we're continually interacting and thereby hopefully learning from each other.
Right now we work from tinyBuild's office in Hilversum, The Netherlands. This made the most sense for us. We have been working very closely with tinyBuild in the later part of the development of SpeedRunners.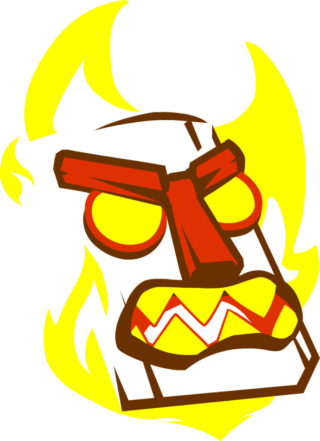 Gamesauce: What monetization methods do you use and why?
Gert-Jan: Premium right now for SpeedRunners. It's still the norm on PC and consoles which is what we're targeting.
Gamesauce: Where does inspiration for your games come from? This can include any inspirations from outside the game hangout, not other games but anything – music, classic art, your neighbors snoring at night or an interesting neighbor on the plane.
Gert-Jan: From life, it can be anything, books, movies, music, other games (not just video games). The more challenging thing is to find space and time in your life. You will need that to combine all those pieces into something new and interesting.
Gamesauce: Who takes the leads on projects?
Gert-Jan Stolk: Casper and I both do. Casper tends to focus more on the game design part of the project while I'm leaning more towards the technical part. But there is a good deal of overlap between that as well.
Gamesauce: What is the creative process like and how does the team flow through it?
Gert-Jan: There is no (formal) process. We either take the initiative to add something to the game or we throw ideas at the team (discuss it) and see what sticks (the idea is beneficial for the game). Everything after that is just work and a reiteration of the latter.
Gamesauce: What is the development process like – how often do you test, what tools and partners do you use?
Gert-Jan: We figure out what needs doing and do it or delegate it. We try to have a meeting once every week. We do this to have a formal moment where anybody on the team can bring up issues of any kind they're running into.
We have a partner in tinyBuild for marketing and art. Other than that we contract Sonic Picnic for sound effects and music. That makes up the whole operation.
We use various common game authoring tools, we use some homemade tools which we run on Google App Engine.
Gamesauce: How did you end up with your particular art style?
Gert-Jan: SpeedRunners started out as just a platformer where you had to move a guy as fast as possible through a level using a grappling hook. Only later we settled on a superhero theme for SpeedRunner. With the involvement of tinyBuild that theme got more exaggerated and wacky. That all lead into the cartoony style that is SpeedRunners today.
Gamesauce: What is the funniest/wittiest moment of the game – something that one should see for sure?
Gert-Jan: We have hidden a lot of jokes in the game but they're all quite subtle and you will have to go deep to find them. For me the biggest joke of SpeedRunners is that it looks like a fun party game at first. After playing it for a few minutes it turns out to be quite a brutal and competitive game.
Gamesauce: What would you suggest to NEVER do as an indie dev?
Gert-Jan: I've seen so many indies go all in on their first game and which later fails. You don't hear much of those because we tend to only give successful indies a stage. This survivorship bias causes only more indies to make the same mistakes again.
As an indie you can totally go all in and live on your savings and eat noodles for two years. But you'd better go into that process knowing full well that it's more likely than not your project will fail financially. So you'd better make sure that developing your project enriches your life, not necessarily in a financial way.
Gamesauce: I noticed that the appeal to YouTubers goes so far as to include DLC packs of famous YouTubers. How important have YouTubers been in getting word out about SpeedRunners?
Gert-Jan: It's always pretty difficult to tie a publication (be it a YouTuber featuring your game, an article on a website or cross promotion etc.) for your game to actual sales. In the end your goal is to have your game reach as many eyeballs as possible repeatedly. Having YouTubers play your game is one of the ways of achieving that.
The DLC packs was part of a promotion we did with a couple of TouTubers. They would play SpeedRunners on a stage at PAX Prime. That event was actually kind of interesting. There was a huge audience in that room who were cheering on their favorite YouTubers. This showed us how SpeedRunners could do well as an eSport and we've been focusing on that ever since.
Gamesauce: The game seems very community focused, with active forums and user created levels. Was this something you purposefully wanted to cultivate as an extension of the game?
Gert-Jan: I think every game or product in general would do well with an active community. It's a very concrete way of seeing why you are developing your product at all. From the get go in Early Access we have been trying to be involved with the community. Some ways for us to do that is being active on the forums ourselves, and doing events in-game.
The level editor has been successful for us and the community. Currently almost 25k SpeedRunners levels have been made.
Gamesauce: How important was Steam Early access in getting both the resources and the fanbase to make the launch of the game possible?
Gert-Jan: Casper and I have always been pretty careful going into indie game development. We knew that even 5 years ago, most games fail financially. So we kept on our part-time day jobs. Early Access helped us to go develop SpeedRunners full time as we started to make enough money there to do so.
That was however not the reason for us to do Early Access. Creating an online multiplayer game as a small developer is super hard. Early Access for us was a way to fix a lot of online multiplayer related issues without reviewers and players burning us at the stake.
In hindsight it also turned out to be great for the design of the game. We added a lot of features to the game in early access. We most likely would not have added those if it weren't for the success we had in early access.
Comments
David Radd
David Radd is a staff writer for GameSauce.biz. David loves playing video games about as much as he enjoys writing about them, martial arts and composing his own novels.