Southeast Asia Part 1: Philippines and Malaysia at Indie Prize Singapore 2017
Five games from Philippines and twelve games from Malaysia were invited to the international Indie Prize showcase during Casual Connect Asia 2017 in Singapore.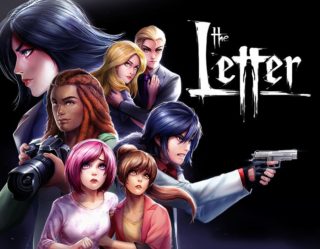 Game Title: The Letter
Developer: Yangyang Mobile
Platform: Desktop Win, Desktop Mac
Website: http://www.yangyangmobile.com/
Country: Philippines
The Letter is a non-chronological, horror visual novel game with seven playable characters. It also features full English voice acting, several branching paths with more than 10 endings, highly animated character sprites and backgrounds, and quick-time events.
The game successfully raised over $33k USD from 500+ backers on Kickstarter back in November 2015.
Game Title: Tower Fortress
Developer: Keybol
Platform: iOS, Android, Desktop Win, Desktop Mac
Website: http://www.keybolgames.com
Country: Philippines
Tower Fortress is a challenging vertical action-platformer that features some rogue-like mechanics. With levels randomly generated and enemies that have unique patterns and attack sets, can you reach the top of the tower and destroy the smoke emitter that is plaguing your town?
The game was previewed on TouchArcade and PocketGamer.
Game Title: Spellstrike
Developer: Sudden Interactive
Platform: Desktop Win
Website: http://spellstrikegame.com/news/
Country: Philippines
Spellstrike is a multiplayer action strategy game that plays like a strategic hero brawl, with high action combat, and map-based game elements. It is a unique strategy game where you manage your hero's stamina and abilities while battling other heroes for land, glory, or survival. Enter a modern fantasy world where magic is a source of both chaos and dominion.
Achievements:
Game Title: Evergrow
Developer: Unlibox
Platform: Desktop Win, Desktop Mac
Website: http://unlibox.com/
Country: Philippines
Sit back, relax and solve puzzles in this cute atmospheric game that is Evergrow.
Objective: Guide the Paper Rabbit to fill all tiles with grass while avoiding obstacles and using special tiles.
Evergrow got Greenlit on Steam and the demo was featured in Itch.io.
Game Title: Mighty Alpha Droid
Developer: Popsicle Games
Platform: iOS, Android
Website: http://popsiclegames.com/
Country: Philippines
Can you help the Mighty Alpha Droid save the planet from the evil robots with your spelling skills? Form words using random letter tiles to blast your opponent to smithereens. Bigger enemies require longer words. Do you have what it takes to save the planet from these evil robots?
Mighty Alpha Droid has been mentioned and written about by a Philippine tech and gaming blog called Ungeek.ph as they were excited on the upcoming release of Mighty Alpha Droid.
Game Title: Rhythm Doctor
Developer: 7th Beat Games
Platform: iOS, Android, Desktop Win, Desktop Mac
Website: rhythmdr.com
Country: Malaysia
The hardest one-button rhythm game you will ever play. The core idea is simple: slam your spacebar on the 7th beat. But every level has a twist on that concept. In the trailer above, a virus is messing up your connection, leading to glitchstep music, and you have to keep the count to seven in your head. Further twists include having you master things like polyrhythms, offbeats, hemiolas, irregular time signatures.. and if those don't mean much to you, don't worry – it is designed to make you learn music and rhythm theory without even realising it.
Achievement: IGF 2014 Nominee (San Francisco, CA)
Game Title: The 9th Gate
Developer: Spacepup
Platform: Desktop Win, VR desktop/ console
Website: www.gospacepups.com
Country: Malaysia
The 9th Gate is a survival horror game set in modern times where you play as a spirit medium who must rescue the soul of a young girl that has been trapped by nether forces.
Game Title: The Plight
Developer: Cellar Vault Games (formerly known as The Cellar Door)
Platform: Desktop Win, VR desktop/ console
Website: http://gamejolt.com/games/the-plight-working-title/86274
Country: Malaysia
The Plight is a first-person horror game which follows Wu in his attempt to find out what haunts the house he lives in. Players will uncover Wu's dark past and recover his lost memories.
In the estimated in around 3 to 6 months, since developers uploaded the The Plight Game Demo on Gamejolt, people who downloaded the game demo went global. The game is popular in countries such in Malaysia, Singapore as well as foreign countries US, UK, Korea, Japan, France, Brazil, Russia, Taiwan, so on and so forth. More importantly, the views gradually increase to almost over 10 Millions views on YouTube (All thanks to famous YouTube's Let's Play in these different countries.). In the YouTube comments, people also gave feedback whereas they have played a few Chinese traditions (or designed) environment. The Plight was one of them. Above all, the music (song) played in the end of the demo plays an important role in the game as well.
Game Title: SumiKen
Developer: OPNeon
Platform: iOS
Website: http://www.opneon.com/
Country: Malaysia
An endless samurai slasher game drawn in Japanese sumi-e style. SumiKen features fast paced samurai sword slashing action set in the beautiful landscape of Japan. Game will be released on App Store in May 2017. A few news articles were written about SumiKen (TouchArcade, PocketGamer, etc). Also, China mobile game site has taken interest on this game.
Game Title: Cave Guys
Developer: WerakuGames
Platform: iOS, Android
Website: www.werakugames.com
Country: Malaysia
The Cave Guy is a Role Playing Survival Adventure Game involving a newly formed tribe of cavemen in a journey through the wilderness filled with dangerous challenges & mini-games to unravel the mysteries of the meteorite crash! It follows Babor and a band of cavemen in a journey through the wilderness filled with dangerous challenges & mini-games. The mission is to rescue the pretty girl from the Evil Manoi. Who knows if that is really all?
Their journey started on the day of Meat the Great. Babor and Papi are the final two in an eating competition ceremony. The winner will win the heart of Chumba. She is the most pretty girl in the tribe and of cause the chubbiest one. An unexpected event occurrs, an ancient monster swoops down and the rider of that monster proclaimed himself as the totally most evil cave guy on the land taking away Chumba. Before the ancient monster took off, Babor and Papi rush to grip at its legs. Unfortunately with short arms and a big belly Babor slips and falls to the ground. He then runs as fast he can while his stomach is still half-filled to go rescue Chumba.
Cave Guys is currently under development. It is now in production phase. Developers aim to have a gold version in May 2017 and release the game in June/July 2017.
Game Title: Bolaway
Developer: OY Games
Platform: iOS, Android
Website: http://oygames.net
Country: Malaysiaf
Bolaway is a simple "air hockey + brick breaking" game which features two character and a ball, the goal is to defeat your opponent by being the first one to gain a certain amount of points, a player gets a point once the opponent misses a ball.
Bolaway is one of the winners of IPCC 2016 program by Malaysia Digital Economy Corporation (MDEC).
Game Title: Sara Is Missing
Developer: Kaigan Games
Platform: iOS, Android, Desktop Win, Desktop Mac
Website: www.kaigangames.com
Country: Malaysia
Sara has disappeared under mysterious circumstances, and your only lead is her mobile phone. Search for clues by investigating Sara's personal messages, notes, emails, pictures and videos while trying to piece together her final days. Unlock password protected files, uncover hidden messages and decrypt lost data and figure out where she went, what she did, and how someone can disappear without a trace so suddenly.
Achievements:
1 million downloads in 3 months
International Mobile Game Award 2016:
Jury's Honorable Mention
Best Upcoming Game
Game Title: Spin Racers
Developer: 27Rabbits
Platform: iOS, Android
Website: http://27rabbits.com
Country: Malaysia
Spin Racers is a real-time multiplayer racing platformer on iOS and Android. Action packed from start to finish, use your skills and weapons to roll past the competition all the way to the finish line. Play against your friends, family and the rest of the world as you climb the ladder to the top. Are you ready to rumble?
27Rabbits previously built advergames for clients like AirAsia, Chatime and Volkswagen.
Game Title: Moonchild
Developer: ASYMPTOTE GAMES
Platform: iOS, Web
Website: www.asy.my
Country: Malaysia
You play as a sly and naughty moon child who happens to run away with a fractal that belongs to The Heart of Moon. The longevity of the moon is at risk with the missing pieces. Challenge and unleash your journey by solving the Logic and Order of the world that tries to stop you.
Moonchild is a pre-alpha project but the team is so excited to introduce the upcoming exploration-puzzle game. A point and click puzzler builds around the core of Basic Logic Gates, wrapped in a role-playing game on a beautifully crafted 2D world. Moonchild would be a great choice if you like your game slow but challenging or you enjoy sitting down and exercising your brain. Everybody would have fun with this little game. It is a great tool for kids to get their hand touch on the wonder of Basic Logic Gates preschool. Coming from an one-year-old indie game studio Asymptote, Moonchild is expected to scale and aims to have new content downloadable from time to time. Currently, Moonchild is targeted to be released in three chapters, each with minimal number of six levels. So, do keep an eye on the aspiring team at www.asy.my. More details for the project can be viewed at www.asy.my/moonchild.
Game Title: Kluno: A Kid's Dream
Developer: Gameka
Platform: iOS, Android
Website: www.gameka.my
Country: Malaysia
Swipe, Match, Win.
Every night, whilst others are fast asleep, Kluno dreams of exploring castles in the sky, and battling epic toy villains. With Squarrel, space explorer extraordinaire, recruit other heroes into your team and unravel the mysteries of Kluno's dream.
Game Title: Postknight
Developer: Kurechii
Platform: iOS, Android
Website: http://kurechii.com/
Country: Malaysia
Designed to be an enjoyable RPG for those on-the-go, Postknight is optimized for mobile devices: from content to controls, for hardcore and casual players, to time spent in and out of the game. Instead of spending long hours to experience the highlights of an RPG adventure, Postknight delivers it in small yet exciting pieces.
Accomplishments:
Exceeded 1,000,000 downloads within first week of launch.
Rated 4.8/5 on Google Play and 4.5/5 on App Store.
Featured as Best New Game globally on both App Store and Google Play.
Selected as Best in February 2017 on the App Store.
Selected as Touch Arcade's Game of the Week.
Game Title: Uri: The Sprout of Lotus Creek
Developer: DreamTree Games
Platform: iOS, Android
Website: www.dreamtreegames.com
Country: Malaysia
Uri is a puzzle adventure game that uses in-game UI to solve puzzles. The game translates a health bar into a platform to walk on, uses the pause button to freeze object in place, or turns a music note (the mute button) into a spring to jump on. The possibilities of UI usage is explored throughout Uri's journey as the young prince sets foot beyond the palace for the first time.
The game will to publish around May – June 2017
Awards/Nominations:
IPCC 2015 – Winner
Mobile Game Asia 2016 (Indie Pitch Arena) – Selection
1st IMGA Sea 2016 – Nominee
Taipei Game Show 2017 Indie Game Award – Nominee
13th IMGA Global 2017 – Nominee
---
The full list of Indie Prize Singapore 2017 finalists can be found at indieprize.org. Meet the developers at Casual Connect Asia 2017 on May 16 – 18, 2017, at Hard Rock Hotel Singapore, Resorts World Sentosa, 8 Sentosa Gateway in Singapore.
Join our Indie Prize Facebook community to stay updated about Indie Prize
https://www.facebook.com/groups/870174783048528/
Comments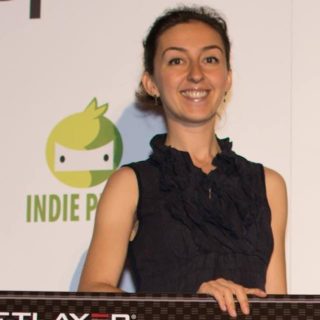 Yuliya Moshkaryova
Yuliya Moshkaryova is the Indie Prize Director and Senior Project Manager and Team Leader at Ukrainian indie studio Wildec LLC. Yuliya travels around the world to meet indie developers from every corner of the globe and to invite the best games to join the Indie Prize scholarship. Follow @MoshkaryovaYuli to stay updated about Indie Prize news and gamedev events.