Southeast Asia Part 2: Developers from Taiwan, Thailand and Vietnam at Indie Prize
Eight games from Taiwan, one game from Thailand and two games from Vietnam continues the list of developers from Southeast Asia who were selected to participate in the international Indie Prize showcase during Casual Connect Asia 2017 in Singapore.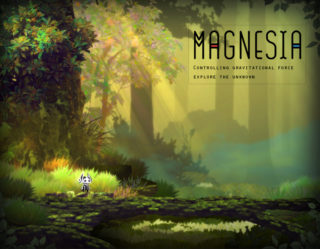 Game Title: Magnesia
Developer: 18Light Game Ltd.
Platform: PC
Website: www.18light.com.tw
Country: Taiwan
Magnesia is a 2D puzzle game made by 18 Light. Player plays as a little robot Orsted. Explore the mysterious planet Magnesia. This planet contains some special substances which create powerful magnetic force. The substances maintain planet's resident basic living, but humans are eager to get it due to the energy shortage on earth, so the war begin between three groups, humans that want to conquer, humans that protect Magnesia and residents on Magnesia. In this situation, Orsted has to determine what and who she should trust.
Game Title: PitaBoom
Developer: Pita Game Studio
Platform: VR desktop/ console
Website: https://www.facebook.com/PitaGameStudio/?ref=aymt_homepage_panel
Country: Taiwan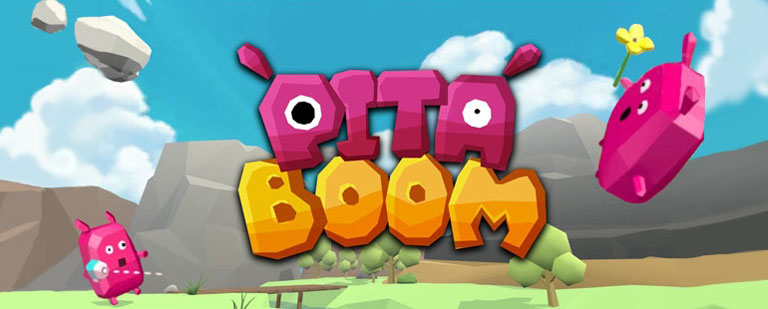 PitaBoom is a magic tower defense game. The player is the guardian of the human homeland and is a mage. Using the right hand-held magic wand to draw different magic runes, call out all kinds of powerful magic to repel strange pink creatures called Pita that constantly come to attack the human world. At the beginning of the game, players are in a medieval magic world. One day, while practicing magic, someone accidentally hits the Pita family spiritual statue. This accident caused the Pita family invasion of the human world. When the player presses the button on the magic wand, it will call out a special magic array. When the player draws a specific Rune on the array, it create a variety of powerful magic. There are several kinds of magic that can be created, each magic has different characteristics. The player must follow the Pita type of attack, and use the appropriate magic to defeat the Pita army. When repelling all offensive Pita, the player wins the game. On the other hand, if the player lets the Pita capture the guardian of human energy tower, the challenge is failed.
PitaBoom has been selected as a finalist for the MSI VR JAM 2016.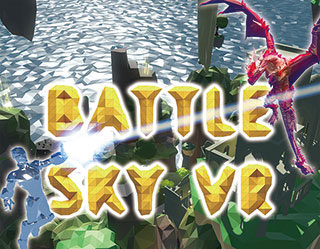 Game Title: BattleSky VR
Developer: Oh!WHATif
Platform: Desktop Win, VR desktop/ console
Website: www.BattleSkyVR.com
Country: Taiwan
BattleSky VR is a Multiplayer VR game that allows you to fly. Each player picks a Hero with vastly different size, powers and gameplay style to engage in fast-paced aerial combats against other players, up to 4v4. Requires a HTC Vive.
The game was picked to be showcased at the Indie House exhibition at Taipei Game Show 2017.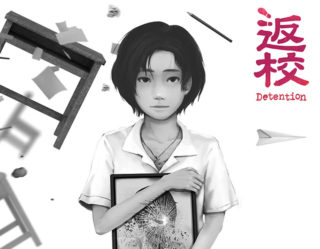 Game Title: Detention
Developer: Red Candle Games
Platform: Desktop Win, Desktop Mac
Website: http://redcandlegames.com/detention/
Country: Taiwan
Detention is a unique atmospheric horror game heavily influenced by Taiwanese culture (Taoism and Buddhism references) based on the 1960s Taiwan under martial law. With a simple point and click mechanism, the player controls characters who venture into the school beset by hostile supernatural events to uncover stories behind the haunted place.
Accomplishments:
TpGS – Indie Game Awards – Best Design
Nomination for Indieplay 2016 Best Audio.
Nomination for Indieplay 2016 Grand Prize.
Steam: 97% overwhelming positive score with near 3000 user reviews:
"Like so many crashing waves, every facet of Detention moves in one harmonious lockstep towards an unavoidable tragedy, drowning out the world around you."
9/10 – Rely On Horror
"One of the most beautiful stories told by video games in recent years."
9/10 – Multiplayer It
Game Title: Rockland VR
Developer: VactoR
Platform: VR desktop/ console
Website: http://www.vactordigital.com/
Country: Taiwan
Rockland is a puzzle game. To solve the puzzle, you are free to place some combination of rock accordingly. When you complete the puzzle, you can pick one photo from 4 different cameras for your accomplishment record. You can take your time to stack the beautiful art or you can complete it as fast as possible.
Launched to HTC VIVELAND. Rockland is a puzzle game that is rich in creativity and education. Rockland was rated as the type of game we've never seen before.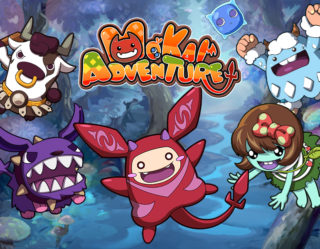 Game Title: MoKai Adventure
Developer: Werold
Platform: Android, iOS
Website: http://www.weroldgames.com/
Country: Taiwan
MoKai Adventure is a deep and high freely monster raising game.
There is a fantasy world full of monsters called "MoKai". Players will go through many storylines to battle, collect and raise MoKai. And every MoKai has its own personality and attribute. Players can freely increase attributes and change the behavior of MoKai. Each MoKai and Team are different from the others. Join the adventure and see what is inside the game.
Achievements:
2016 ESGS Featured Indie Games
1st IMGA SEA Nominee
1st IMGA China Nominee
Lanota developed by Noxy Games Inc. was nominated to participate in the international Indie Prize showcase in Singapore by Indie Prize nomination partner in Taiwan – Taipei Game Show 2017. Taipei Game Show is the first ever entertaining gaming exhibition in Taiwan. With the business area B2B Zone, entertaining area B2C Area, and the conference Asia Pacific Game Summit, the show has become the most influential gaming event in Taiwan for public branding and business matching.
Game Title: Lanota
Developer: Noxy Games Inc.
Platform: iOS, Android
Website: http://www.noxygames.com/lanota/
Country: Taiwan
Lanota is a novel and refreshing blend of rhythm game, picture book, and an RPG style adventure story for every curious mind. Join Fisica and Ritmo to explore and recover the world by "tuning" the location of each stage, collect items and music, and read a picture book as the story progresses!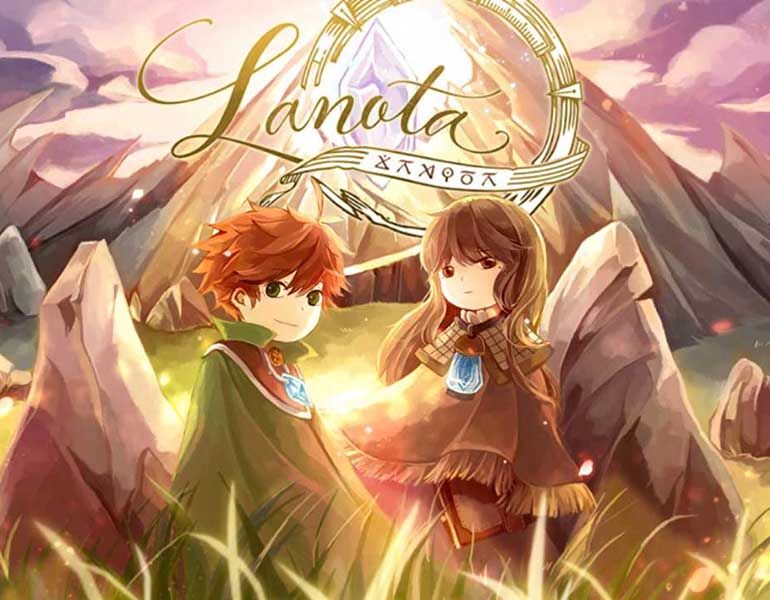 Achievements:
Topped the charts on the iTunes App Store within 32 hours of debut release (Japan & Taiwan)
Average rating 4.6 on Google Play Store
2016 1st International Mobile Games Awards SEA "Excellence in Audio"
2016 GAME STAR Taiwan Indie Game category "Gold Prize"
2017 Taipei Game Show Indie Game Award "Best Audio"
2017 13th International Mobile Games Awards Global Nominee
Review articles by Touch Arcade and Famitsu App
Game Title: Qubot 像素戰機
Developer: Qubit Entertainment Ltd.
Platform: iOS, Android
Website: http://www.qubitent.com/
Country: Taiwan
The concept of Qubot is putting the three favorite things a boy likes together: Lego, Robots and Japanese Animation. The gameplay is designed around robots where they charge and clash into each other. We added cool skills and combination moves like Anime. The controls were meant for anybody, it's pretty much like Angry Birds where you just drag, release and tap. Developers added some Metagame where players could evolve their pilots and robots.
Qubot is from makers of Space Qube, which won Best in Play GDC in 2013. It was also selected to be Best of 2013 in AppStore. Qubot is the second title of Qubit Enteratinment LTD and is unreleased yet, ETA Q2 2017.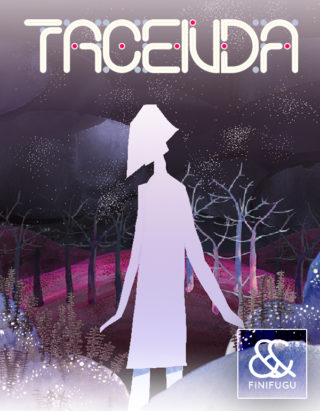 Game Title: TACENDA
Developer: FINIFUGU & friends
Platform: iOS
Website: https://finifugu.squarespace.com
Country: Thailand
TACENDA is an interactive audio-visual storytelling experience for mobile devices which presents real-life stories on a virtual train ride specifically designed for small personal mobile devices. Using audio sourced form the BBC's Listening Project, it presents the true lived stories of people from a variety of backgrounds as bite-sized chunks, designed to be contemplated over the span of a real-life train journey or commute.
Achievements:
Best Sound – Azplay '16
Best Student Game – Gamecity '16, Finalist – Dare to be Digital '16
Semi-finalist – Adobe Design Awards
Two games developed by Vietnamese based studio Genix Lab were selected to participate at the international Indie Prize showcase during Casual Connect Asia 2017 in Singapore. Founded in early 2016, Genix Lab is actually a successor of Guava7 (same founder and team) – whose game Game42 was named one of 40 best iPad games in 2013 by CNET Magazine.
Game Title: Fancy Cats
Developer: Genix Lab
Platform: iOS, Android
Website: www.genix-lab.com
Country: Vietnam
Video: https://vimeo.com/185124532
Dress up your cats, feed 'em chilli, watch them do funny things; Play match-3 puzzles to get even more outfits and toys for the cats. Developed by Genix Lab and published by All 4 Games – a games publishing devision of Channel 4 Television (United Kingdom).
Accomplishments:
Featured "New Games We Love" on AppStore home page, in over 50 countries
Featured many times on AppStore home page for seasonal updates (Halloween, Valentines Day)
Featured many times on AppStore home page, section "Play Game, Get Stickers".
Featured "New + Updated Games" on Google Play home page, in over 90 countries
To be pitched to Google Play team at Google Play Indie Day Ho Chi Minh City on March 22, 2017
Was showcased at Unity's Unite Singapore 2016
Was covered on Touch Arcade, Pocket Gamer. Also got a lot of good reviews from other gaming sites and personal blogs
Was a nominee for the 1st IMGA SEA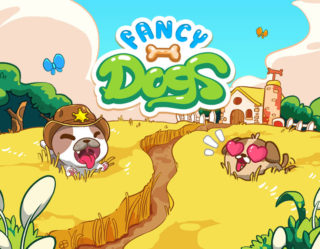 Game Title: Fancy Dogs
Developer: Genix Lab
Platform: iOS, Android
Website: www.genix-lab.com
Country: Vietnam
Fancy Dogs is a spin-off from Genix Lab's successful Fancy Cats game (which has earned many good achievements, and which was also selected for Indie Prize).
---
The full list of Indie Prize Singapore 2017 finalists can be found at indieprize.org. Meet the developers at Casual Connect Asia 2017 on May 16 – 18, 2017, at Hard Rock Hotel Singapore, Resorts World Sentosa, 8 Sentosa Gateway in Singapore.
Join our Indie Prize Facebook community to stay updated about Indie Prize
https://www.facebook.com/groups/870174783048528/
Comments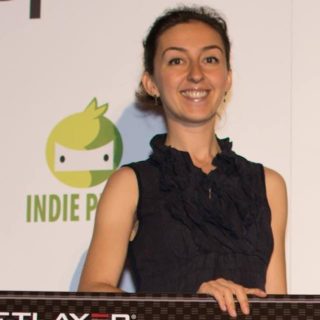 Yuliya Moshkaryova
Yuliya Moshkaryova is the Indie Prize Director and Senior Project Manager and Team Leader at Ukrainian indie studio Wildec LLC. Yuliya travels around the world to meet indie developers from every corner of the globe and to invite the best games to join the Indie Prize scholarship. Follow @MoshkaryovaYuli to stay updated about Indie Prize news and gamedev events.