Announcing the Indie Prize Finalists from South America and North America
Casual Connect Europe 2018 Indie Prize Finalists from South America:
Players who enjoy a good fight will appreciate the entries for Indie Prize from South America. All three are based on various kinds of warfare. But each of these three is completely different, taking place in environments that include a world of avatars and minions, the early British time of King Arthur, or present day multi-vehicle war. Each requires strategic thinking and challenging movement and will challenge players' abilities.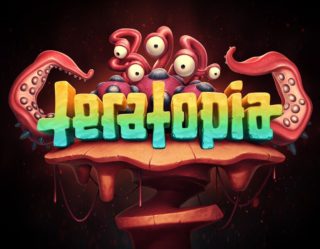 Game Title: Teratopia
Developer: Ravegan
Platform: Console, Desktop Win
Country: Argentina
Teratopia is an action strategy game with the player controlling avatars who spawn different classes of minions. The minions are completely independent; the player can only decide where, when and which one to throw. Players advance through an open-end world as they defeat bosses to unlock new spawning portals. The game has humor, role playing elements and local multiplayer options.
Teratopia is scheduled for release in October 2018 on PC, PS4 and Xbox One.
Game Title: Sword Legacy
Developer: Fableware Narrative Design & Firecast Studio
Platform: Desktop Win
Country: Brazil
Sword Legacy is a re-imaging of the King Arthur myth, a bloody, brutal re-imaging. The player's character is Uther, a vengeful knight aided by the sorcerer Merlin in his search for the long-lost sword Excalibur. As Uther, you must survive intense, turn-based combat as you travel through Britannia, a land devastated by intrigue and deceit.
Sword Legacy received the Best Narrative award at SBGames, 2016, as well as finalist for Best Game and finalist for Best Audio at this event. It also received 2nd place in Best of Quo Vadis 2017, finalist for Best Brazilian Game at BIG Festival 2017, and 2nd place for Best Game at Rio Indie Games 2016.
Game Title: Massive Warfare: Aftermath
Developer: TinyBytes Games
Platform: iOS, Android
Country: Chile
Massive Warfare: Aftermath is a multi-vehicle war shooter game on mobile. Players fight in a variety of vehicles, such as hovercraft, tanks, helicopters in PvP battles, synced online. This is an exciting 3rd person military experience.
Massive Warfare: Aftermath has had more than 250,000 downloads on Google Play Early Access. There have already been over 50 alliances formed worldwide.

Casual Connect Europe 2018 Indie Prize Entries from North America:
It would be difficult to find a more varied group than these entries for Indie Prize at Casual Connect Europe than these games from North America. And each brings a unique twist to the game genres they represent. Do you like racing games? Try one that is a first person shooter and puzzle platformer at the same time. Another variation on the puzzle platformer is the game that manipulates gravity. There are also several role playing games where you could rewrite history, work with your team to defend each other and a light source, or
Game Title: Bootleg Systems
Developer: Neonable
Platform: Xbox One, PS4, Switch, Oculus (VR), Desktop Win
Country: Canada
Are you someone who enjoys cyberpunk? Do you like First Person Shooter and Puzzle Platformer games? If so, you will really enjoy Bootleg Systems, a game that combines them all. The game takes place in a retro Sci Fi universe with a single player immersive story line. And it features a game changing clone gun.
Bootleg Systems was the winner of the Public's Choice Award at CGX/GDC 2018 and was nominated for Best Gameplay at Game Connection America Development Awards, 2018. It won Judges Favorite – Indie Pitch at Montreal International Games Summit 2017. It also won Best Art Direction at Montreal Expo Gaming Arcade 2017 and was nominated for Best Gameplay at this event.
Game Title: Super Gravity Ball
Developer: Upside Down Bird
Platform: Steam
Country: United States
Super Gravity Ball is a puzzle platformer that manipulates gravity. It takes place in a galaxy on the outer edge of the universe. You, the player, are a small green sphere encountering a multitude of obstacles and difficulties as you attempt to reach your portal to a new world. Each world brings its own machinations.
The gameplay involves a multi-plane puzzling approach. You can manipulate gravity with commands in the upper part of the screen so you can navigate the increasingly difficult hardships. However, each command can only be used once and in the order they are presented, so you must choose carefully. Succeeding in this game requires forethought, nerves and precise platforming.
Game Title: Night Terrors
Developer: Double Sided Tape
Platform: Desktop Win
Country: Canada
Night Terrors is a cooperative 3D survival game for four players. The game in made in Unity for PC. With the team players must defend each other and a light source from Boogeys trying to envelop everyone in darkness.
Night Terrors was created by a team of six students from the Vancouver Film School in a three month period.

Game Title: Hero-U: Rogue to Redemption
Developer: Transolar Games Inc.
Platform: Desktop Win, Desktop Mac
Country: United States
Hero-U: Rogue to Redemption is a role-playing redemption game. Players are the character Shawn O'Connor at Hero-U, where they make friends, explore a haunted castle, and use Shawn's rogue skills for both fun and profit. Hero-U combines role-playing combat, character development and adventure story-telling while exploring and solving puzzles. The game uses point-and-click and constantly changing interaction to tell Shawn's story.
Game Title: Reinvent the Wheel
Developer: Monument Games
Platform: Android, Desktop Win, Desktop Mac
Country: United States
Reinvent the Wheel is set in the stone age, where players have a chance to rewrite history. They must fashion a wheel with the limited time and resources available to them. Then they challenge friends to see whose wheel travels the farthest.
At the fifth annual GitHub/itch,io Game Off game jam, Reinvent the Wheel placed 2nd overall, with ratings in the top fifteen in all categories.
To view all of the Indie Prize finalists for Casual Connect Europe, visit indieprize.org.
Comments
Catherine Quinton
Catherine Quinton is a staff writer for www.gamesauce.org. Catherine loves her hobby farm, long walks in the country and reading great novels.