Rusty Lake on the importance of creating a community around your games
Rusty Lake is both the name of a studio and the eerie and surrealistic world Robin and Maarten have created. Their indie studio, based in Amsterdam, has been creating mysterious room escape and eerie adventure games since May 2015. With a total of 9 games launched on iOS, Android and web and 2 new games in development they try keep their community involved as much as possible.
---
Making "Online" Room Escape interesting again
Room escape games in real life are more popular then ever. When we're showcasing our games at events, almost everyone is familiar with the "offline", real-life escape rooms. The fun they have had in those often leads to trying out one our games. The success of those real-life escape rooms is not only because of the group fun factor but also because the entry threshold is very low. Our goal and aim when developing a game is the same: the "pick up and play" principle in combination with an experience you don't forget is the key approach for the Rusty Lake games.
Rusty Lake went live with two room escape games launched at once: Cube Escape: Seasons and Cube Escape: The Lake. We distributed the games for free on the web and mobile and got a lot of positive feedback from players.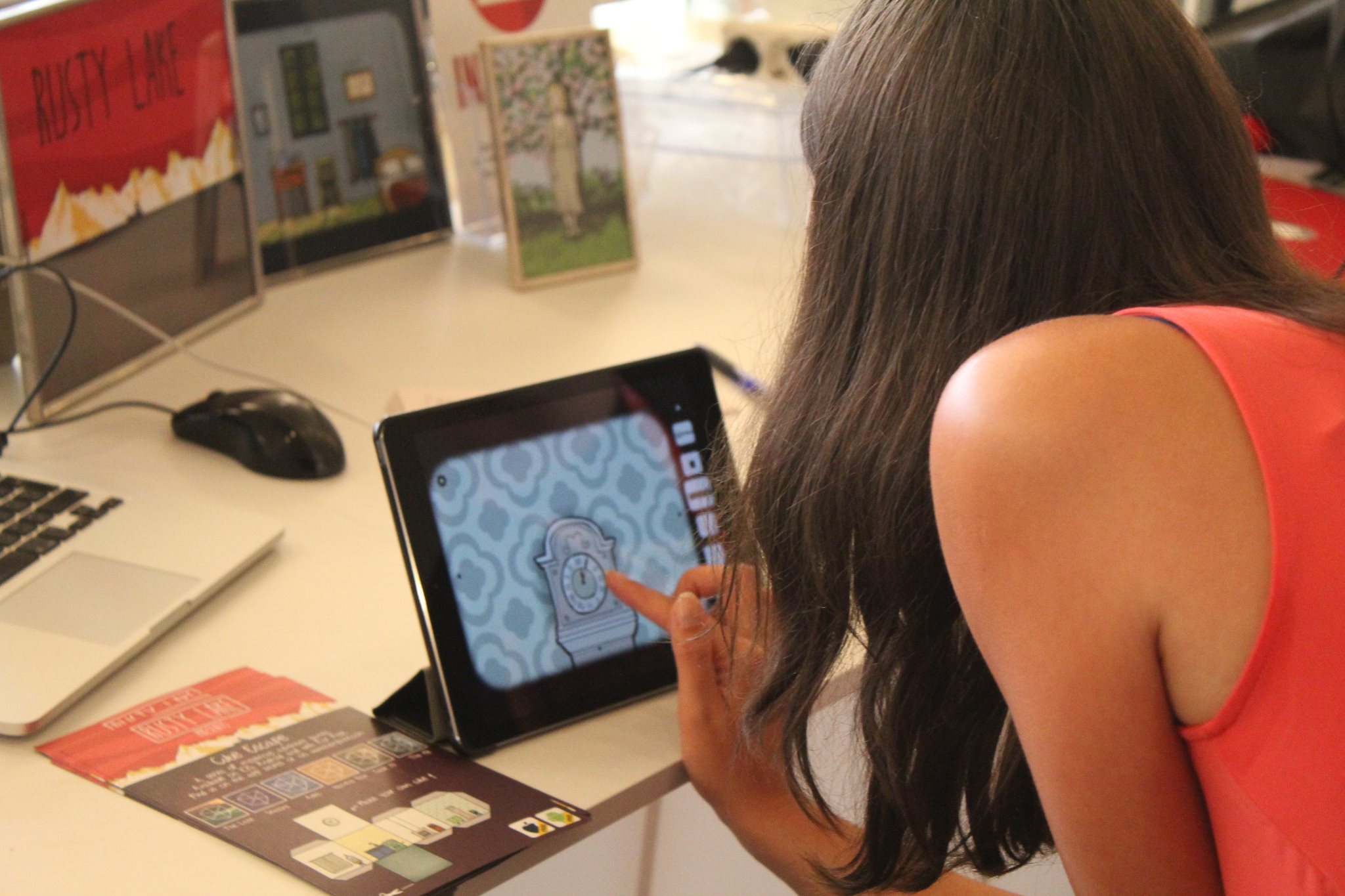 People seemed to enjoy the suspense, atmosphere and sometimes mind-boggling puzzles. The Lake was more of a small teaser for the bigger Seasons, and both games where connected with a secret code that gave a different ending. Besides this promotion worked both ways, it also let people know the games were part of something bigger, a world called Rusty Lake.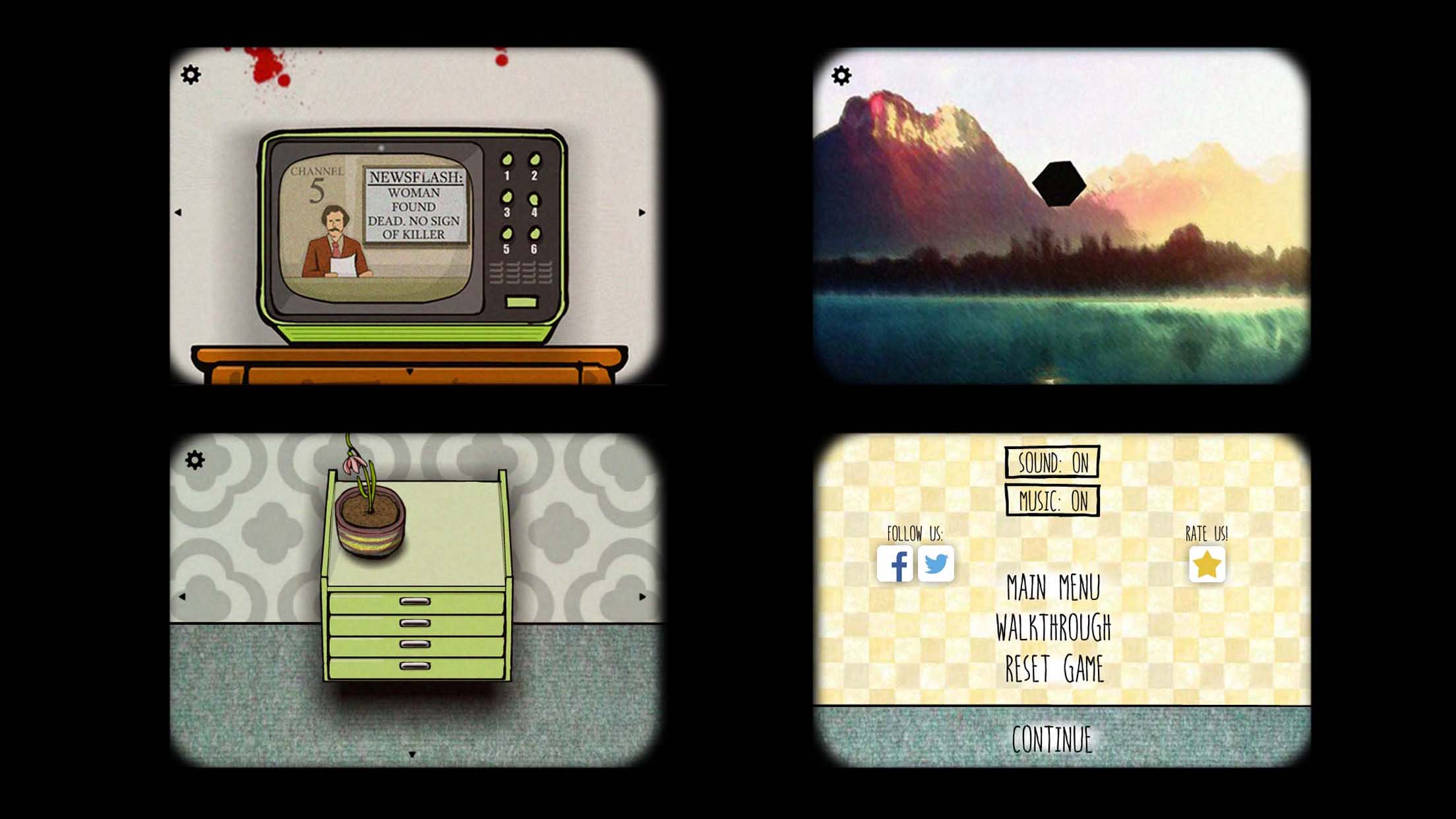 Small games, a part of a bigger world
Inspired by the humor and uneasiness of David Lynch's TV series Twin Peaks we decided to create our own imaginary world called Rusty Lake, where the games would take place. We started out with the Cube Escape series: surrealistic room escape games we just mentioned. We didn't have the budget and time to create a big narrative game containing a lot of text and voiceovers. So we decided to develop smaller point-and-click games using mostly visuals to tell our main story and which we were capable of making in a maximum of 2 months.
After 1st launch fans were waiting for a new chapter just like with Netflix TV series.
Each chapter is somehow connected which the others, and every installment reveals more about the Rusty Lake mystery. After the first launch we already saw fans eagerly waiting for a new chapter, just like with Netflix TV series.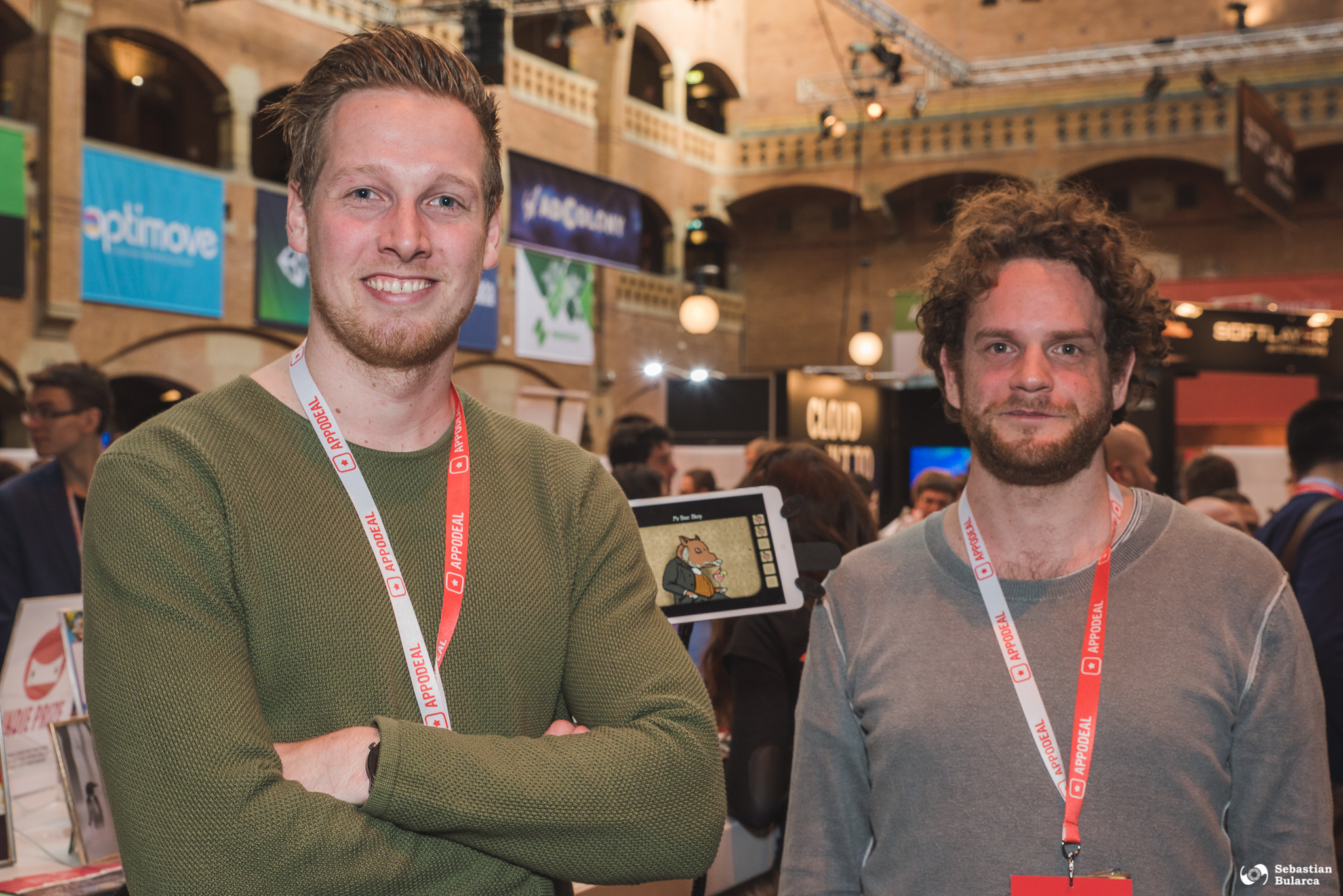 Building a community from scratch
Before Rusty Lake we had some experience with developing and publishing apps and web games. The biggest challenge we always faced was to activate the current users to play and download our new games. We didn't have a budget for UA, so cross promotion within the games together with word of mouth seemed the best option for us. We also saw that connecting with your players and fans is now more important than ever.
The biggest challenge we always faced was to activate the current users to play and download our new games.
Therefore we wanted to reach out to our players and fans through as many channels as possible. Besides posting daily and weekly updates on the common media (social media and a newsletter) to involve our fans, we also created the portal of RustyLake.com, our main community, where people can play our games (and games from other talented devs in the same niche) and take part in discussions about the mysteries. We created a YouTube channel containing free walkthrough and where people can help each other to solve the puzzles. After getting some traffic and interaction we stayed as actively involved in the community as possible, which also means contacting the players directly. We needed to be part of the same community so players have a chance to reach out to us as well.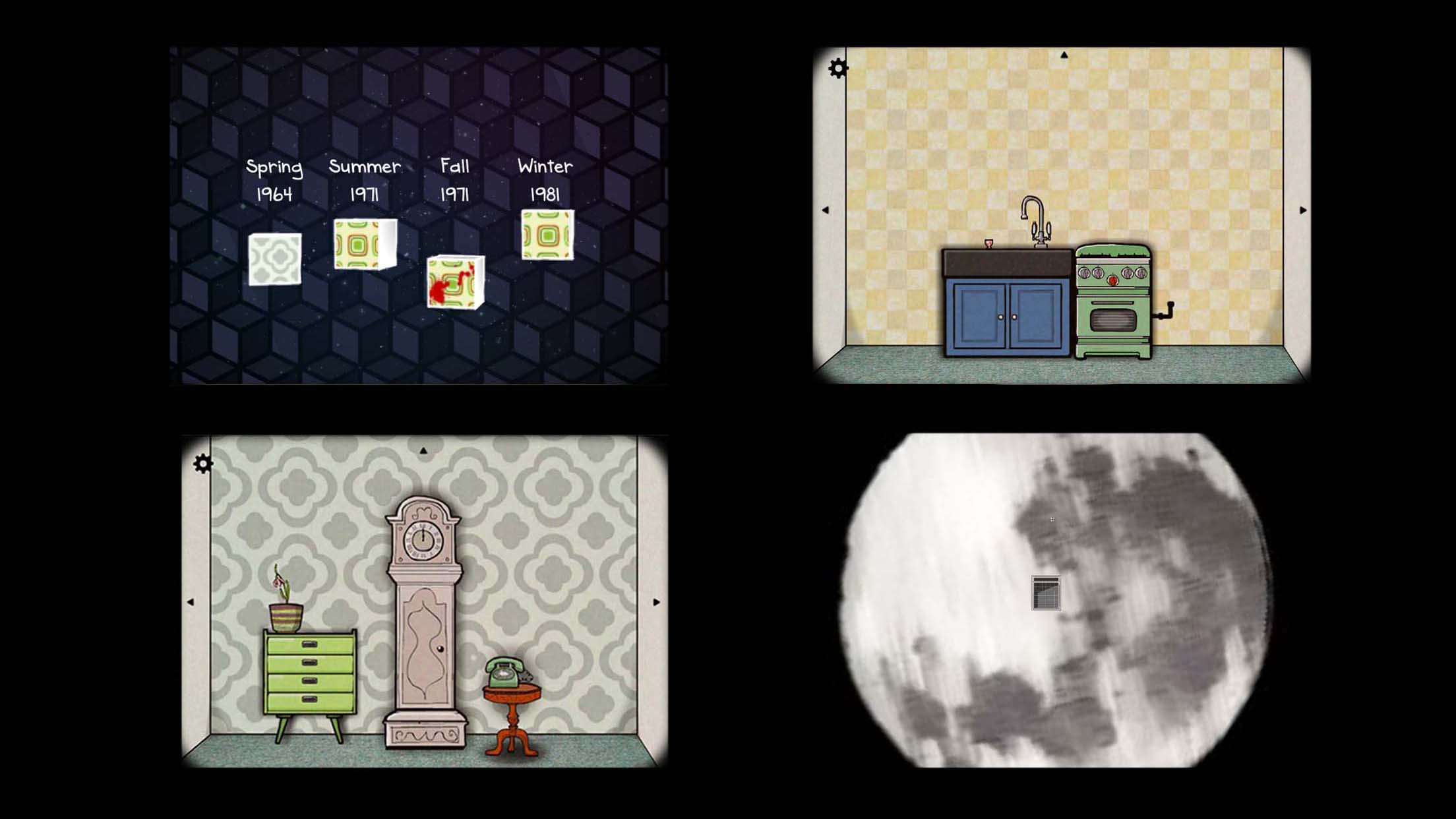 Going premium
After 10 months of developing and publishing 7 free Cube Escape games, we needed more income to survive. We wanted to work full time on the Rusty Lake projects. So we decided to create our first premium game called Rusty Lake Hotel, a side step from the Cube Escape but still taking place in the same world.
This was a major step for us, since we never sold a premium game before. After people letting us know they wouldn't mind to pay a few bucks for one of our games, we worked 3 months continuously on getting the project done. Still it was a huge gamble…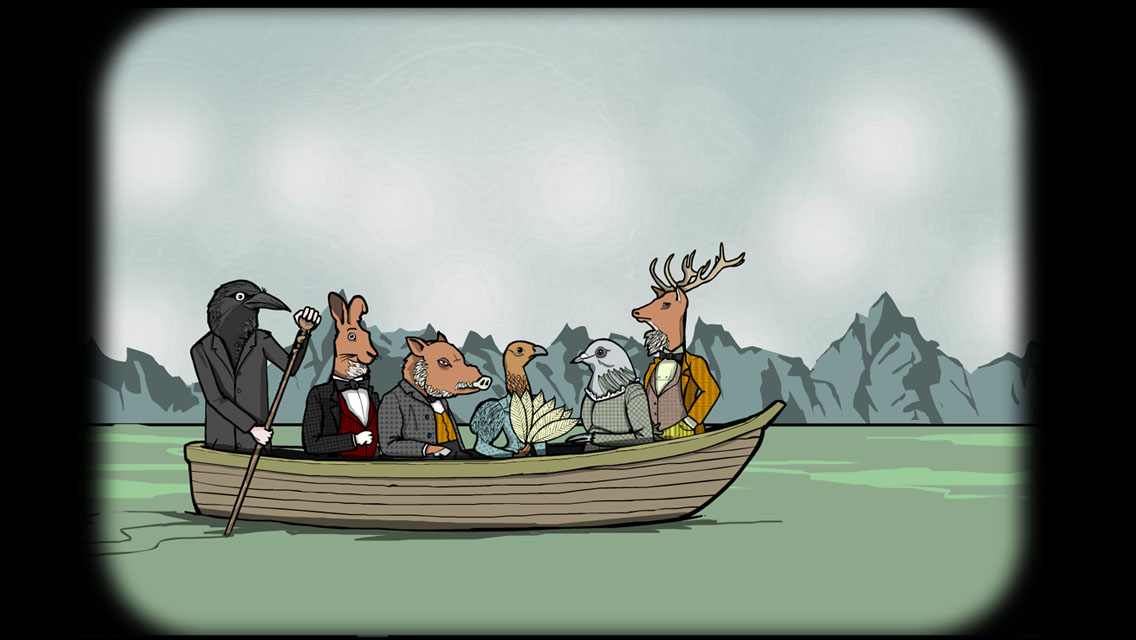 In the end we improved a lot in the art, puzzle design, audio and narrative since the first Cube Escape. Rusty Lake Hotel is now available on Android, iOS, itch.io and Steam (after getting greenlit within 11 days) for just 1,99 €/$. The community helped us survive and we now can continue working on the free Cube Escape series, before starting on a new premium project again.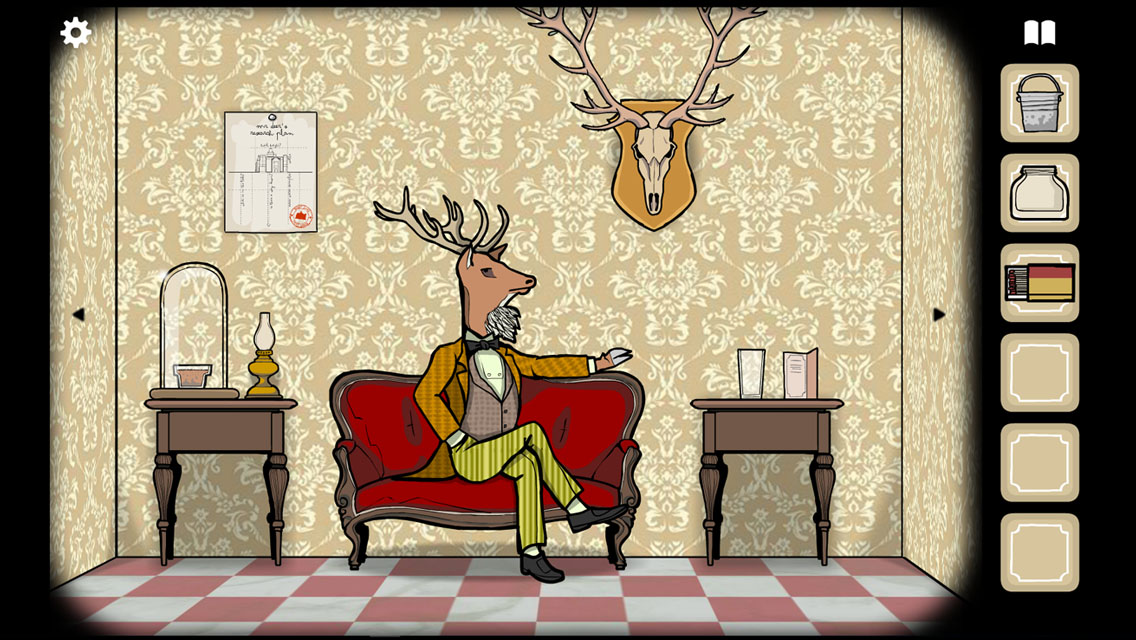 Community is more than marketing
The support, input, questions, remarks of the community made sure that we could continue developing (better) games. Players' advice gave us new insights on publishing options, and players' detailed bug reports saved a lot of time. The fans even helped translate the latest game: Cube Escape: Theatre, into 14 languages. In return we let them be part of the world of Rusty Lake, by using their voices, puzzles ideas, or getting them to participate in contests.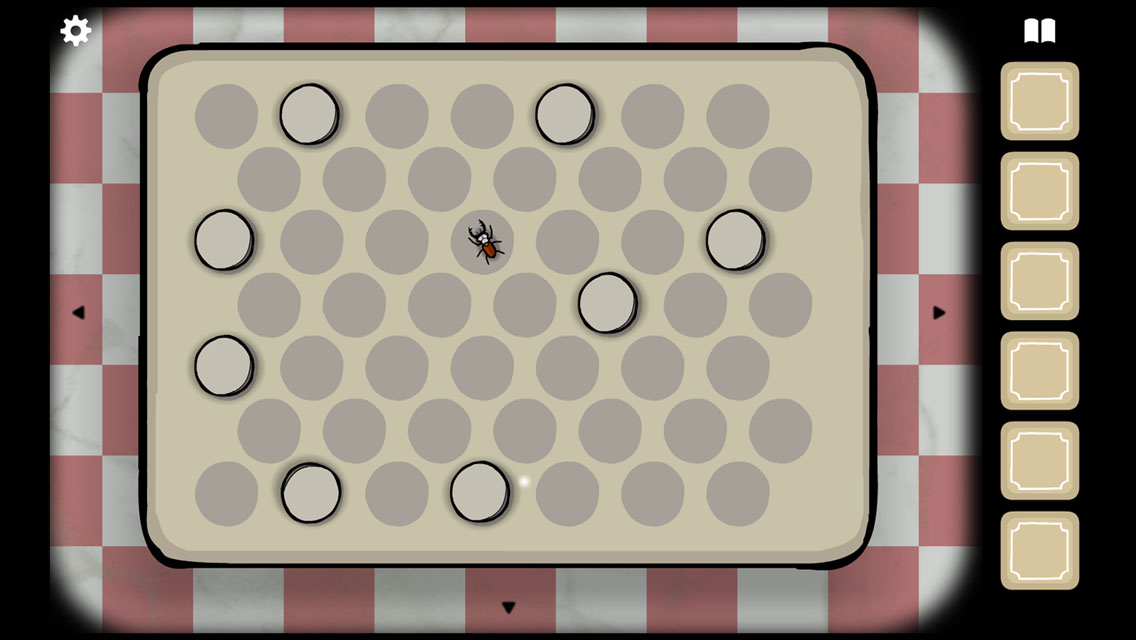 Creating and maintaining a community costs a lot of time, but in the end the effort is really paying off.. and we still see a huge potential. So, it doesn't matter if you're a small or big studio: never forget to get your community involved. And don't just do this for marketing purposes: e.g. advertising your new game. We think your community can bring a lot more to the table.
While expanding the Rusty Lake Universe with a new Cube Escape and a premium game, Robin and Maarten hope to get an extra team member onboard later this year. If a Unity developer is reading this and lives in The Netherlands, they're welcome to contact the team on Twitter and Facebook, or RustyLake.com.
Comments
Industry Contributions