Shanti Bergel on Corporate Development | Casual Connect Video
'Become the best in the world at something that interests you.' - Shanti Bergel
Click To Tweet
In this panel at Casual Connect Europe, billion-dollar global game publisher-investors explained the investment criteria, routes to M&A and actual value delivered in greater revenues and profits. Join Senior Vice President of Business and Corporate Development at GREE, Shanti Bergel and other publisher-investors in this informative panel.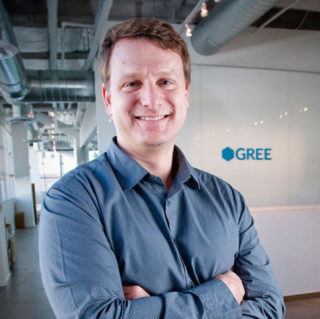 Shanti Bergel is the Senior Vice President of Business and Corporate Development at GREE, leading the team responsible for acquisition, investments, strategy, publishing and partnerships. Shanti particularly enjoys the wide variety of talented people that he interacts with while doing investments and acquisitions in the game space, including some of Shanti's personal heroes in the games industry. Even more satisfying has been the opportunity for making lifelong friendships with the people driving the creation of some of today's most amazing entertainment and business growth.
A Background Leading to Corporate Development
Prior to his work at GREE, Shanti accumulated more than twenty years of experience as a games producer, marketer and "international deal person", all of which has proven to be valuable background for a role in corporate development. This experience included overseeing publishing, international and corporate development at social developer Playfish; serving as vice president at Three Rings, an early pioneer in the free-to-play space; and driving game development at Electronic Arts for two of the industry's largest franchises, FIFA and The Sims, across a variety of platforms. As a result, Shanti has become recognized as an expert in freemium monetization and digital distribution.
One especially memorable moment in Shanti's career came when FIFA World Class Soccer, developed by Playfish Japan, became the number one third party mobile title on GREE in Japan. Shanti had just left Playfish to join GREE after spearheading Japan's market entry for Playfish, and long before had been a producer on console versions of FIFA. "It was a great, somewhat surreal experience to be part of all three communities at the same time, celebrating a single breakthrough success story."
Will the Game Succeed?
When Shanti is considering whether to fund a game the foremost concern is the team: its composition, experience, background and motivation. Next in importance is the product plan.
Knights and Dragons, which GREE recently launched in Europe, is Shanti's current favorite game. Vainglory and Clash Royale are games from other companies that Shanti also enjoys.
Become the Best
The advice Shanti gives to people who would like a career in the games space is "Become the best in the world at something that interests you."
Comments
Catherine Quinton
Catherine Quinton is a staff writer for www.gamesauce.org. Catherine loves her hobby farm, long walks in the country and reading great novels.