Real-World Applications of Gameplay with Hilmar Veigar Petursson | Casual Connect Video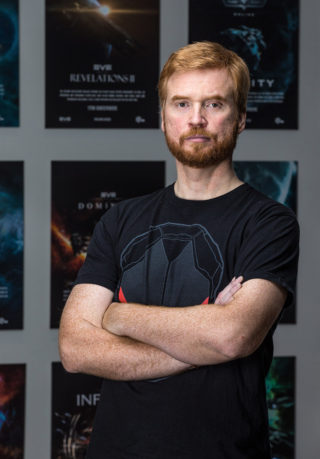 Casual gaming has become much less casual. We as developers are discovering that gamers are ready and eager for a more immersed and deeper experience on a variety of platforms. At Casual Connect Europe, Hilmar Veigar Petursson, CEO of CCP Games since 2004, shared stories with the attendees about his and the company's experience making games that can apply for years – or even decades. Hilmar has a valuable retrospective perspective with 20 years experience working on hardcore games. Using this sort of knowledge, developers have started to apply lessons learned by hardcore game developers.
Under Hilmar's management, CCP's critically acclaimed science-fiction game EVE Online has celebrated ten years in a row of subscriber growth. One example of gamers being immersed and doing something real that Hilmar shared during the session was how they are doing real science in EVE ONLINE. He explained that there is "a little mini game inside EVE ONLINE where you're able to identify images which are from a database from a Swiss company we are working with so we can identify abnormal behavior in human biology. If you do a good job here, you'll actually get paid in the money of the game. So basically we have EVE players doing actual medical research that might even lead to advances in curing cancer and people get paid for it with the money out of the economy which they value quite a bit and they value doing this also. I think that is a pretty phenomenal example of using the brain power of gamers not only to solve social puzzles and political intrigue but in EVE ONLINE but also to make advances in the real world."
For more insights, see the full lecture below.
Comments
Emily Baker
Emily Baker is the Production Supervisor for www.gamesauce.biz. Emily loves learning about cultures, taking care of her hobby farm and spending time with her two kiddos.