Bill Mooney: The Next Mobile Esports Revolution | Casual Connect Video
I still hope to think that my proudest moment is still to come. - Bill Mooney
Click To Tweet
The three elements which comprise an esport are: competition, organized tournaments and spectatorship. In 1972, esports began with a Spacewar tournament. About 50 years later, esports has evolved into its own entity within the games industry. Join Bill Mooney, CPO of Skillz, at Casual Connect Europe at his talk entitled Esports 101: The Past, Present and Future of an Industry on the Rise as he explores the history behind esports and talks about the future as well. Esports has a projected audience of 180 million by 2019 and over $5 billion in revenue by 2020. Bill described, "Esports drives the committed audience." To hear more insights into this exciting part of the games industry, tune in to Bill's full session below.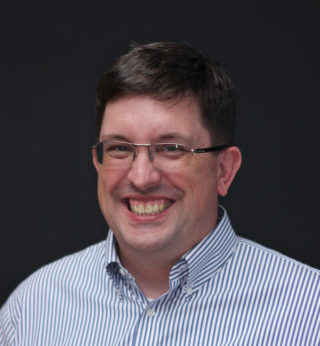 Bill Mooney is Chief Product Officer at Skillz, an esports company. While Bill started his career as a trial lawyer, he pivoted to video games, which was always his primary passion.
"Top highlights of my career include serving as Vice President at Electronic Arts, where I was General Manager for Star Wars: Galaxy of Heroes," detailed Bill. "I was also the first Studio Vice President at Zynga, where I helped develop and launch Mafia Wars, Zynga Poker and FarmVille, which reached over 31 million daily active users (DAUs). I've also enjoyed creating new gaming-related inventions, with 16 patents granted thus far."
"I came to Skillz after launching Galaxy of Heroes at EA, which is still a top title for the mobile arm of the company," Bill continued. "Knowing this great mobile content was out there, I saw the opportunity for what esports could bring to mobile gaming as a new way to engage and excite players."
This long career in gaming helped Bill deliver the expertise he uses at Skillz every day. "Even my years in the legal profession have given me an eye for the intricacies of different game genres. While I do focus on the Skillz platform, I also spend a lot of time with developers helping them curate the content for our esports platform," detailed Bill. "It's fascinating to dig into the drivers behind why people compete, what game features excite players and what elements can improve the overall player experience when it comes to different esports titles.
"Esports are huge. Today people spend more time playing video games than they do playing all offline sports combined. Skillz is leading the mobile esports industry, and I joined the team to help shape the future of gaming, sports and competition. In a nutshell: Skillz is esports for the 99 percent. We're making competitive gaming accessible to players at all levels."

Game Design in Lego
While inklings of game design started early for Bill with working with Lego, it went beyond that. Working with Dungeons & Dragons was also hugely influential when it came to fueling Bill's creativity.
"I made up a lot of house rules for my Dungeons & Dragons campaigns when I was younger, and tweaked the basic rule set when playing the game with friends to make it even more fun," said Bill. "I also bribed my sisters to get more playing time on our shared Nintendo NES."
"I became interested in game design when I first started playing games," said Bill. "Let's just say that there may have been a couple times when I should have been preparing for a trial but instead played Doom for a week straight."
"It's more fun than being a lawyer!" laughed Bill. "In all seriousness, as a lifelong gamer I feel very fortunate to spend my days bringing gaming to the masses."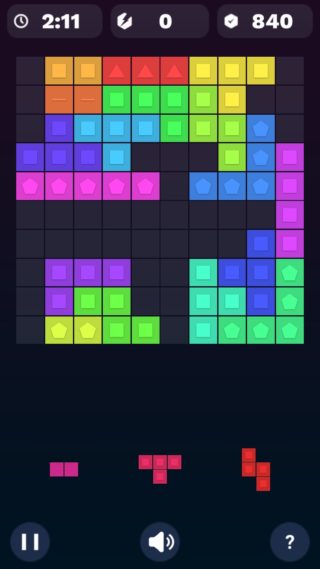 When it comes to others following a similar career path, Bill suggested, "I'd recommend earning at least a minor in computer science in college, so you have firsthand knowledge of what goes into building a video game. Looking back, I wish that I had done that." said Bill. "Also, play a lot of different games – not just the titles you like most. This will give you a wider scope of understanding and experience that will only benefit you in your career."
Making an Esports Title
When it comes to the starting step for creating a game, Bill starts with thinking about player motivation: why people are playing and what's fun about it for them? At the same time, Bill is also trying to keep a perspective of someone just starting with a game.
"This helps me take a step back so I can see it from a first time user's perspective and make tweaks accordingly. When I'm making a new game, I don't want to be someone who's great at games testing it out, I want to be a normal person just plucked off the street experiencing the game," said Bill. "The key questions I ask myself during the creative development process are: does it hook me early? Am I getting better quickly? Does it have legs (i.e. can I play it for a long time and still find it interesting)."
Bill's inspiration for games typically comes from board games and watching others play video games. "Also, something really helpful to me is playing all kinds of games with beginners and seeing how they experience them/I pay special attention to when a game feels boring or irritates me, especially if it's a popular title. Those differences in opinion can inspire new and inventive gameplay mechanics," Bill detailed. "The most interesting thing I've ever found inspiration from is a book on Icelandic myths. Another quirky source of inspiration was a murder mystery dinner party I attended."

The most challenging part of game development to Bill is finding the twist that makes a game special. "The most rewarding part is watching people you've never met play your game (at the mall, on the bus, etc.)," Bill noted. "I always prefer to work on multiple projects at the same time, so that if I get stuck on one, I can shift to another until the block passes. Fortunately, this helps me avoid having many creative blocks."
Mobile Esports Rise
On the subject of esports, Bill anticipates new game types entering the digital arena. With that expansion, the audience will also grow.
"One key issue is: are esports the Olympics, or are they a single league?" queried Bill. "Personally, I'm skeptical about just one game dominating esports, but I do think there will be popular titles that drive the industry forward."
Lots of games are competitive and many try to be esports. However, the difference between most that are successful and those that are not is being easy to learn, but difficult to master.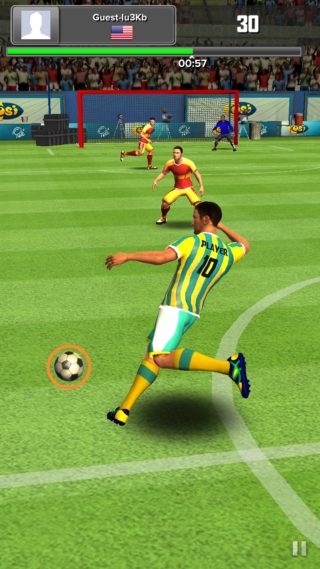 "Obviously an esport also has to be fair for all competitors. Finally, the narrative of the match should clearly emerge to a casual observer," detailed Bill. "At Skillz, we focus on helping game developers turn their titles into esports. If you make a very fair, high-quality PVP game, it's certainly a plausible option for esports. However, there are a lot of gameplay tweaks we can use to optimize any game for fair esports competition."
The Windows PC platform is currently dominant when it comes to esports. That said, Bill sees a future when mobile games make a huge impact on esports.
"Hearthstone and Clash Royale show that the same ideas and genres work on a phone as they do on a PC or console, and they're much more accessible," said Bill. "I'm seeing the power of mobile esports firsthand. Skillz accounted for 8.4 percent of all esports prizes in 2014, 21 percent in 2015 and over 30 percent in 2016, further cementing the growth and importance of mobile esports in the industry."
One of the advantages that mobile esports has over Windows PC is that there isn't as large of an barrier to entry when it comes to the hardware being used. "With mobile it's much easier, because most phones are plenty powerful enough. The great majority of smartphones can run Hearthstone, Clash Royale and a variety of mobile esports tiles, particularly the popular games," said Bill. "Mobile developers are used to developing for a broad range of tech specs, particularly on Android."
Focus on accessibility on the front end and maintaining a fair meta in the middle. Kill dominant strategies. Static winning strategies are death to an esports game. – Bill Mooney
When it comes to making a game into an esport, Bill recommended that developers never have a "pay-to-win" model. "To have an esports quality you need a game, that players love and play obsessively, which is also competitive, naturally lends itself to becoming an esport," detailed Bill. "To maintain it, focus on accessibility on the front end and maintaining a fair meta in the middle. Kill dominant strategies. Static winning strategies are death to an esports game."
The Best is Yet to Come
AR games are starting to see a lift and Bill says it is very possible that they could become esports down the line. "At the most basic level, you just need fair competition, spectators and a narrative," detailed Bill. "However, there is a barrier because most AR games have such a small base audience, even on mobile (excluding Pokémon Go, of course)."
"The next big (and continuing) trend is esports. Virtual reality is further out than I'd wish," Bill added. "Esports are becoming more mainstream, which creates lots of interesting opportunities to interact with new audiences."
Esports are becoming more mainstream, which creates lots of interesting opportunities to interact with new audiences.
Bill loves bringing fair competition to mobile games which has been impeded by the structure of most free-to-play games, which is the latest feather in Bill's cap. However, Bill made it clear he's not even close to done.
"I've had really exciting moments at Skillz, Electronic Arts, Zynga and many of the other gaming companies I've worked at over the years. However, I still hope to think that my proudest moment is still to come," Bill concluded.
Comments
David Radd
David Radd is a staff writer for GameSauce.biz. David loves playing video games about as much as he enjoys writing about them, martial arts and composing his own novels.