Benoit Prunneaux: Finding the Right Words for Indie Development
Benoit Prunneaux of Bento Studio is one of the main developers behind unWorded. The game was nominated for Indie Prize at RESPAWN, a conference designed to allow the free exchange of ideas between developers, where lectures happen in open environments that attendees are allowed to freely flow between as they wish with topics including Creative, Game Design, Business and Tech to Culture/Communications and Storytelling. Bento Studio will compete at Indie Prize hosted by Casual Connect Europe in Berlin.
"We are very proud of this nomination and it was a fairly big surprise. This game is really important for Bento because we have placed something special in this title that it is more personal. So this is a real reward for us," said Benoit. "Honestly we have not made this game to win contests. We registered at random to see if our game could arouse interest in the audience and make it more visible. Since our participation we are very happy to be able to benefit from this support."
Typography: The Game
unWorded, as the name might imply, is a game built on letters. After a writer experiences a serious car accident, the player uses words in a narrative puzzle game in order to recreate their thoughts.
"We had the idea through a long process that began with our desire to create a game using typography as the main element for the visual and the interaction," said Benoit. "It was really a rather chaotic journey with many iterations and prototypes. In the end, it took three years of testing to develop this concept that we achieved in one year."
Despite the pervasive melancholy tone of unWorded, Benoit indicates that this wasn't the intention from the beginning, attributing it to iterative work they did on the game. "We made this game in an empirical way," detailed Benoit. "Once the structure was put in place we chose themes that we wanted to develop in the story. Early in development, we decided to tell the story within the form of short tales. With this process we've found that it'll be an interesting way to get a meta-history, as rather dark tones comes all along the tales. The other aspect of this meta-story was to help us put an adult imprint on the title."
"This visual style based on letters is something I've wanted to do for a long time. I really love the idea of bringing a new visual style to video games," said Benoit. "Typography is very important for me and I'm very happy to get the chance to try a style in this direction. For each prototype, we have developed a bit of the universe and the visual aspect with it. The possibilities with letters is huge and I got the chance to explore a lot of this new idea. It's very exciting!"
The controls of unWorded lend themselves to the mobile platform and Benoit confirmed that it was designed for mobile from the start. Still, Benoit said that there were several starts and stops during development.
"We really tried a lot of solutions, always guided by this idea of making a game based on typography. We have done eight iterations with prototypes in 2D or in 3D. Some of them have been pushed very far because of the interest of Sony for Xdev or publishers but each time we have failed to convince. At the end we've decided on going back to our first idea: making an innovative game by ourselves. As soon we have chosen to work with the assembly of letters we stay in this model and we look for a way to tell a story," said Benoit, adding, "I really love the end of the third chapter because with few letters you create something that have an enormous consequence…"
"We've focused on mobile from a long time but sometimes we try to go on other platforms," added Benoit. "Currently it's more easy to develop for mobile at our level because of the low store constraints and the very large public on this platform."
Speaking With Your Own Voice
Benoit says that their goal as a studio is to bring fun and innovation to the gaming industry. Independence is also important to the members of Bento Studio.
"I worked for my own business form the start. I'll never work for a salary because I love create things by myself," said Benoit. "Today, it's almost impossible to offer something that others don't, but it's not a problem. We bring our own twist to games and have this feeling that we have to have accomplish something by yourself."
"We have a very small structure with very few constraints," detailed Benoit. "We do not work non-stop all the week; we feel that's very important for the mental and physical health. We can modify our work schedule depending of the context and the project necessity. We have a small office ideal for two to four persons to feel very comfortable. Most of the time, we are only two so it's very easy to communicate. We have a really organic organization because we don't like larger studios works the most of the time. We see how the big studios work, especially how the pressure can be high during crunch time. We don't want to fall in this model, even if sometimes we work very hard to be ready on time."
Bento Studio has put out games about a surfing beaver, a musical shooter title and a rocket rescue game. Benoit said that they've pursued an eclectic series of games, explaining, "This is due to two factors: on one hand our creative instincts are very large and on the other hand, the market is very complex and takes us on very different tracks."
When it comes to where the ideas for these various games come from, Benoit said, "For me, a big part of the inspiration comes from music. It's something very strongly anchored in me – each time I work, I need to listen to music. But the inspiration could come from everything: a graphic novel, a web site with amazing illustrations, a museum exhibit, a marvelous landscape, when you see your kid playing… there is no limit and no context to wonder."
These multiple sorts of games has led Bento games to use both free-to-play and paid models. "We use both free and paid models and the differences are very interesting. The freemium model is clearly more viable in terms of revenue, but the audience for this kind of game is more mainstream and that means less for us since an important part of our work is creativity, complexity, and subtlety. The paid model is smaller in terms of revenue but allows us to create games that have more complexity and creativity. This way, we get a good balance between these two worlds"
Of course, this variety of games have not always led to great results. "My worst experience was on my very first game titled iFluid," said Benoit. "We had won prizes when I was just a student, but during the development of the final game I suffered a lot because of the game engine and how the team was organized. At the end of development, it was just a pure nightmare to work on."
Make A Personal Game
Testing can be challenging to arrange, particularly for smaller studios, but Bento Studio makes do, with Benoit saying that salons help a lot. When it comes to reactions in testing that come to mind, Benoit recalled, "The best reaction I've seen so far is for unWorded at the Tokyo Game Show where I saw a player being really struck when he had to cut the apple tree," said Benoit. "I really was filled with a very strong feeling upon seeing what reaction our work might arouse."
As far as team organization, Benoit says that while development is collective, Severin leads in technical aspects while Benoit leads in artistic ones. "It's hard to define our creative process, but the most of the time, all the ideas are discussed any time during the meals or when I see them or remember something; we can even stop to work and discuss this point," Benoit noted. "This way, all the ideas in the company grow or are disposed of."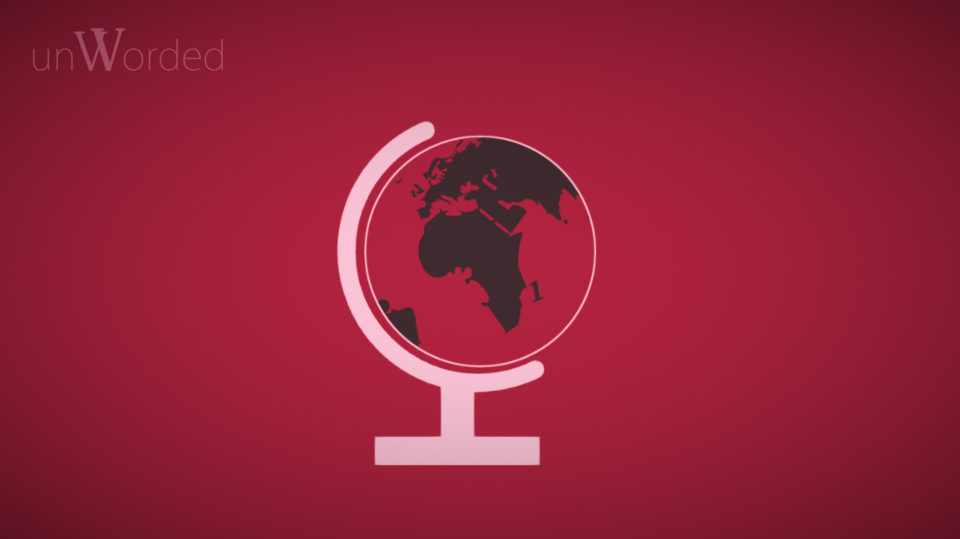 Being posited with the question of having extensive resources, Benoit was a little taken aback, but did respond, "I think I would turn again to a project that seeks to be an original experience, with a very special form of technical realization that is remarkable from a first glance and proposes a new way to use video and photo in a game, for instance."
When asked for advice for developers as a concluding statement, Benoit said, "I do not have any special advice to give, but if I can give my feelings in relation to our experience, I would say that making a personal game that tends to novelty taught us a lot. We tried with this game to put forth a new experience which really gave us great satisfaction."
Comments
David Radd
David Radd is a staff writer for GameSauce.biz. David loves playing video games about as much as he enjoys writing about them, martial arts and composing his own novels.