Indie Devs from Spain, Tunisia, France and Paraguay Coming to Kyiv
One independent development team from Spain, one from Tunisia, one from France, and one from Paraguay will compete at the swiftly coming Indie Prize and Casual Connect Kyiv 2017.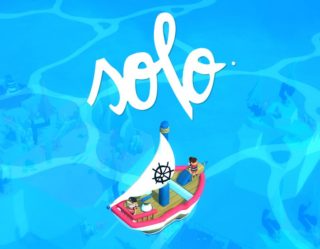 The only participant in Indie Prize from Spain is fittingly named Solo. It combines the best of puzzle adventure with introspection.
Game Title: Solo
Developer: Team Gotham
Platform: Desktop Win
Website: http://www.teamgothammadrid.com/
In Solo, you are exploring a dream-like archipelago while contemplating your love relationships. This metaphoric puzzle adventure invites introspection and reflection.
Solo was one of the official selections for the Indie Booth Arena at gamescom 2017 and Respawn Gathering. It is also selected for Fig campaign, Rock Paper Shotgun and Cliqist.
If you enjoy shooters, you will appreciate the participant in Indie Prize 2017 from Tunisia. And catching moving platforms while shooting backwards just adds to the challenge.
Game Title: Grapple Gum
Developer: Liva
Platform: iOS
Website: http://www.liva.im
Grapple Gum features grapple and backward shooting mechanics to add excitement to the action shooter feeling. It uses one touch game play that users will enjoy as they chase monsters and hook onto moving platforms in order to shoot their opponents.
Grapple Gum was nominated for Best Mobile Game and Game of the Year by the Tunisian Game Award. It has been favorably noticed on both TouchArcade and Pocket Gamer. It was nominated for Indie Prize Kyiv by Carthage Game Show Tunisian Game Awards.
The participant from France in Indie Prize at Casual Connect Kyiv 2017 is an adventure that combines a historical setting with solving puzzles.
Game Title: Vive le Roi
Developer: Sylvain Seccia
Platform: Android
Website: http://www.seccia.com
Vive le Roi brings to life the world of the French Revolution. Can you save the king from the guillotine or will the revolutionaries take over? Will you be the one to change history? This is a puzzle platform game with thirty levels and many different puzzles to solve throughout the experience.
The participant in Indie Prize from Paraguay is a game with an interesting combination of team battle and location elements.
Game Title: Fhactions
Developer: Posibillian Tech
Platform: Android
Website: www.fhacktions.com
Imagine a cyberpunk future ruled by factions of hackers. Now see yourself in a team battle where you must travel to real places, such as stores or shopping malls, in order to receive a payment. This is the world of Fhactions.
Fhactions was selected for Level Up accelerator in Finland. It was a finalist in Indie Prize 2017 in Singapore and won Best Audio in Indie Prize USA 2017. It was also selected for BOOST in TNW 2017 in Amsterdam.
For a full list of Indie Prize Kyiv finalists, be sure to check out indieprize.org.
Comments
Catherine Quinton
Catherine Quinton is a staff writer for www.gamesauce.org. Catherine loves her hobby farm, long walks in the country and reading great novels.