Squares: an Experiment Approved by the Famous
LEAP Game Studios is a Peruvian development studio founded in 2012 by a group of passionate developers that decided to create fun experiences while experimenting with game mechanics and themes. Squares was its first original, which gathered a lot of attention from the press and at game festivals. It is expected to be released on PS Vita in Q1 of 2015. Michael Barclay, the company's CEO, tells the story. 

---
The Best Ideas Come at Night
Sometimes, the best ideas come late at night, when you are not waiting for them. It was the Global Game Jam 2012 at Lima, Peru, a meeting where people gather for about 48 hours to prototype game ideas. I had this kind of experience just 24 hours before the deadline for the Game Jam. The idea was "How fast can a human move the mouse cursor from one side of the screen to the other and precisely click on something?" The first version was just a group of black squares and a timer. You had to click a first square as fast as possible to get to the next one, followed by another one before the timer went to zero. And time was really short. The prototype ended with around five levels, each with smaller squares and less time than the previous one. It was extremely hard, but very addictive.
How fast can a human move the mouse cursor from one side of the screen to the other and precisely click on something?
At the beginning, it was tied to a mouse, but Phillip Chu Joy, our lead game designer, had been playing a lot of Diamond Dash on his iPad and got the idea to use a remote desktop application like Splashtop and test squares on a touchscreen. It was much easier to break my records and felt like a blast.
From a Game Jam to a Company
Even though all of the founders of LEAP Game Studios weren't in the same group at the game jam, we realized we could make games together. After that jam, Phillip Chu Joy, Luis Wong, Renzo Castro and I decided to start LEAP because we felt we made a good team. We started building new stuff right away, did a couple of advergames, a lot of strange prototypes, and took the challenge to make Squares our first independent game.
Sticking to the Minimalistic Squares Design
How hard is it to make a good design with just a bunch of squares? Turns out its pretty darn hard. It took us around 20 iterations to design the menus, loading screens, and animations. We changed the original time scale (a text one) to a moving gray background and switched from intricate menu designs (with too many elements to be true to the overall concept) to simpler ones made up of a few squares. We had a little fanaticism about our game elements. It used to have just gray squares. Color was taboo in the beginning. After a great debate, blue and red squares were added.
We tried to keep the core mechanics as limited as possible. The basic one is touching everything that's blue: once for light blue, twice for dark blue. Then we added arrows. There was a debate about loss of perfection and the lesser squareness of these arrows, but they were still added and you didn't only have to touch squares, but also needed to move some of the squares in the direction of the arrows. We had some other mechanics that didn't make it, but felt we had to manage the maximum level of complexity with care and try to be conservative to avoid making a different game than the one intended.
We had a lot of fun designing the levels. It was challenging to have so few mechanics and make them end up as creative elements of fun. Most levels are hard enough so that you can't beat them at your first try, but they are short enough so you will try again many times until you eventually beat them.
Approval of the Famous
We've managed a good level of addiction that is pleasant to see, so we aren't offering any treatments any time soon. Squares was nominated for Best Mobile game at the SB Games Independent Festival in Sao Paulo, Brazil and was among the top 20 finalists in the Global Game Stars contest in San Francisco. It also was a finalist at the Indie Prize competition during Casual Connect Europe in 2013.
We've had some interesting people give it a try. Raph Koster (Ultima Online, Star Wars Galaxies) said that he liked Squares a lot and tweeted about the game to his followers while attending a game festival in Buenos Aires, Argentina. Raphael Colantonio (Arx Fatalis, Dishonored) was pleasantly surprised by the level of engagement in the game and said he is eager to try the iPhone version for the game.
Even Jonathan Blow (Braid, The Witness)  said he enjoyed it since it was something different from what he had experienced before. And Notch really enjoyed the game when he played it in GDC 2014. At these festivals and playtesting sessions, we also received generous feedback that we included in updates, such as a new tutorial and a special version for smaller screens. Also, we saw that we could work more on the level design for keeping the players engaged for longer.
LEAP Game Studios is currently working on multiple projects including advergames for other companies, newsgames, and some titles of their own for different platforms. These games don't have squares, but the team is always struggling to make peculiar stuff. However, a new update for Squares (iOS, Android) is coming in the next few months, and there will also be a version for PS Vita in Q1 of 2015, since the team entered the incubation program of PlayStation this year. The team is also establishing a satellite office in France to get to know more about the game scene in Europe.
Comments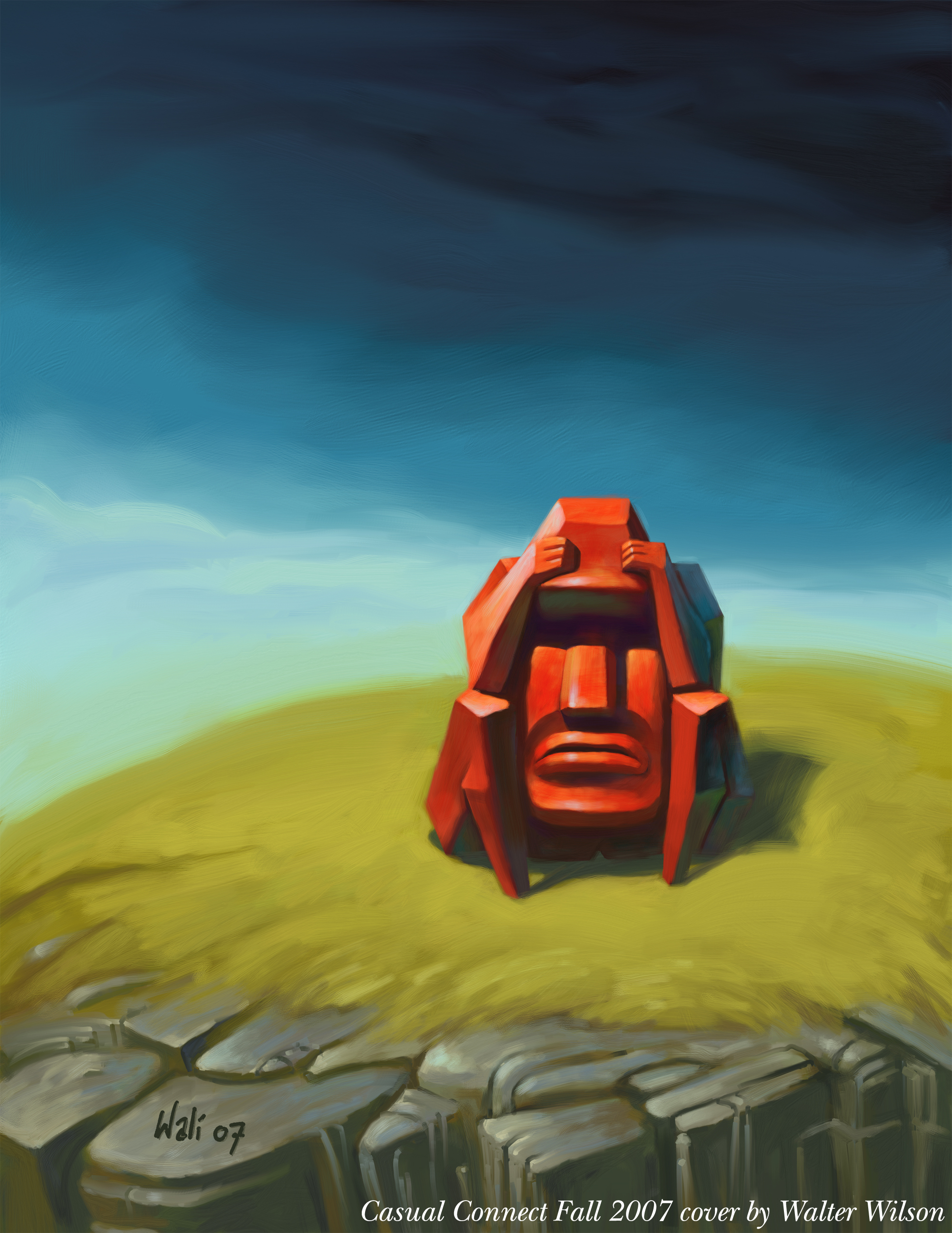 Orchid
Orchid is a content manager at Casual Connect and the developer editor for Gamesauce. Orchid loves kittens and all things super cute.