Fourteen Indie Games from Southern Europe Competing at Indie Prize Berlin
One game represents Croatia, two games Greece and Portugal, four games Italy and seven games Spain at the international Indie Prize showcase in Berlin during Casual Connect Europe 2017! Among them, two games were nominated by Game Nation Nomination Partners in Italy: Milan Games Week and Codemotion.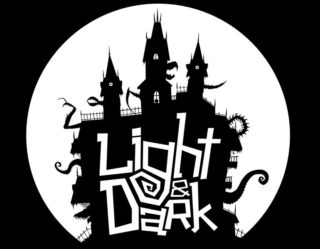 GAME: Light&Dark
DEVELOPER: Under the Stairs
PLATFORM: Desktop Win
COUNTRY: Croatia
Light&Dark is a 2D roguelike platformer with random level generation. Light is your primary resource which you spend to uncover levels, kill monsters and progress through the game. Every death is permanent and every run is different.
Awards: Best gameplay and Best artstyle at Reboot Infogamer.
GAME: Moribund
DEVELOPER: Traptics
PLATFORM: Desktop Win, Desktop Mac
COUNTRY: Greece
You are four friends, on a couch. You have four controllers. All you need is a post-apocalyptic excuse to duke it out. Only you never thought you'd love a fungi spewing gun that always leads to the same end result: glorious dismemberment. Moribund is a local multiplayer game that takes place in a post apocalyptic world where a highly aggressive fungus strain has devoured most of the life. The gameplay is fast paced and has an "easy to learn, hard to master" approach. Two to four players can play simultaneously. The game is best enjoyed with a controller.
Currently the game is in Early Access on Steam, soon the game will release fully on Steam, Xbox one and quite possibly PS4.
GAME: Goo Saga
DEVELOPER: Toka Loka Games
PLATFORM: iOS, Android, Desktop Win
COUNTRY: Greece
Goo Saga is a high-quality, story-driven platform adventure game with hand-crafted graphics and an original atmospheric soundtrack. In a secret underwater lab, full of puzzles, deadly traps and enemies, Goo embarks on a journey to find his creator and the purpose of his own creation.
Awards: winner of "Amazon Choice Award", Indie Game Cup Moscow 2016; winner of "People's Choice Award", Game Connection Europe 2016 Development Awards; Approved by Square Enix Collective; "Official Selection" Indie Prize USA 2016; "Official Selection" Strasbourg Indie Game Contest 2016; Nominated for "Best Storytelling" and "Best Game Design" Indie Game Cup Moscow 2016; Nominated for "Best Quality of Art" and "People's Choice Award" Game Connection Europe 2016 Development Awards; Featured under "New Games We Love" on the Pan European App Stores (May 2016); Selected for "Indie Corner" on Google Play (June 2016).
Quadri & Ladri was chosen as the best game during Milan Games Week and was nominated to take part in the international Indie Prize showcase in Berlin.
GAME: Quadri & Ladri
DEVELOPER: Stupidi Pixel
PLATFORM: Desktop Win, Desktop Mac
COUNTRY: Italy
The goal of Quadri & Ladri is to manage your museum: find the best paintings to exhibit, increase your popularity to attract more and more visitors, expand the building to have more rooms and last, but not least, install security systems to fight off thieves coming during the night.
Awards: Best game at New Game Designer 2016
GAME: Lantern
DEVELOPER: Storm in a Teacup
PLATFORM: Desktop Win, VR desktop/ console
COUNTRY: Italy
Be the wind and guide a beautiful lantern that spreads the powerful message of everlasting love by bringing life and color back to the world around you. Lantern is a relaxing game experience full of positive emotions.
Lantern was featured in the IGN podcast after gamescom.
Edge Guardian was selected as the best game and nominated by Codemotion – Game Nation Nomination Partner. Codemotion is one of the biggest two day Tech Conference for software developers and tech lovers in EMEA. Born in Italy in 2011, it has now reached eight countries in EMEA.
GAME: Edge Guardian
DEVELOPER: Hypothermic Games
PLATFORM: VR desktop/ console
COUNTRY: Italy
Edge Guardian is a surreal-futuristic action beat 'em up for HTC Vive. You have been summoned to defend the fringe of reality itself from a horde of reality-eating void cubes. Find yourself immersed in many different eerie landscapes, punching your way through wave after wave of enemies.
Edge Guardian was the first arcade beat 'em up on HTC Vive.
GAME: Redout
DEVELOPER: 34BigThings
PLATFORM: Desktop Win
COUNTRY: Italy
Redout is the fastest AG racing game for next-gen. Players take control of their hovership and compete on crazy twisted tracks, rushing through stunning low-poly landscapes and progressing through a career that encompasses more than 70 events, or challenge others in local and online multiplayer.
"Redout delivers excitement I haven't felt since Nintendo released the last great F-Zero title over a decade ago. I don't know if it's the best racer I've ever played, but it's almost certainly the most exhilarating, and earns its place among the very games it takes inspiration from." 9.5 / 10 – Game Critics
"Redout delights with its fast, fluid pace and an incredible sense of speed. It's a great choice for perfectionists: although the game is very demanding and can make you gnash your teeth, every perfect lap is extremely satisfying." 9 / 10 – Eurogamer Poland
"Fast, hard and really impressive, Redout is a perfect heir to the greatest arcade racing games. A delightful challenge that will test your skills and it will cause to overflow your adrenaline." 9 / 10 – Meristation
"Redout is fast and is furious. Its tight controls and spectacular tracks make it one of the best futuristic racing game out there." 8.6 / 10 – IGN Italy
GAME: Scarf: Walking with Souls
DEVELOPER: Uprising Studios
PLATFORM: Desktop Win
COUNTRY: Spain
Scarf: Walking with Souls is a 3D adventure game, where Hyke must use his polyformic scarf to explore a magical environment, solve mysterious puzzles and overcome difficult platforms. Hyke's scarf can be transformed into different objects which will help you in your adventure. This objects can be combined to create new shapes expanding Hyke's possibilities.
GAME: A Place for the Unwilling
DEVELOPER: AlPixel Games
PLATFORM: Console, Desktop Win, Desktop Mac
COUNTRY: Spain
A Place for the Unwilling is a narrative adventure game set in the last days of a dying city. No puzzles or "game over" screens, just you, the city and the dozens of stories which are taking place in there. Time never stops in the city, and the ending keeps getting closer.
A Place for the Unwilling ran a successful Kickstarter campaign. Featured on "KillScreen", "Rock, Paper, Shotgun", "Kotaku" and "PCGamer".
GAME: Metal Tales: Fury of the Guitar Gods
DEVELOPER: Nuberu Games
PLATFORM: Desktop Win, Desktop Mac
COUNTRY: Spain
Shooting with guitars, action and adventure. The game mixes Metal with pure adrenaline, to deliver the ultimate 3D roguelike shooter. Fight against the curse that affects your brothers in Metal and free them from an ancient evil. It includes a completely OST plus international Metal bands tracks.
GAME: Immortal Redneck
DEVELOPER: CremaGames
PLATFORM: Desktop Win
COUNTRY: Spain
Immortal Redneck is the bastard son between Serious Sam and Rogue Legacy. The game is old-school first person shooter, set in Egypt. You face permanent death with progression. It has nine different classes with unique powers, a literal skill tree and a huge weapon arsenal.
Immortal Redneck won Best Indie Game at GameBoss 2016.
GAME: Overkill VR
DEVELOPER: Starloop Team
PLATFORM: VR desktop/ console
COUNTRY: Spain
Overkill VR is a VR shooter based on cover-system mechanics, with tons of different customizable guns and more than 50 levels, giving you 40+ hours of deadly fun.
GAME: Oh My Godheads
DEVELOPER: Titutitech
PLATFORM: Desktop Win
COUNTRY: Spain
Oh My Godheads is the world's first Capture the Head action game for 1-4 players. Capture the Head is like Capture the Flag, but the flag is an ancient head that's alive, angry, and after you! Fight with friends to capture these furious, living heads and bring them back to your team's plinth…if you can.
Titutitech got a publishing agreement with Square Enix under their Collective platform and their game will be released in the following months.
GAME: CoverFire
DEVELOPER: 1MBand
PLATFORM: iOS, Android
COUNTRY: Spain
The TETRACORP megacorporation is occupying several areas over the planet suppressing the villages, taking over their resources, and controlling every single communication. A new resistance has been born and it's time to eradicate this menace.
Are you the hero the human race needs? CoverFire is the first game to take advantage of the new 3D Touch Control: pioneer control that brings you a unique immersive sensation. You can connect your finger directly to the trigger. There are HD graphics with detailed scenes, full of particles and grapeshot. With destructible environments, everything interacts with the player. Move like a real veteran soldier thanks to an original and immersive cinematic. Engross yourself in a frenetic and dynamic adventure with nonstop action. Face the battle from different perspectives. Alternate among your mercenaries in real time, find the ultimate combination. Supply yourself with a huge real-captures-based armament. You will see and hear faithful mechanics and characteristic sounds of each gun. Set up your avengers squad with their unique skills, choose diverse roles and unlock new epic characters. Have you ever seen an inflatable dinosaur on the battlefield?
GAME: A Horde Too Many
DEVELOPER: Live In Tale
PLATFORM: Desktop Win
COUNTRY: Portugal
In a post-apocalyptic world, a group of survivors try to build a safe haven to call home. They must gather supplies, develop their base and carefully chose who to trust while surviving through never-ending hordes of zombies… Before one of those hordes becomes A Horde Too Many!
Awards: The Best Portuguese Games at Indie Dome 2016.
GAME: Massive Galaxy
DEVELOPER: Massive Galaxy Studios
PLATFORM: Desktop Win
COUNTRY: Portugal
Massive Galaxy is a space trading adventure game, a point and click adventure with space trading elements in the mix. Explore, Trade and Fight across several systems.
You can find the full list of Indie Prize Berlin 2016 finalists at indieprize.org and meet the developers at Casual Connect Europe 2016 on February 7 – 9, 2017, at Station Berlin, Germany.
Join our Indie Prize Facebook community to stay updated about Indie Prize https://www.facebook.com/groups/870174783048528/
A special thanks for the Indie Prize platinum sponsor Unity!
Comments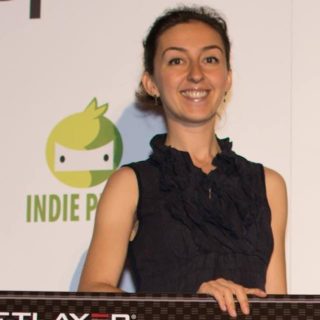 Yuliya Moshkaryova
Yuliya Moshkaryova is the Indie Prize Director and Senior Project Manager and Team Leader at Ukrainian indie studio Wildec LLC. Yuliya travels around the world to meet indie developers from every corner of the globe and to invite the best games to join the Indie Prize scholarship. Follow @MoshkaryovaYuli to stay updated about Indie Prize news and gamedev events.