Presenting the Indie Prize Finalists from Europe Part 1
Indie Prize at Casual Connect Europe 2018 has attracted many entries from all over Europe, including Italy, France, Austria, Netherlands, Norway, Belgium, Spain, Ireland, Germany, Greece, Denmark, Sweden, Portugal, as well as the United Kingdom. And the innovation in these games is remarkable. Competitive games have a variety of new twists that require speed, precision and skill to succeed. Adventure and narrative games pit the player against novel situations and obstacles. Settings range from the historically accurate (or inaccurate) to fantasy or dungeons or even the player's mind. And a variety of puzzle games challenge players' thinking in different ways. Whatever kind of gaming you prefer, there are games here you will enjoy. These fantastic games total 38 from Europe. The finalists have been broken up into two parts.  To see the other 17, see this article.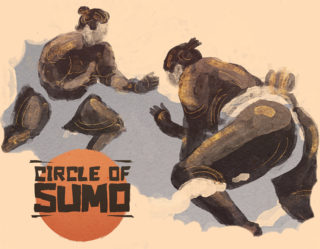 Game Title: Circle of Sumo
Developer: Yonder
Platform: Desktop Win, Desktop Mac
Country: Italy
Circle of Sumo is a fast-paced competitive multi-player game where players alone or in teams fight for supremacy in the ring. This intense challenge requires power, precision, quick reflexes and cunning. Yonder describe the game as "a real mini-games box, a sort of kaleidoscope of playable pills with a joyful and inclusive soul." But the competitive aspects are always retained. There are dozens of different arenas and the ring could be anywhere a circle could be imagined, even a traffic circle.
Circle of Sumo was awarded Best Game at Global Game Jam Rome 2017 (an Indie Prize Partner Event) and Best Game at Gamerome 2017.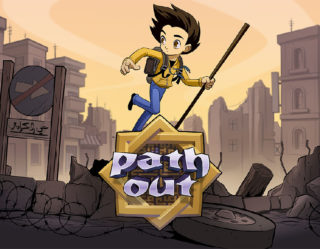 Game Title: Path Out
Developer: Causa Creations
Platform: Desktop Win, Desktop Mac
Country: Austria
Path Out is an autobiographical adventure game. In this game, players retrace the journey of Abdullah Karam, a Syrian artist who escaped the civil war of 2014. The narrative is filled with surprises, challenges and even humor. In it Abdullah recalls his life before the war, his departure after a family decision and his perilous journey to the Turkish border through war-torn Aleppo. Throughout the game Abdullah comments on his real life adventure in YouTube style videos.
Path Out has received multiple awards including Kupf Innovation Fund 2016, Best Game, ReVersed Festival 2017 (an Indie Prize Partner Event), Official Selection at Adventurex 2017, Best Game Award at Futurezone 2017, Audience Award at Futurezone 2017, Vienna Content Award 2017, as well as a nomination for a Saga Award 2018.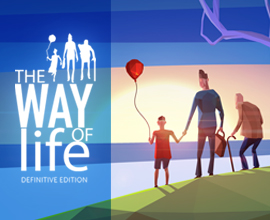 Game Title: The Way of Life: DEFINITIVE EDITION
Developer: CyberCoconut
Platform: Desktop Win
Country: Italy
The Way of Life is an adventure game taking players through the lives of three characters of different ages. Players experience swirling emotions in ten experiences, thirty levels and more than seventy choices.
The free edition of The Way of Life has been available on Steam since 2016 and has had more than 1 million downloads.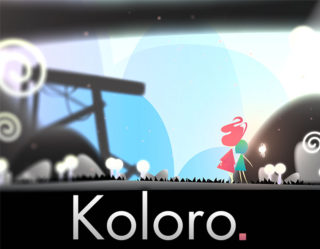 Game Title: Koloro
Developer: Sköll Studio
Platform: OS, Android, Console, Desktop Win, Desktop Mac
Country: France
Koloro is a puzzle platformer that takes place in a poetic world where the player moves through an atmosphere enhanced with contrasts and enthralling music and sound effects. The game's character is Kora, who is on a quest to find her missing sister. But it will take all her courage to overcome obstacles and find her way through dangerous levels full of mystery.
Koloro was an Official Selection at the Strasbourg Indie game contest and the Digital Game Manga Show which is an Indie Prize Partner Event. It was also the winner at the Indie Prize Selection DGMS.

Game Title: We Were Here Too
Developer: Total Mayhem Games
Platform: Desktop Win, Desktop Mac
Country: Netherlands
We Were Here Too is a first-person cooperative adventure game set in a fictional medieval castle. Behind each door lies a challenge. We Were Here Too is the sequel to We Were Here, launched when the team of Total Mayhem Games were still students.
We Were Here Too won Best Indie Game at INDIGO 2017. It was also nominated for the popularity prize at Dutch Game Awards 2017 and Best Student Game at IGF San Francisco 2018.
Game Title: Helheim Hassle
Developer: Perfectly Paranormal
Platform: Desktop Win
Country: Norway
Helheim Hassle is the second part of a series called The Tuesday Trilogy from Perfectly Paranormal. It takes place the same day as the first game of the series, Manual Samuel. The game features a dead Viking who can detach and control his body parts at will as well as a skeleton that would just like to get back to hell.
Helheim Hassle was nominated for the Indie Prize London 2018 by Konsoll.
Game Title: YOUFIGHT
Developer: OPENCAP
Platform: Desktop Win, Desktop Mac
Website: http://dreamteck.io
Country: France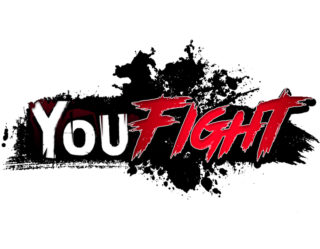 YOUFIGHT is a 2D fighting game that uses intergrated reality, allowing you to use your videos to play your own character. You can keep your real appearance while becoming an outstanding fighter. The game uses an automated video cutting technique to let you show some animations from your video capture.
YOUFIGHT was awarded Most Innovative Game at Valenciennes Indie Garden Assembly 2018.
Game Title: LUNA The Shadow Dust
Developer: Lantern Studio
Platform: Desktop Win, Desktop Mac
Country: United Kingdom
LUNA The Shadow Dust is a point-and-click adventure puzzle game. It takes place in a fantasy world with the main character and his mystery friend. The adventure requires both courage and determination. The player enters an ancient tower at the edge of the world to help the character bring back his lost memories and find out the darkest secret beyond the tower. The game features traditional cell animation, dual character control and unique puzzles.
LUNA won the award for Best Visual Art at Indie Play 2016 China. It was also staff pick project for Kickstarter Campaign 2016 and this campaign provided Lantern Studio with a huge boost. During the campaign period, they were showcased by Jessie Cox, a popular YouTube game broadcaster.

Game Title: The Almost Gone
Developer: Happy Volcano
Platform: Desktop Win, Desktop Mac
Country: Belgium
The Almost Gone is a mystery narrative exploration game. In it a young girl's spirit is looking for a way out in a magical afterlife.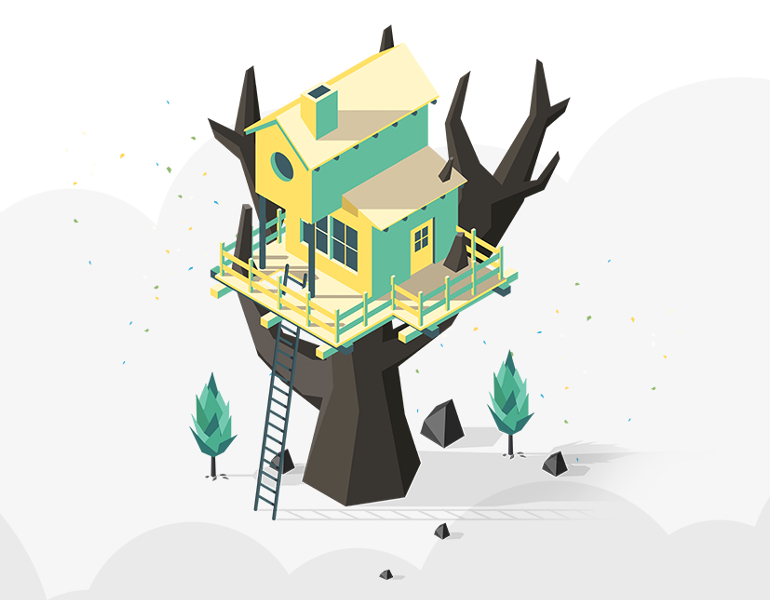 In 2016 The Almost Gone received the award for Best Mobile Game and was runner up for Best Art at the Belgium Game Awards. It was winner of the PC Indie Pitch at Gamescom 2017, received third place at the Big Indie awards in China, and it was a selection at Indiecade Europe, A Maze, Open Screens, Ludicious, AZ Play, AdventureX, Wordplay and Unite Europe.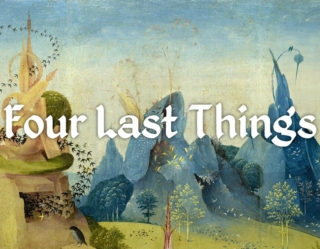 Game Title: Four Last Things
Developer: Joe Richardson
Platform: iOS, Android, Desktop Win
Country: United Kingdom
Four Last Things is a point-and-click adventure game. The art is made of Renaissance paintings and the music consists of public domain classical music recordings. The game explores sin and the Four Last Things: Death, Judgment, Heaven and Hell and strives to be equally intelligent and ridiculous.
The reviews of Four Last Things have been 99% positive and it was successfully funded on Kickstarter. It was chosen as Best Game at Adventure Jam 2016 and was an Official Selection for the Leftfield Collection at EGX Rezzed, AdventureX, Games Are For Everyone and Bit Bash Chicago. It was nominated for Best Art at the Brazilian International Games Festival and was displayed in the Art Institute of Chicago as part of their interactive influences event.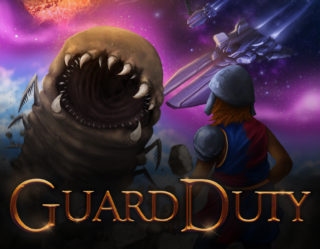 Game Title: Guard Duty
Developer: Sick Chicken Studios
Platform: Desktop Win
Country: United Kingdom
Guard Duty is a point-and-click adventure game that takes place in a richly diverse fantasy. Players control two protagonists who live thousands of years apart in locations that range from enchanted forests to dystopian cities of the future. Although it has a medieval setting, in this story past events drastically influence those of the distant future.
Guard Duty was successfully funded on Kickstarter and has been voted by the community to be Greenlit on Steam's storefront.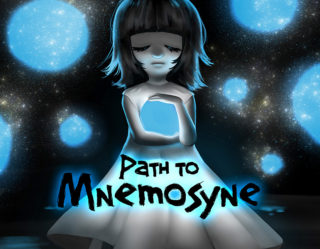 Game Title: Path to Mnemosyne
Developer: DevilishGames
Platform: Desktop Win, Desktop Mac
Country: Spain
Path to Mnemosyne is an adventure game created within an infinite zoom. As you play the game, walking this path, you explore your mind and recover lost memories as you solve dozens of imaginative puzzles. The mysterious story with a minimalist script and disturbing sounds and graphics make this game hypnotic.
This game was a finalist for AzPlay Best Visual Art and a finalist for Nordic Game AzPlay Discovery Contest.
Game Title: Darkside Detective
Developer: Spooky Doorway
Platform: Desktop Win, Desktop Mac
Country: Ireland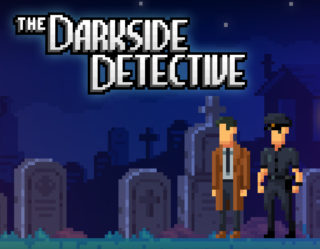 Darkside Detective is a micro-adventure game that consists of a series of investigations into the occult and extraordinary. It includes six cases, each one more spooky than the last and at least three jokes. It features the music of Ben Prunty and cutting edge, high definition pixels.
Darkside Detective is rated at 82/100 by PC Gamer. It is recommended by Rock Paper Shotgun and has a Meta Critic score of 73.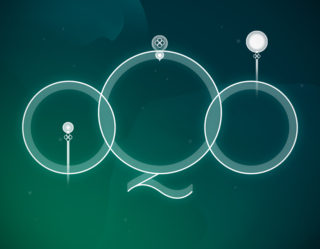 Game Title: oQo
Developer: Lance
Platform: Desktop Win
Country: France
oQo is a soothing puzzle platformer. It allows the player to create waves and ride them, then move from one to another as they blossom and vanish. Players move along their own spiritual quest using the ephemeral and hypnotic paths they draw, moving to the world's appeasing music.
oQo was selected for Indie Cade Los Angeles 2017. It received the Arte Creative Award at Strasbourg European Fantastic Film Festival 2017 and Best Game of the Show at Indie Garden Assembly 2018.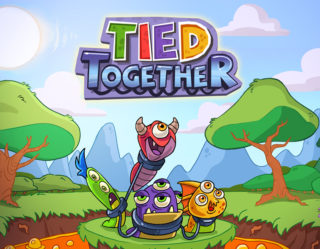 Game Title: Tied Together
Developer: Napalmtree studios
Platform: Console, Desktop Win
Country: The Netherlands
Tied Together is a game with four characters. They are experiments trying to escape, but they are tied together. It will take all their skills in cooperating to escape; they are only as strong as the weakest character.
Tied Together has already gained more than 300,000 players and over 60,000 hours played. At INDIGO 2016 it won the Best Indie Prize and it won second prize at AirConsole 2016.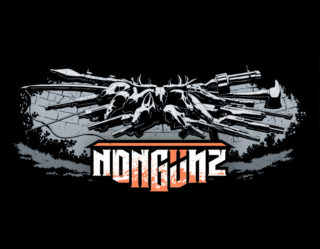 Game Title: Nongünz
Developer: Brainwash Gang
Platform: Desktop Win, Desktop Mac
Country: Spain
Nongünz is an action platformer with hectic shootouts. In each run the player departs from a graveyard into a Gothic dungeon full of nightmares of human viscera. Surviving requires both skill and style since the game rewards the player for long-lasting combos in a variety of challenges and gameplay modifiers. The score plays a key role in the progress of the game and the formation of your band of lost souls and death cultists.
Nongünz has been receiving positive reviews including the following:
"This game is wonderfully stylistic and showed a lot of promise" – Daily Mirror
"Nongünz is a hyper-stylized action platformer with some awesome art direction. It's also apparently tough as nails, drawing more than one comparison to Enter the Gungeon." – PCGamer
"And it's hard not to like a game where you're building an undead band while also clearing out dungeons full of skeletal creatures." – DualShockers
Game Title: Paused
Developer: ThoughtBread
Platform: Desktop Win
Country: Germany
This 3D action adventure tells a modern fairy tale of an ancient otter sanctuary and an otter named Thea. The otters have the ability to manipulate the time of the objects surrounding them. The player explores and refurbishes the sanctuary using time to control the ancient technology.
Paused is still in early development but in pre-production it won a game concept competition at GameUp 2016. It was also exhibited in the business area of gamescom in Cologne 2017.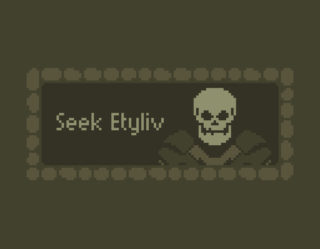 Game Title: Seek Etyliv
Developer: Rokas Volkovas
Platform: iOS, Android
Country: United Kingdom
Seek Etyliv is a spatial puzzle game with the player's movement restricted to a 3×3 grid. It combines the fun of dungeon crawler gameplay with indirect poem storytelling. The player is challenged to quickly grasp newly introduced mechanics with more interactions than you would expect in this environment.
Seek Etyliv was nominated in the Emerging Talent category at the Ludicious Festival 2018 and received Honorable Mention.
To view all of the Indie Prize finalists for Casual Connect Europe, visit indieprize.org.
Comments
Catherine Quinton
Catherine Quinton is a staff writer for www.gamesauce.org. Catherine loves her hobby farm, long walks in the country and reading great novels.